For Sale: The Former Home of Albert Barnes, the Man Behind the Barnes Foundation
---
It took Dr. Michael Toaff and his wife five minutes to decide they were going to buy Albert Barnes's Merion estate in 1988. That was all the time the owner would allow for them to make up their minds. "She had a watch," Toaff said. "I ran through the house." He made an offer for $5,000 more than the asking price on the spot. He also waived mortgage contingencies. At more than 10,000 square feet on two of the four stories alone, that's quite a dash.

Toaff made his offer on Friday morning, heard that it was accepted at midnight on Saturday, and showed up Sunday morning to fend off rival suitors. They were lined up to see the property, which had barely been on the market by the time Toaff's offer was accepted. "Someone said, 'I'll give you $100,000 to let it go.' I said, 'You just make me want it more!'"
Now, nearly 30 years later, he is ready to let the estate go. The unusual and historically remarkable 6-bedroom property (gallery below) will be listed on Monday with an asking price of $3 million. Toaff plans on being very picky about the next owner. "I will know whether you are buying it to leave it," he warned. He recalled being approached a few years ago by a man who wanted to buy the estate in order to bulldoze it and build a modern home. "It has to be somebody with love for the property," he said. "It's not difficult to fall in love." The home will be marketed by Beth Samberg of the Haverford Home Marketing branch of Prudential Fox and Roach, Realtors.  Questions regarding the residence and private showings can be scheduled by reaching her at 610-716-0997.
Toaff had no idea that Friday night that the home had belonged to the infamously unconventional art collector, whose art collection now resides on the Parkway. He and his wife were simply taken by the mysterious layout of the sprawling estate, which was the only of Barnes' properties that served as his primary residence. "Absolutely nothing is small in this house," he said. In addition to the six bedrooms — which are closer to suites with en-suite bathrooms or sitting rooms — there are eight fireplaces, 13 chimneys, a carriage house, a grand hall, a library and an enormous finished basement that Toaff says can "fit a family of 10, comfortably."
The fireplaces are made of carved stone imported from Paris, Toaff said. While his family never used them, he said his first night in the home brought an unexpected visitor by way of the open flue. "If you love bats," he said, "you could have visitors every day." He opted to install hats on each of the 13 chimneys to avoid any future guests.
The house is a magnificent melange of styles and eras. The entryway is completely red oak — a rare commodity these days — and it is easy to imagine that not much has changed since it was opened in 1914. "When the sun is shining at 11 a.m. in the grand hall," Toaff said, "you never want to go anywhere else." The floors, walls and ceiling beams throughout the first floor are made of the rare oak. An exterior wall still displays an original sun dial beside lead-lined windows with beautiful stained glass designs.
But the upstairs bedrooms once occupied by the Toaff children still bear 50-year-old wallpaper pre-dating at least the last two families to live in the home. One bedroom's wallpaper depicts baseball players from teams that haven't existed in years. The finished basement Toaff says can fit 10 allegedly once held a sweatshop tie-making operation. Which would explain the business-like drop ceilings and the extra kitchen, as well as the electrical outlets every few feet.
Among the most charming of the original details is a Downton Abbey-like servant beckoning screen. Toaff said pushbuttons exist all over the property which correlate to chambers that once lit up on the screen in the servants' quarters. There is even one under the dining room table by which one could summon table service without having to be so uncouth as to call for them aloud.
When they moved in, Toaff insisted that contractors maintain the integrity of the home, even when it came to wiring and air conditioning. He called a previous owner's decision to paint the massive oak library white "criminal." Another owner filled in archways outside the home, effectively building a hill for water to run down and away from the basement. "Instead of [building a french drain], they did what idiots do," Toaff said. "They put dirt." The family refers to the remaining porch area as its own garden of Eden, Toaff said. In addition to a breezy sitting area, the space bears yet another fireplace.
Despite his love for the unusual home, Toaff said it's time to move on. The only reason he is willing to sell now is that the house is simply too big for a single person. He plans to move to a much smaller property or apartment elsewhere in the neighborhood. "I was told from heaven that I'm not going to live forever," Toaff said. "I consider the home on loan. It's a privilege. You have it to enjoy and savor and maintain."
---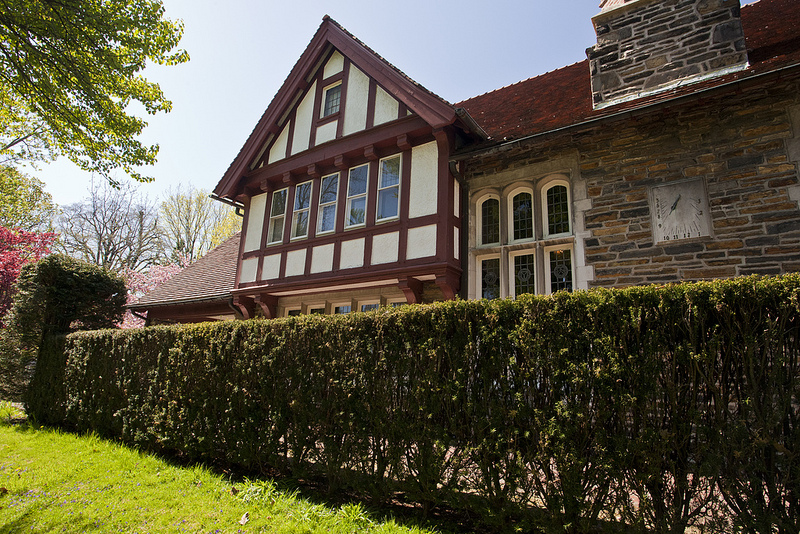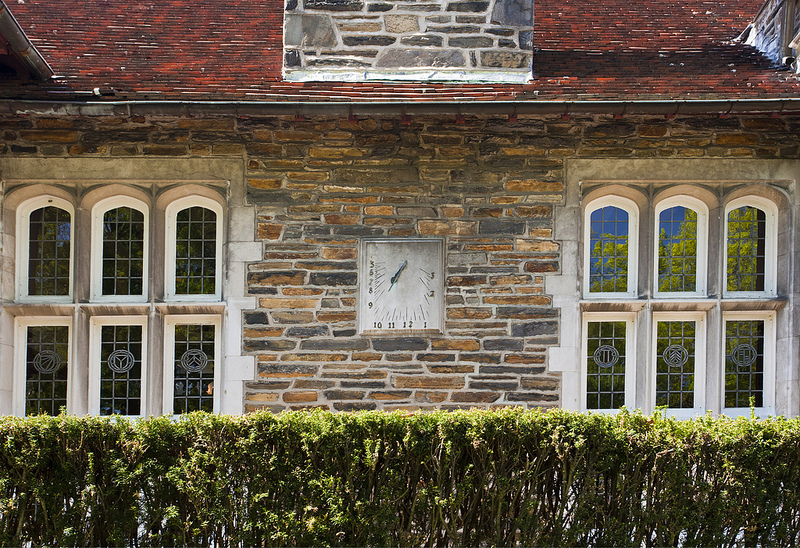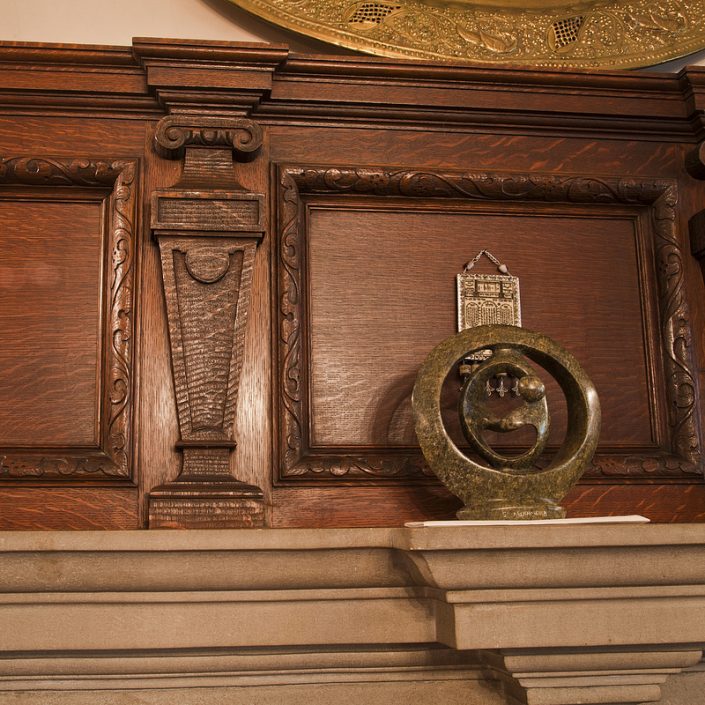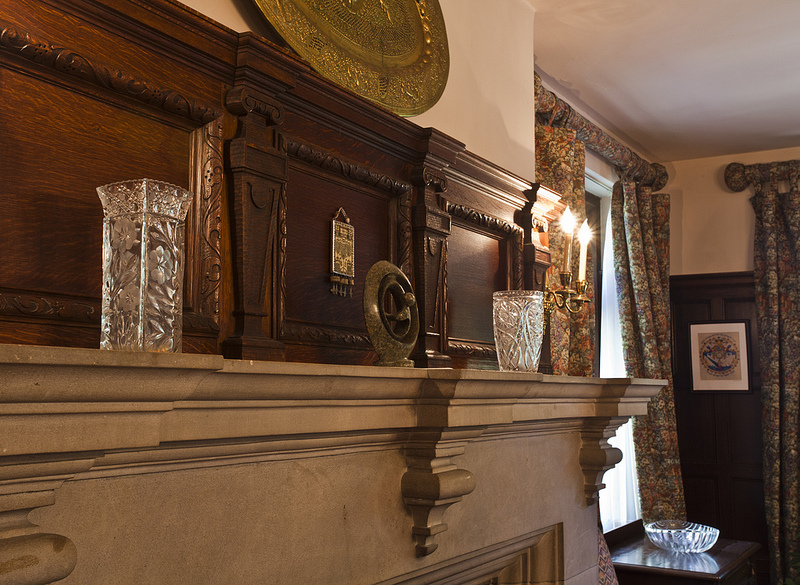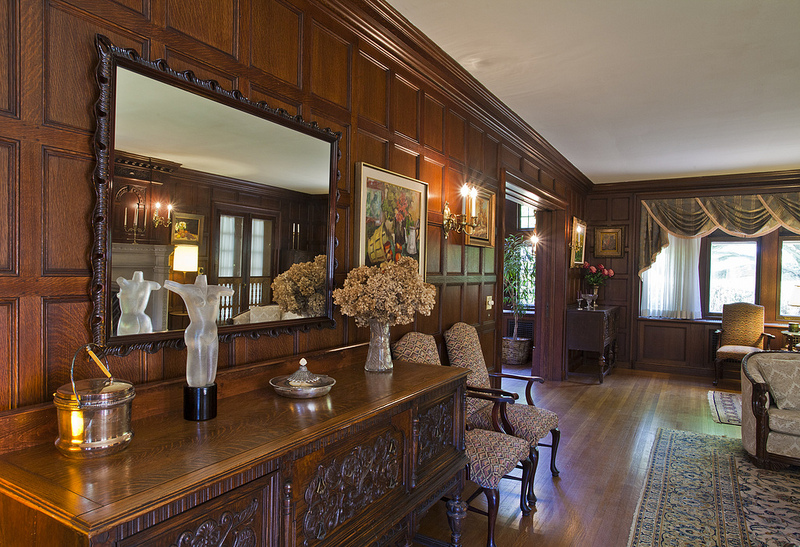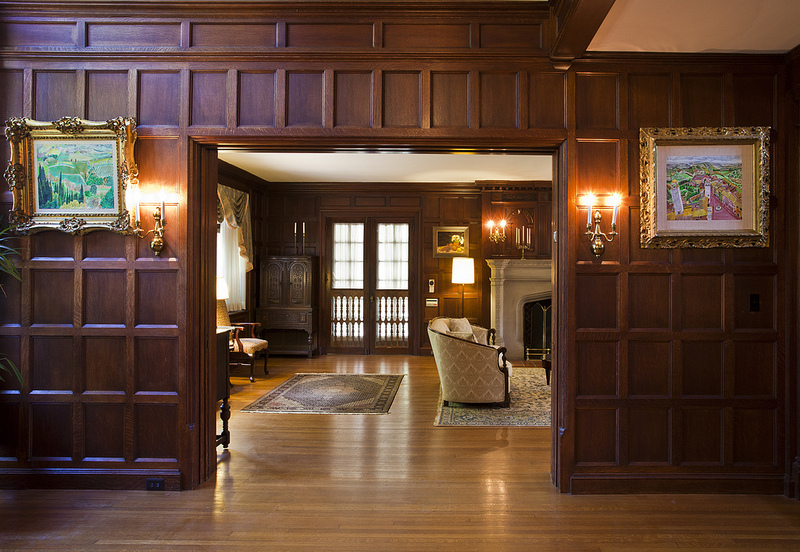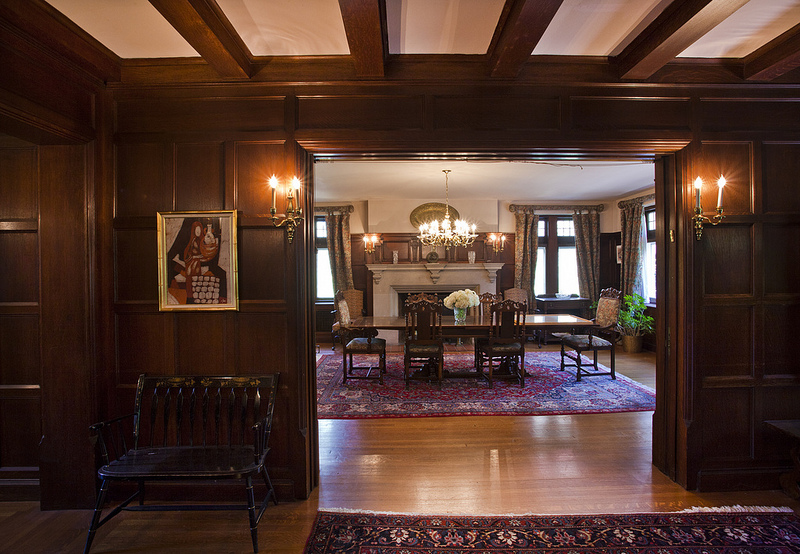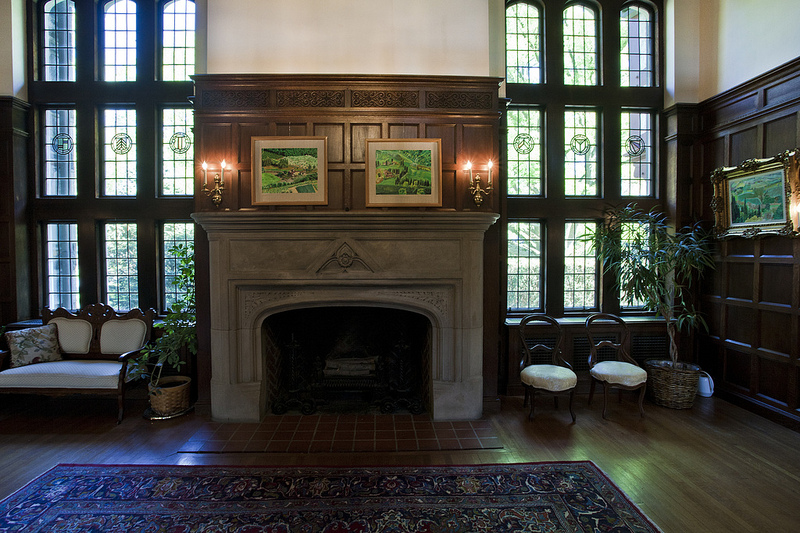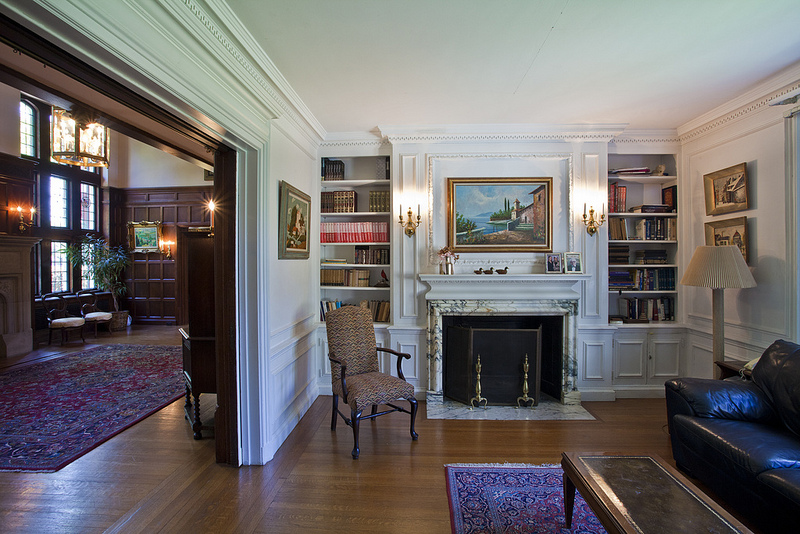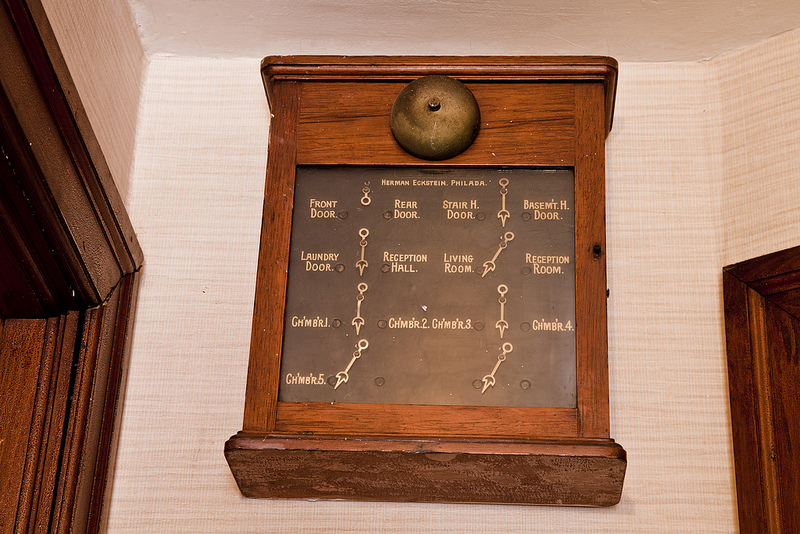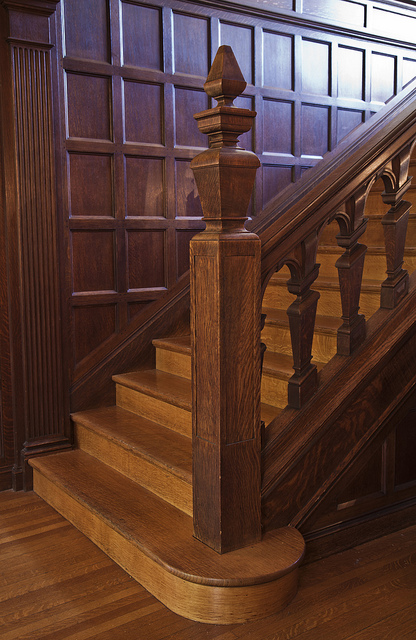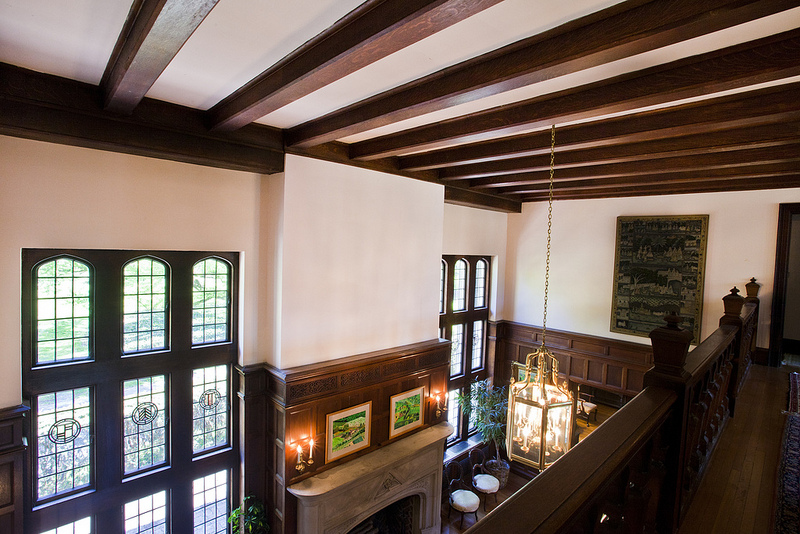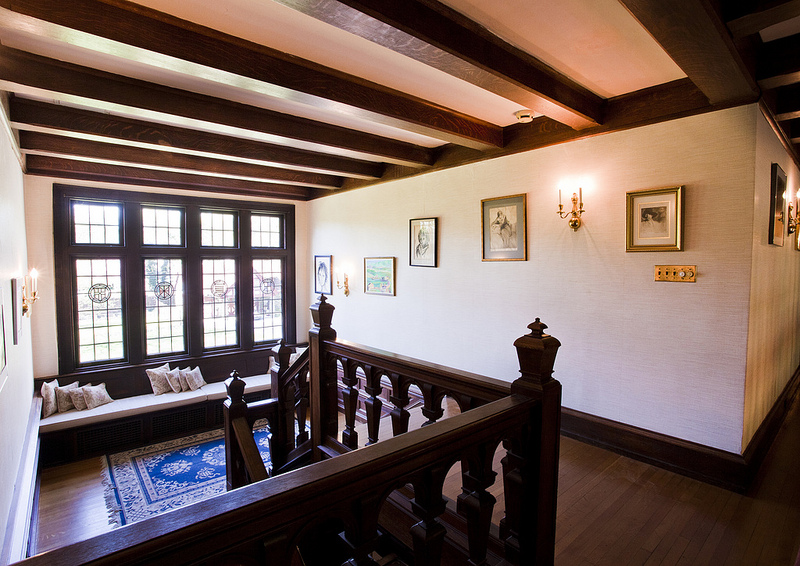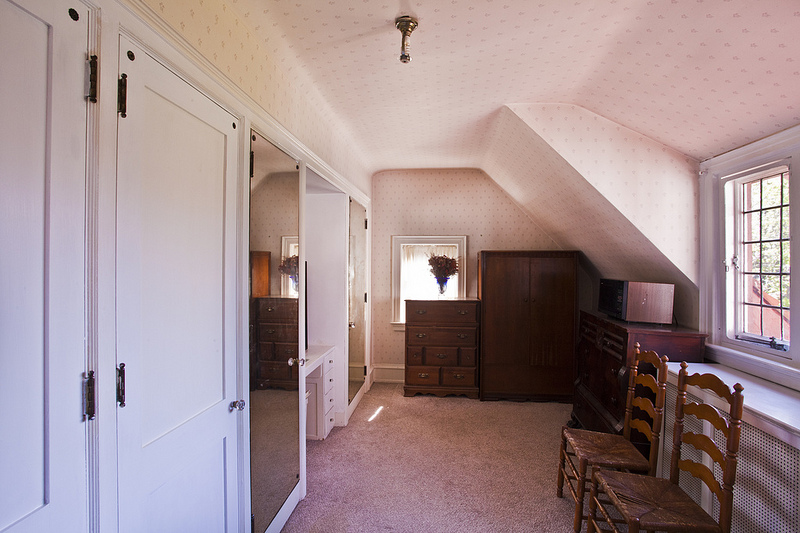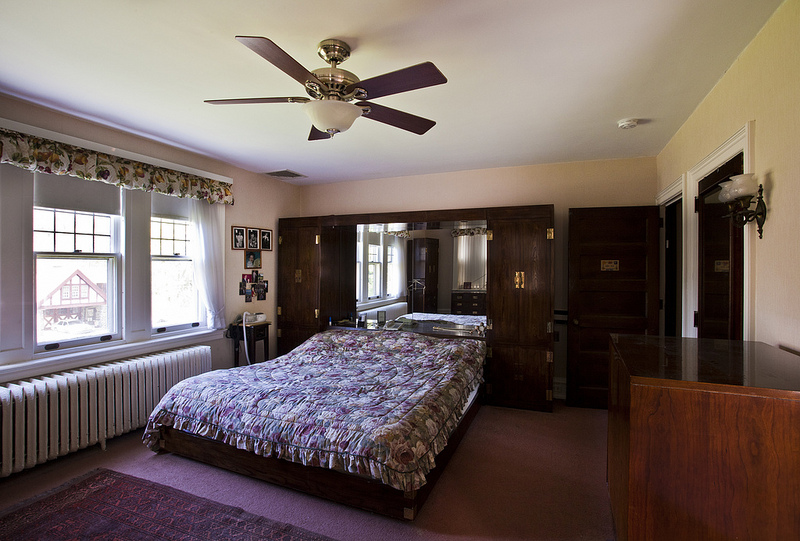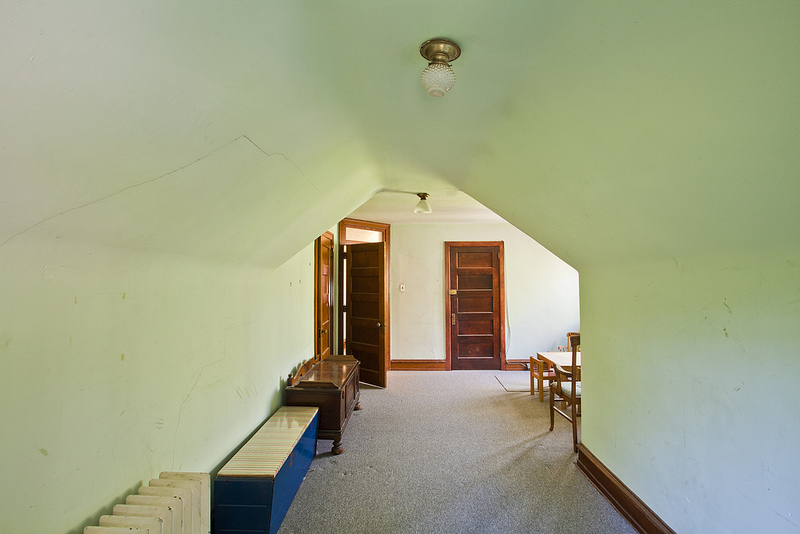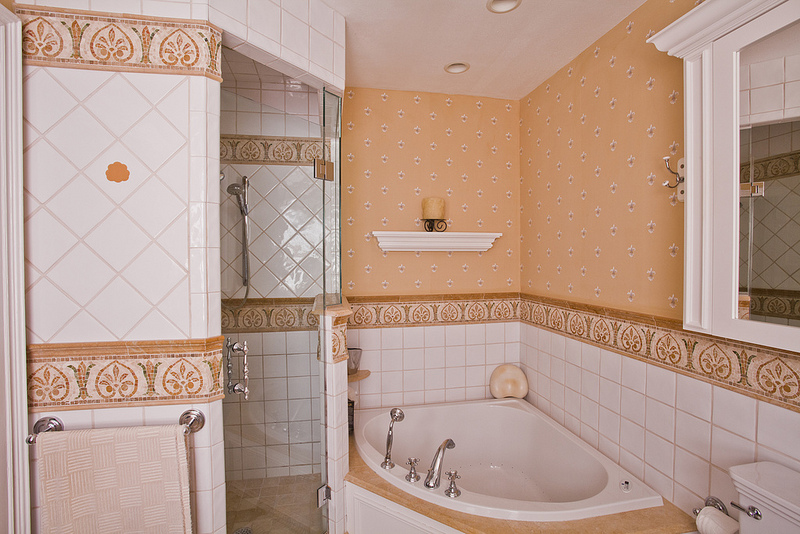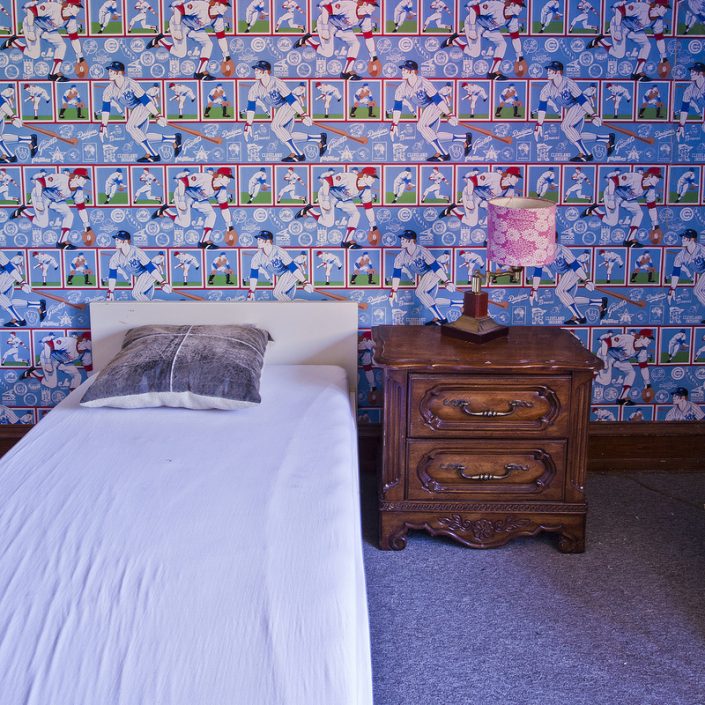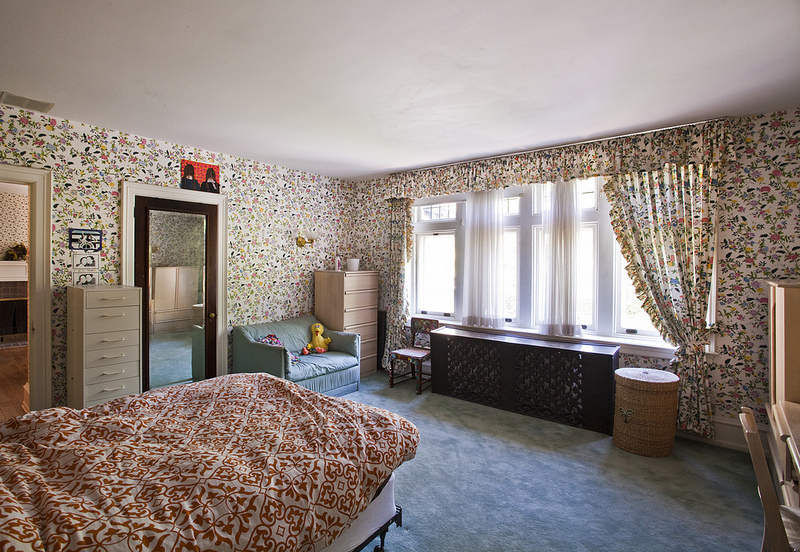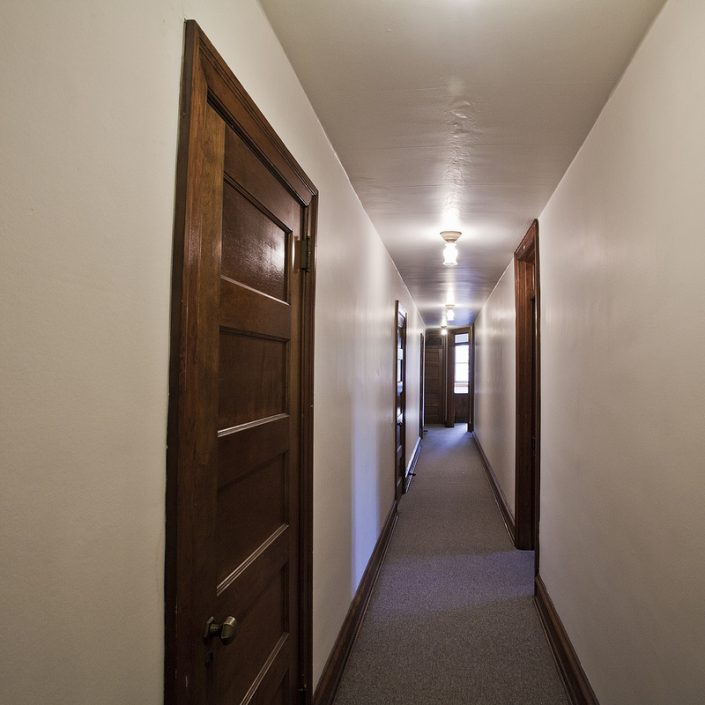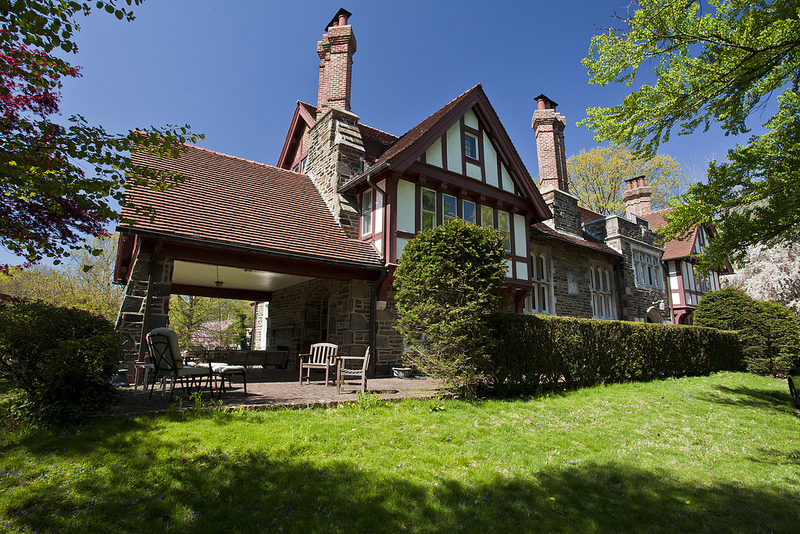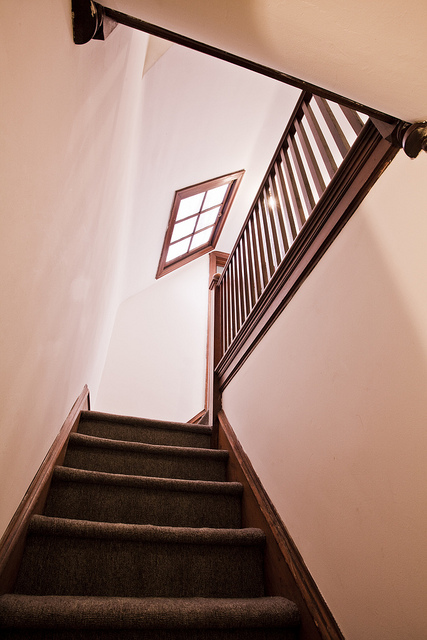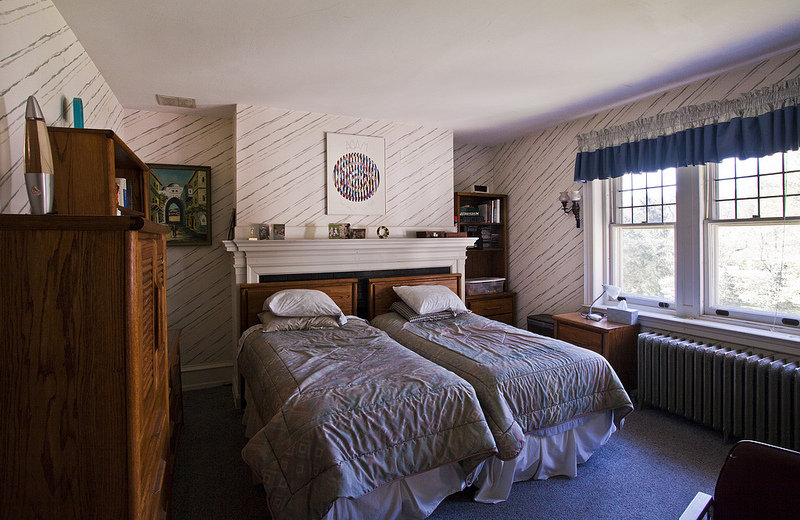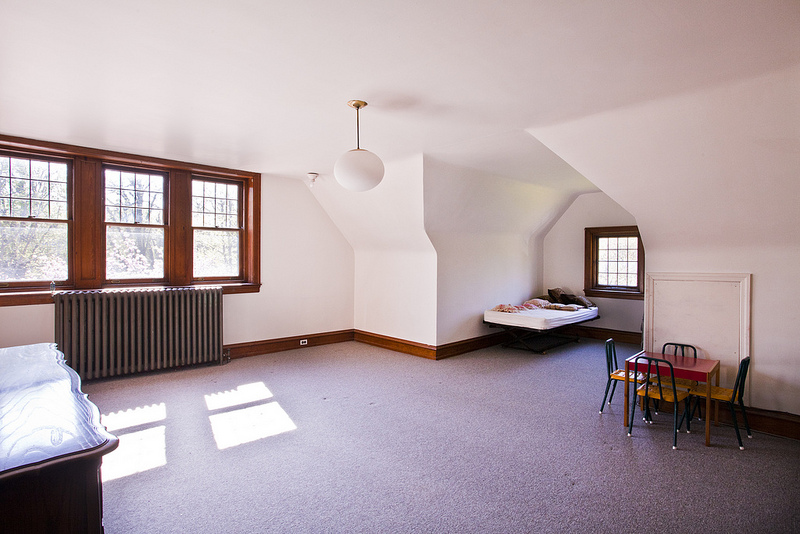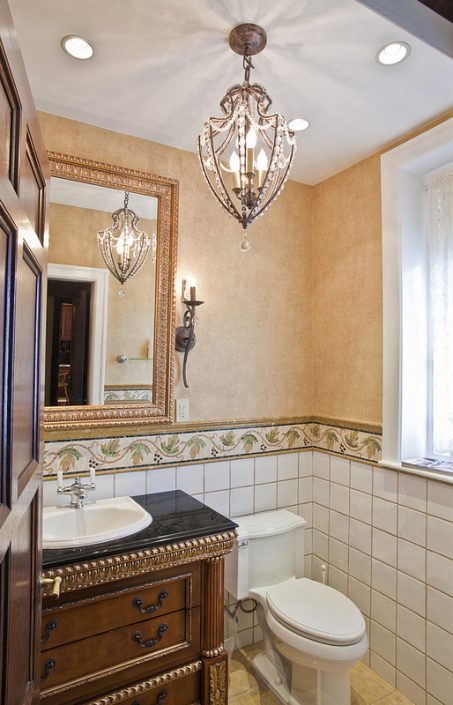 ---
Photos by
Laura Kicey
---