D3's Transformative South Kensington Rehab, Plus Gallery
---
Sometime in 2014 (the developers are shooting for late summer), 150 or more Philadelphia area teachers will start making their homes in  what was a 170,000-square-foot, late-19th-century eyesore at Front and Oxford.
---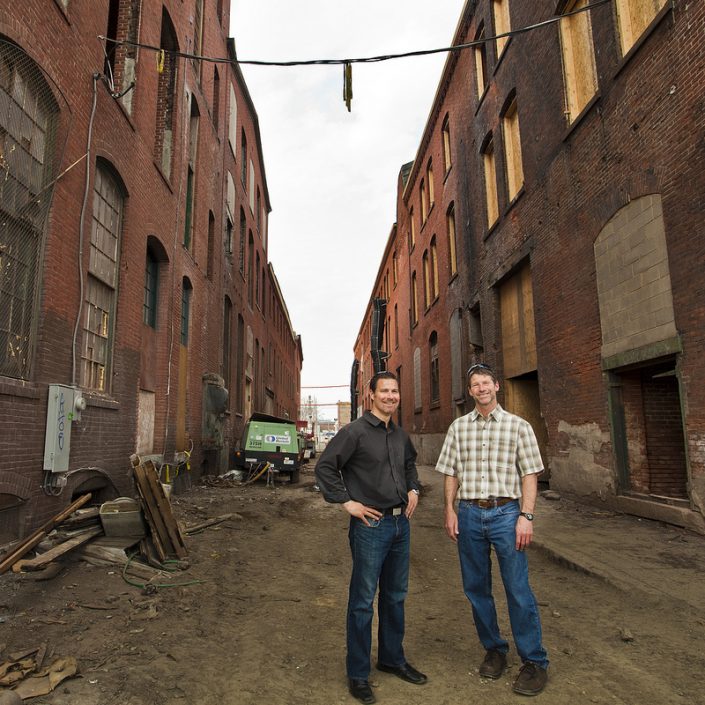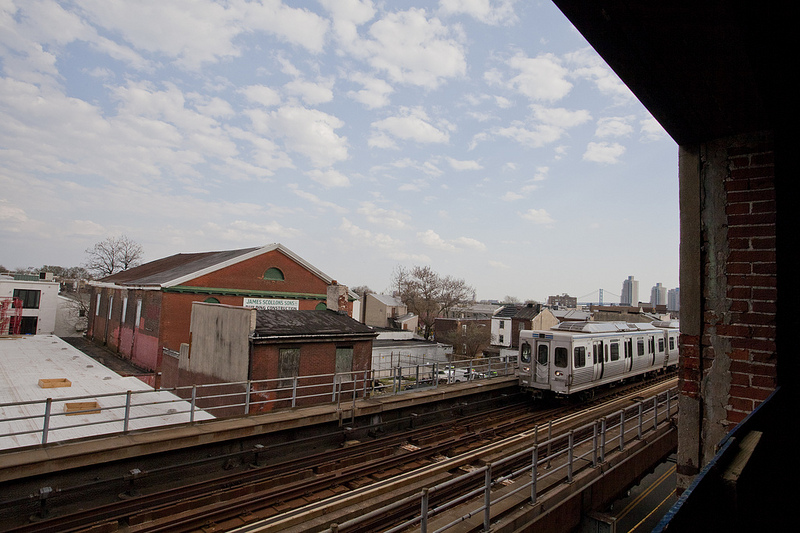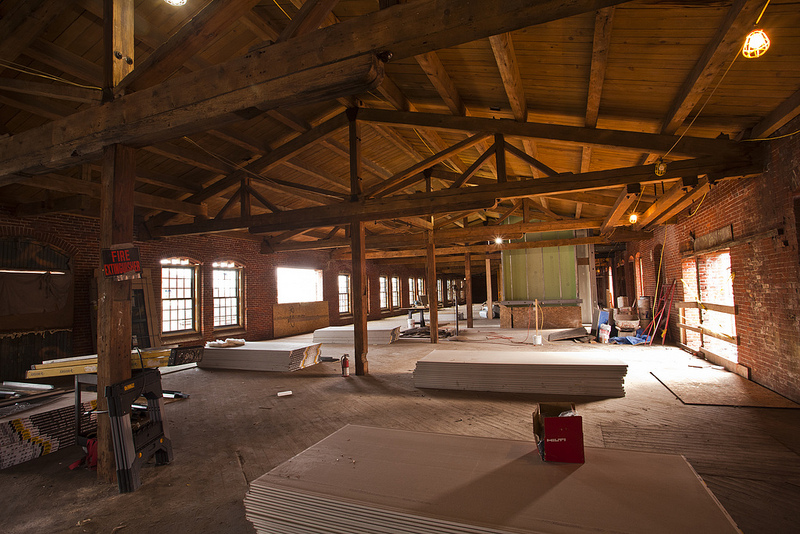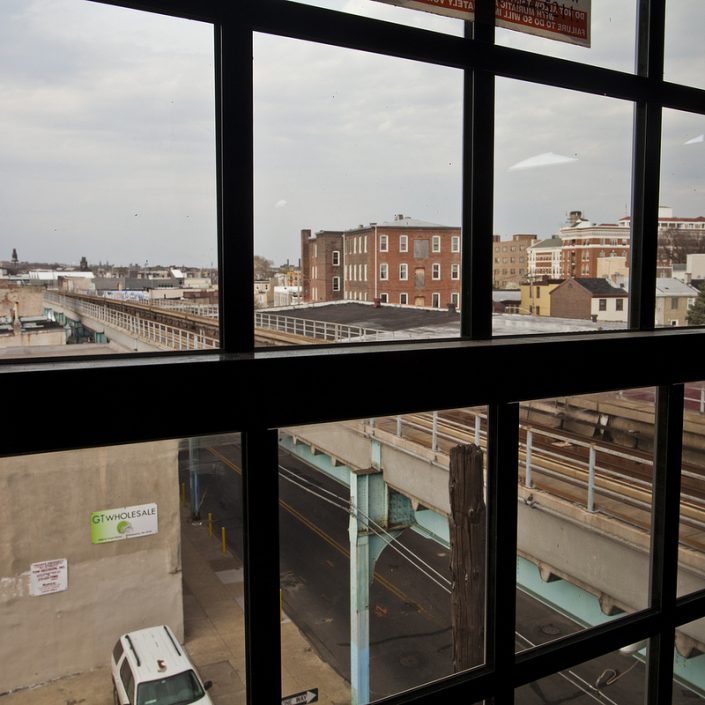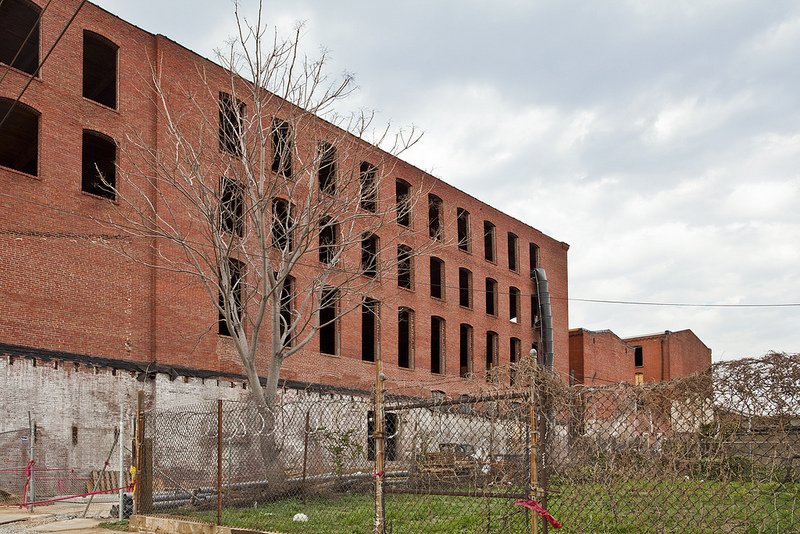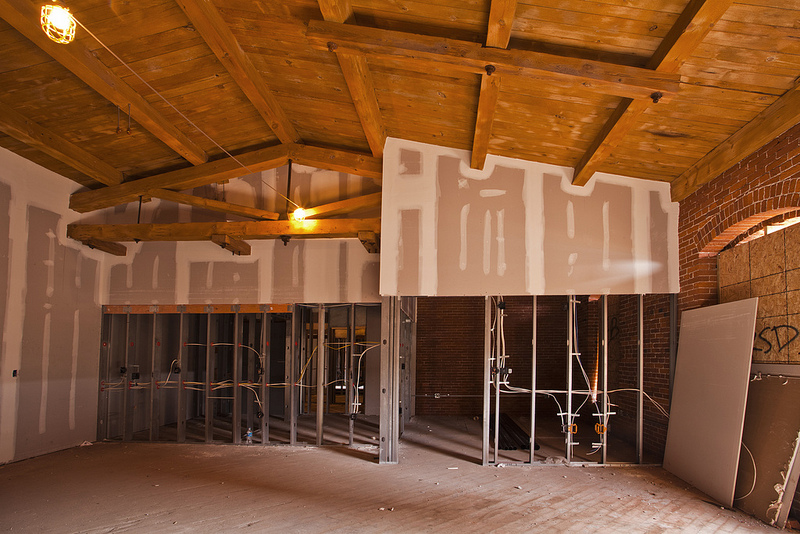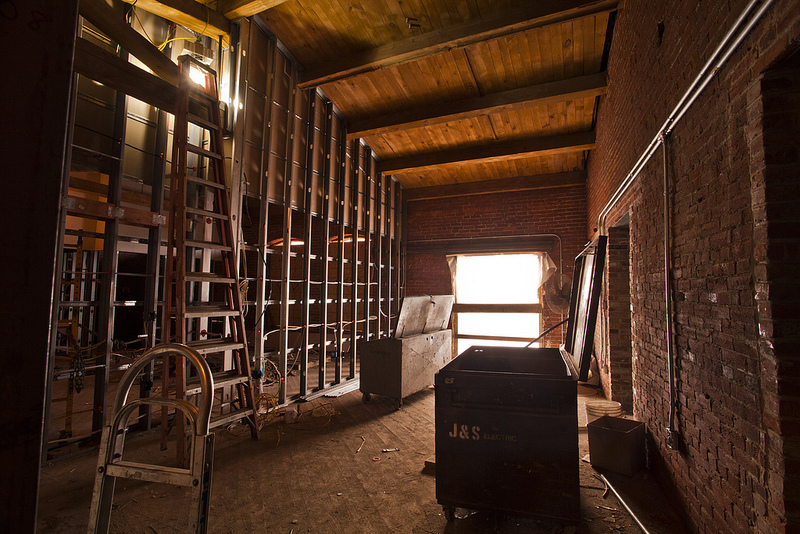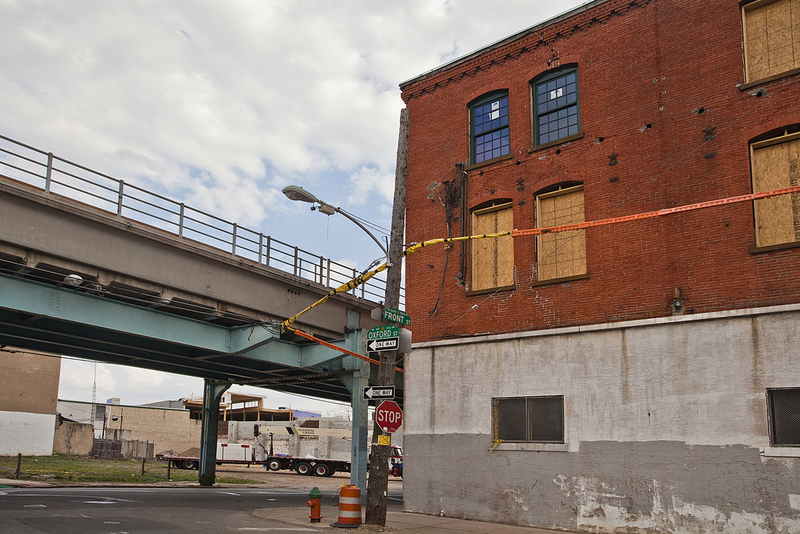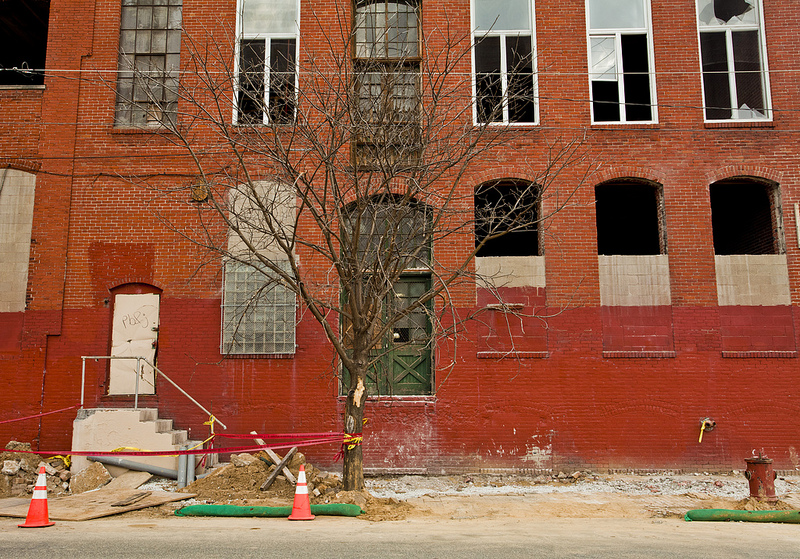 ---
Photos by Laura Kicey
The new mixed-purpose compound will be known as Oxford Mills, taking the name of one of the companies that occupied the site during the early part of the 20th century. The ceremonial groundbreaking for the new D3 Development complex is tomorrow, but we got an advance tour (see gallery) and some in-depth information about financing and the project's history.
The Oxford Mills development closely follows the template of a project that one of the project's developers, Seawall Development LLC, recently completed in Baltimore, called Miller's Court. Like Oxford Mills, Miller's Court is a mixed use development in a repurposed old building. Nearly all of its residential tenants are teachers who receive rental discounts of $300 to $600 per month. Its anchor commercial tenant is Teach For America (TFA). (Donald Manekin, a founding member of Seawall, served as the chairman and director of Teach For America, Baltimore.)
Similarly, Oxford Mills will offer rental discounts (but only $200 to $400 per month) to teaching professionals and its anchor tenant will be the Philadelphia office of TFA.
Both projects are funded in large measure by tax credits. For Oxford Mills, Philadelphia Industrial Development Corp. (PIDC) contributed $15 million in New Markets Tax Credits (NMTC) to the $37.8 million project; Enterprise Community Investment Inc. provided $10 million in tax credits; and the National Trust Community Investment Corporation chipped in another $9 million.
Seawall and D3 were able to secure their tax credit-based funding from NMTC and Enterprise by demonstrating that the project would "spur new or increased investments into operating businesses and real estate projects located in low-income communities". The National Trust "facilitates historic tax credits (HTCs) to encourage the preservation and adaptive reuse of certified historic and older buildings". Powers and Company assisted the developers' effort to get the buildings listed on the National Register of Historic Places.
D3 Development's Gabe Cunuso and Greg Hill are no strangers to the Kensington-Fishtown redevelopment, having recently completed "The Nine"–nine new houses on Tulip Street, and prior to that, Memphis Flats, 72 condominiums built in a repurposed loft building on Memphis Street.
• Coming Soon: Groundbreaking for South Kensington's Oxford Mills [Property]
---