Coronavirus Wedding Diaries: We Planned Our Airbnb Wedding in Two Days
Before the ban on short-term rentals set in, this duo turned to The Peg and Awl House.
---
Center City duo Audrey Westerman, 31, and David DeJoseph, 32, were set to be wed March 21st at the Radisson in Scranton, with 140 of their closest friends and family gathered to watch them start their lives together. But as has happened with so many Philly couples impacted by the coronavirus crisis, they quickly had to change their initial plans — and get a little scrappy to make it happen. In a matter of two days, Audrey, Dave and their family rearranged everything, all beginning with a new location: an Airbnb, by way of The Peg and Awl House in Fishtown. [Ed. Note: This was before Gov. Wolf banned short-term rentals in Pennsylvania in early April.] "We've not hosted a wedding and hadn't even thought about it," says Margaux Kent, who co-founded artisan brand Peg and Awl with husband Walter. (They handcraft bags, jewelry and other products from repurposed materials and goods.) "[But] when Audrey reached out, it sounded incredible."
The three-story Victorian mansion spans 4,000 square feet, with a backyard, kitchen, dining room and charming library, where Audrey, a Philly assistant district attorney, and Dave, a deputy sheriff with the city, said "I do." It's encased in bookshelves that Walter built from antique Pennsylvania barns and are packed with beloved tomes. While the space is usually reserved for no more than eight people (and parties and events are rule-breakers, per the listing), the Kents agreed to let Audrey gather her 10-person group here for the nuptials on their original date. Here's how they pulled it off, in Audrey's words.
This story is part of Philadelphia Wedding's on-going Real Talk series, where real Philly couples share their unique approaches to wedding planning and marriage. If you have a unique story or experience worth sharing, we'd love to hear about it.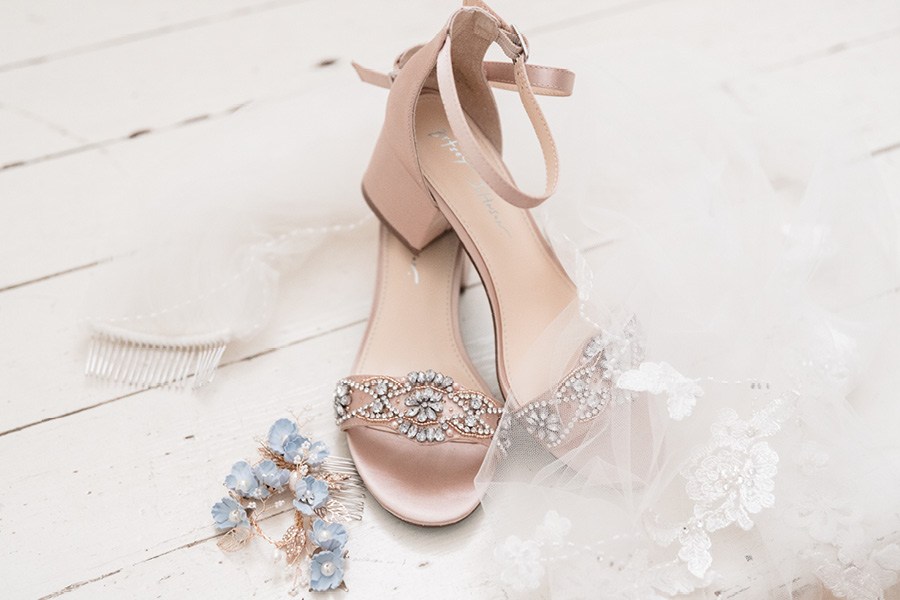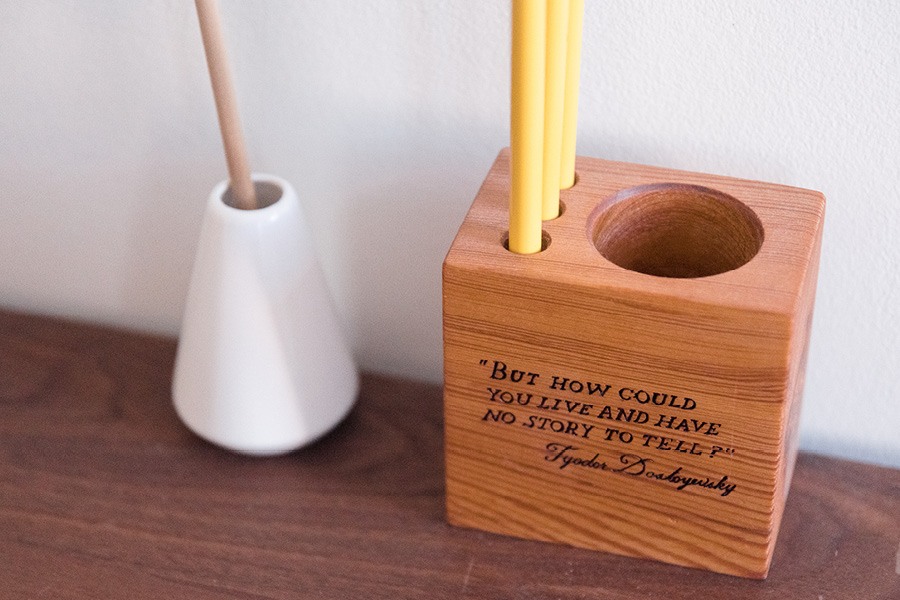 We had a meeting two weeks before the wedding. We didn't even talk about coronavirus. Then one week before, Trump held his briefing, but we felt like we could get in under the radar. People started contacting us that weekend and canceling. And when gatherings of more than 50 were banned, we knew we couldn't move forward that day if we wanted to. It all crumbled in the last 72 hours.
My mom wanted to move forward with a new plan, but I was hesitant. She told me, "You need to keep the day, and your dad needs to walk you down the aisle in that dress." She wasn't taking no. So I turned to Airbnb. I had my bridal shower at one too. If someone would agree to let us do it, we could try that.
RELATED: A Guide to Philadelphia Weddings During the Coronavirus Outbreak
I reached out to one Airbnb home, and they said they couldn't right now. They had family that was using the house. But they referred me to Peg and Awl. I didn't know what it was, but it just looked lovely; we went with it based on pictures. I thought: "I could get married there." I reached out; they thought it over for a day; and then we had less than two days to go.
I was waiting for the other shoe to drop after we got Peg and Awl to sign on. I googled catering in Philly and found DiBruno Bros., which is so good. We ordered catering for 10 — chicken Parmigiana, pasta, a cheese plate in homage to our trip to France before Dave proposed. My cake maker, Electric City Bakehouse, was still available, so we just picked it up. We picked up flowers from Trader Joe's, and the night before my sister and I made bouquets. We also brought down my mom's china to give dinner a nicer touch. I got full hair and makeup; my stylist is my good friend, Enjoli Hurgunow [of C.E. Facial Artistry]. She was hesitant but agreed. My makeup artist bailed the night before, so my new one in Philly came: Mariah Simmons. I found her on Instagram. She was phenomenal, and I think we'll be lifelong friends now.
The whole morning getting ready was busy. But I've seen this with my friends before: They just become a bride. When we came down that staircase, I felt like I was a bride walking with my dad. It felt so calm and peaceful in that moment. Everything just washed away. I wondered if there were 100 people there whether I would even have seen any of them. I'm in court every day, talking is my job, but I probably would have passed out. You realize at that moment it's you and your husband. That's what matters. It got to be special and intimate.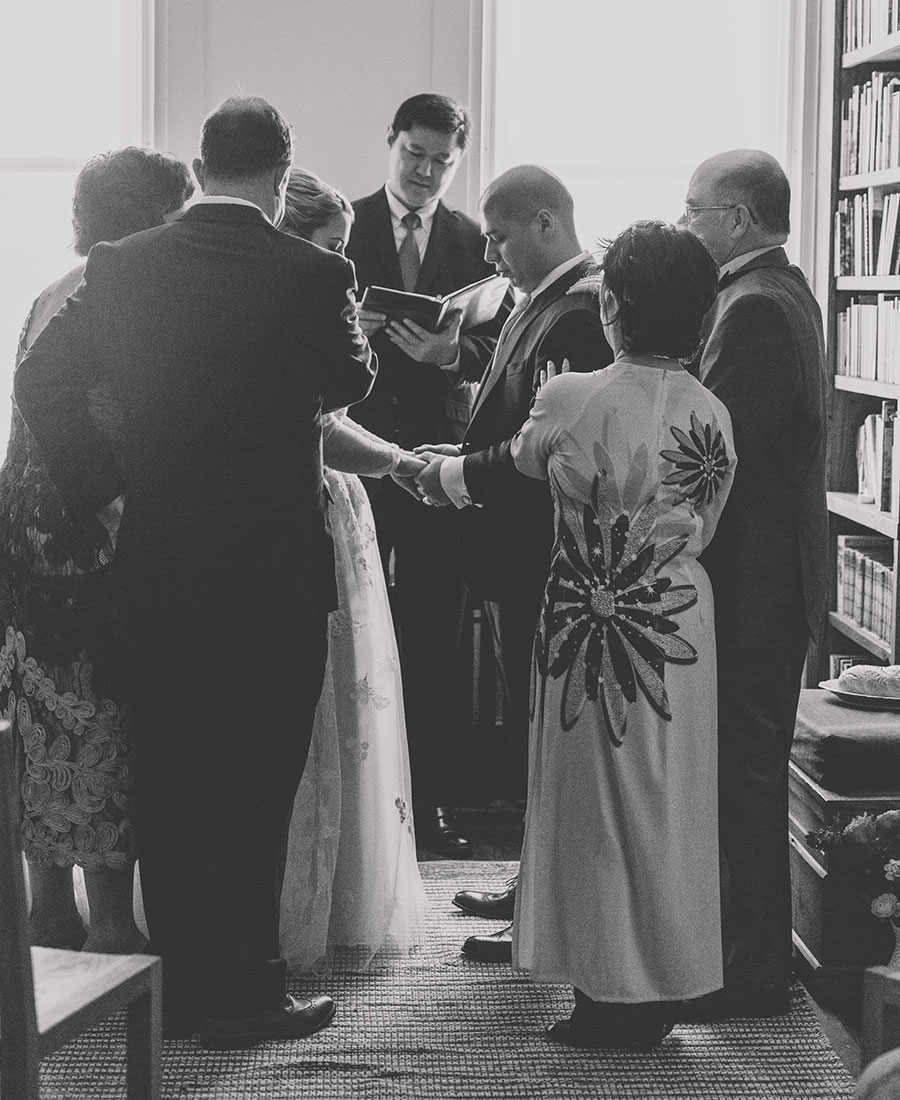 Our minister from our church, who is a good friend of ours, did the service. We held the ceremony in the library and put a computer on the shelves to stream on Zoom. About 45 guests logged in to watch, and a lot of people got to see it.
The day went quickly after that. Right after the ceremony we walked to take pictures in Penn Treaty Park [and in the backyard]. My husband's brother picked up the food, right around the corner. We had dinner with everyone, then they left, and Dave and I stayed the night.
We will have the larger celebration on our one-year anniversary weekend. It was an option to get our money back, but I kept thinking that I wanted to have that day: I literally planned my dream wedding. I'm still hoping I can capture what we wanted initially. We'll have the celebration on Saturday and probably hold a brunch on the actual anniversary, March 21st.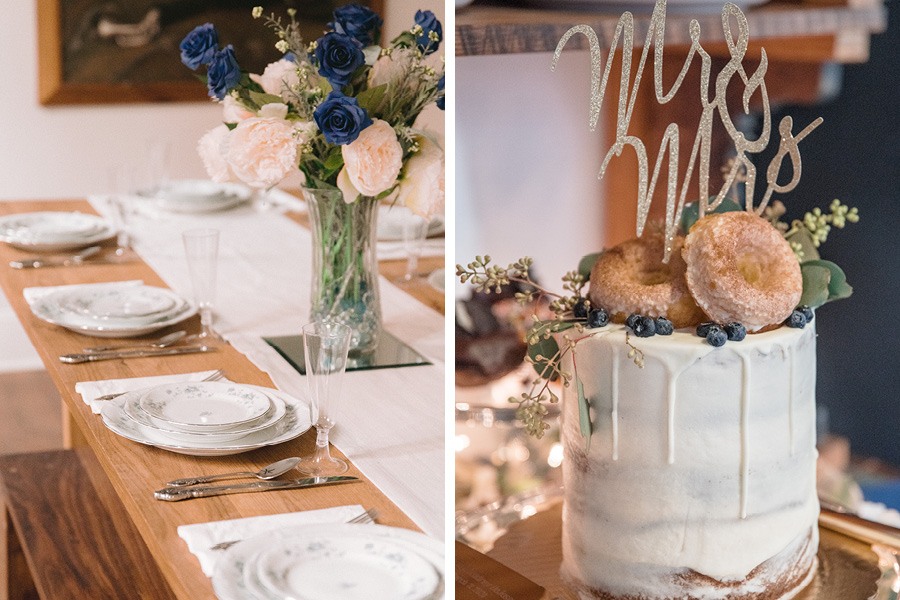 To be honest, it's hard to have mixed emotions about your wedding day. I can't pretend it's all roses and great. I soldiered through it. But it was absolutely devastating. Some people dream about weddings; some people are OK eloping. We sacrificed and planned, and to have that all fall apart felt like I was being robbed.
But at the same time, our day was absolutely beautiful. We have a new set of memories that we never would have gotten to have if the day had gone as planned. It was loving, and I got to be a peaceful, calm bride. I didn't even have it in me to be anxious: I didn't even believe it was going to happen. I feel really grateful that it worked out. It was the right thing. I don't regret how we did it. We made the most of a bad situation. When I was a criminal lawyer, that's what I used to tell my clients: You only have bad options, so pick the one that sucks the least. That was the situation I was in.
This interview has been edited for clarity and length.
Get more great content from Philadelphia Wedding:
FACEBOOK | INSTAGRAM | NEWSLETTER | PINTEREST
Getting married? Start and end your wedding planning journey with Philadelphia Weddings' guide to the best wedding vendors in the city.
---
---