This Supremely Fun Block Party Wedding Began with a Carnival-Style Parade
"Stop listening to what everyone is telling you a wedding should look like," says the bride, "and start imagining the kind of party you actually want to have."
---
There is something about Philly block party weddings that feels so, well, Philly — see example A and example B for reference — but this West Philly extravaganza, with its vibrant colors and multicultural influences, feels not just like Philly but many places at once. Photographed by Kelly Giarrocco, the all-day event took guests from a ceremony at the Woodlands to a West Philly block party the most fun way possible: via parade.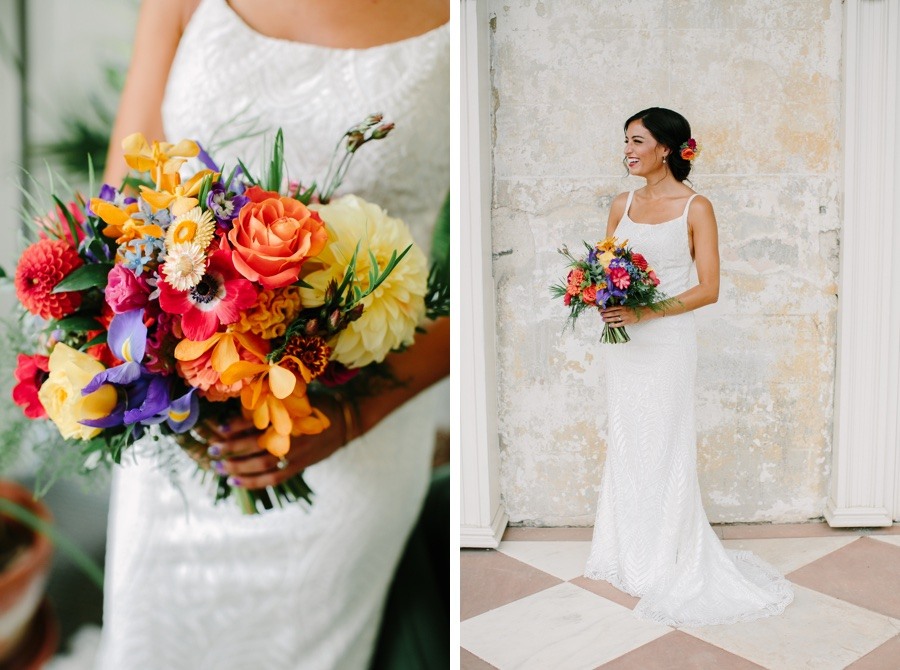 Kate Steiker-Ginzberg knew she was moving to Rio de Janeiro after college to pursue a career as a freelance journalist. She didn't know the adventure would lead her to her future husband, Lucas Iberico Lozada, who also happened to be in Brazil for journalism.
In June 2013, the pair met on a bus trip to a protest and instantly felt a connection — running from teargas, riding on a motorcycle taxi, swimming in the ocean — during a memorable weekend together. However, life happens, and the pair went their separate ways until early 2015 when they reconnected, and started dating, in New York.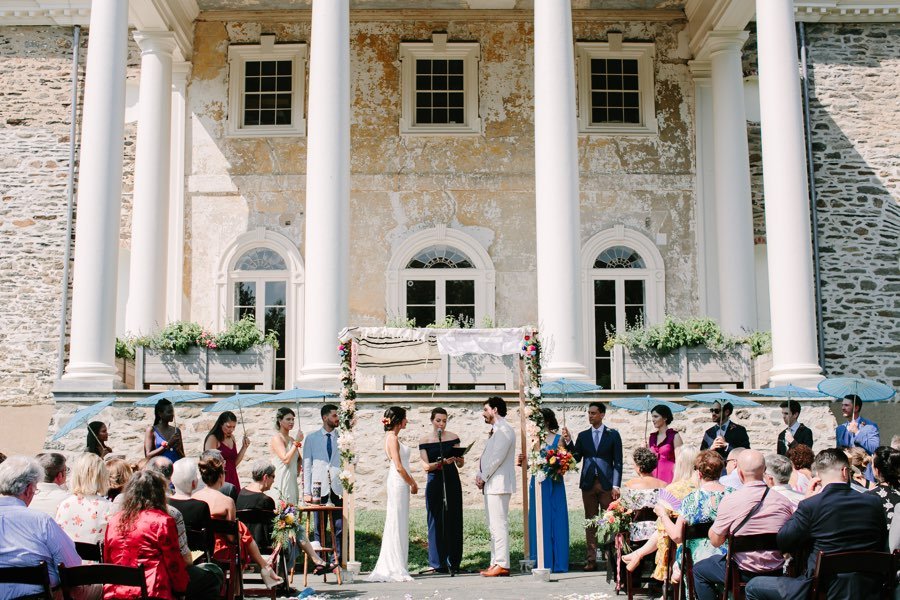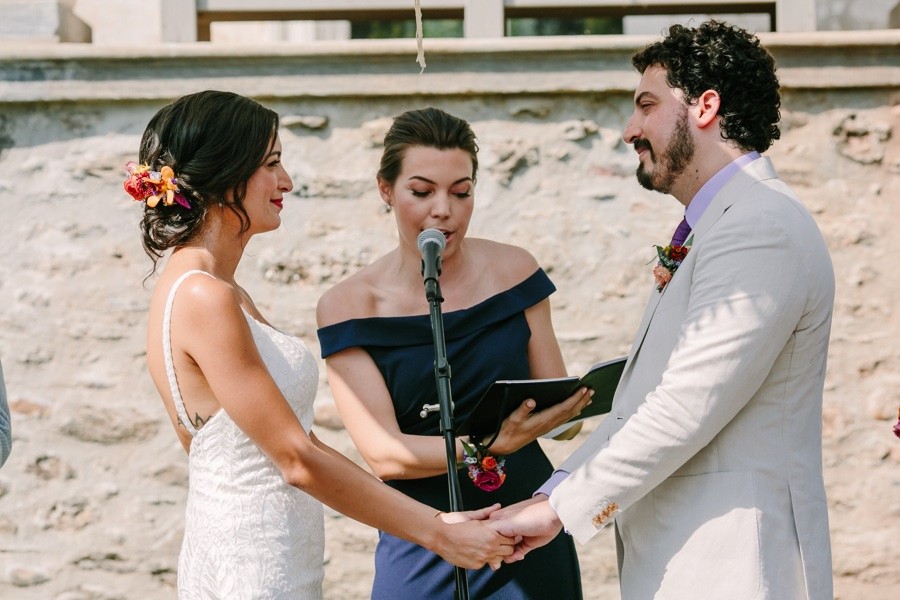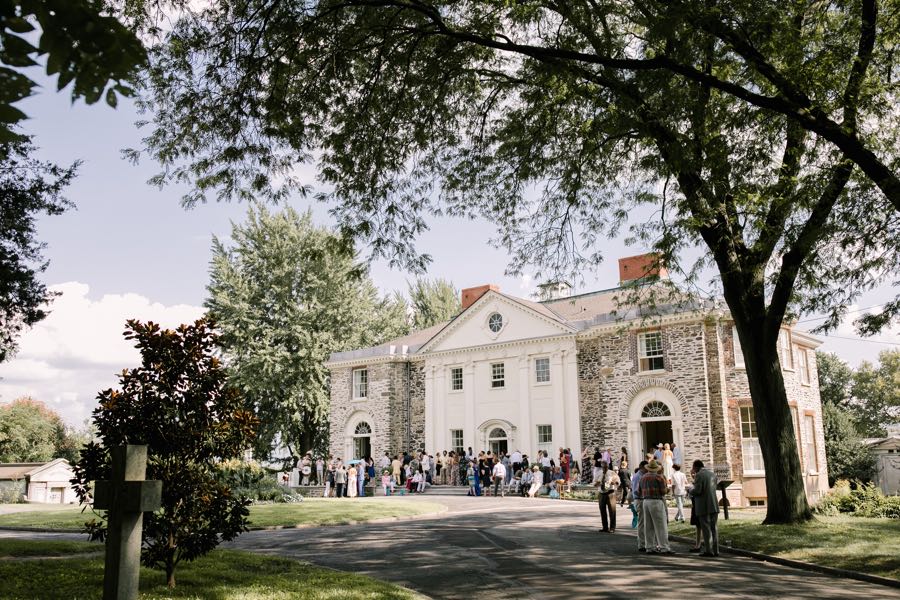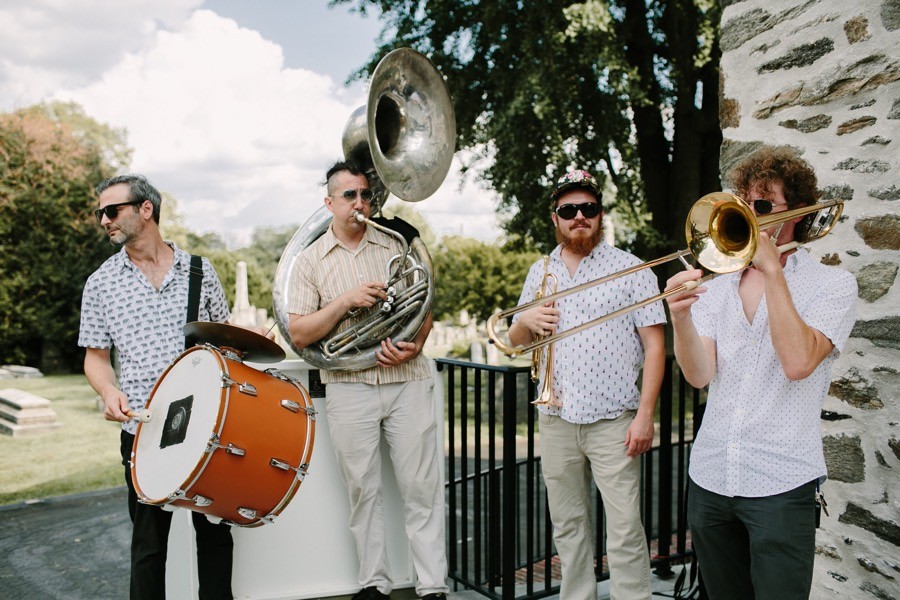 Aside from their one-of-a-kind weekend in Brazil, Kate and Lucas say their first proper date took place in the Big Apple — and the details are once again movie-like. "Lucas convinced me to walk across Manhattan in the snow at 1 a.m.," Kate says. "Then, we kissed on the piers looking out across the Hudson River."
Over the next four years, Lucas returned to Brazil with Kate so she could revisit her freelancing career there. After a few years, she returned the favor and moved to Philly with him.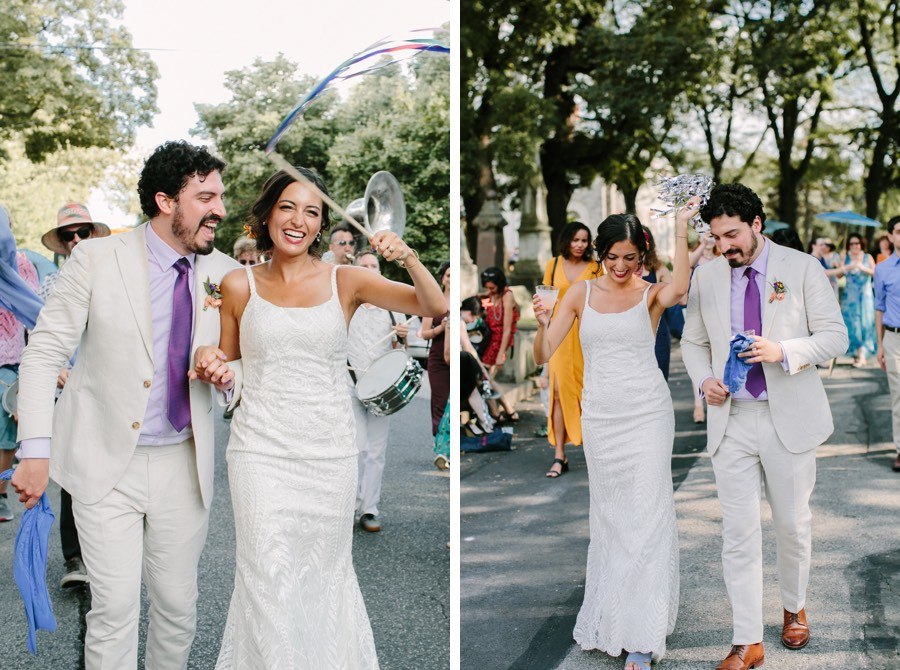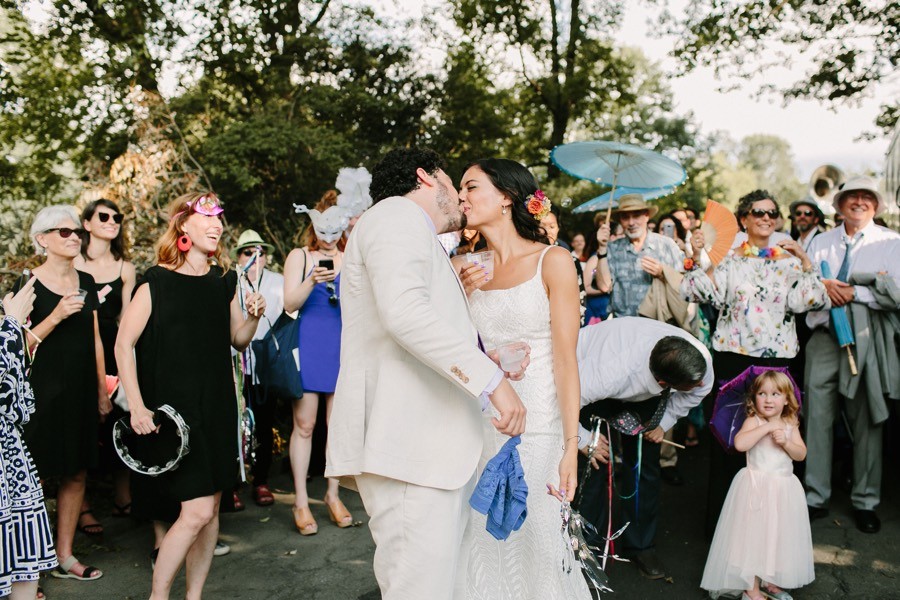 Kate, Lucas and his family spent December 2018 in Santa Barbara for a Christmas gathering when Lucas was surprised by a gift from his parents — an engagement ring for Kate. The family heirloom, inherited by his mother from her mother-in-law, couldn't have come at a better time. "After Christmas, we rented a car and drove up to spend the weekend in Monterey," Kate remembers. "Along the way, we picked up wine and hoagies in Big Sur, and Lucas popped the question on a cliff overlooking the ocean at sunset."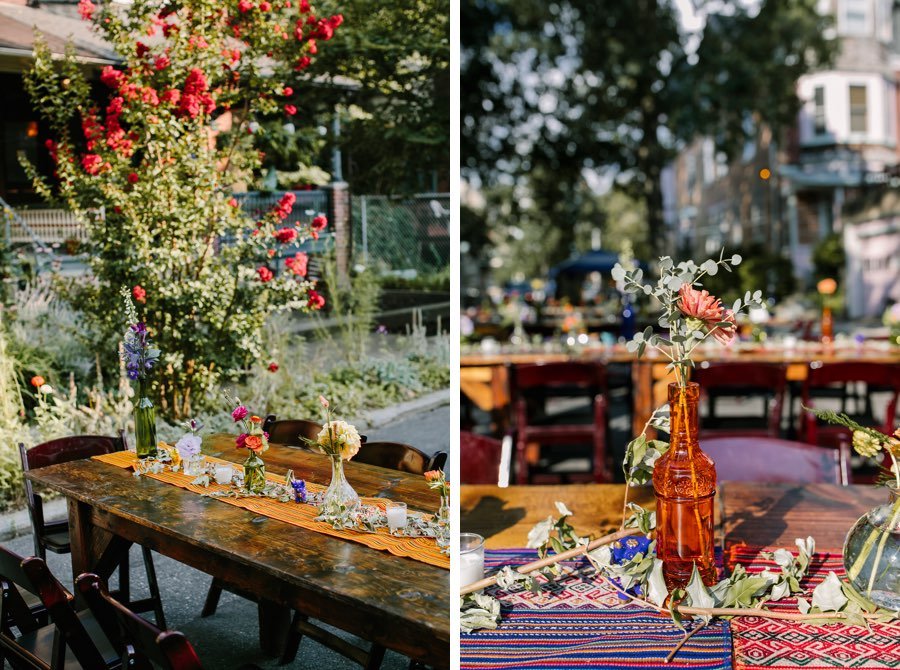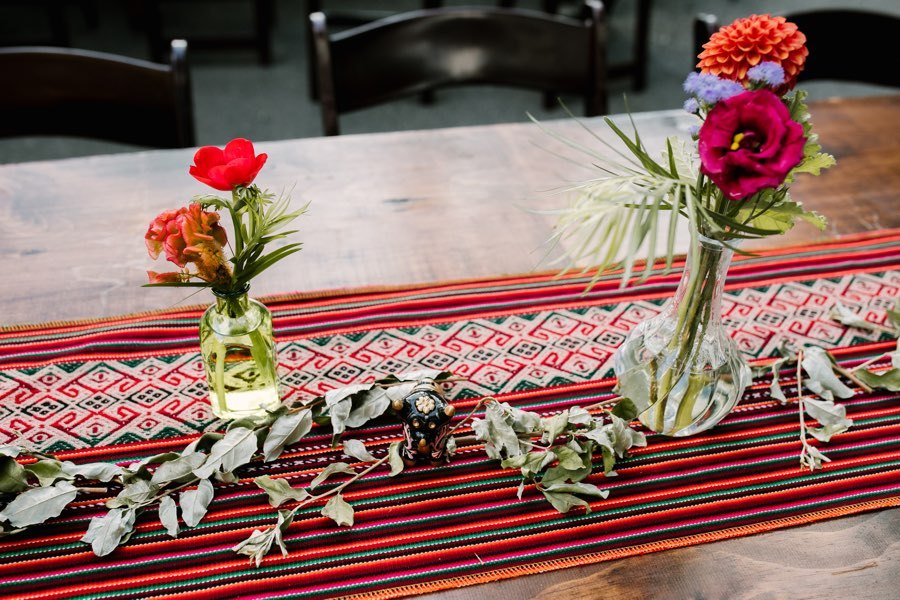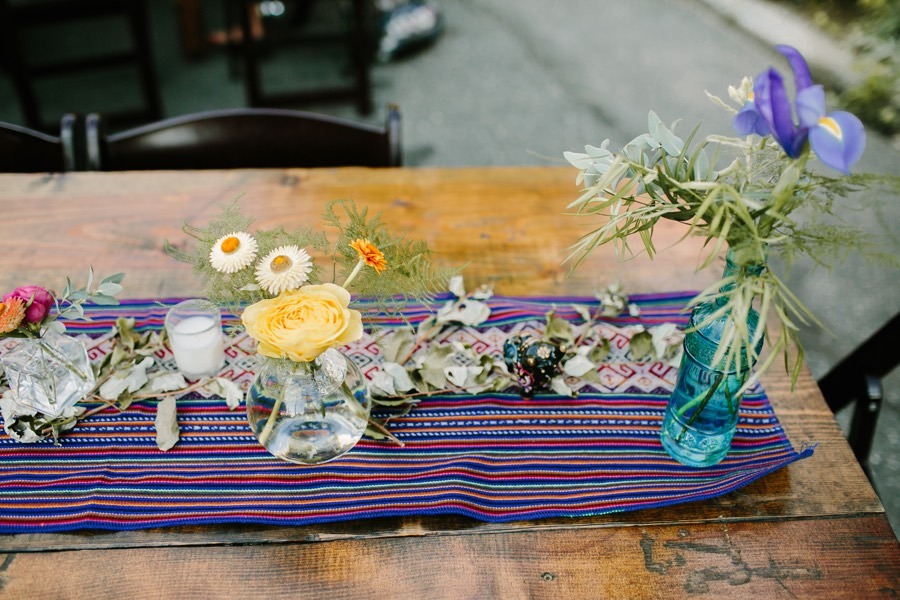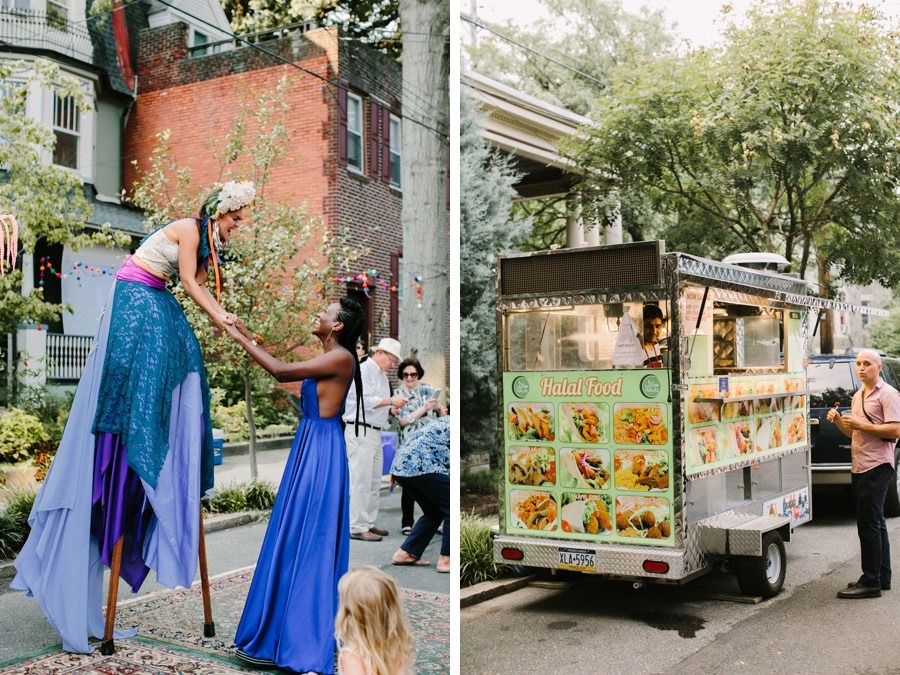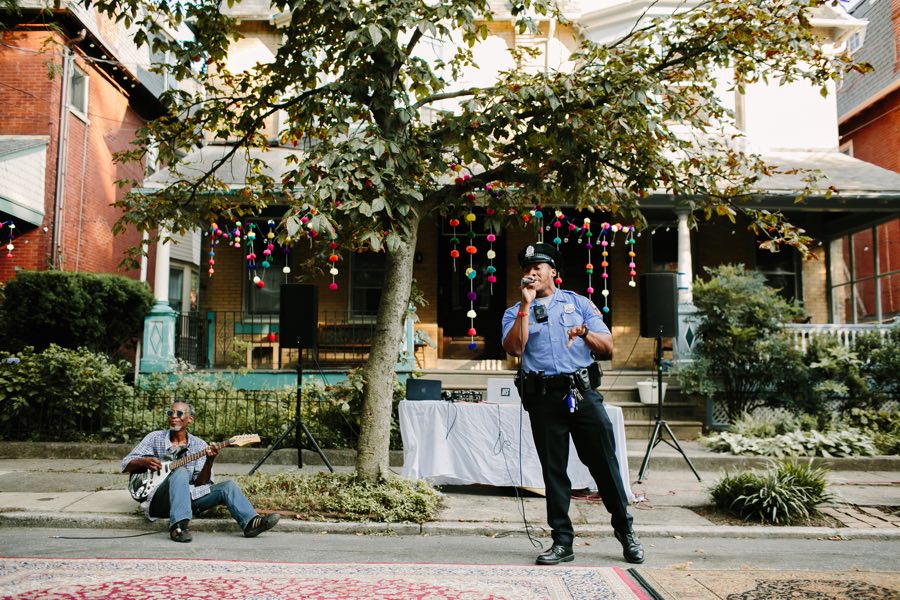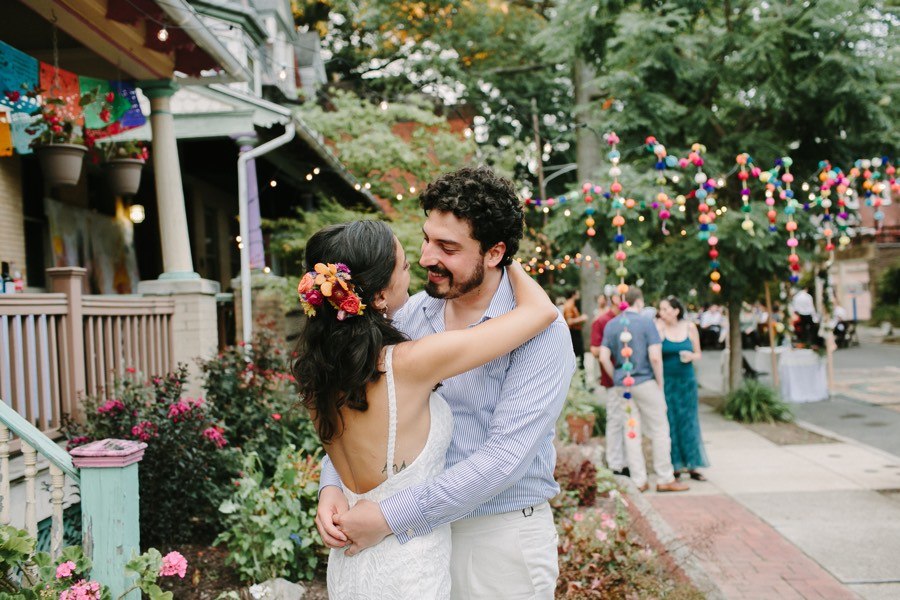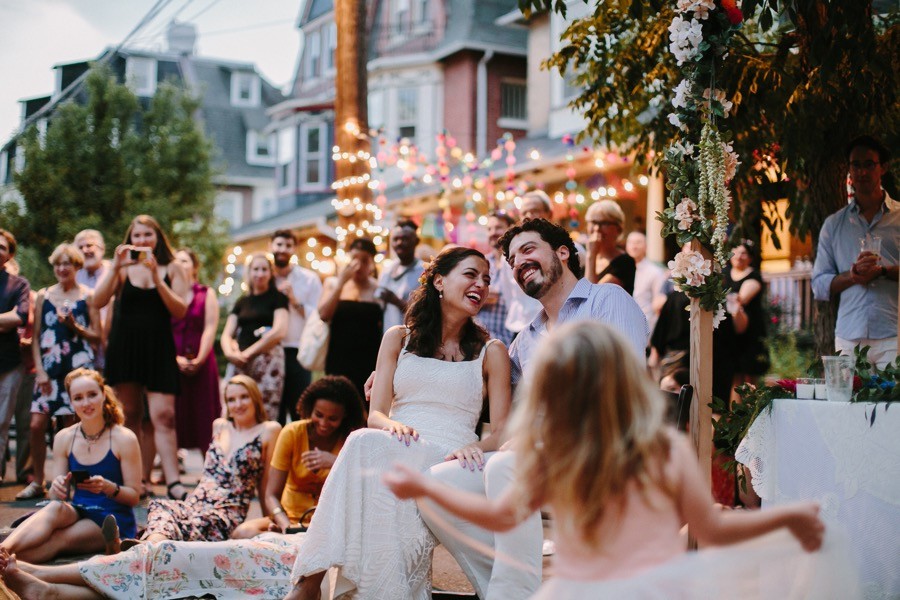 Nine months after their engagement, in August 2019, the duo wed and celebrated cocktail hour at the Woodlands Mansion. Afterward, the bride and groom and their 200 guests marched parade-style — accompanied by the West Philadelphia Orchestra — to Beaumont Avenue, the street where Kate grew up, for a block party until midnight.
"When we arrived at the block party after walking and dancing and sweating through the streets of West Philly, it was truly the realization of a dream," Kate says. Neighbors were ready with water and beer, and the police officer who escorted the parade performed a song for the newlyweds. "He handed a thumb drive to our DJ and belted out a slow jam. It was amazing — everyone thought we had planned it!"
THE DETAILS
Photographer: Kelly Giarrocco | Ceremony Venue: The Woodlands Mansion | Wedding Planner/Day-Of Coordinator: Amy Defibaugh | Florals: Vault and Vine | Chuppah: Manayunk Timber | Catering: Chef's Table Catering | Bride's Gown: Robert Bullock Bride | Alterations: The Tailory | Hair and Makeup: ONLO Beauty | Groom's Attire: Suit Supply | Catering: Poi Dog, Blue Corn, and The Tot Cart | Dessert: Beiler's Doughnuts | Entertainment: West Philadelphia Orchestra and DJ Osagie | Invitations: Paperless Post | Tables: Barnes Farmhouse Tables
Get more great content from Philadelphia Wedding:
FACEBOOK | INSTAGRAM | NEWSLETTER | PINTEREST
Getting married? Start and end your wedding planning journey with Philadelphia Weddings' guide to the best wedding vendors in the city.
---