This New Floral Wall Showroom on the Main Line is So Instagrammable It Hurts
And it's totally available for your next party.
---
We've been fans of Nicol Floral Design's beautiful silk floral walls pretty much since the moment designer Nicol Segel debuted them in 2015. So much so, in fact, that one appeared on the cover of our Spring/Summer 2017 print issue and several more served as the backdrop for the floral gown fashion shoot on the inside pages.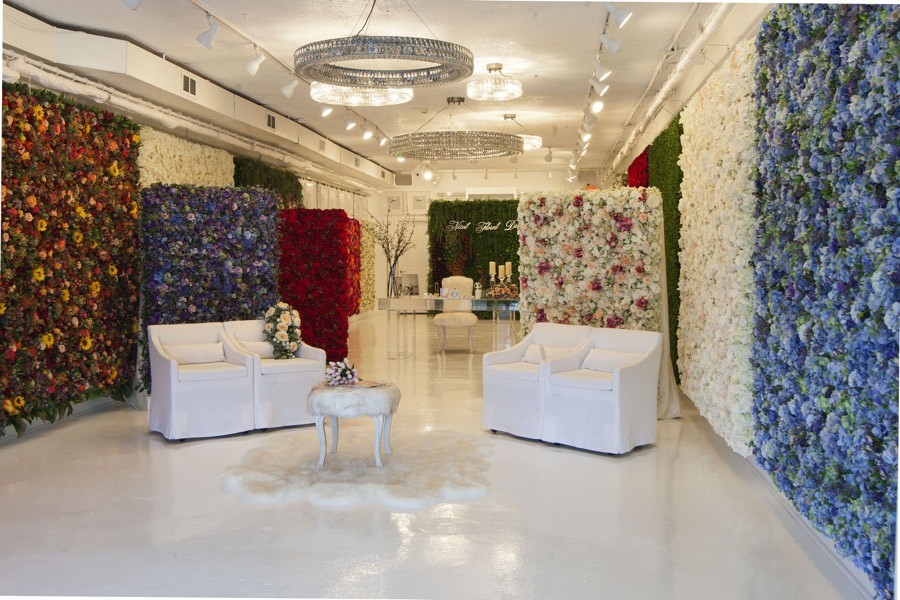 Since then, Segel's floral walls have made individual appearances at weddings ranging from The Ballroom at Ellis Preserve to the Philadelphia Museum of Art, but today we're excited to share that there's finally a spot where you can see them all in one place. Last month, Segel opened the Nicol Floral Design showroom in Paoli, and oh boy is it gorgeous. The all-white walls and floors are the perfect blank canvas for Segel to showcase all 24 of her 8-foot-by-8-foot floral walls in one place, but, in even better news, they're also the perfect blank canvas for a bridal shower, engagement party, or any other get-together you might be interested in hosting.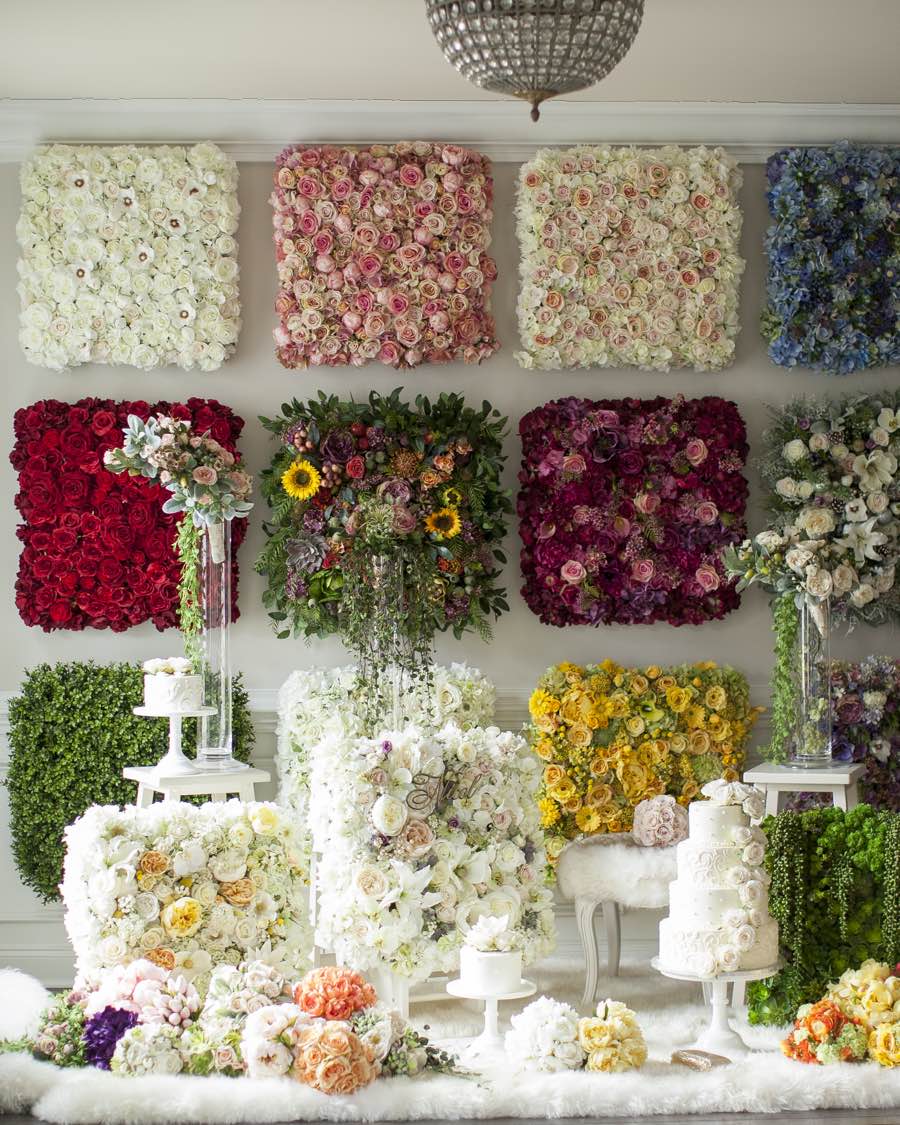 The 1,500-square-foot space can hold up to 30 people for a sit-down event. Hosts can opt to keep all the floral walls out for a color-drenched affair, or Segel can drape the space in white curtains for a more streamlined look. (You do have the option to keep out the wall that best goes with your decor scheme.) For a $1,000 rental rate, the space can be booked for a day event (morning until around 3 p.m.) or an evening event (4 p.m. on).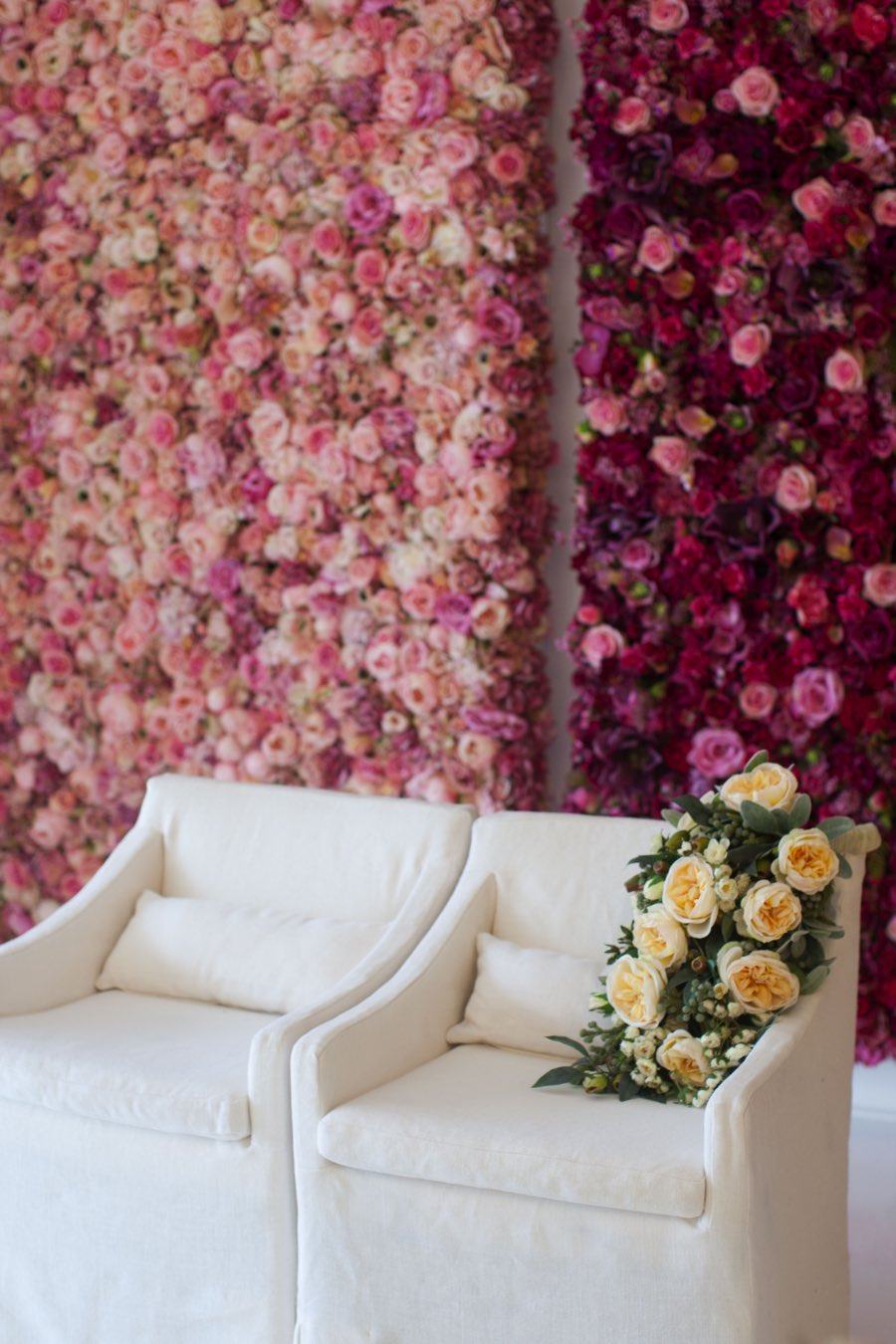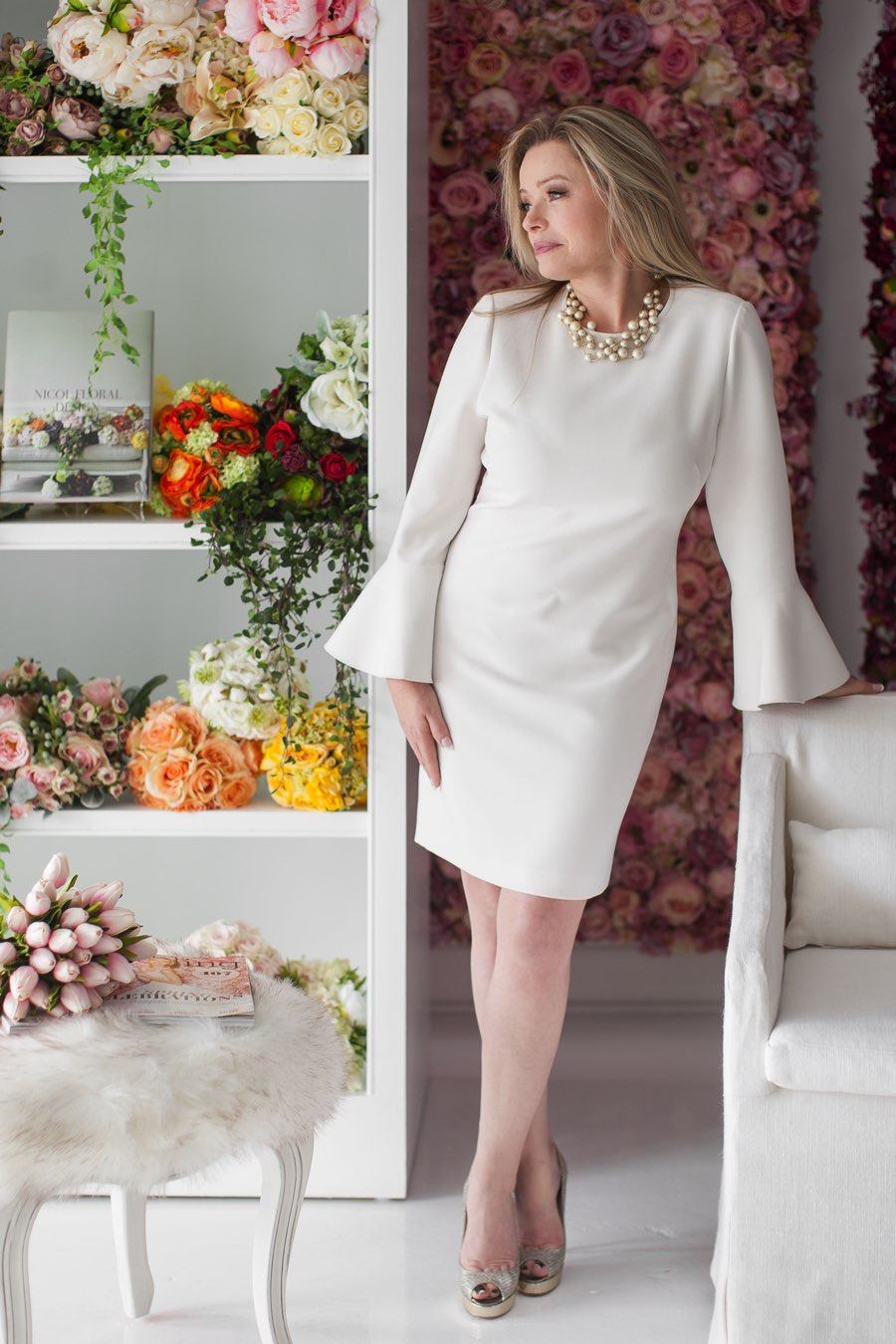 But the fun doesn't stop there! Like any smart proprietor of a storefront, Segel has different plans for how the Nicol Floral Design showroom will be used on each day of the week. Mondays and Tuesdays will be for photo shoots: For $75 per hour, clients can pick their favorite floral wall and use it as a backdrop for save-the-dates photos, holiday cards, graduation photos, baby announcements, and so much more. Wednesdays are for pop-up shops and events—the showroom has everything from jewelry and lingerie trunk shows to false eyelash workshops on the schedule—and Thursdays will be a mix of all of the above. Weekends will be reserved for private parties, as well as individual appointments for those who are interested in renting a floral wall for their event.
The Nicol Floral Design showroom is located at 1544 Lancaster Avenue in Paoli. Click here to schedule your photo shoot or event.
Get more great content from Philadelphia Wedding:
FACEBOOK | INSTAGRAM | NEWSLETTER | PINTEREST
Getting married? Start and end your wedding planning journey with Philadelphia Weddings' guide to the best wedding vendors in the city.
---