PHOTOS: Dudes Search for Free Engagement Rings Buried in Sand at the Bernie Robbins "Do AC" Dig for Bling
Twenty five guys prepared to propose on the spot showed up at Xfinity Live for the chance to unearth an engagement ring.
---
The "Do AC" Dig for Bling with Bernie Robbins Jewelers took place Saturday afternoon as 25 guys gathered for a chance to win one of three engagement rings worth $5,000 each. The catch: They had to bring their girlfriends and pop the question on the spot if they found buried treasure.
Yes, that's right, buried treasure. The boxes were buried in a sandbox in the Xfinity Live parking lot. Adding to the challenge: The guys were blindfolded. Oh, and it was snowy. Participants entered a raffle to determine which six guys would participate in the final "Dig for Bling." Everyone went home a winner though, as the 19 guys who didn't get to dig left with gift bags and gift certificates for 50 percent off engagement ring settings, plus $20 gift certificates to Xfinity Live. As for the three diggers that didn't come up with bling in the box, they won overnight stays in Atlantic City so they could Do AC.
HughE Dillon covers parties, events and more for Philadelphia magazine's The Scene. You can follow him on Twitter at @iPhillyChitChat and visit his daily online social diary PhillyChitChat.com.
---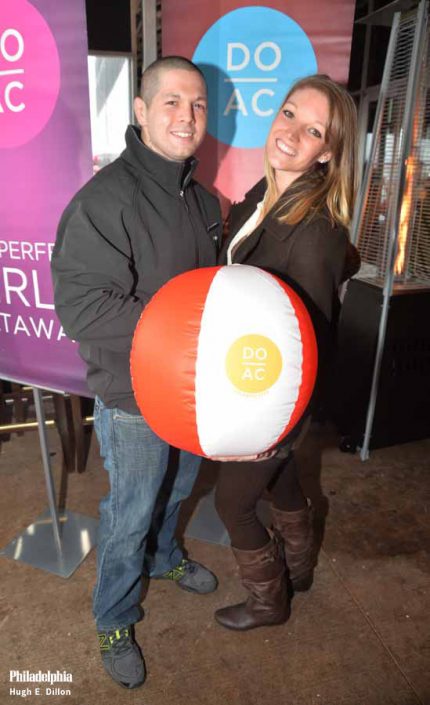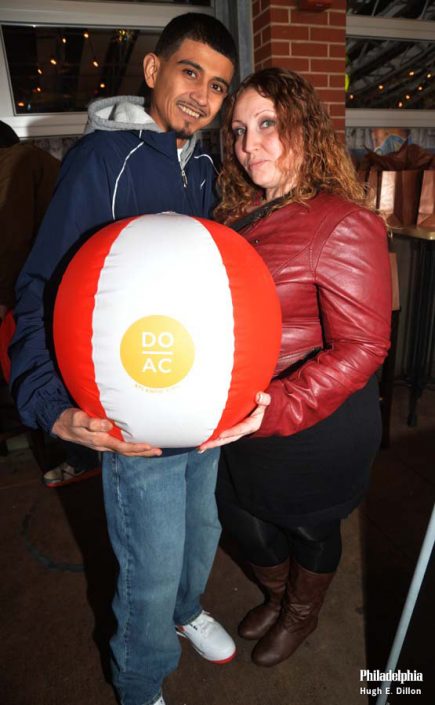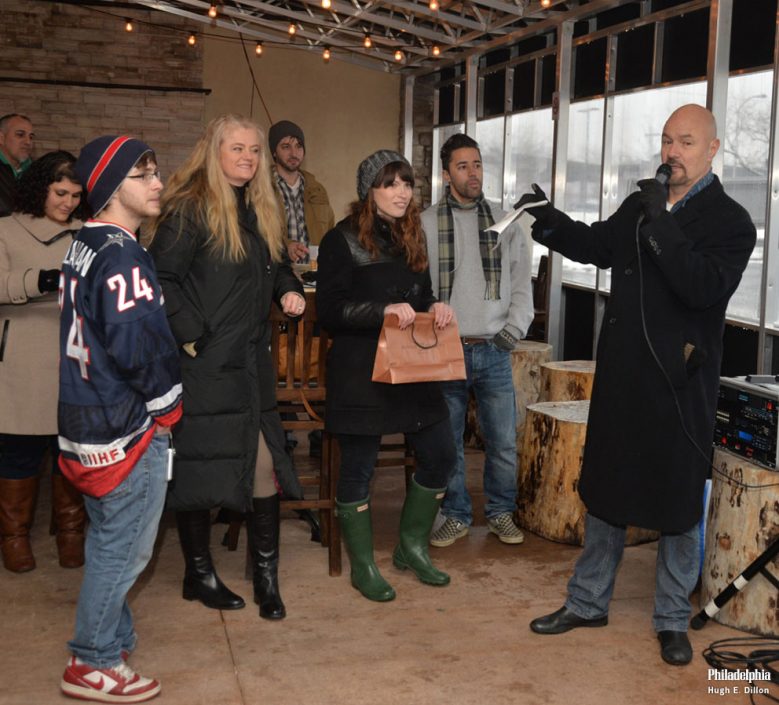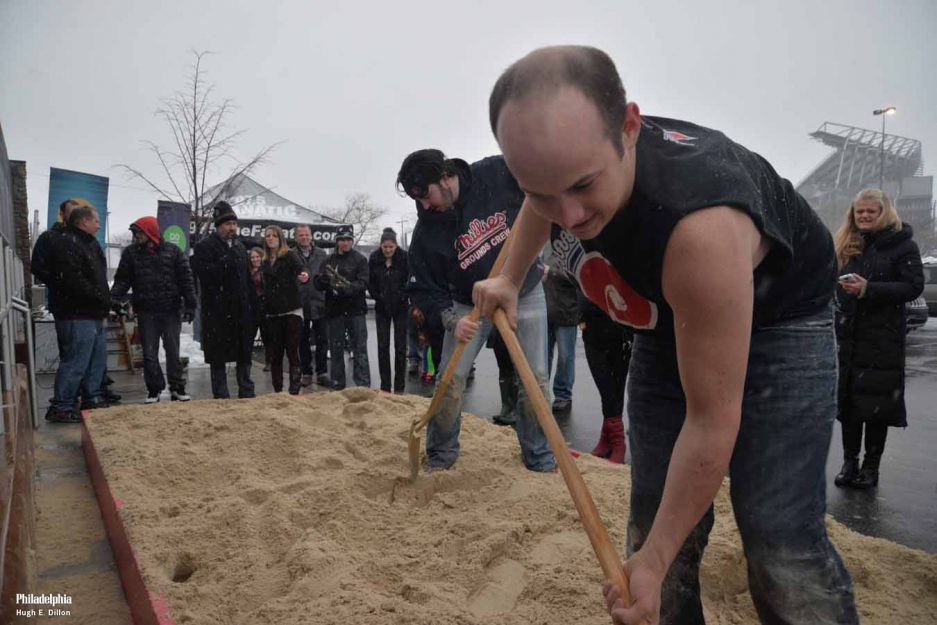 ---
Like Philadelphia Wedding on Facebook
Follow Philadelphia Wedding on Twitter
Sign up for the Philadelphia Wedding newsletter
Getting married? Start and end your wedding planning journey with Philadelphia Weddings' guide to the best wedding vendors in the city.
---