SLIDESHOW: These Awesome Made-in-Philly Jewel and Fabric Bridal Bouquets Last Forever
---
Anna Coy had worked for years in the floral industry in Philadelphia, but when it came time for her own wedding, real flowers weren't an option.
She and her groom were tying the knot in New Orleans, and since she couldn't exactly store a fresh-bloomed bouquet in the overhead compartment on their flight out there, she decided she'd do something completely different and make a modern, all-jewel bouquet that would accent her gown.
As she walked around on her wedding day on the streets of NOLA, people were constantly complimenting her bouquet and asking where she got it—and so when she arrived home in Philly, she decided she would start making them for others. And that's when To Hold & To Have was born.
Now, she makes bridal bouquets, boutonnieres, flower girl pomanders, and corsages out of satin, lace, crystals, pearls—or anything else a bride might want worked into her bouquet, including family heirlooms and other personal pieces. She's not limited by Mother Nature's palette, so the sky is the limit as far as colors are concerned, and because she sources the materials she uses from all over the world, she can pretty much find anything you might come up with.
Anna's got quite a few ready-made designs on her site that you can either choose from or take inspiration from, though she's happy to design a totally custom, from-scratch bouquet for brides who want to work with her to design their own. Give her at least a month before your wedding to pull it all together. Prices start at around $300 for bouquets, and all designs come with a complementary display stand.
Scroll through some of her designs below; see more at her online shop on her website or on her Etsy shop. Would you do something like this for your Big Day?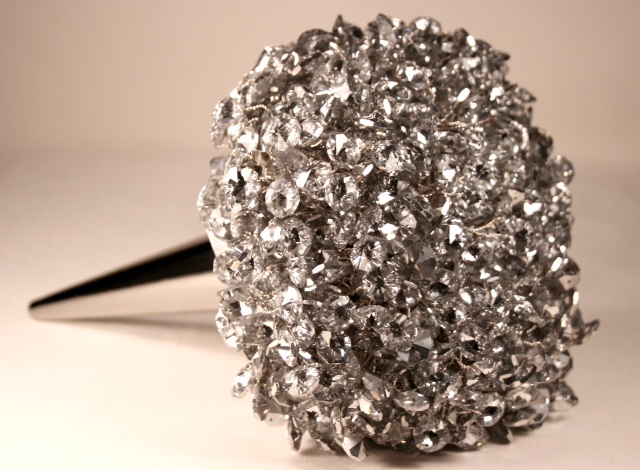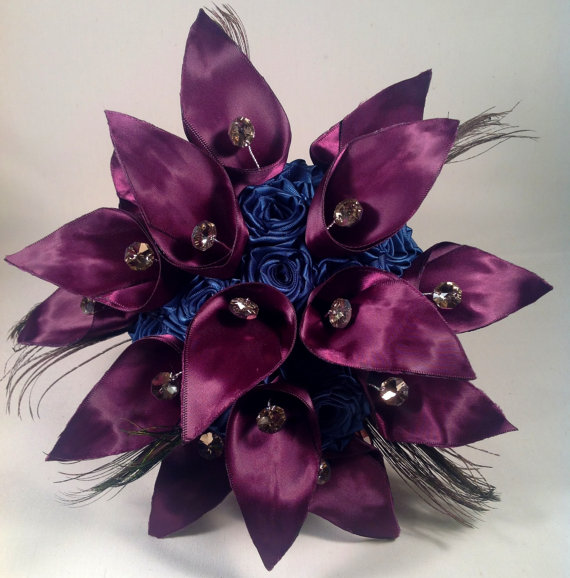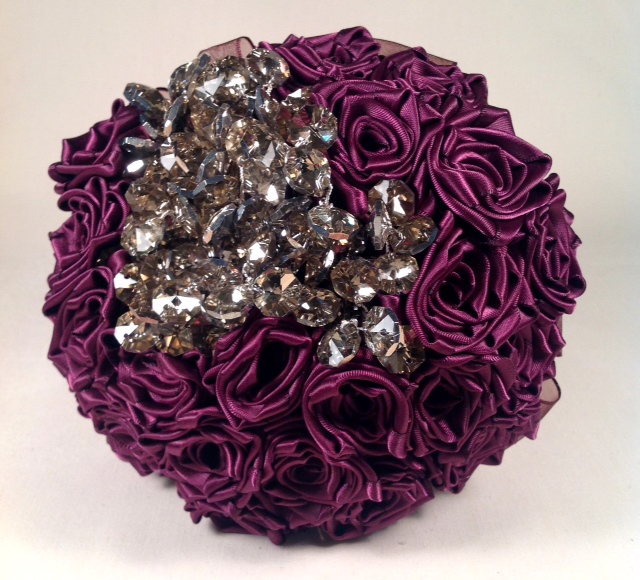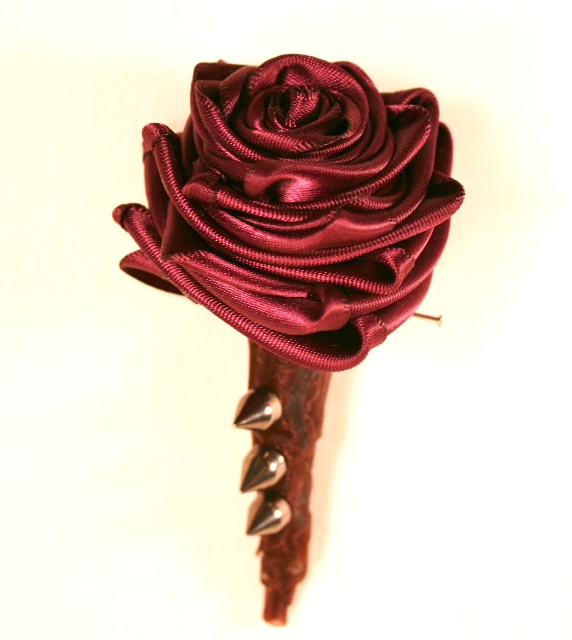 RELATED: We Love These Philly Bride's Vintage Brooch Bridal Bouquets
Like Philadelphia Wedding on Facebook
Follow Philadelphia Wedding on Twitter
Getting married? Start and end your wedding planning journey with Philadelphia Weddings' guide to the best wedding vendors in the city.
---