News
The Phillies May Be an "Unstoppable Force," Admits Arizona Sports Radio Host
Maybe that's why you can get a ticket to Game 3 for just $11.
---
Check phillymag.com each morning Monday through Friday for the latest edition of Philly Today. And if you have a news tip for our hardworking Philly Mag reporters, please direct it here. You can also use that form to send us reader mail. We love reader mail!
The Phillies May Be an "Unstoppable Force," Admits Arizona Sports Host
After the Phillies beat the Diamondbacks in Monday night's nerve-racker of a game and before the Phillies absolutely decimated the Diamondbacks in Tuesday's embarrassment of a game, Arizona sports-radio personality Dan Bickley, who seems to be the Angelo Cataldi or Anthony Gargano of the Grand Canyon State, summed up the Phillies in what might be the most accurate outsider's observation of the team ever.
"Obviously, there are no moral victories in the post-season," he said. "But the Diamondbacks are heavy underdogs in this series. The Phillies have the pedigree, the star power, and a lot of facial hair. They look like a beer league softball team that will beat you by mercy rule while rallying around the keg in their dugout before challenging you to a fistfight on your way to the parking lot."
And what did he have to say after Tuesday night's shellacking?
"A 10-0 loss to the Phillies on Tuesday was more than embarrassing. It marked the first time our baseball franchise has been shut out in 47 postseason appearances. … The Diamondbacks are in the ring with a heavyweight opponent, and this opponent hits hard. Mistakes become home runs against the Phillies, a team that launched three more home runs on Tuesday. They are a powerful team built for prime time, a team that has a staggering 15 home runs in the past four games, which are currently enjoying a 19-4 advantage in postseason home runs. …
"To be fair, the Phillies have one of the best home-field advantages in MLB history. A majority of fans remain standing the entire game. … But there is also a growing sentiment that we have reached the end of our journey, that our plucky Diamondbacks have encountered an unstoppable force: the kind of team they will hopefully become in the very near future."
Good luck with that. You can read Bickley's full Tuesday-night post-mortem here.
This Guy Might Want to Try Out for the Eagles
At some point during baseball's post-season, somebody who isn't supposed to be on the field is going to run onto the field, perhaps naked. And so it was last night that a fan did just that. In this case, fully clothed. An action that would tend to go unmentioned by most outlets. But then this happened:
PHILS IN 4!!! pic.twitter.com/yLT3ilICw9

— Dunphy215 (@dunphy215) October 18, 2023
Amazing tackle, bro. The New York Post has the best collection of clips from different angles, including one with real-time reaction from Phillies players. Police charged the guy with disorderly conduct and trespass.
Where Are You Going to Watch Game 3?
Check our guide to the best Phillies bars in Philadelphia, should you need some inspiration. It's a good list. But my personal opinion is that the best place to watch Game 3 — or, really, any big Philly sporting event — is your neighborhood tavern. Assuming such a thing still exists for you. They are dwindling.
Local Talent
Should you want to catch Jenkintown's Bradley Cooper as Leonard Bernstein in Maestro, which Cooper also directed, the Philadelphia Film Festival is screening it on October 21st. I've been hearing lots of great things about Rustin, the biopic about civil rights leader Bayard Rustin, a West Chester native. Overbrook High grad Colman Domingo (Fear the Walking Dead, Euphoria, Zola) plays him in the movie, which the fest shows on October 23rd.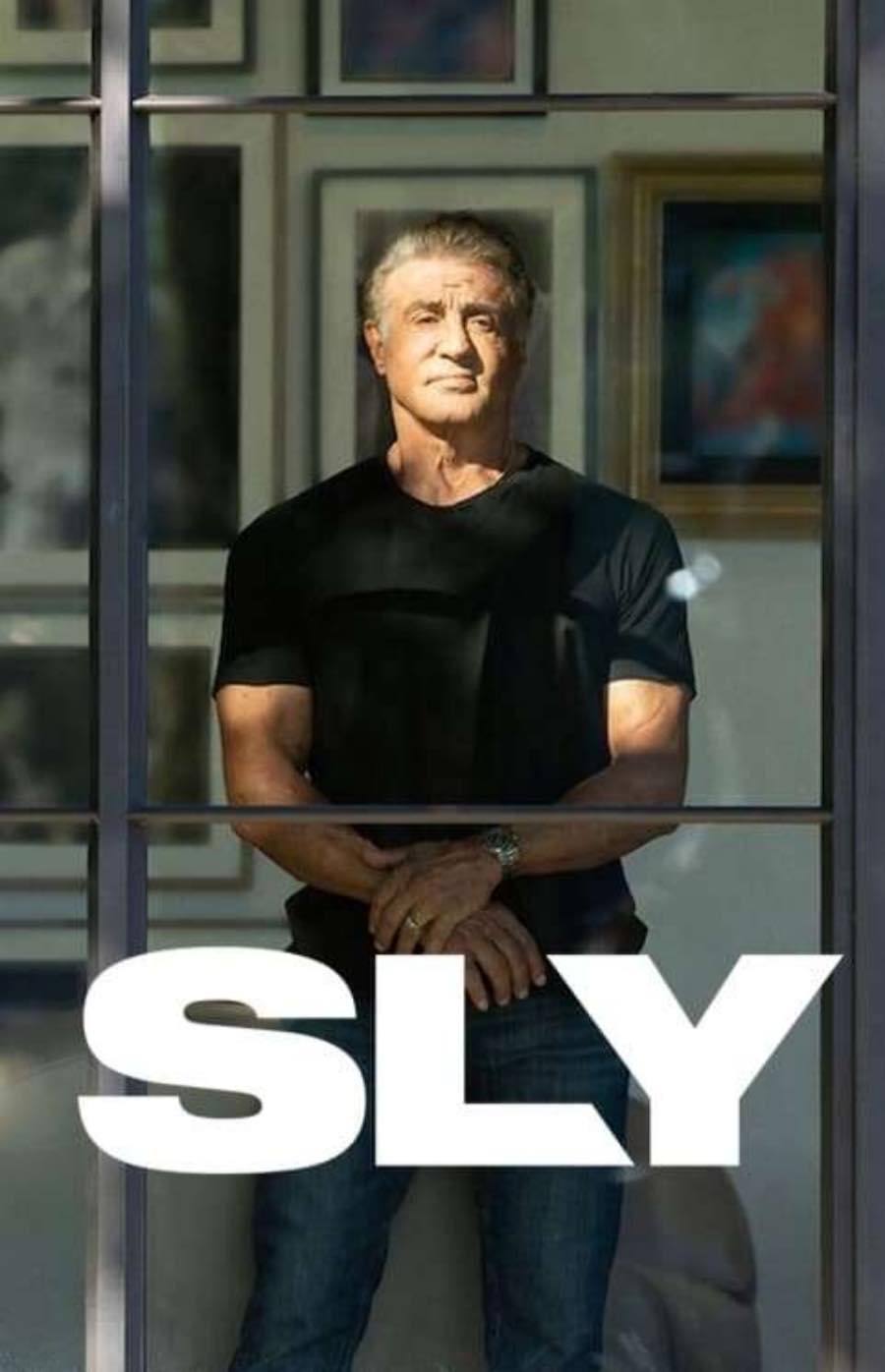 And onetime Philadelphia resident turned Rocky megastar Sylvester Stallone gets the documentary treatment in Sly, screening October 29th. From what I've heard, the film is surprisingly intimate and revealing.
The full Philadelphia Film Festival program is here. And actually, for a fest that hasn't piqued my interest in a long, long time (remember the Black Swan days?), consider my interest piqued! Great lineup.
By the Numbers
9: Years it took Philly artist Isaiah Zagar to complete the iconic 7,000-square-foot tile mosaic on the Painted Bride in Old City. Sadly, that mosaic is coming down this week after a legal battle.
120,000: Estimated number of fans at the South Philly sports complex last night thanks to three simultaneous events: the Phillies game, the Flyers game, and Mexico vs. Germany in soccer. I'm sure it would have been cool to be at Game 2. But once I saw the crowds and traffic calamity down there, I was glad I was anywhere but.
$11: Starting price of a ticket to see the Phillies and the Diamondbacks in Game 3 in Arizona. You could sit behind home plate for $115! Way to support your team, Diamondback fans.
And from the Damn-We-Rock Sports Desk …
Volleyball night, Phils in the NLCS night — what to do, what to do? In the end, I compromised. I went to volleyball — hey, I'm all about the team — but I left a wee bit early, just in time to hear Ketel Marte get a base hit for Arizona to start the fourth. The Phils were up 2-0 at that point, on solo (there's another kind?) homers by Trea Turner in the first and Kyle Schwarber in the third.
With two tonight, the @Phillies broke the record for the longest streak of solo home runs in a single Postseason (12).#RedOctober pic.twitter.com/bWzbDQ5P6Z

— MLB Network (@MLBNetwork) October 18, 2023
Merrill Kelly was pitching for the D'backs, and it was Aaron Nola for the Phils. Nola allowed two hits in that fourth but worked out of trouble with some key defensive help from Alec Bohm. In the fifth, Evan Longoria sent one all the way to the wall, but Nick Castellanos leapt and got it — and got a kiss from fellow fielder Johan Rojas.
Nick Castellanos makes the catch at the wall! pic.twitter.com/YYURdwR2Gi

— Talkin' Baseball (@TalkinBaseball_) October 18, 2023
We mean that literally. Alas, Kelly was settling in; in the bottom half, he struck out the side. Marte doubled for his second hit of the game in the sixth, but Nola got through it with no damage done. In our half? Holy Toledo!
"Anotha one"
– Kyle Schwarber #RedOctober#Phillies extend the lead
pic.twitter.com/iRMq181aDk

— Philly Sports (@PhillyGameDay) October 18, 2023
Turner then walked and tried hard to steal second but kept getting chased back. Harper struck out, Bohm popped up, and that was it for Kelly. In came Joe Mantiply, who gave up a single to Bryson Stott — his first hit of the series. Stott then stole second, Castellanos was walked, and a J.T. Realmuto hit brought them both home. Brandon Marsh doubled J.T. in just for good measure: 6-0.
In came Jeff Hoffman for the seventh, and it was three up, three down. Another pitcher for the D'backs in the bottom half: Kyle Turner, who walked Schwarbs and then served up a single to Harper. And Bohm finally got a hit — a two-run double! Then came a bloop infield pop by Stott that three D'backs stood and watched drop in among them. It was getting downright embarrassing down there. Realmuto singled Bohm home, and Castellanos … well, he hit a long fly for an out but another run. What the hell was the score now? 10-0.
Matt Strahm pitched the eighth for us, and nothing much happened. Jake Cave, in for Schwarbs in our half, got caught trying to stretch a double into a triple, and some guy named Andrew Saalfrank ended the inning with one pitch. And for the Phils in the ninth? Orion Kerkering, natch, for a single but then three outs. Woo! This team is fine. Game 3 is Thursday night in Arizona, at … 5:07 p.m.? Dammit, that's my day with the grandkids!
What Else Happened Last Night?
Besides the second NLCS game, you mean? Well, the U.S. men's national team played a friendly with Ghana and came away with a 4-0 win.
The Flyers also played.
All Philly Today sports coverage is provided by Sandy Hingston.
---
---