Philly Will Soon Be Home to a Tiny Wawa
We're already home to the largest.
---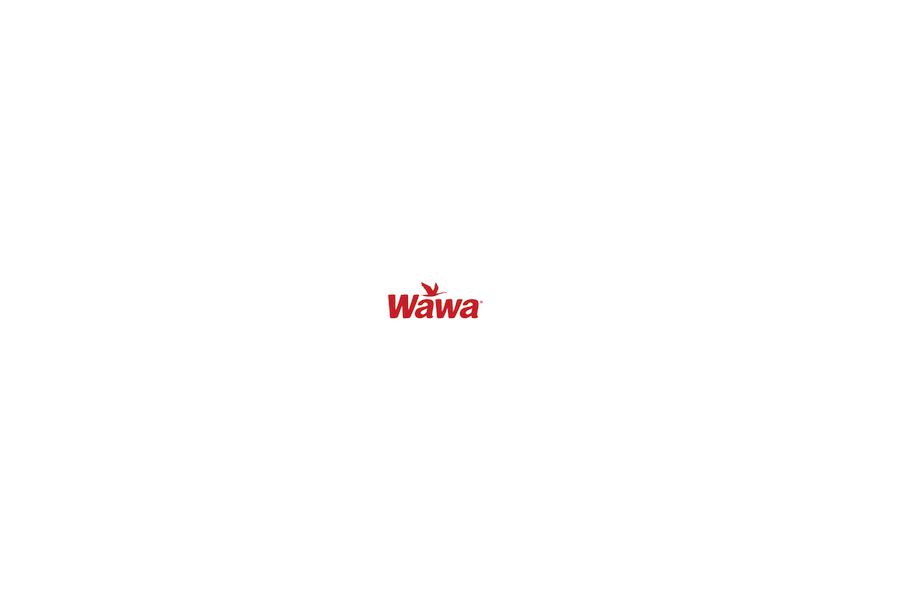 Not very long ago, we shared the exciting news that the largest Wawa in the universe would open at 6th and Chestnut streets in Old City. It seemed like a major accomplishment. The BIGGEST Wawa ever! Coming to Philly! I mean, who doesn't love giant versions of their favorite things?
On Thursday, standing in our since-opened largest Wawa ever (the company's flagship, of course), Wawa CEO Chris Gheysen announced a pivot in a new direction: Philly will soon be home to a tiny Wawa. Tiny! Because if we already have the biggest, why not have a tiny one, too?
Our cute little 3,000-square-foot Wawa (which, based on renderings, looks like it will resemble those grab-and-go stores you see in airports or train stations) is expected to open at 16th and Chestnut streets this fall. The company says the environmentally focused location will be one of its most "innovative" stores. It'll be the smallest store in Philly — and one of the smallest in the chain.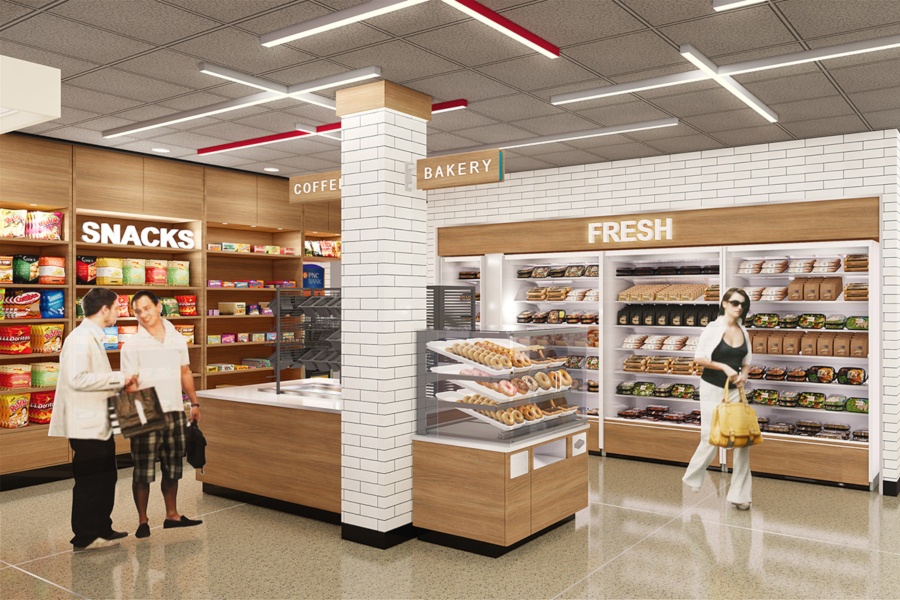 What to expect? For starters, the store will offer a "Test Nest" that will feature new lids, straws, bags, and stirrers to reduce the company's environmental footprint. Plus, the location will include a walk-up window where customers can pick up orders they've placed ahead of time via Wawa's mobile app. And Wawa will offer hot and cold built-to-order items in a "Ready to Run" grab-and-go case. Expect chicken Caesar salads, peppered turkey wraps, mango and granola parfaits, and more.
The store will be tailored to Center City customers who live, work, and shop nearby. And in addition to offering the store's classics (coffee, hoagies, etc.), you'll find some of the fancy new products the company is gearing up to roll out soon: like "upscale" hot tea, cold-pressed juices, and energy shots.
Gheysens announced the news during the company's 55th anniversary celebration on Thursday. The shindig included a hoagie-making showdown between Zahav's Michael Solomonov and Wawa chef Farley Kaiser. (Solomonov won, in case you're wondering.)
Take a look at more renderings of the tiny Wawa below, courtesy of Wawa, before it opens this fall.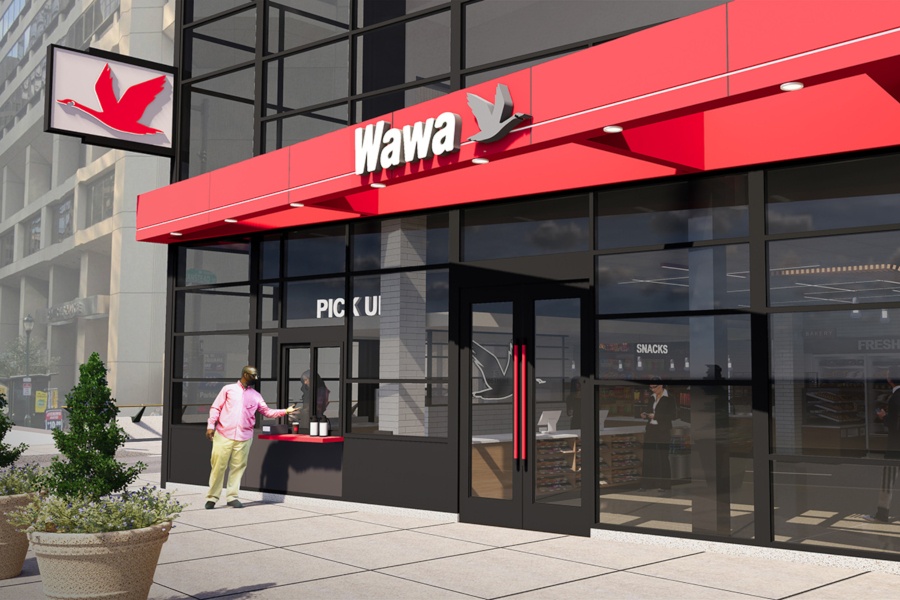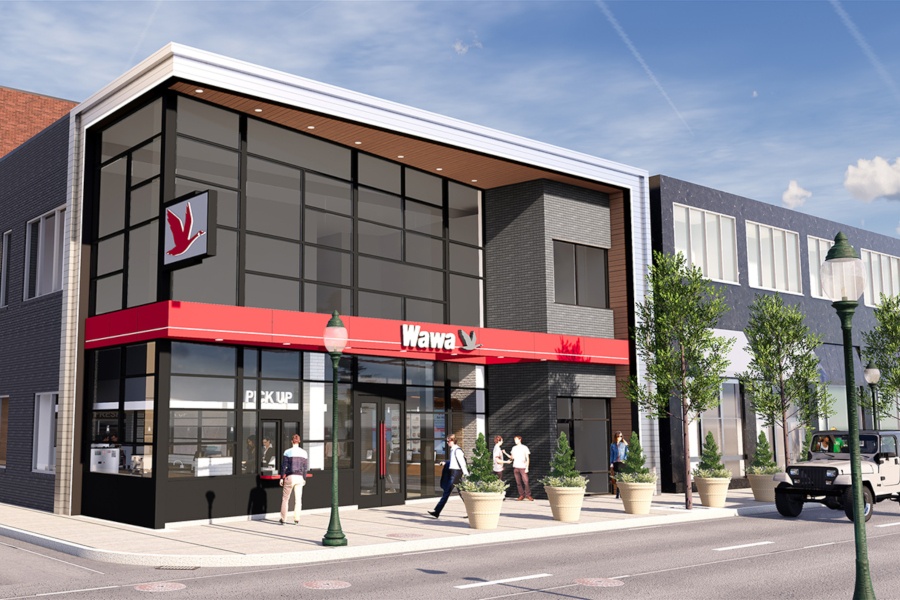 ---
---