Work Officially Begins on Schuylkill Yards
Drexel, Brandywine and city officials lauded the project as a game-changer for the city before tossing the first ceremonial shovels of dirt.
---
Amid applause, and bracketed by a smooth jazz soundtrack before and after, the brains behind Schuylkill Yards officially got the mega-development off the ground today (Nov. 8th) with a ceremonial groundbreaking for the project's first phase, a landscaped park to be called Drexel Square.
Brandywine Realty Trust CEO Jerry Sweeney emceed a half-hour ceremony that included Drexel University President John Fry, Mayor Jim Kenney (D), City Council member Jannie Blackwell (D-3rd District), State Sen. Vincent Hughes (D-7th District) and Della Clark, president of The Enterprise Center, a West Philadelphia-based nonprofit that specializes in promoting minority entrepreneurship. Brandywine is the project's master developer in partnership with Drexel, its principal landowner.
A "sixth square" that makes a statement
The park, which Fry called "our long-awaited sixth square" at the groundbreaking, will serve as the community commons for the 14-acre development just west of 30th Street Station.
"Just as Dilworth Plaza transformed the area around City Hall and the Schuylkill River Trail opened everyone's eyes to our incredible waterfront, Drexel Square promises to serve as a wonderful new place to gather, to convene, and most importantly, to build community," Fry said.
Drexel Square is designed to make an immediate statement about its place in the West Philadelphia ecosystem. The design by West8 Landscape Architects features a central elliptical lawn of more than 12,000 square feet and a ring of 30 metasequoia, or dawn redwood, trees that will be 25 feet tall when planted.
Around it, Drexel and Brandywine envision a new "innovation neighborhood" comprised of new and repurposed buildings containing offices, research labs, residences, retail shops and restaurants, and one or more hotels. A total of 6.5 acres of green space will be interlaced throughout the development; Drexel Square makes up 1.3 of those acres.
The first phase of the Schuylkill Yards project also includes the refashioning of the former home of The Evening Bulletin next to the square. Built in 1955, the modernist structure is one of the last designed by George Howe, the architect who designed the landmark PSFS Building some 23 years earlier. SHoP Architects, the project's master architect, has produced a redesign that will open up the building both inside and out. On the inside, the redesign will create new collaborative spaces for research and learning, while the exterior will present a more welcoming face to Drexel Square and add ground-floor activity that will further activate the square.
Brandywine projects that it will take 20 years and $3.5 billion to complete the mixed-use development. Of course, that timeframe will depend on the size and nature of the tenants Brandywine lines up to fill the space. One potential tenant in particular loomed large in everyone's minds at the groundbreaking.
"If we're lucky, this will be a gathering spot for thousands and thousands of Amazon employees," Fry said.
The right tenant could speed things up
In a post-groundbreaking interview, Sweeney said that Schuylkill Yards will be realized with or without Amazon. "We're ready to go today with the entire project," he said. "But as stewards of our investors' money, we need to make sure our risk profile is sound." In other words, no new buildings until key tenants are lined up.
The right tenant, however, could change everything. "If an Amazon or another large company chooses to locate here, it could dramatically accelerate the construction timetable," he said.
Clark had some news of her own at the groundbreaking: Brandywine is putting $500,000 up as seed money for a new fund her organization will administer to help West Philly entrepreneurs form new businesses. She pledged to raise an additional $15 million over the next three years to fund the Grow Philadelphia Capital Initiative, which will make low-interest loans to entrepreneurs and small business owners.
Clark said this initiative originated in a conversation she had with Fry about a year ago. She then got Blackwell on board before approaching Sweeney to discuss it.
The initiative fund will be used to make loans through the Enterprise Center Capital Corporation, the center's already existing community development financial institution. In addition to the $500,000, Brandywine will direct a percentage of each construction contract it awards to the fund. Contractors may have a portion of their fees retained by the fund if they fail to meet minority and local contracting and labor content goals as well.
That $500,000 is part of a $5.6 million overall commitment Brandywine has made to job creation, minority business development, housing preservation and community engagement with its West Philadelphia neighbors as an integral part of the Schuylkill Yards project. Updated project renderings appear below.
---
Schuylkill Yards: A Look at What's to Come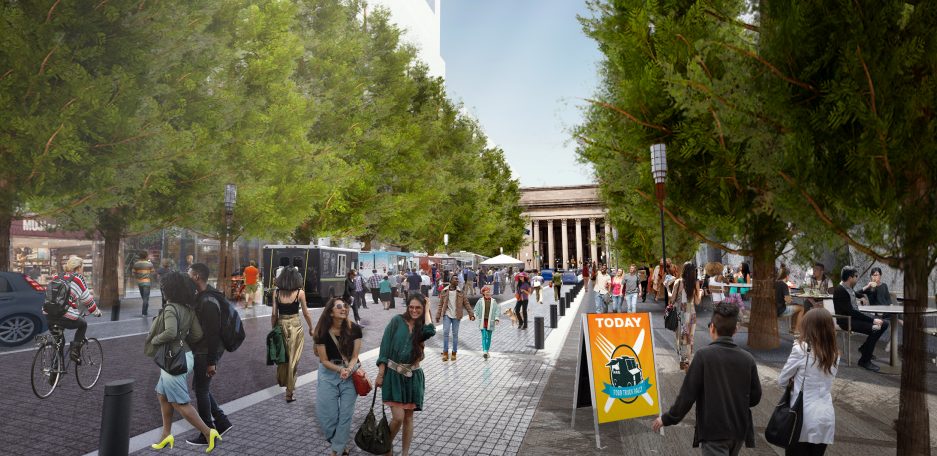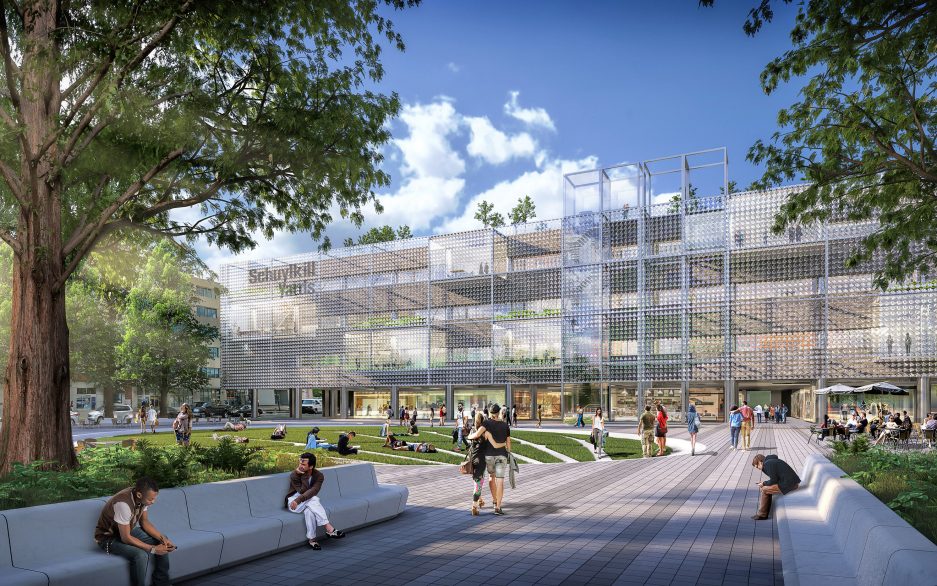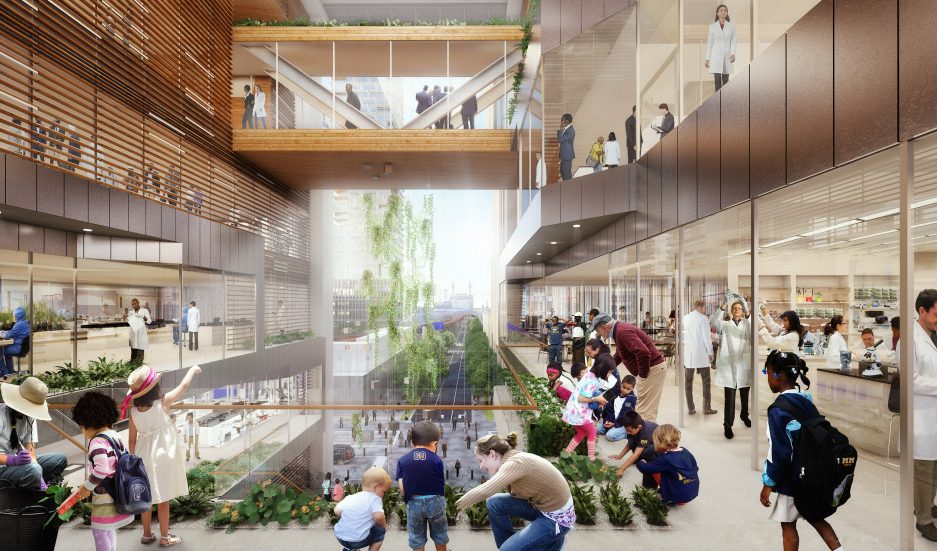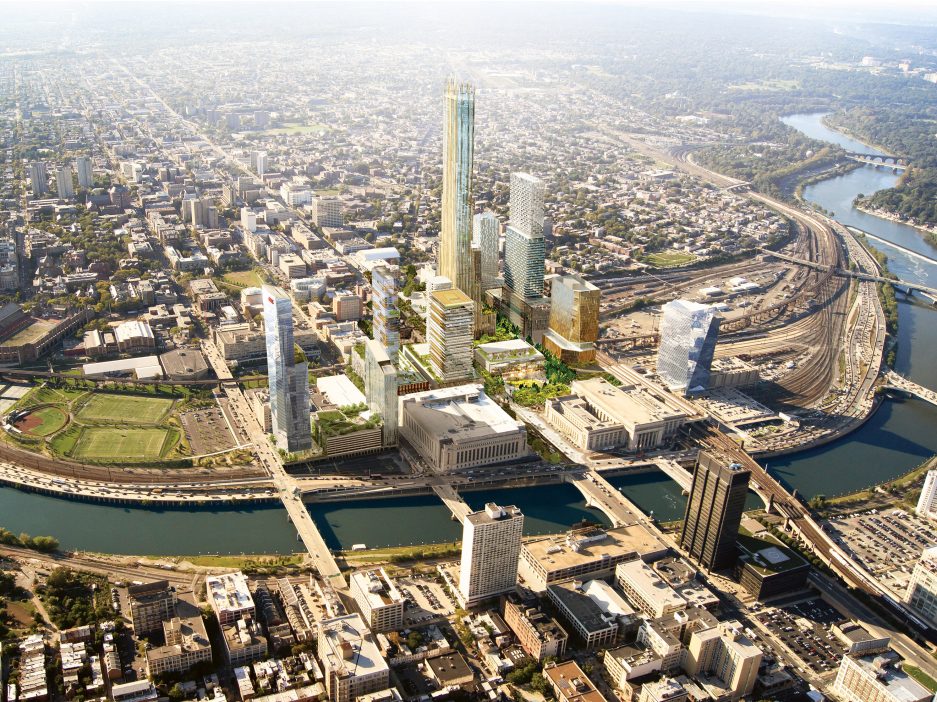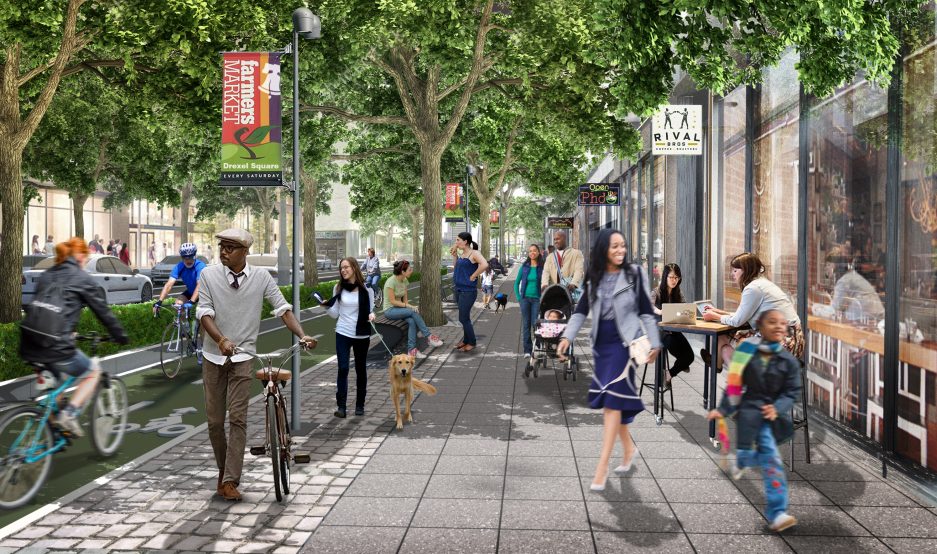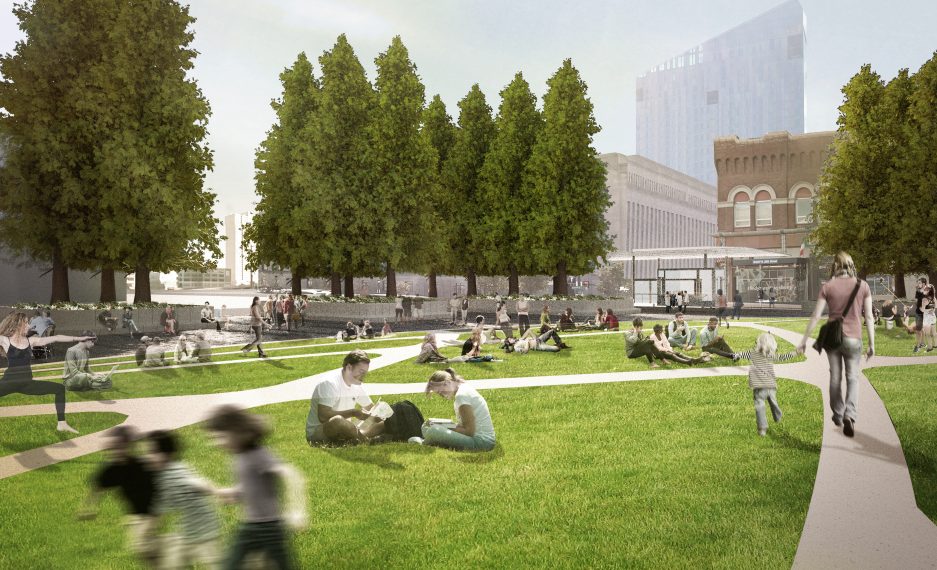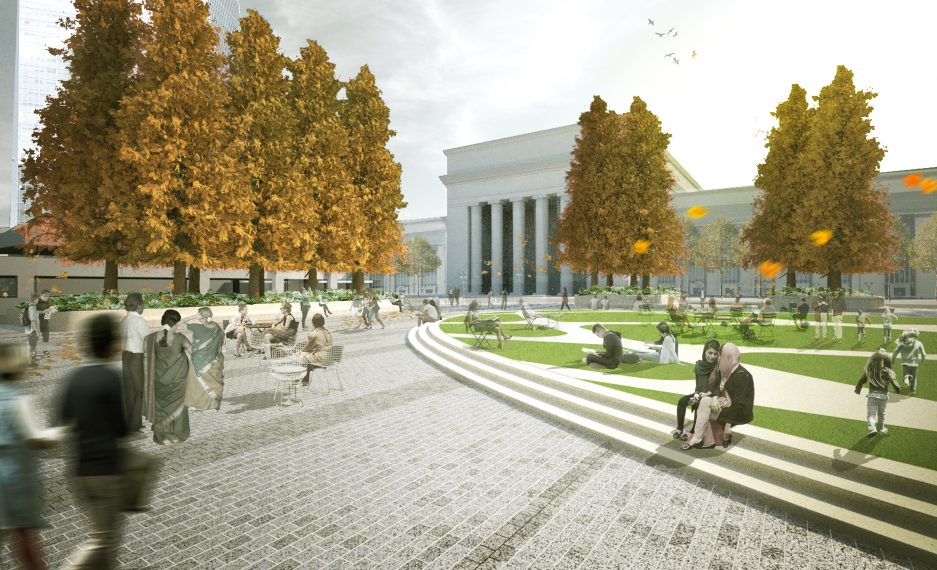 ---
---
---