Bryn Mawr to Remove References to Founder With Racist Views
The Main Line women's college will choose new titles for buildings named after M. Carey Thomas.
---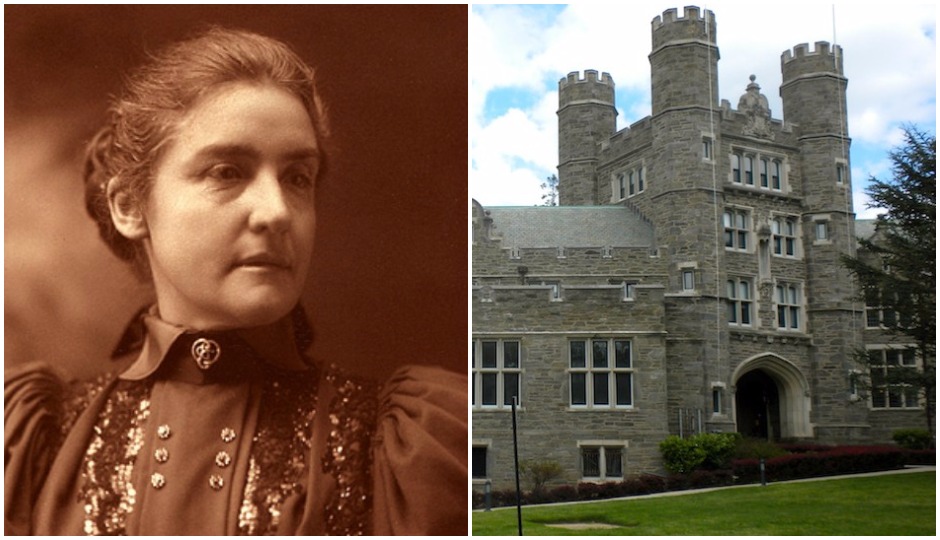 Bryn Mawr College will begin to scale back on its association with its M. Carey Thomas, a founder of the college who is criticized for her racist and anti-semitic views.
Thomas, a suffragette who presided over the college from 1894 to 1922, is known for advancing women's rights – but historical accounts reveal that she almost exclusively championed the rights of white women and discriminated against Jewish and African American applicants to Bryn Mawr.
President Kim Cassidy said in a letter that two buildings named after Thomas, Thomas Great Hall and Thomas Library, will receive new titles.
"While Thomas had a profound impact on opportunities for women in higher education, on the academic development and identity of Bryn Mawr, and on the physical plan of the campus, she also openly and vigorously advanced racism and anti-Semitism as part of her vision of the college," Cassidy said in a letter, according to the Inquirer.
The diverse Main Line women's college will place a moratorium on the buildings' names while a committee of faculty, students, staff, alumni and trustees determines how to approach the college's connection to Thomas.
Bryn Mawr joins many institutions that have moved to distance themselves from controversial monuments, speakers and leaders in the wake of the recent violence in Charlottesville, Va., which was spurred by white supremacists and neo-Nazis who sought to defend a Confederate statue.
Earlier this week, Stockton University in New Jersey removed from its library the bust of Richard Stockton, the college's slave-owning namesake and one of the signers of the Declaration of Independence.
Stockton provost and vice president for Academic Affairs Lori Vermeulen said in a letter that the decision was made "to develop engaged and effective citizens with a commitment to lifelong learning and the capacity to adapt to change in a multicultural, interdependent world," according to the Press of Atlantic City.
Elsewhere, Pennsylvania State University said in a statement this week that it will not allow Richard Spencer, a controversial white nationalist, to speak at its campus this fall.
The university called Spencer's views "abhorrent" and said his presence would present "a major security risk to students, faculty, staff and visitors to campus."
Follow @ClaireSasko on Twitter.
---
---