Philly's Celebrating Kevin Hart Day Today
The actor/comedian was already spotted working out in Rittenhouse this morning – and here's where you can see him later.
---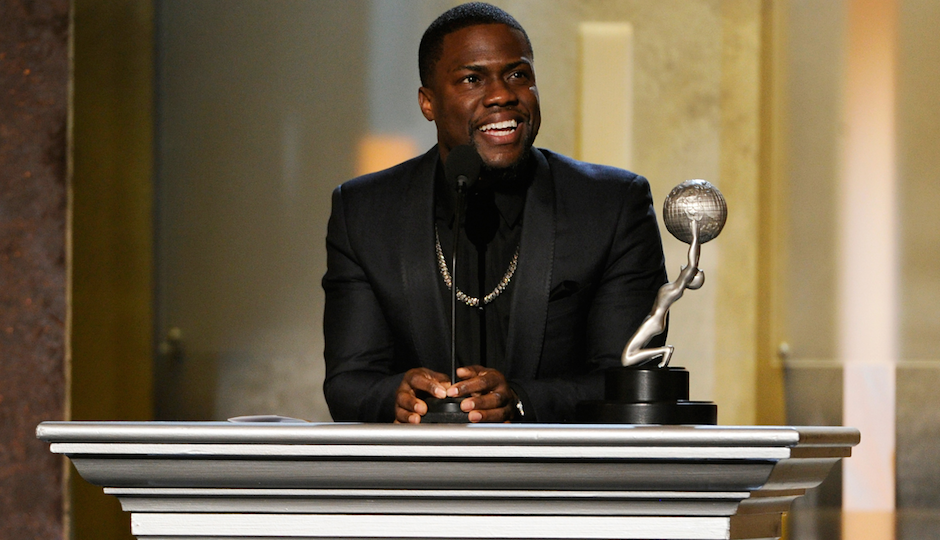 Thursday, July 6, 2017.
Today is Kevin Hart's birthday. It's also Philly's first Official Kevin Hart Day.
Back in March, we told you that City Council deemed July 6th a holiday for the actor/comedian/"ambassador for the City of Philadelphia," per City Councilman David Oh.
That day is now upon us, and apparently Hart got an early start: he visited The Rittenhouse Hotel gym for a workout around 8 a.m. – it's not the first time he's popped in on one of our gyms – and posed for a photo with fans outside Schlesinger's sometime this morning.
Met Kevin hart bc I thought he was Ant pic.twitter.com/jJz75Ud9Hf

— Jadé Miller (@jademiller13) July 6, 2017
If you missed him, don't worry – you'll get another chance. The city will celebrate Kevin Hart Day with a mural dedication between 10:30 a.m. and 2:30 p.m. outside Max's Steaks, located at 3653 Germantown Ave. in North Philly – just a block from where Hart grew up. Hart, Mayor Jim Kenney, City Council President Darrell L. Clarke, Oh and others will attend.
The event will feature music from Chill Moody, Freeway and more. Artist Willis "Nomo" Humphrey is behind the mural, which was commissioned by Mural Arts.
Yes — you heard, right. We're having a mural dedication/celebration for @KevinHart4real, tomorrow at 10:30AM. Info: https://t.co/bk87diC0kV pic.twitter.com/qvoTacGIEs

— Mural Arts (@muralarts) July 5, 2017
Hart, who attended the Community College of Philadelphia and Temple University, has donated at least $300,000 to Philly schools and held a free pop-up 5K in the city. He's currently traveling on his Kevin Hart: What Now? comedy tour and will appear in the upcoming remake of Jumanji.
Forbes recently named Hart the world's highest-paid comedian (and the first comedian to ever make more money than Jerry Seinfeld). Hart brought in almost $90 million between June 2015 and June 2016, according to Forbes.
Follow @ClaireSasko on Twitter.
---
---