Stop What You're Doing and Play This Sam Hinkie-Inspired 8-Bit Video Game
You'll fight thugs with pie charts and take on the evil Colangelos with help from Joel Embiid.
---
The folks over at sports columnist Bill Simmons' site, The Ringer, gave Sixers fans the greatest gift ahead of tonight's NBA Draft: this amazing 8-bit video game featuring former general manager Sam Hinkie as its hero. Trust me when I say you'll want to stop what you're doing and play this thing right now.
With a click of the mouse you'll be transported back to childhood by this game's scaled back graphics, goofy sound effects and terrifically-techno soundtrack. (Missed opportunity not having "1, 2, 3, 4, 5 6ers" as the song, though).
Second round picks boost your health in a game that follows the old Teenage Mutant Ninja Turtles arcade format and has Hinkie tossing pie charts and swinging graphs at henchmen dispatched by the evil Colangelos. There are plenty of Easter eggs sure to make Sixers fans smile, or cry for that matter…
After the bad guys get a little too bad for old Sam's analytics, you'll need to barter with Sacramento Kings GM Vlade Divac (famously fleeced by Hinkie in this deal) for more firepower: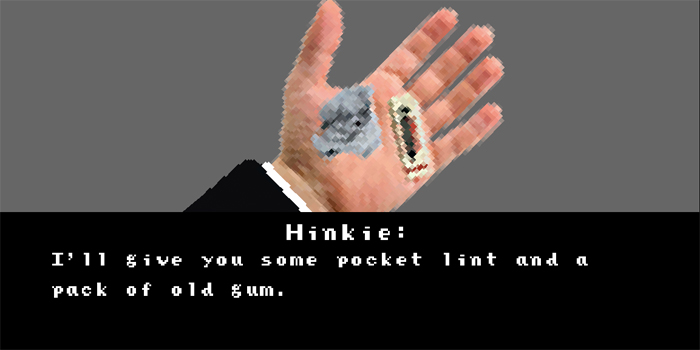 Fittingly, Hinkie ends up in a tank:
Outmatched by the superior shirt collar of current GM Bryan Colangelo, Hinkie receives some help from an old friend and his drink of choice: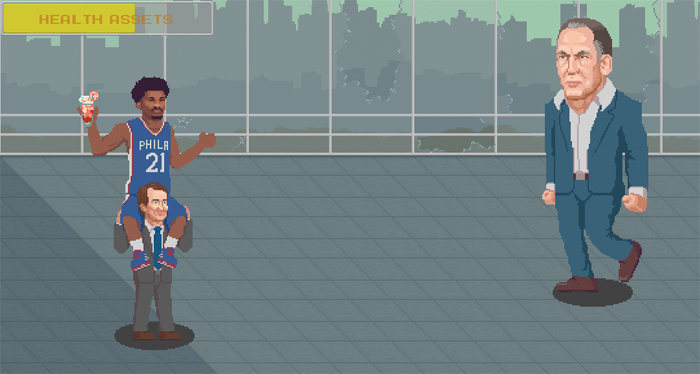 Can't go home without a wise message from Sam the sage: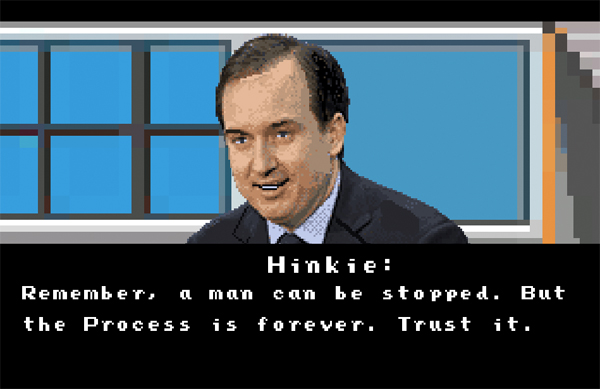 Follow @jtrinacria on Twitter.
---
---