Now Is Not the Time for a Return to Philly Politics as Usual
Owens: After this weekend's Pennsylvania Society dinner, it's time for Democrats to come to terms with their statewide loss.
---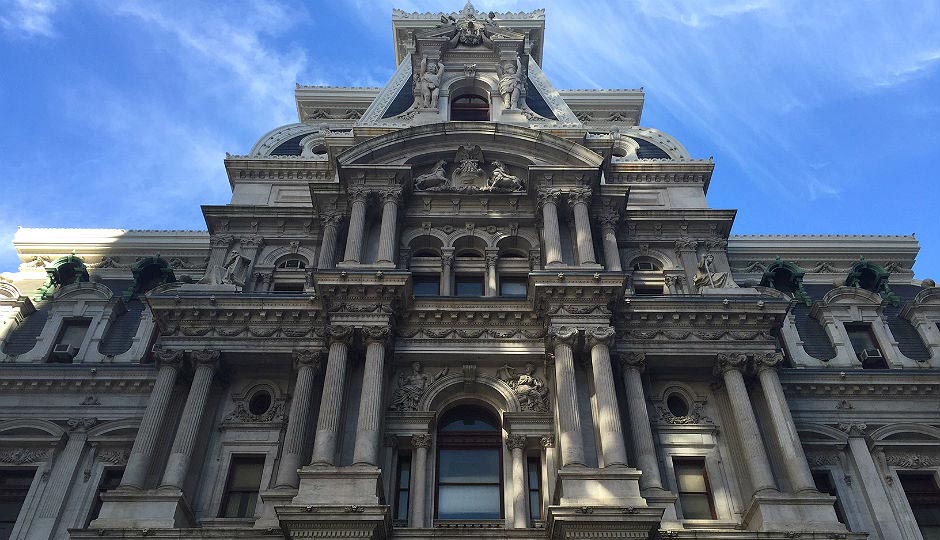 You would have thought Pennsylvania was still a blue state the way our city's Democrats were partying this weekend.
The Pennsylvania Society dinner, for which the state's political big-wigs gather at the Waldorf-Astoria in New York every December, and the Pattison Leader Ball, a more recent Philly version for younger politicos, still went on as if we were living under cloudless circumstances.
If you consider yourself a progressive in Pennsylvania, you should be scared for your life right now. Our state turned red for the first time in more than 25 years for a GOP presidential candidate who has never held office a day in his life. We lost one of the most expensive senatorial races in U.S. history. And all of this comes after a year of political scandals that have rocked the very core of the state's Democratic party.
And yet, party stalwarts carried on this weekend as if they were ready to move forward. Let me reiterate this very sobering fact: Donald Trump will be officially sworn in as the 45th president of the United States on January 20th, 2017. Translation: A wealthy reality-television star with no previous political experience is going to lead the free world for the next four years. A majority of Pennsylvanians voted for him over a female candidate who was arguably more prepared for the presidency than any other candidate before her. If you already find yourself trying to move on from this reality, you might just be part of the reason why our nation lost in the first place.
Last year, I attended both the Pennsylvania Society dinner and the Pattison Leader Ball. Back then, our state's political world wasn't as roiled, with the exception of Harrisburg facing an epic budget impasse. Yet despite the absence of some politicians, these affairs felt normal: Democrats and Republicans schmoozing over extravagant open bars while wearing fancy attire was just your standard "Philly politics as usual."
That phrase is the more cloaked way of saying that most major legislative decisions in this city and state aren't being discussed in legislative caucuses and board rooms, but at elite parties and socials. This year, Gov. Tom Wolf skipped the Pennsylvania Society to attend the Pattison Leader Ball and just so happened to be in the company of state Sen. Anthony Williams, former longtime state Rep. Mark Cohen, and other political heavyweights. You would have to be the most impressionable tourist if you can't detect that these guys weren't just there for the appetizers.
Which is why I chose not to attend both functions this year and decided to reflect on the year's travesties elsewhere. Philadelphia, and the state as a whole, cannot return to the same ol' messy political operations that got us here in the first place. Regardless of your political leanings, this year was highly damaging to the reputation of Pennsylvania Democrats. Google the term "Pennsylvania corruption" and you'll see pages of stories involving disgraced former attorney general Kathleen Kane, now-sentenced former Philadelphia congressman Chaka Fattah, and more.
How can anyone who identifies as a liberal even in the slightest sense of the word feel motivated to party under these circumstances? Answer: Individuals who probably didn't have a Plan B for resurrecting their political party from dire straits. I can't begin to count how many of my peers banked on a Clinton-McGinty-Shaprio statewide sweep as a way of potentially procuring a political come-up. All of the rubbing elbows and taking selfies with big-name politicians at huge rallies was supposed to be enough to get out the vote — it wasn't. And now with Josh Shapiro for attorney general as the only big win, every state progressive is running around frantic over the party's future.
For starters, it can't be what we've been doing. Democrats in Pennsylvania will never take back Harrisburg by being passive-aggressive and self-righteous during a Trump regime. Sure, the GOP is having its own identity crisis, but liberals aren't doing any better. It's time for progressive politicians to focus on solid policy-making and legitimate strategy, with less reliance on backroom brown-nosing. It's become very clear that none of the old-school political machine tricks work like they used to. It's finally time that Democrats on the local level go back to the drawing board and get smart about how to protect many of the rights and opportunities of minorities, women, and lower-income communities. Relinquishing the old establishment guard and keeping their noses out of scandals are some immediate ways to help revitalize the party.
But if nothing changes, we can expect to see even more dismal outcomes on the horizon — and then Democrats will have only themselves to blame for it.
Ernest Owens, the editor of Philadelphia magazine's G Philly channel, writes regularly for BET and other major publications. You can reach him at gphilly@phillymag.com and on Twitter @MrErnestOwens.
---
---