The Staging of the Pope Francis Stage
Behold: The Benjamin Franklin Pope Francis Parkway.
---
Okay, it looks like this Pope Francis thing is really happening. Last week we showed you renderings of the Pope stage. Now we have photographic proof that they're actually building the glorious contraption. In fact, the whole parkway is getting a complete makeover. Tom McGrath and HughE Dillon pounded the pavement to bring you images of the Parkway in flux.
---
HughE Dillon

Tom McGrath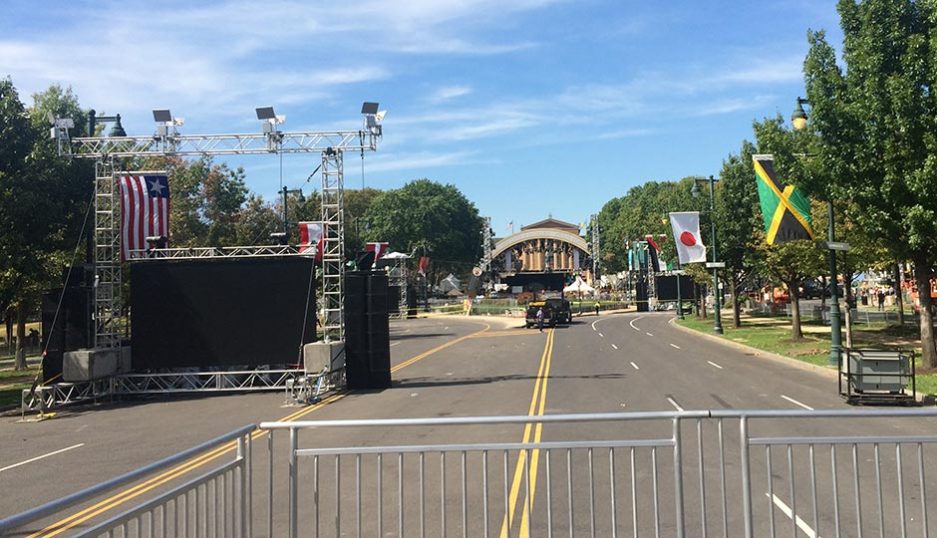 Tom McGrath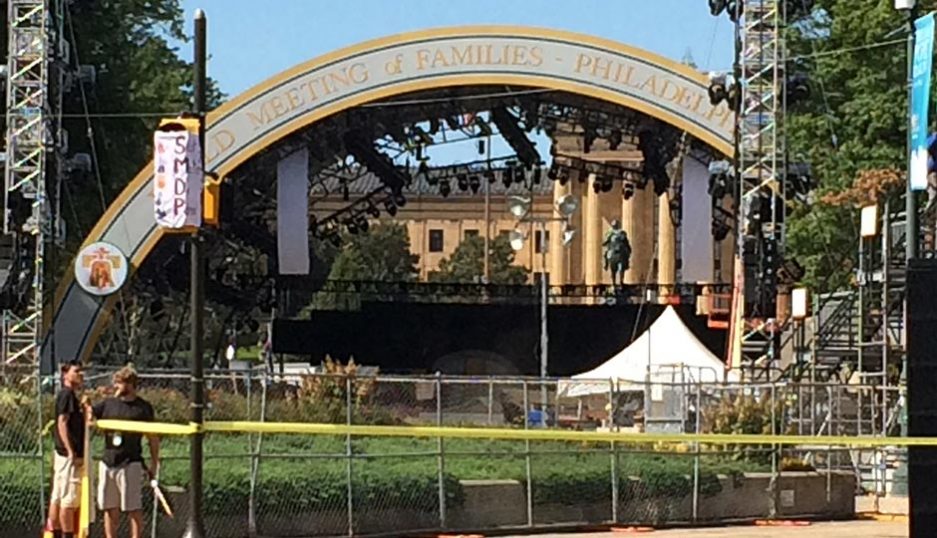 Tom McGrath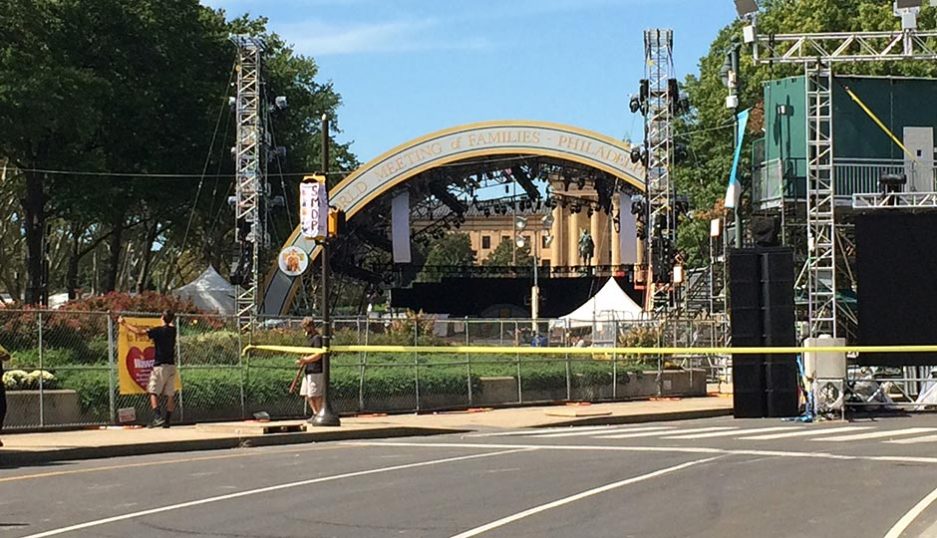 Tom McGrath

Tom McGrath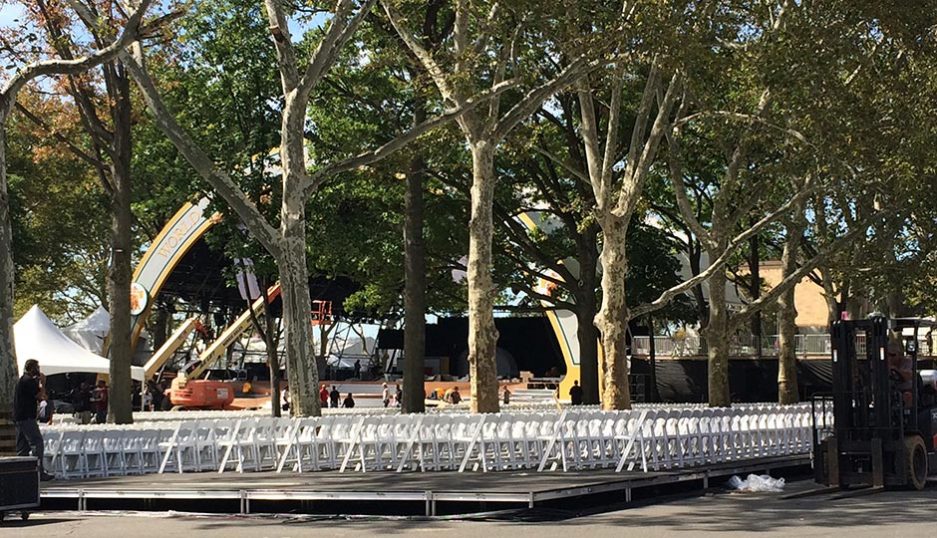 HughE Dillon

HughE Dillon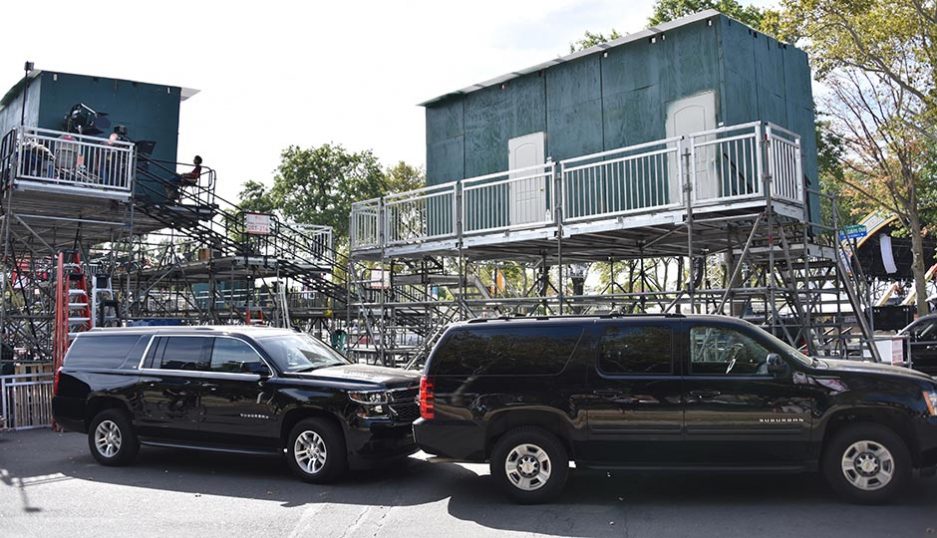 HughE Dillon

HughE Dillon
HughE Dillon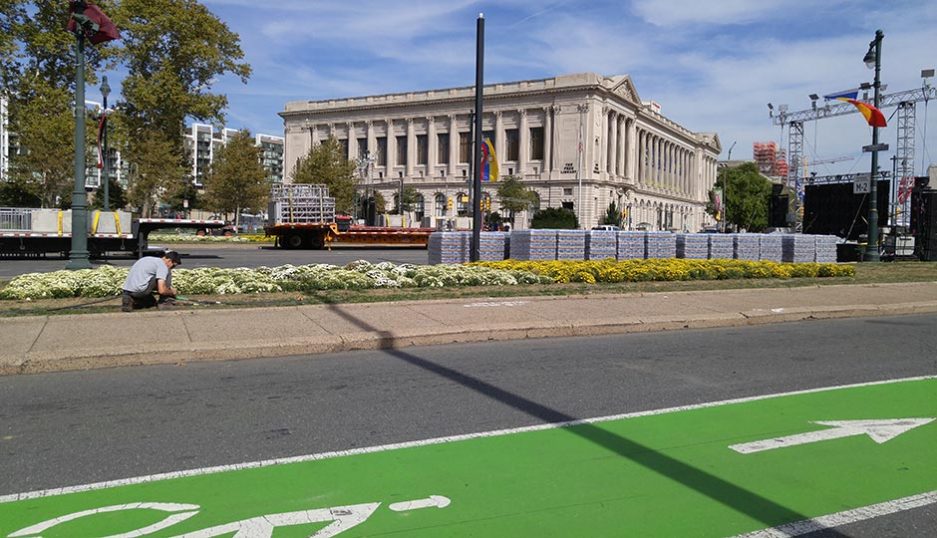 HughE Dillon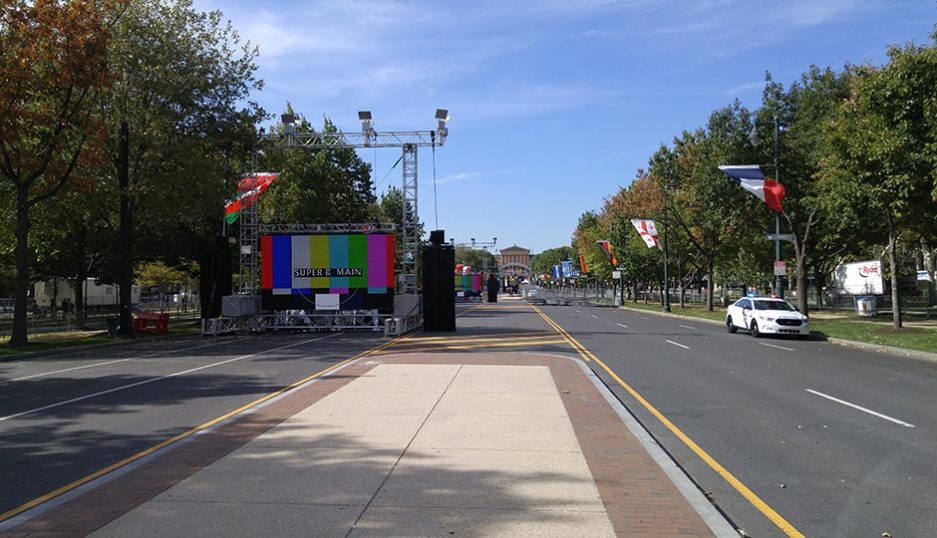 HughE Dillon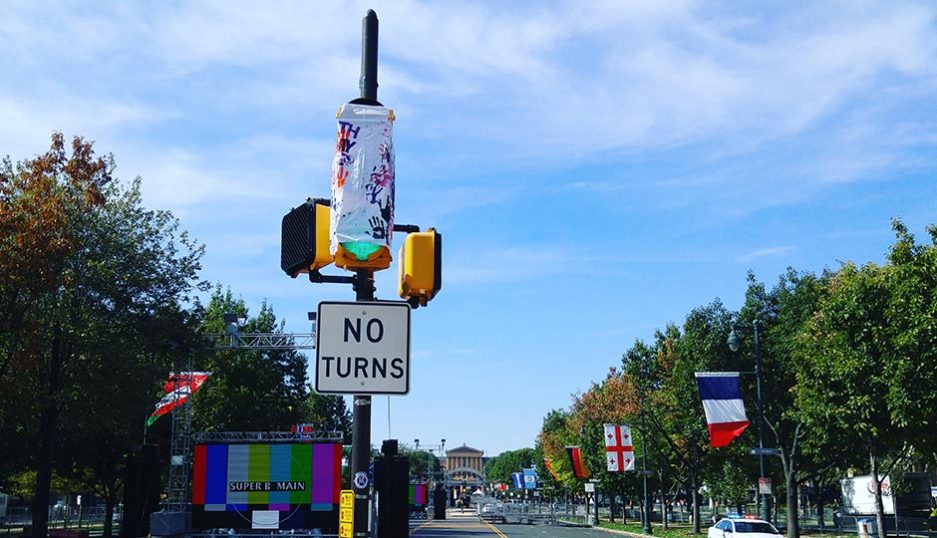 ---
---