UPDATE: Judge Faces Charges for Accepting Bracelet
Thomasine Tynes is first charged from infamous abandoned sting.
---
[Update 11:37 a.m.] District Attorney Seth Williams brought the $2,000 Tiffany bracelet with him to the press conference:
Philly DA Seth Williams announces bribery charge in aborted PA legislative sting case. Def. is ex city traffic court judge Thomasine Tynes.

— Charles Thompson (@ChasThompson1) October 23, 2014
Williams said the case against Tynes is "press and play" — prosecutors will just have to play the tapes of Tynes accepting the bracelet, recorded by investigators during the sting operation.
These are the only charges brought out of that investigation so far, but Williams said the investigation continues against Philly state representatives who were also caught on tape taking gifts from an undercover informant.
He added that any suggestions of racial profiling — offered by Attorney General Kathleen Kane as a reason for originally dropping the case — are a distraction.
Williams' official statement on the case:
The grand jury's findings:
The office also released three photos — one of Tynes, two of the bracelet:
---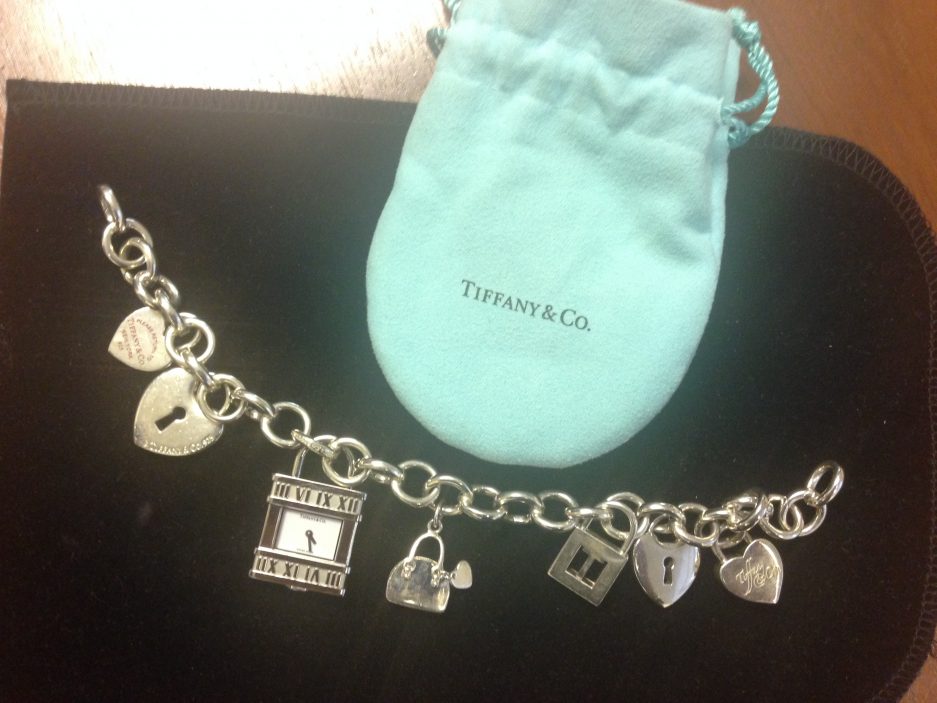 ---
[Original 10 a.m.] Thomasine Tynes, a retired Traffic Court judge, will face state corruption charges, Fox 29 reports.
The new charges this morning are a result of a grand jury investigation by the DA's office that started back in June after state attorney general Kathleen Kane declined to charge four state lawmakers and Tynes in a state grand jury investigation.

The charges are related (to a) $2,000 Tiffany bracelet.
District Attorney Seth Williams will hold a press conference at 11 a.m.
Tynes was already convicted earlier in July of a federal perjury charge in a broader case that helped bring about the end of the Traffic Court. She's awaiting sentencing on that conviction.
The Inquirer reported in March that Tynes received, in a separate investigation, the Tiffany bracelet from a Harrisburg lobbyist working undercover for the attorney general's office.
Tynes provided a series of evolving accounts of what she did with the bracelet. At first she said that about five months after accepting the bracelet, she mailed it back to him.

Later, through her lawyer, Louis R. Busico, Tynes said she had obtained cashier checks to pay back Ali but could not find his address. As for the bracelet, Busico said Tynes told him she had kept it but lost track of it. "I can't tell you where it is," he said.

On Thursday, Tynes told The Inquirer she recently found it in her safe deposit box. She said she would talk to her lawyer about what to do with it.
Tynes served on the court from 1998 to 2012.
---