Here's What's for Dinner at K'Far Cafe in Rittenhouse
Persian lamb shanks and Turkish stuffed eggplant, just steps away from Rittenhouse Square.
---
When K'Far first opened in July at 110 South 19th Street, Rittenhouse went nuts. Absolutely nuts. For pistachio sticky buns; for Jerusalem bagel sandwiches; for the Kubaneh toasts topped with tehina and date syrup. Huge lines, hours-long waits — all for a shot at Camille Cogswell's interpretation of an Israeli bakery and cafe in Rittenhouse, brought to life by Michael Solomonov and Steve Cook.
Worth it.
And now that they've found their footing, they're launching dinner service starting tonight. Which means a few things:
It's full service instead of counter service at dinnertime.
K'Far's all-day menu gets expanded at dinnertime.
You get to really dig into K'Far's low ABV cocktail and wine game (which is a bit more difficult to do during the day) at dinnertime.
So you'll have actual entrees after 5 p.m. (not just small plates), like roasted cauliflower with kashkaval cheese, Sabbath-style chicken casserole, Persian lamb shanks, and dry aged strip steak.
Find the full menu below and some food shots below, and then make your reservations immediately. There's no doubt Rittenhouse is about to go nuts again.
The food
The menu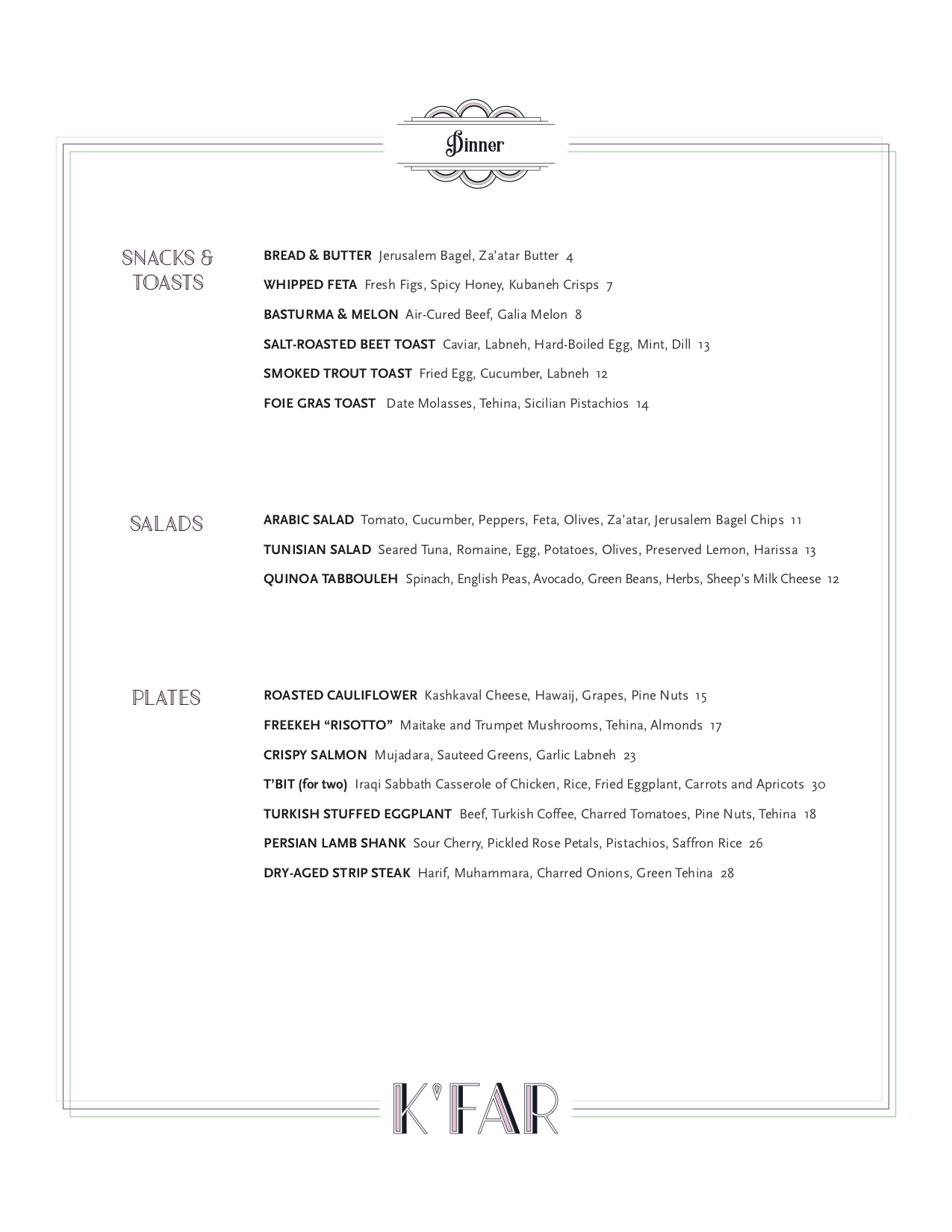 ---