News
Philly's Favorite Cambodian Restaurant, Khmer Kitchen, Has Closed
It lasted a little under six years at the corner of 6th and Morris Streets.
---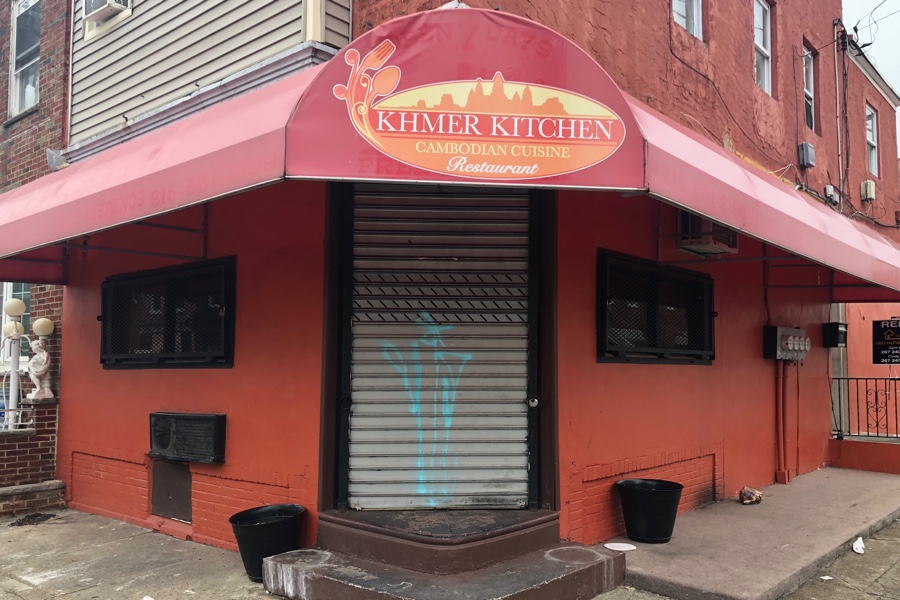 This one's a heartbreaker. Khmer Kitchen, the family-owned Cambodian BYOB at 6th and Morris Streets, has closed its doors for good. In addition to the restaurant being gutted, Google has it listed as permanently closed and repeated calls to the restaurant went unanswered.
Khmer Kitchen first opened in 2012, and for the last six years served as the largely Cambodian neighborhood's unofficial ambassador, drawing in heat-seeking diners from all over the city with its menu of fiery curries and chili-spiked salads. In 2013, the restaurant earned two bells from Inquirer critic Craig LaBan, and in 2015, it anchored another Inky story by Joy Manning about South Philly's growing Cambodia Town.
Lucky for us, in her story, Manning listed a slew of other restaurants in the 'hood that do a fantastic job representing Cambodian cuisine in Philadelphia so you don't have to live your life without prah-hok kahteeh forever.
---