News
Royal Boucherie Is About to Open in Old City. Here's Everything You Need to Know.
Peep the menu, and read up on Nick Elmi's new chef-driven bar opening next week.
---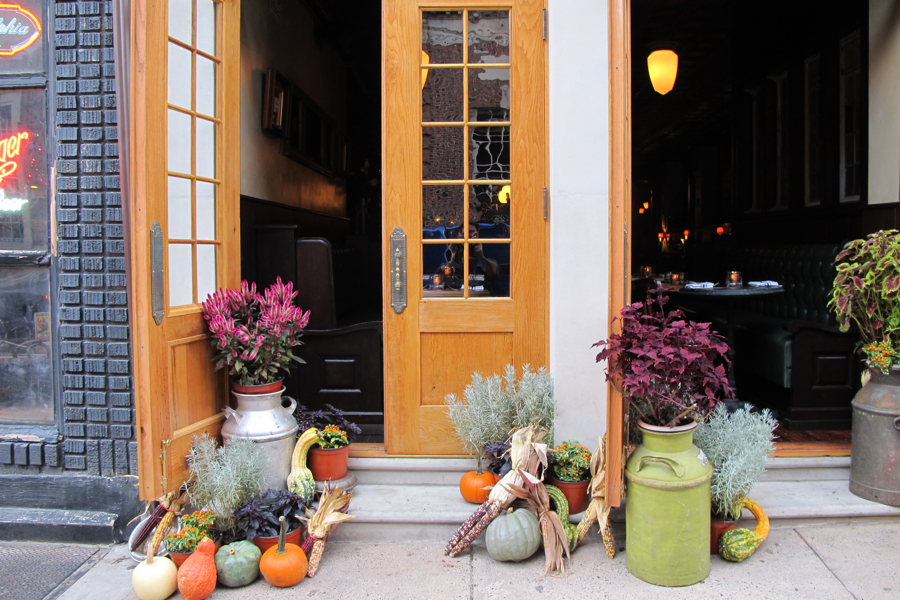 It's been a while since people were this excited about a restaurant opening in Old City — especially on 2nd Street.
Broadly speaking, the Two Street strip between Market and Chestnut Streets has stayed pretty stagnant the last couple of years, with Khyber Pass Pub and the O.G. Continental left to do most of the heavy lifting (at least when it comes to attracting a crowd that's serious about food and drink). But Nick Elmi's new bar concept (in partnership with bar-maestros Stephen Simons and David Frank), Royal Boucherie, could be a game-changer in Old City — something fresh to give the neighborhood some much-needed vitality.
And he'll do it with cured meats, a raw bar, a simple French menu, natural wine and classic cocktails.
Or, as they call it, "American brasserie fare." Nothing stuffy, nothing complicated — you can leave that to Elmi's other spots (Laurel and ITV) where he likes to show off his highbrow culinary skill set. No, Royal Boucherie is more like the lovechild of Laurel and Khyber Pass Pub: rowdy and moody, but hip and technically driven. Basically, it's the French version of Royal Sushi and Izakaya — a spot for serious chefs to have some serious fun.
Staring into his brand new dining room (a 150-seater!), Elmi says, "I had a vision for what this place would be, and [company head] Suzanne O'Brien gave it life." She and Marguerite Rodgers Interior Design transformed a long, bi-level shell of a space into a broody tavern — all dark brown and deep green, tufted leather and exposed brick, antiques and nautical knick-knacks tucked away into all of its nooks and crannies. Up front, it's very much a bar: two-tops, booths, and a deep bar; towards the back, it's a bit more sit-down with larger tables, a second, smaller raw bar, and a working fireplace for when it's that time of year. In the coming months, upstairs will be ready for private parties and, by next year, patio seating.
Bar manager Dominic Carullo (previously of Emmanuel) put together an all-classics cocktail menu, and general manager/sommelier Nancy Benussi went au naturale with small-production, organic, biodynamic wines — "fun stuff from Austria to South Africa."
As for the food, Elmi and his chef de cuisine, Steve Forte, went French-inspired American (read: classic French, but not too French — so you can go ahead and eat with your hands). Your plate of meat? No frills: Just buttery shaved Edwards ham on a plate, not even a garnish (because who needs a microgreen when you've got homemade ham on a plate?) Your champagne-braised escargot comes to your table still in its adorable, little sautée pan, with a big hunk of crusty, tangy sourdough (Machine Shop Boulangerie's) on the side.
Peep the teaser menu here. Remember, it's subject to change by opening day: Wednesday, November 8th.
Royal Boucherie [Official]
---
---