Food Truck Fest Kicks Off Spring at Taproom on 19th
---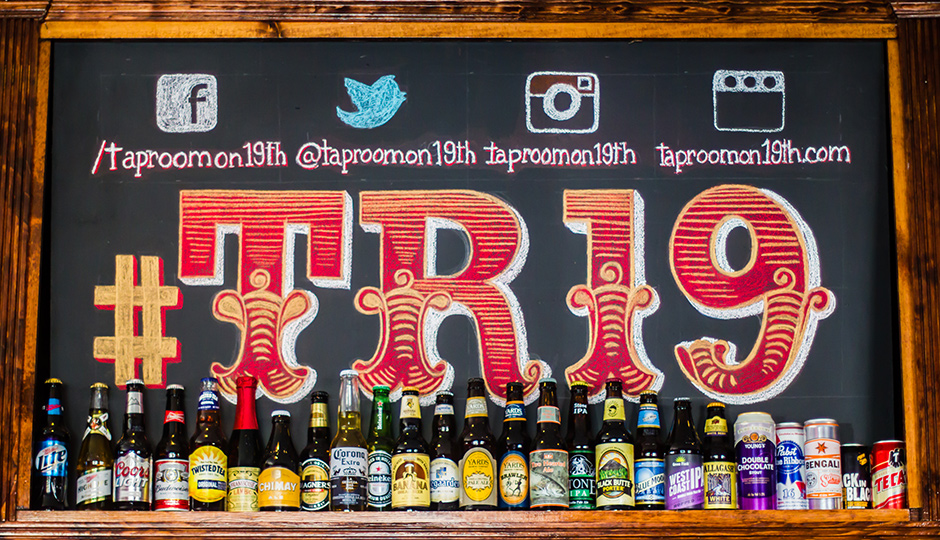 On Saturday, April 16th, Taproom on 19th and the Philly Mobile Food Association combine to celebrate spring with Tappin' The Trucks, Brews n' Bites Block Party. Five food trucks will head down to 19th and Ritner to sell food while Taproom on 19th pours $5 craft beers from local brewers.
The block party runs from noon and 7 p.m. with The Cow and the Curd, Oink and Moo BBQ, Foolish Waffles, Sweet Box, and Taproom's neighbor and hoagie fryer, T&N Homemade Kitchen providing the food.
Participating breweries are Forest & Main Brewing Company, Weyerbacher Brewing, Neshaminy Creek Brewing Company, Stone & Key Cellars and Yards Brewing Company. Local distiller Rowhouse Spirits will also be in attendance.
Taproom co-owner Michael Straus said "we wanted to welcome back outdoor dining and drinking season in a big way. We tapped some of our favorite food trucks and breweries for an afternoon of everything we love – great local beer and an amazing food experience."
Tappin' the Trucks Food Offerings
The Cow and The Curd
Wisconsin Battered Fried Cheese Curds $9
Signature Dipping Sauces: Sriracha Mayo, Chipotle Ranch, Smoky Ketchup $0.50 each
Sprecher Root Beer & Cream Soda $4
Foolish Waffles
Pork Belly Banh Mi Waffle (veggie/tofu option available) $9/$8 for veggie option
Fried Chicken and Waffle $10
Hot Italian Sausage with Peppers and Onions $9
Liege "Sugar" Waffles $5 plain/$6 with topping
T&N HomeMade Kitchen
Cubano Paesano $8
Better than Pete's Fries or Tots $7
Cheese Steaks or Buffalo Chicken Spring Rolls one for $3 or two for $5
Phried Hoagies – Italian hoagies dipped in Tempura batter and fried $5
"Inside-Outs"- Florida-style inside-out pizzas with pizza sauce and cheese $5
Oink and Moo BBQ
Brisket Sliders $9
Pulled Pork Sliders $9
Pulled Pork Tacos $8
Chipotle Chicken Tacos $8
Baby Back Ribs $12
Black Bean Quesadilla $6
Sweet Box
Bacon Maple Pancake $5
Funfetti Cake Batter Bars $5
Cookie Dough Brownies $5
Candied Bacon Rice Crispy Treats $5
Tappin' the Trucks Beer and Cocktail List
Weyerbacher Brewing – IPA #1, Line St Pilsner, Blasphemy
Neshaminy Creek Brewing Company – Hefeweizen, JAWN, Cranberry Wit
Stone & Key Cellars – Untamed, Cherry Pie, Orange Sangria
Yards Brewing Company – Philly Pale, Saison, Old Bartholomew
Forest & Main Brewing Company – TBD
Rowhouse Spirits Distillery – Cucumber Lime Gin Chiller cocktail
Taproom on 19th [Official]
---