News
PHOTOS: Still Courting Amazon, Philly Takes Over Seattle With New Ad Campaign
And here's how much Visit Philadelphia is spending on the flashy promotions.
---
Philadelphia may have submitted its bid for Amazon's HQ2 over a week ago, but that's hasn't stopped the city from shamelessly courting the e-commerce giant.
On Friday, Visit Philadelphia rolled out an extensive ad campaign that's basically swallowing up South Lake Union, Seattle — the home of Amazon's current headquarters. The ads, which showcase Philly's art, food, history, and overall quality of life, are in featured on 48 different transit placements, like on the city's trolleys and buses.
The total campaign is costing Visit Philadelphia $85,000 and will run through Thanksgiving weekend.
The organization says the campaign reinforces the message driven home in the city's bid for Amazon's second headquarters: that Philadelphia residents enjoy a high quality of life. Popular spots like Bok Bar, Talula's Garden and the Art Museum are featured in the bright ads.
"For more than 20 years now, we've been inviting people to uncover all of the city's great joys, and we're excited to bring this message to Seattle," said Visit Philadelphia CEO Meryl Levitz. "Our ads focus on Philadelphia's quality of life — one of the very best reasons to live, work and play here."
The prominent messaging doesn't feature the "Philly Delivers" phrase that city's Amazon HQ2 coalition developed. Instead, it uses the famed City of Brotherly Love nickname in messages like:
Philadelphia: City of Green Love (accompanied by a photo of the Schuylkill River Trail)
Philadelphia: City of Independent Love (photo of Independence Hall)
Philadelphia: City of Colorful Love (photo of the rainbow crosswalks at 13th and Locust Streets)
The ads, which will also run in the Denny Triangle neighborhood of Seattle, where Amazon's presence is also huge, correspond to a Visit Philadelphia social media campaign that will include the same messaging and images.
During the six weeks when Philadelphia put its proposal together, officials were wary of coming on too strong, in a way that would make the city look desperate or even naive. It's clear that by sticking to very real images of the city's diverse people and places, Visit Philadelphia toed the same line.
See for yourself: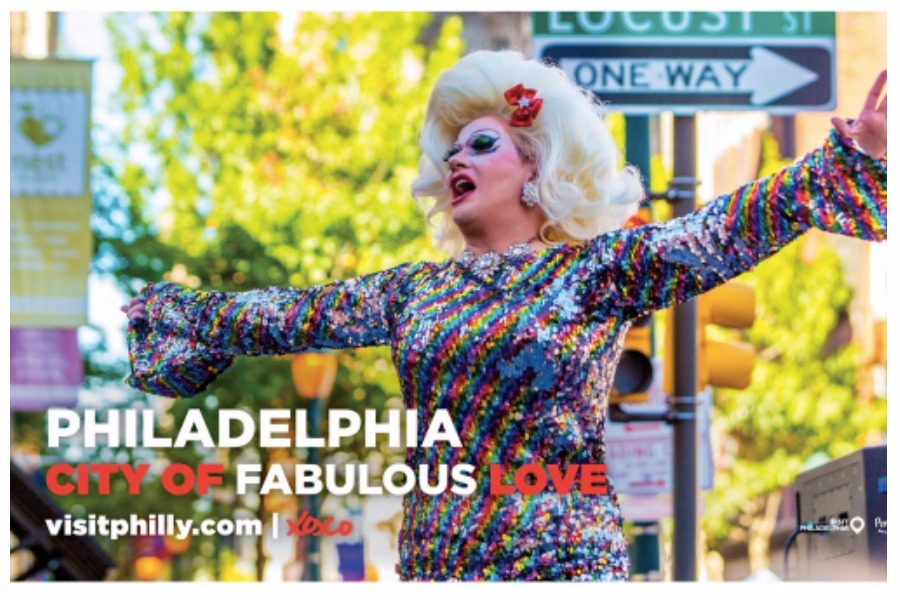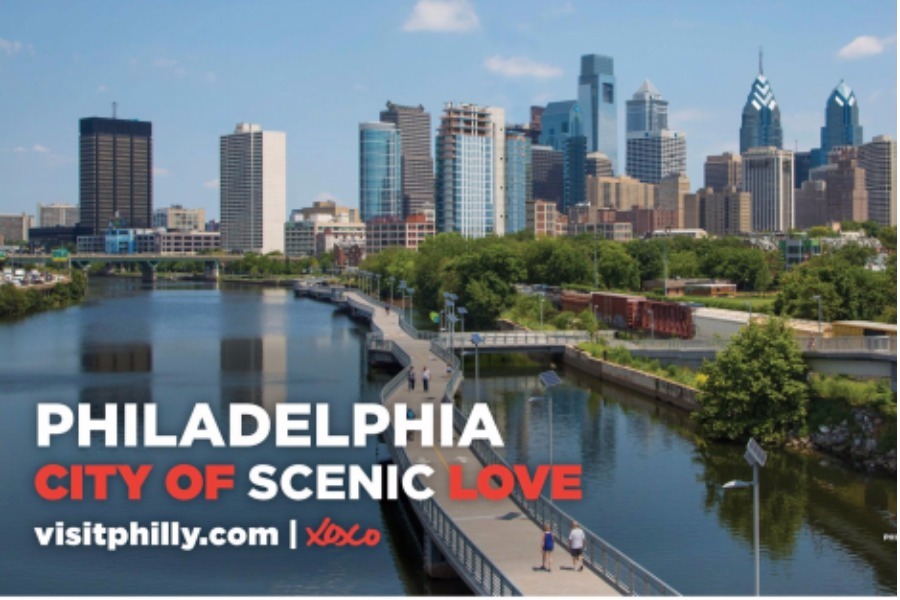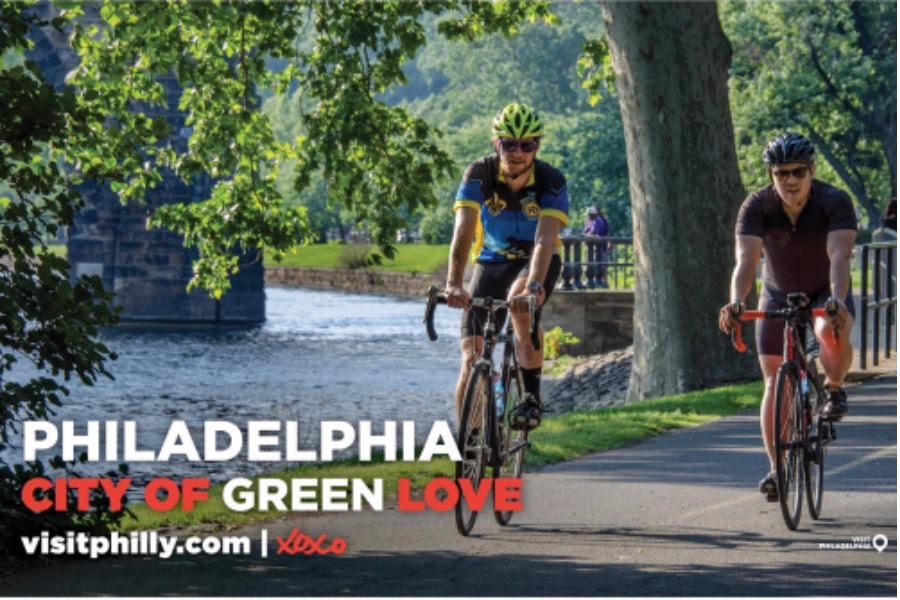 ---
---