We Hosted Our First-Ever "Be Well in the Burbs" Event with Triyo Fitness
See photos from our foray into fitness events for the Philly suburbs.
---
Our Be Well Philly fam met for a killer workout last month — in KOP! In February, we launched our new series Be Well in the Burbs, which kicked off with a fun workout with the guys of Triyo Fitness at Workhorse Brewing Company in King of Prussia. Basically, it was night complete with a fun — and extremely sweaty — workout in an awesome space, punctuated by some delicious light beer (Have you tried their new "Pure" beer yet? It's incredibly light and crisp, and its inspired by sake. YUM.)
Read on to find out more about what went down that night, all sponsored by Independence Blue Cross, and check out all the fabulous photos, shot by photographer Theresa Regan.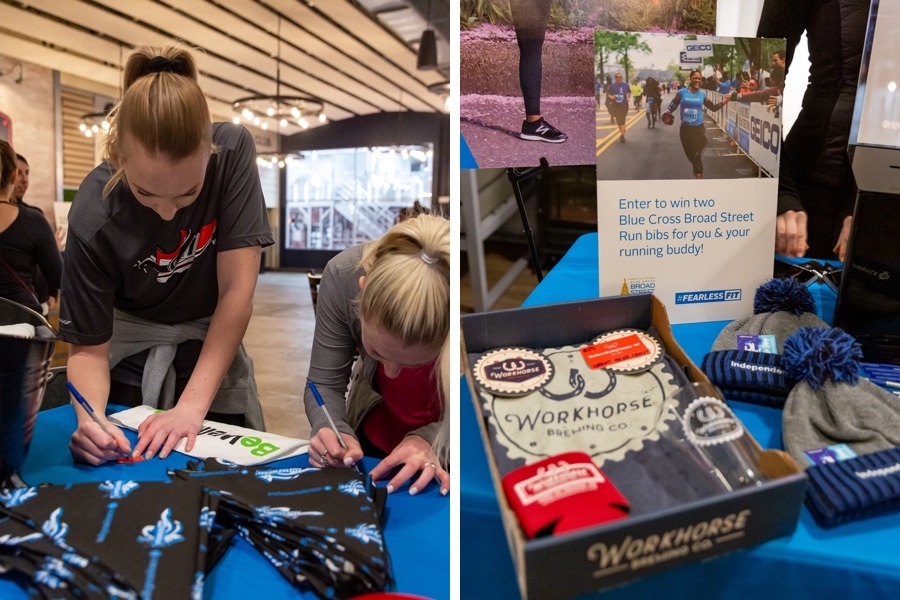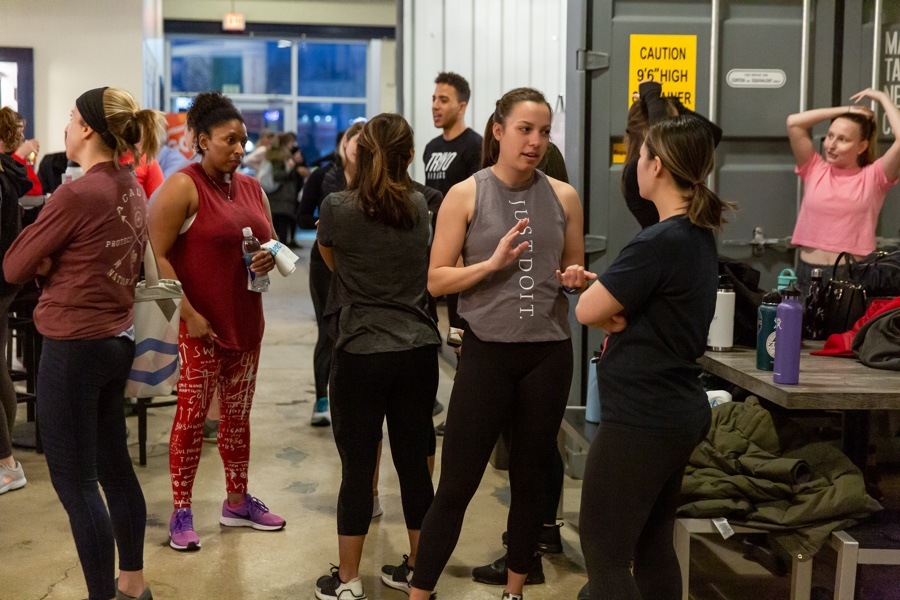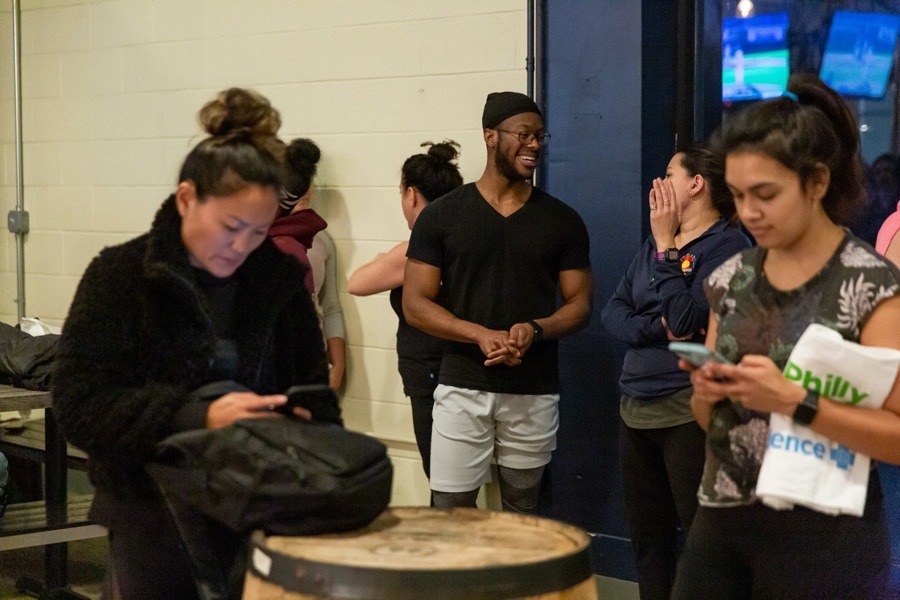 Once we all got settled and checked in, guests entered to win prizes from Independence Blue cross, including a race bib for the Broad Street Run! Then our HIIT workout with Triyo Fitness began.
Malik, Ahmad, and Khalil Jones (who happen to be identical triplet fitness trainers!) guided us through three stations of workouts using body weight exercises, resistance bands, and lots of burpees. We didn't know you could work out that hard in a brewery, but it turns out you definitely can.
(In case you're not familiar, BWP Underground is our monthly, super-secret pop-up workout series, and Be Well in the Burbs is our latest series of events outside the city. You have to be on our email list to get the event alerts, so sign up here to get in on the action!)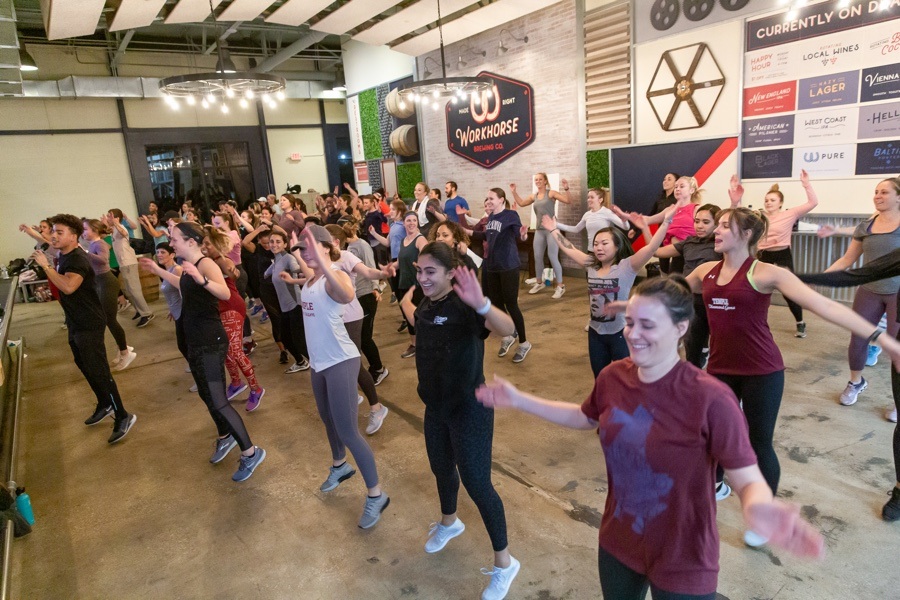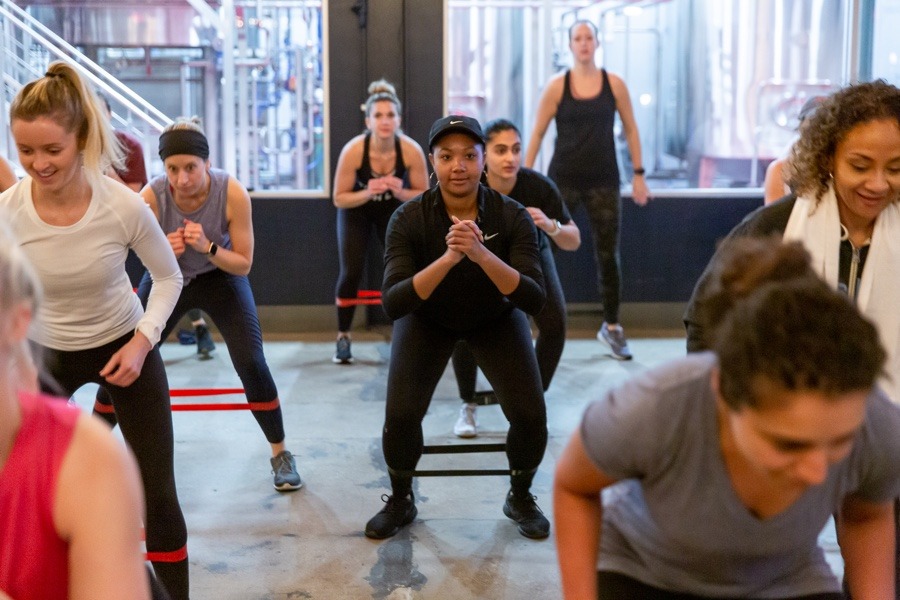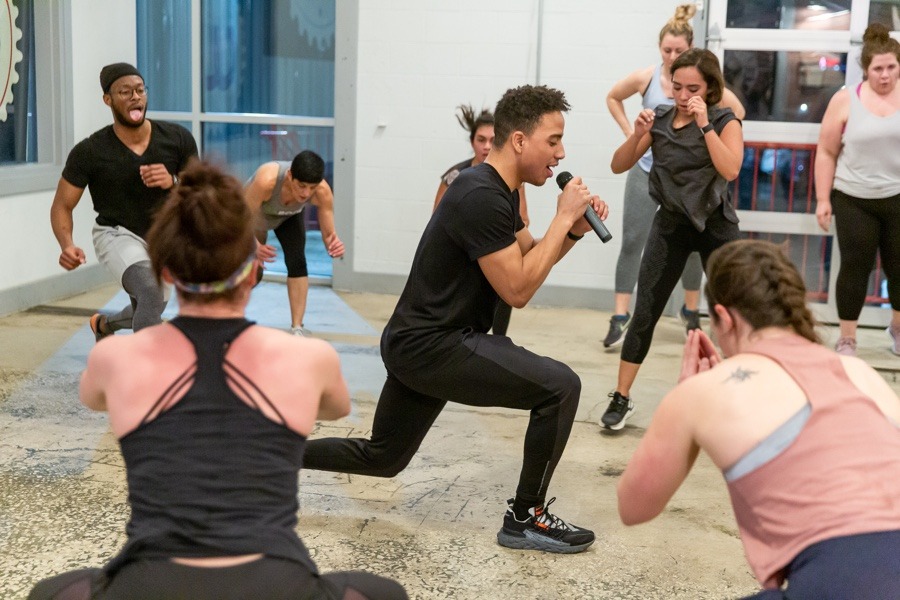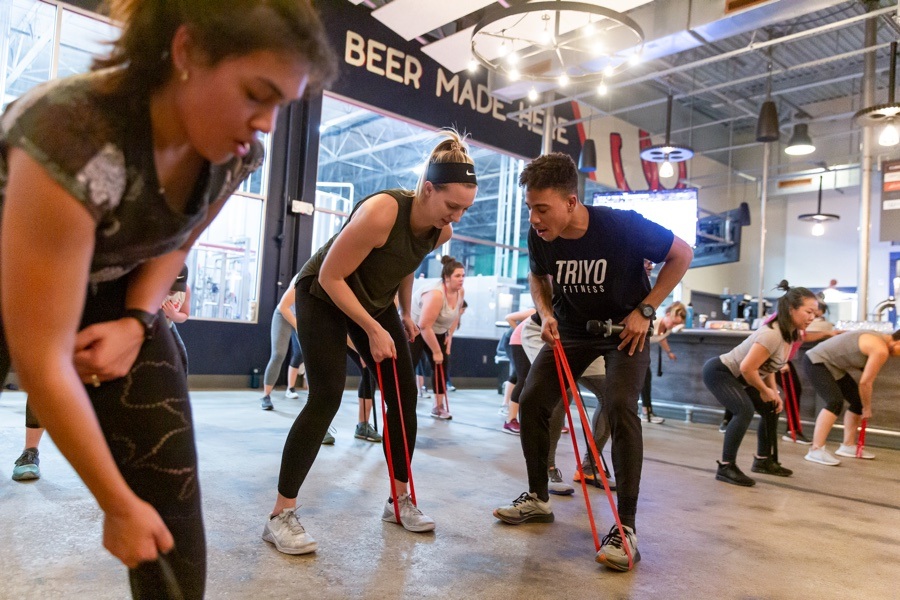 After our sweat sesh, we cleaned up with our Independence Blue Cross sweat towel swag, then cooled down with a complimentary beer from our pals at Workhorse, plus some healthy snacks like hummus, veggies, and pita.
We all chatted as we sipped our brews and ate our veggies, and made some new friends there, too. It was the perfect end to a high-intensity night — before going home to catch some Z's. (Believe me, we slept like babies after all the push-ups!)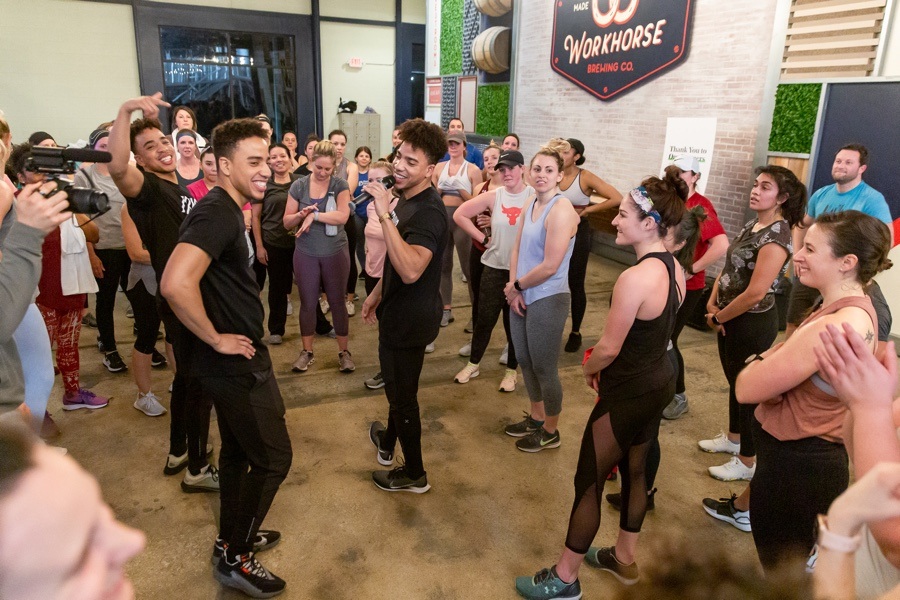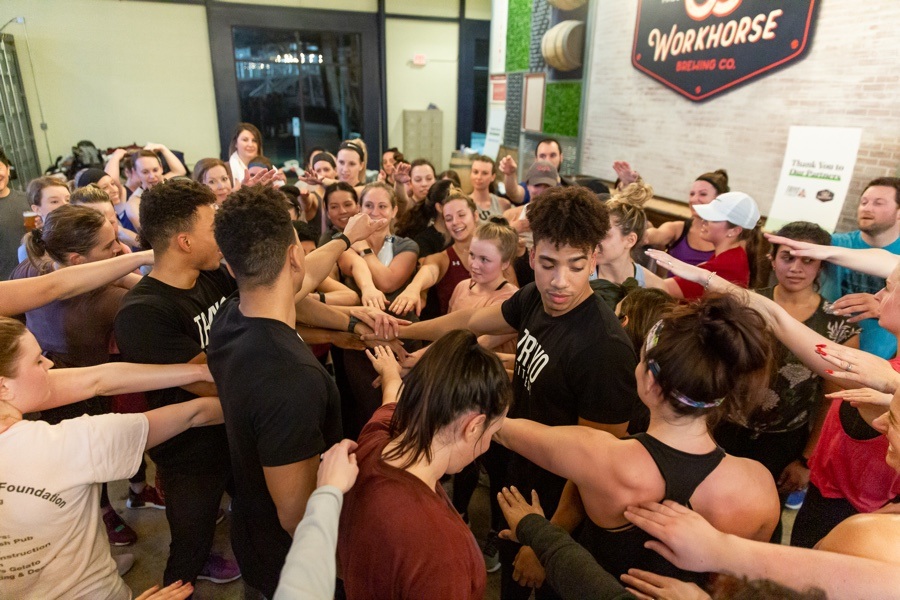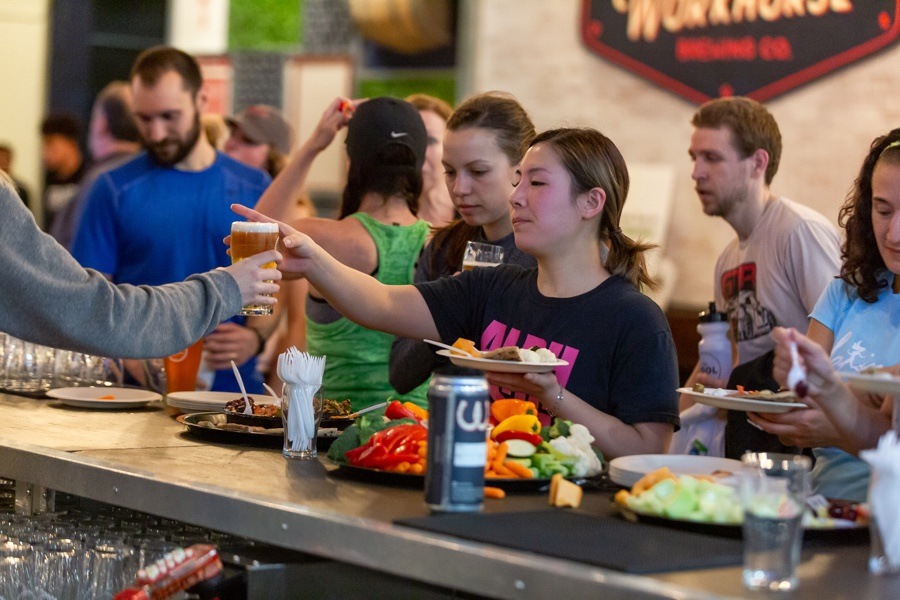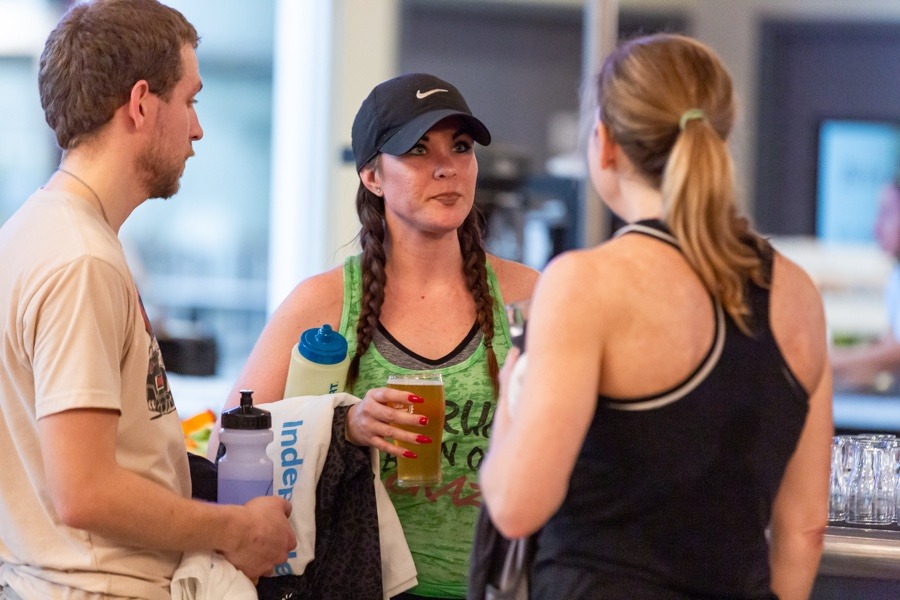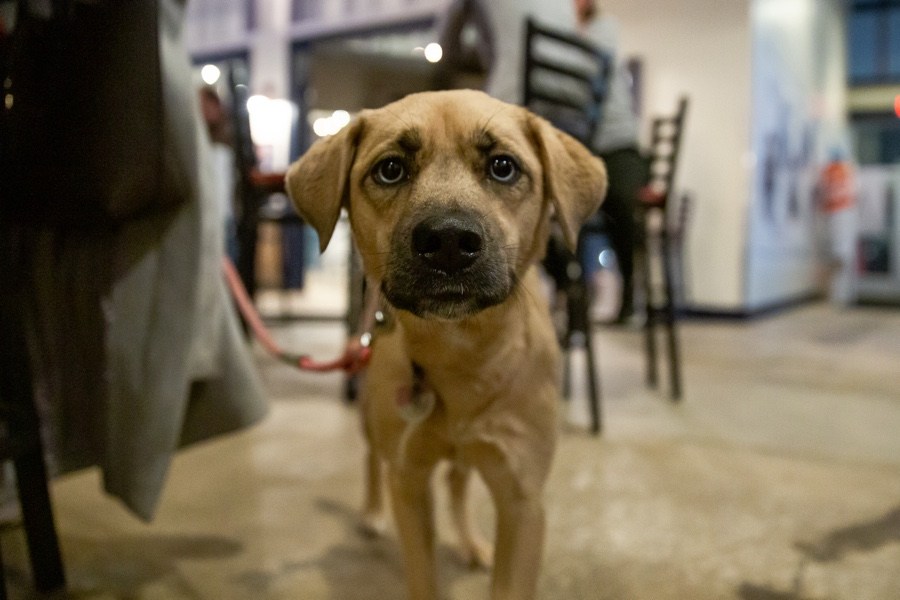 Oh, and don't worry — we'll be back in the suburbs soon. You can save the date for our next Be Well in the Burbs, which is Wednesday, May 20th at 6 p.m. We'll also have plenty more Underground events coming up — and we'd love to see your face there too!
Want in on the next event? Sign up to find out about them here!
Let's get social! Join Be Well Philly at:
FACEBOOK | INSTAGRAM | NEWSLETTER | TWITTER
---
---