PHOTOS: Be Well Philly Underground Holiday Shopping Party
A little rain couldn't stop us from shopping — and drinking kombucha cocktails, of course.
---
We have to say: Yesterday's weather was miserable. Rainy. Cold. Windy. Yesterday's weather was the kind of weather where you walk outside and literally feel like life is slapping you across the face. So we have to give a GIANT round of applause to everyone who braved that slaps-you-across-the-face rain to make it to our Be Well Philly Underground Holiday Shopping Party. You can't see us, but we are giving you all of the virtual hugs right now.
Last night's Underground Holiday Party was really more of a holiday shopping crawl around Rittenhouse: It kicked off at Philadelphia Runner's Center City store where shoppers picked up their shopping bags (and a gingerbread kombucha cocktail from Inspired Brews. Let it be known: If you are not spiking your kombucha on the regular, you really should be.) and got to reach into a grab bag for discounts to be used on their purchase at Philadelphia Runner. Then, it was to CorePower Yoga for 20 percent off apparel in their boutique, Lululemon Walnut Street for surprise gift cards (insert instant FOMO for everyone who decided to stay in the dry indoors) and Sip-N-Glo juice, the Verizon store for holiday treats and hot chocolate, and the last stop of the night was &pizza for a sweet BOGO deal on pizza.
It was a great night, albeit a rainy one. We want to give a big thank you to all the shops that helped us ring in the holiday season, and of course a big thank you to our Undergrounders for braving the elements! Hope you bought yourselves a gift (or six). Until next year! (When, hopefully, the weather gods bless us with some sunshine. Hear that, weather gods?)
Psst: If you aren't signed up for Be Well Philly Underground, you can do that here to make sure you don't miss out on our next secret pop-up fitness event.
All photos by Susan Nam.
---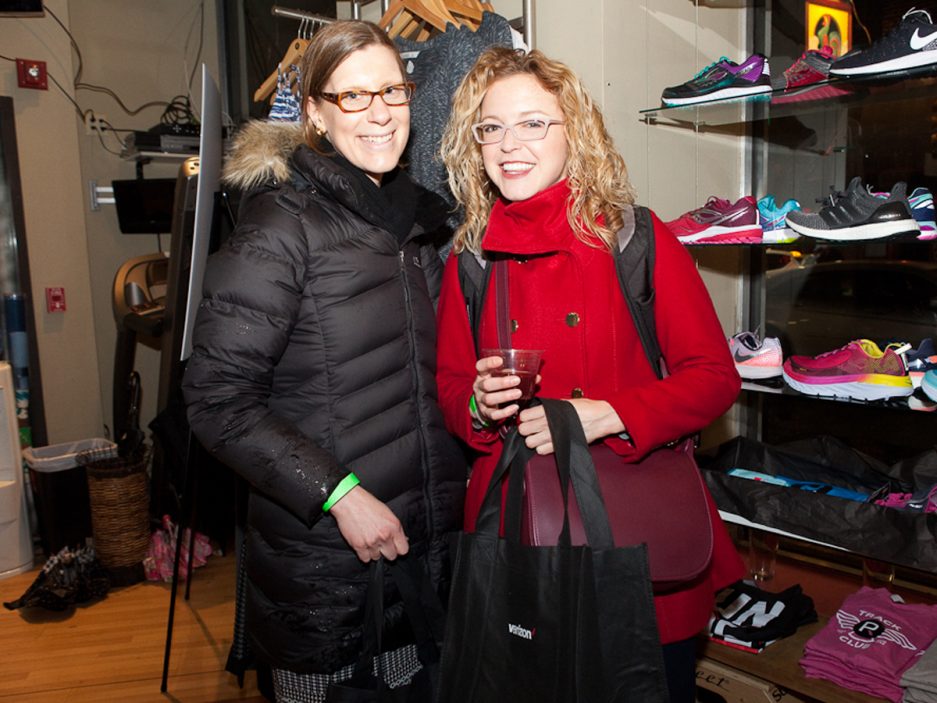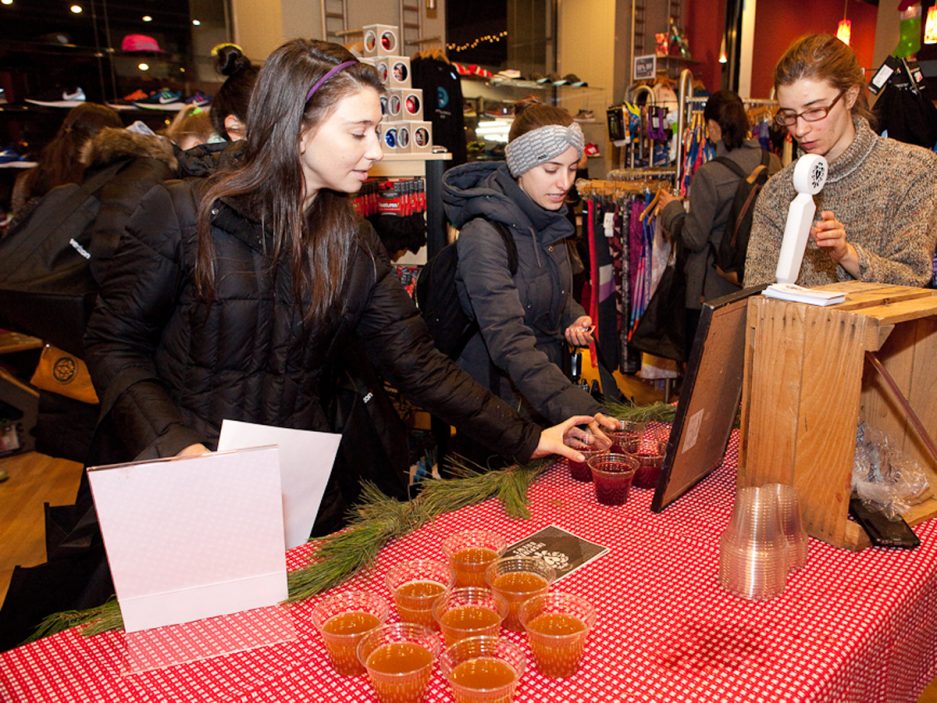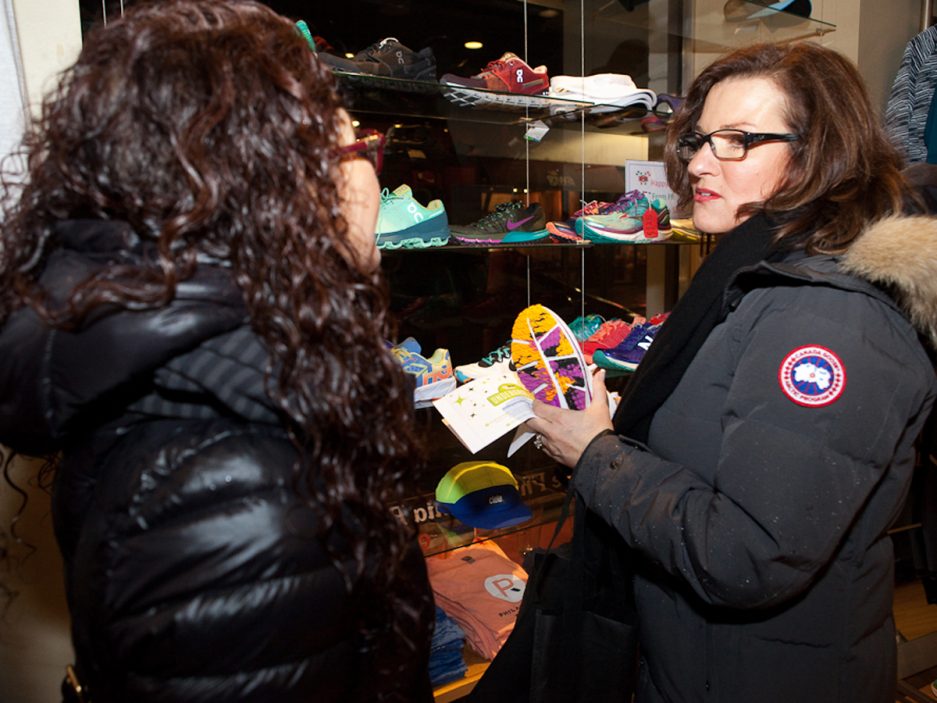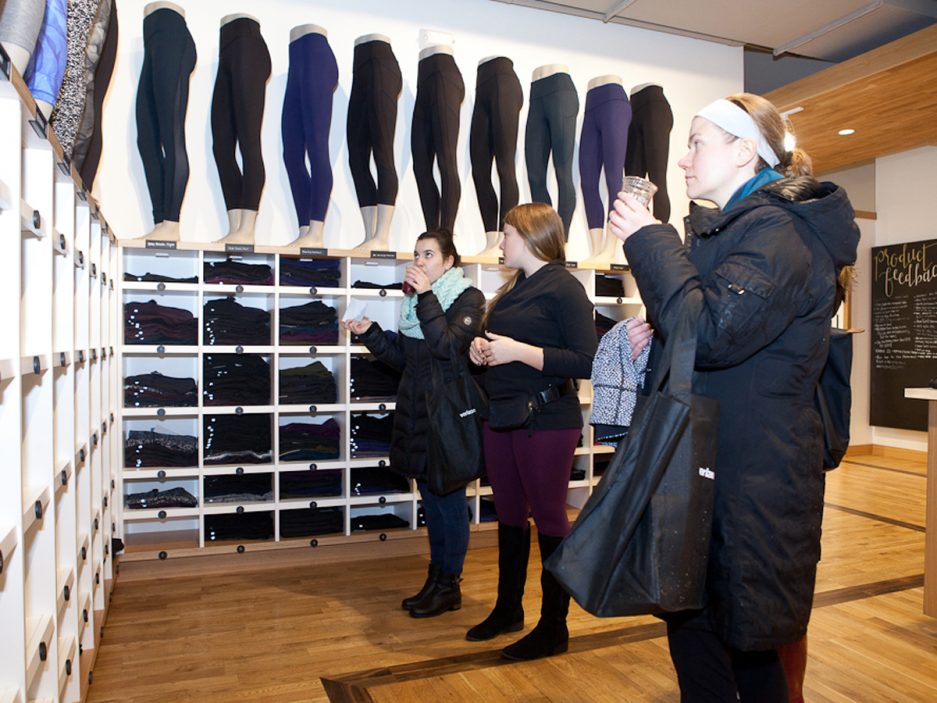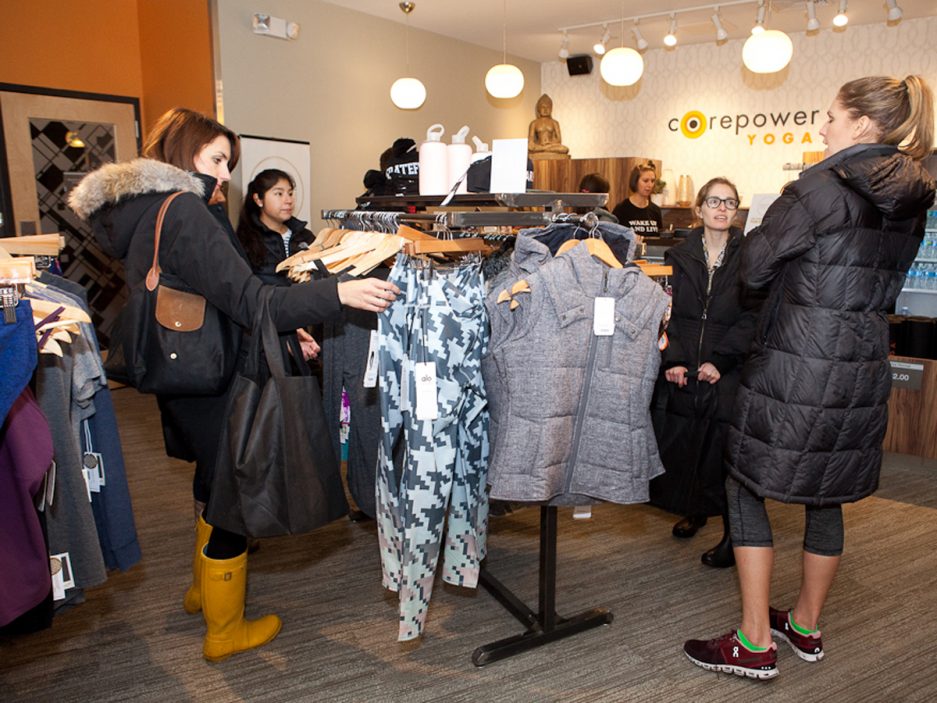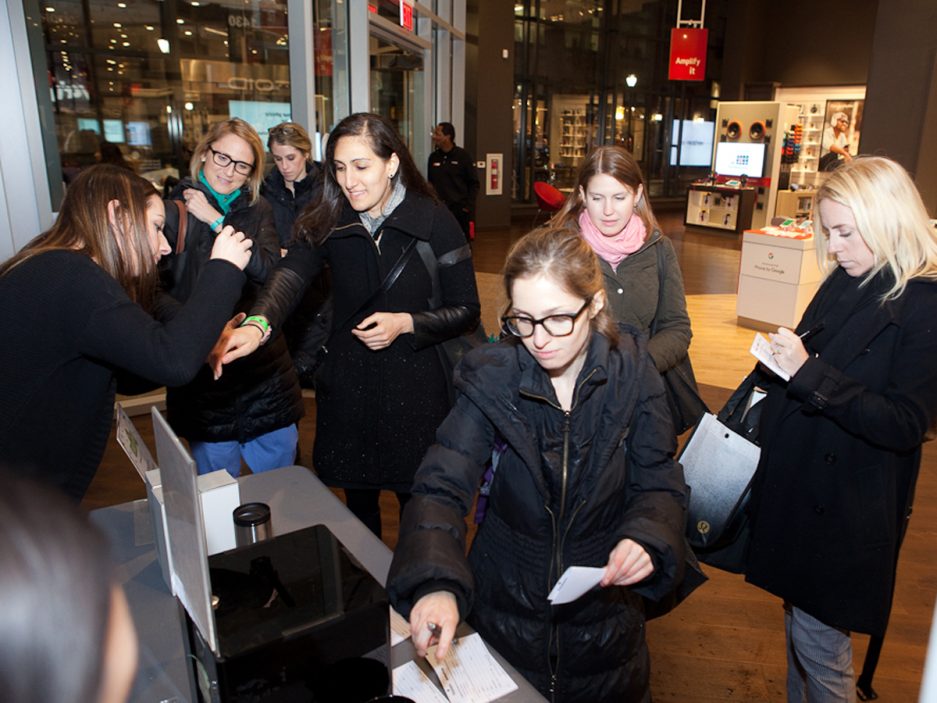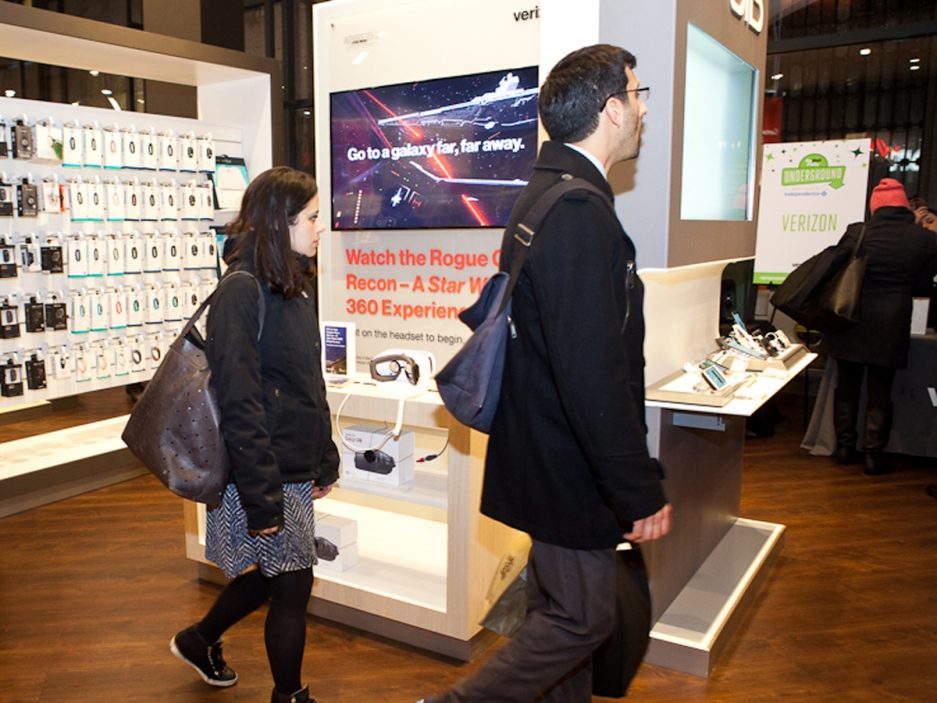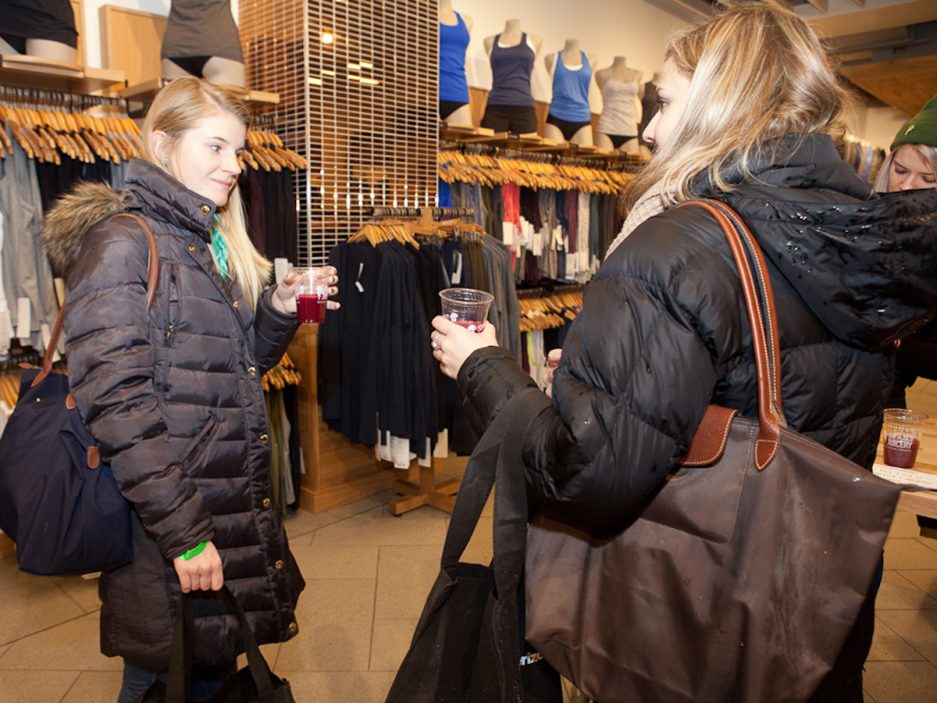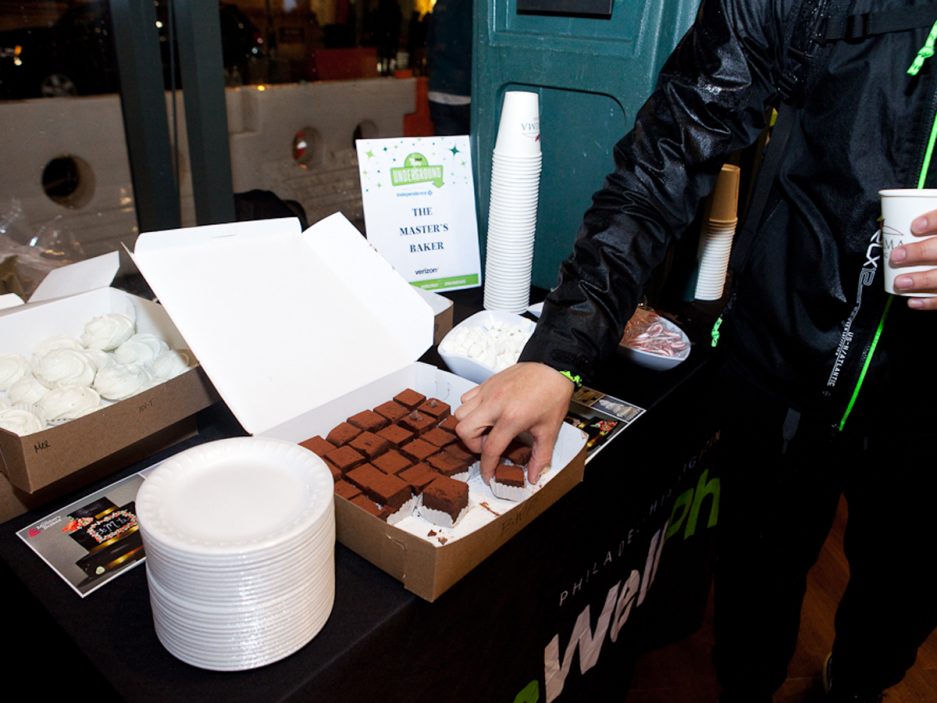 ---
Like what you're reading? Stay in touch with Be Well Philly—here's how:
---