Drexel Students Launch New Ecofriendly Yogawear Line
---
Drexel University seniors Ashley Revay and Erin Moffit are banking on bottles for their new startup Chakra Fitwear. The concept: to create a line of stylish, ecofriendly yoga and fitness clothes made from recycled plastic bottles.
The duo launched a Kickstarter campaign late last week to generate $80,000 to cover manufacturing costs for its line of bottle-made athletic pants and leggings. The end result will be a collection of six pants that feature bright Hindu-inspired prints intended for yoga, Spin and other athletic pursuits. The pants will be priced between $55 and $65, well below Lululemon's price tags in an appeal to college-student budgets.
If you're wondering how a plastic bottle can be made into yoga pants in the first place, here's the process, as outlined on the Kickstarter page:
Step 1: Plastic PET containers are picked up at community recycling centers, then sorted by type and color.
Step 2: They are then stripped of their labels and caps, washed and crushed, then chopped into flakes.
Step 3: The flakes undergo a melting process and are made into consistently shaped pellets.
Step 4: The pellets are then melted again and extruded to make fiber. The fiber is crimped, cut, drawn and stretched, then baled.
Step 5: The baled fiber can be processed into fabric for a variety of textile uses.
So far, the company has 68 backers and over $4,000. Check out the designs below, and scope out their Kickstarter page here.
---
Chakra Fitwear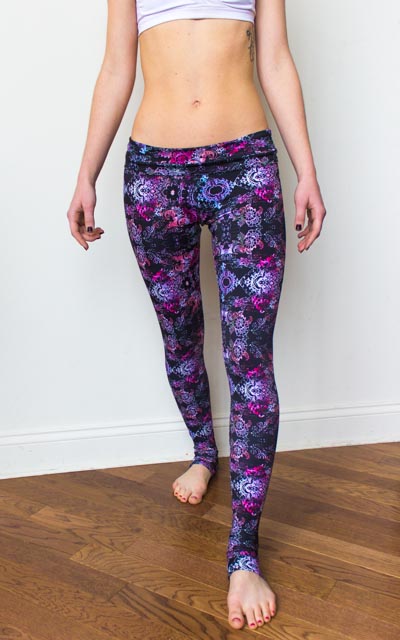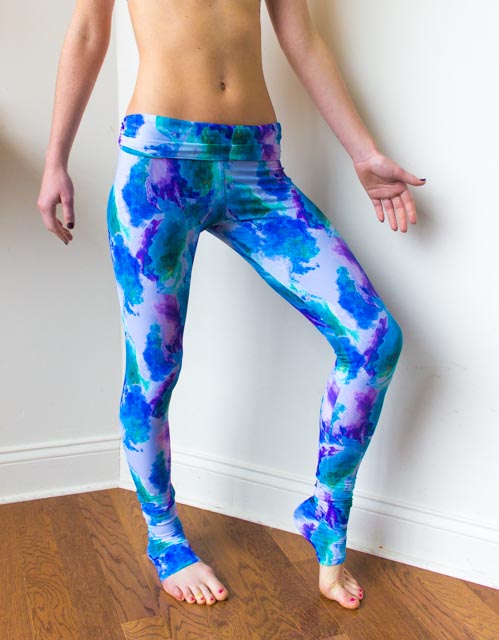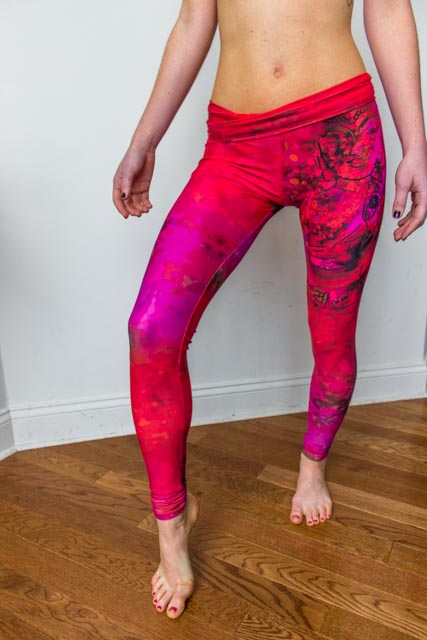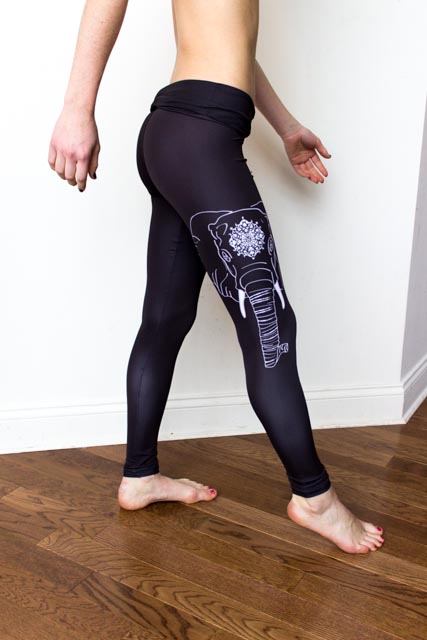 ---
Like what you're reading? Stay in touch with Be Well Philly—here's how:
---