Is Kamut Wheat the Next Quinoa?
---
Maybe it's just me, but all of a sudden I've seen Kamut wheat popping up all over the place—as a toss-in at my favorite salad spot, at farmers' markets, on food blogs everywhere. I've even heard people tout it as—gasp—the next quinoa. But I had no idea what the heck this mystery grain is, and I'm willing to bet I'm not the only one.
Turns out, Kamut wheat is a modern brand of the ancient khorosan wheat. (It's pronounced kah-MOOT, I found out, after pronouncing it wrong for the past two weeks.) It's organically grown, high in protein, and high in minerals like selenium and zinc. The most common form are Kamut berries, which look like wheat berries or farro, just bigger.
And as for those who praise it as the new quinoa? Well, they might be on the right track. Kamut definitely doesn't have the same taste or texture as quinoa, but it has the same kind of blank-slate appeal. According to the USDA's nutrient database, it has four more grams of protein per uncooked cup, nine more grams of fiber, and six fewer grams of fat than quinoa, for almost exactly the same number of calories. The catch? Kamut has fewer vitamins and minerals, has 14 grams of sugar, and it isn't gluten-free. So it's kind of a toss-up.
"But what does it taste like?" I know, it was my biggest question, too. So I got it tossed on a salad last week, and it's a little strange, but pretty delicious. It's definitely chewier than farro, and it has a buttery flavor that's a little sweet.
And in case you wanted to try some out for yourself, we scoped out a few places in Philly that carry the berries: Weaver's Way Mt. Airy, MOM's in Bryn Mawr, and Whole Foods Callowhill and South Street. And if you're looking for ideas on what to make with it, check out the recipes below. Happy cooking, friends!
---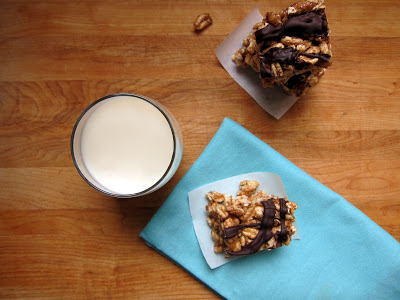 ---
Like what you're reading? Stay in touch with Be Well Philly—here's how:
---