PHOTOS: World Meeting of Families Kicks Off at Convention Center
---
The World Meeting of Families got official kickoff treatment this afternoon at the Pennsylvania Convention Center with remarks from Mayor Nutter, Archdiocese of Philadelphia Charles J. Chaput and WMOF Executive Director Donna Crilley Farrell, among others.
The ceremony drew folks from more than 100 countries, many showing up waving and even wearing flags from their respective homelands. There was a choral performance and a presentation of at least two gifts that will be given to WMOF guest of honor Pope Francis, who is scheduled to arrive in town Saturday morning. Mural Arts also showed up with a paint-by-numbers mural that is hoping for a Guinness Book of World Records nod for "Most Contributions to a Painting by Numbers."
Get visuals of all that and more in this photo gallery of shots courtesy of HughE Dillon, who showed up to the office today proudly waving his pope credentials badge. That means expect a lot more pope pics in the days to come.
---
HughE Dillon
HughE Dillon
HughE Dillon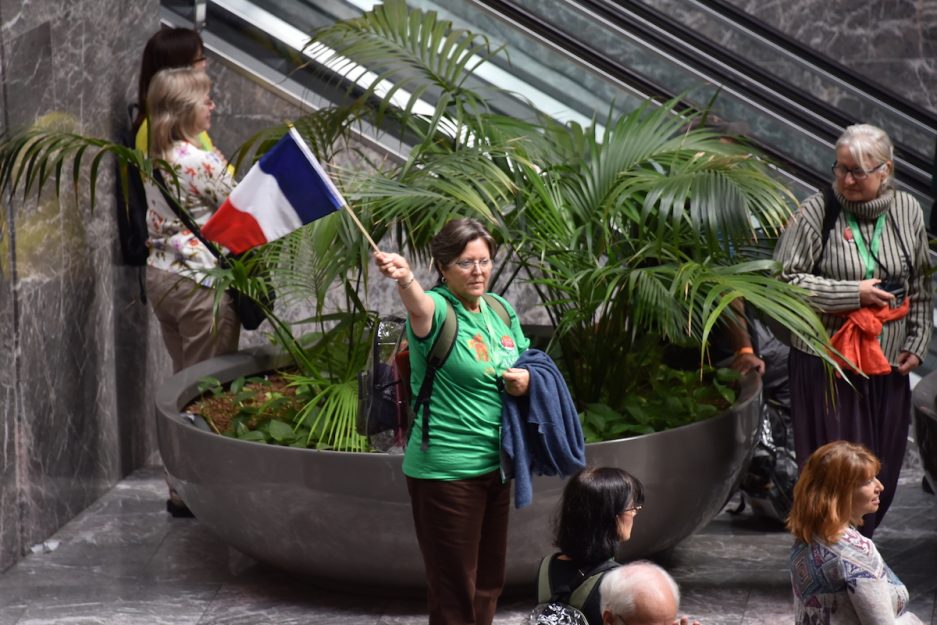 HughE Dillon

HughE Dillon

HughE Dillon

HughE Dillon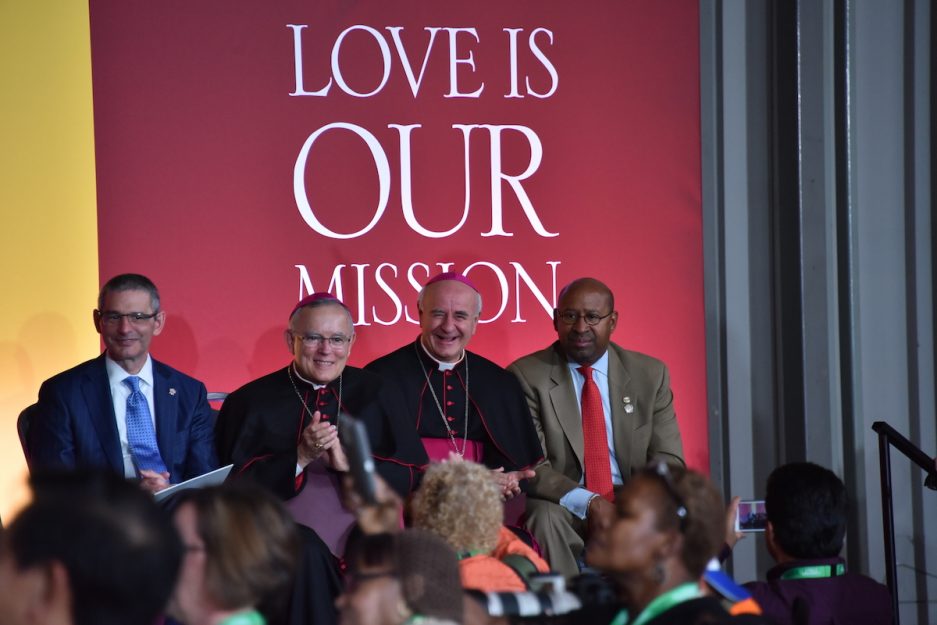 HughE Dillon
HughE Dillon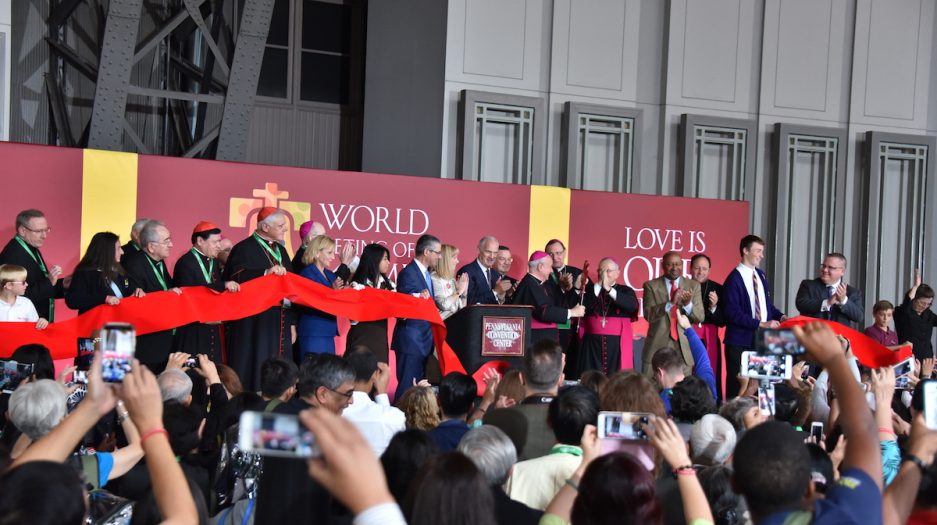 HughE Dillon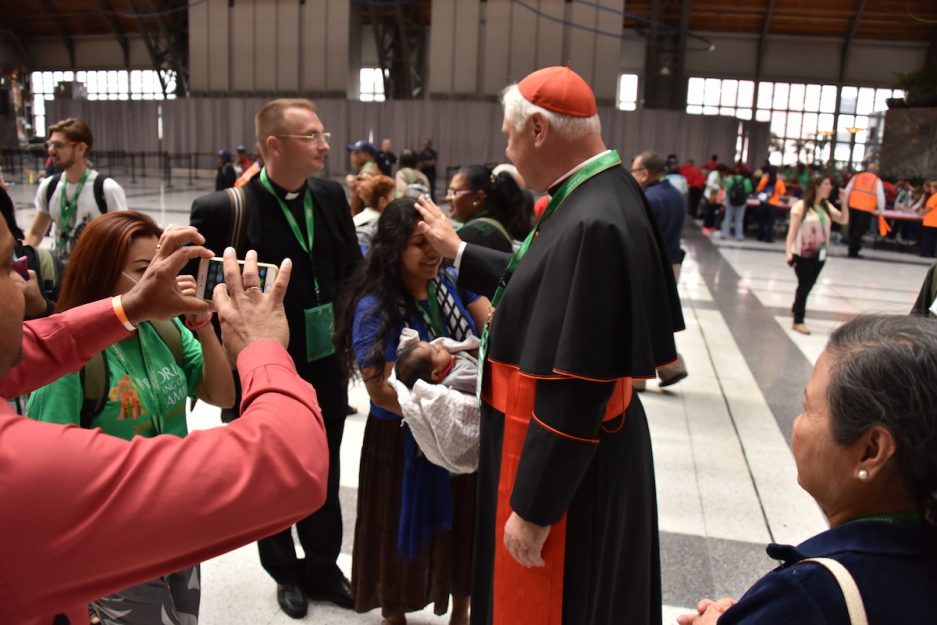 HughE Dillon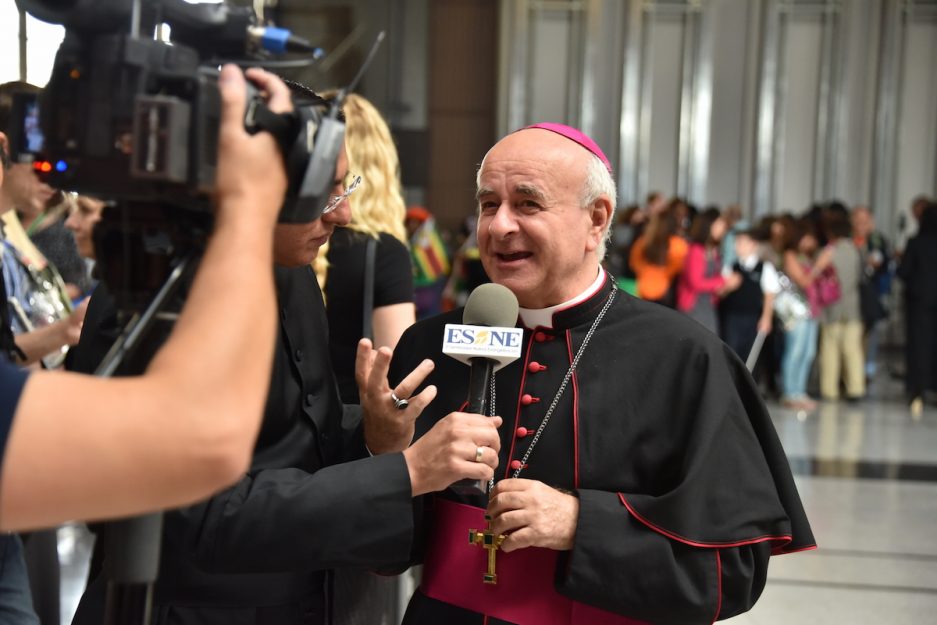 HughE Dillon
HughE Dillon

HughE Dillon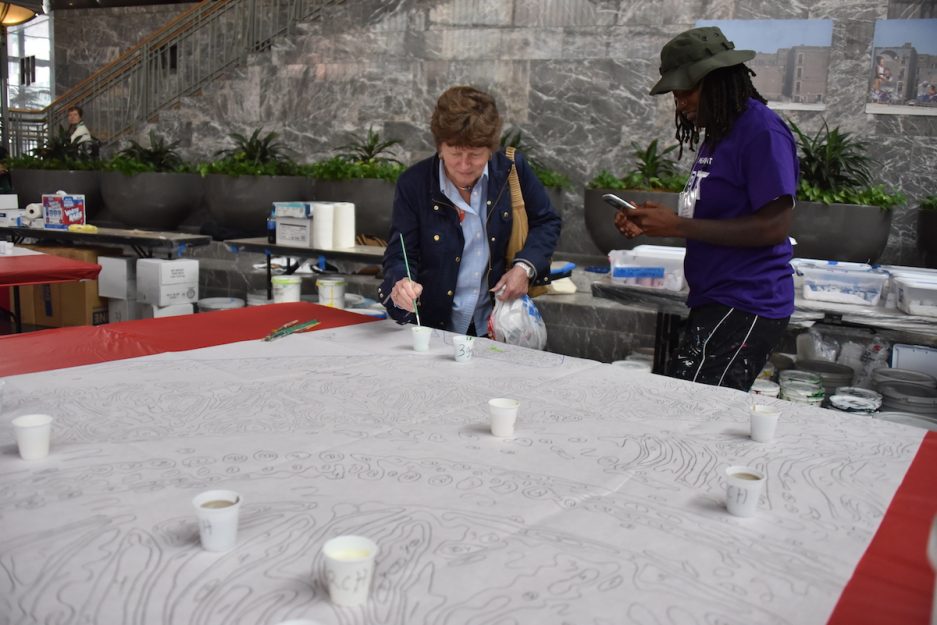 HughE Dillon

---
---