DreamWorks Brings Shrek-Themed Santa Experience to Cherry Hill Mall
Cherry Hill is one of only eight malls in the nation to get the attraction.
---
Finally…your kids might stop singing "Do You Want To Build a Snowman" and replace it with "Do You Want To Visit Shrek."
That's what the folks at Cherry Hill Mall hope will happen as they get ready to reveal a one-of-a-kind holiday experience titled Adventure To Santa. DreamWorks, the animation team behind Shrek, is launching the interactive multimedia attraction that will open this Black Friday at the South Jersey mall, making it one of only eight shopping centers in the entire country that offer the experience. Unlike the traditional Santa visit, this one incorporates music, video, and everyone's favorite characters from the Shrek enterprise, including Fiona, Donkey, and the title character himself.
And this isn't some dinky display next to a department store: the Disney World-like experience required six tractor trailers to haul
in the materials for the magical village (we snapped a quick shot of the structure in-progress last week). It's 2,000 square feet of interactive Santa fun.
"Aligning with an innovator of DreamWorks Animation's caliber has allowed us to bring this incredibly unique experience to the Philadelphia area," said PREIT CEO Joseph F. Coradino. "Adventure to Santa is a perfect example of our efforts to incorporate social and compelling experiences into the mall environment and it will make Cherry Hill Mall a must-visit destination throughout the holiday season."
So what does all of that mean?
Potential Santa guests should visit this website to make a free reservation for the attraction; you can also customize your visit by adding details about your child's gift wish list. The experience is free, although, clearly, the Cherry Hill Mall isn't doing this out of the goodness of their holiday hearts: they are hoping the attraction brings more shoppers in the doors of the shopping center to spend their Christmas dollars at stores like Nordstrom, Hugo Boss, and Crate and Barrel.
I just hope that along the way to Santa, we're able to see this adorable little guy:
Check out some preview shots of the "completed" Shrek village at other malls below:
---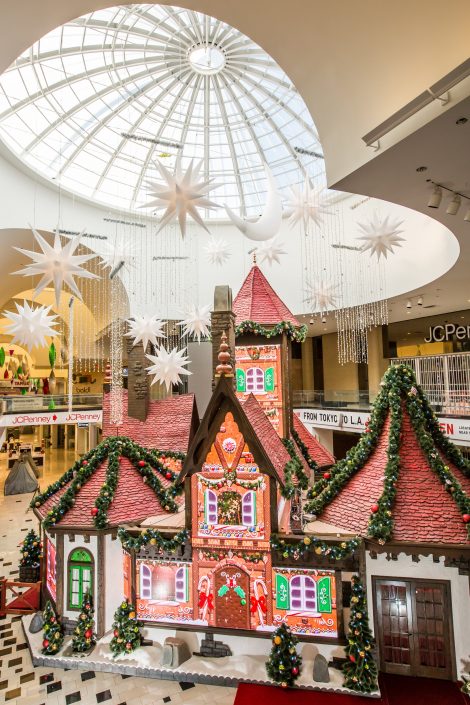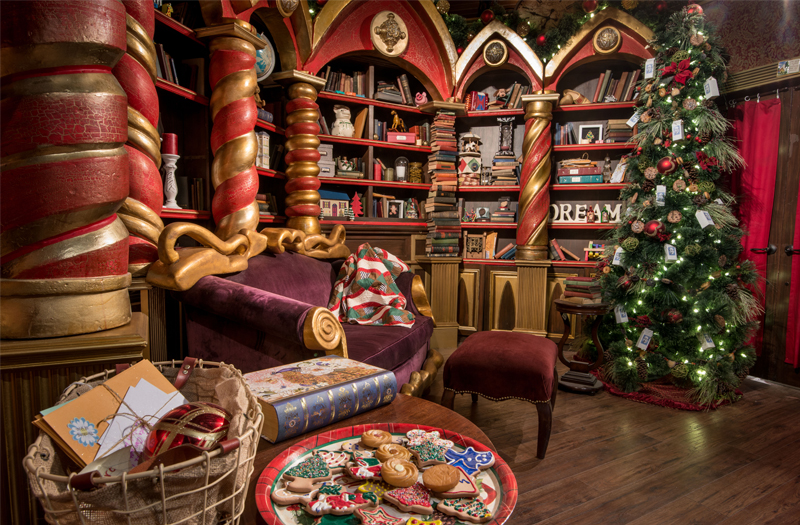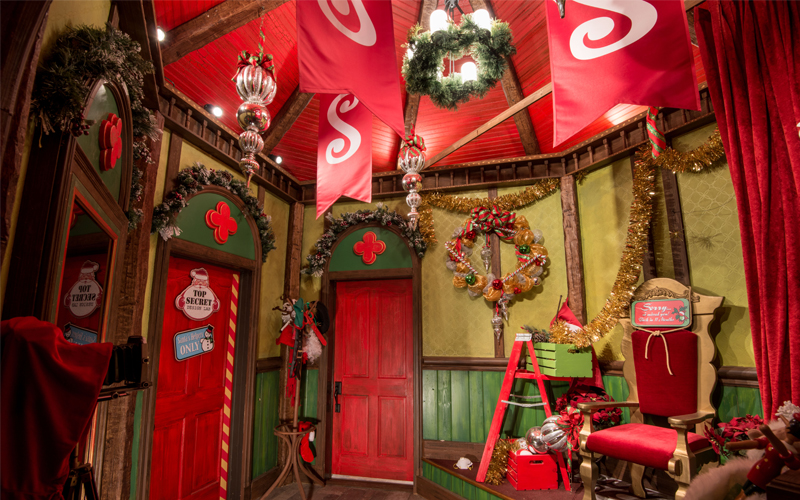 ---
---