LONG WEEKEND: Go Leaf-Peeping at Lake Naomi in the Poconos
---
---

Mark Luethi Photography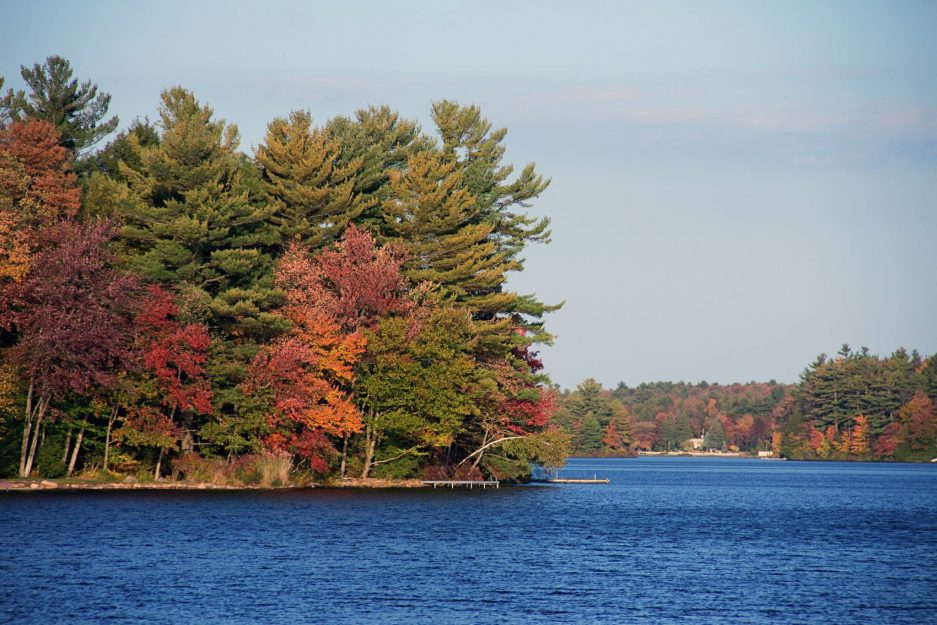 Mark Luethi Photography
Mark Luethi Photography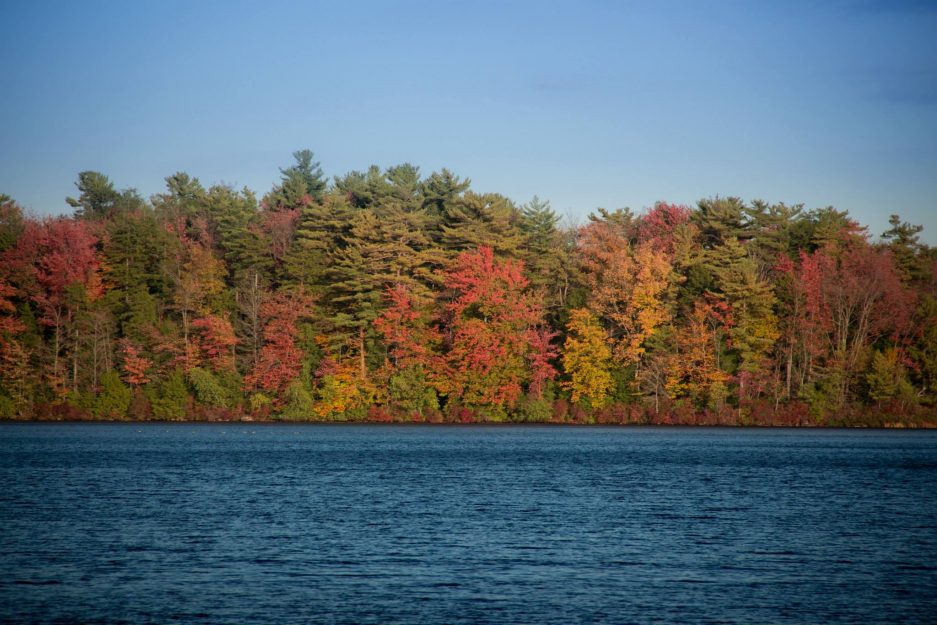 Mark Luethi Photography
Mark Luethi Photography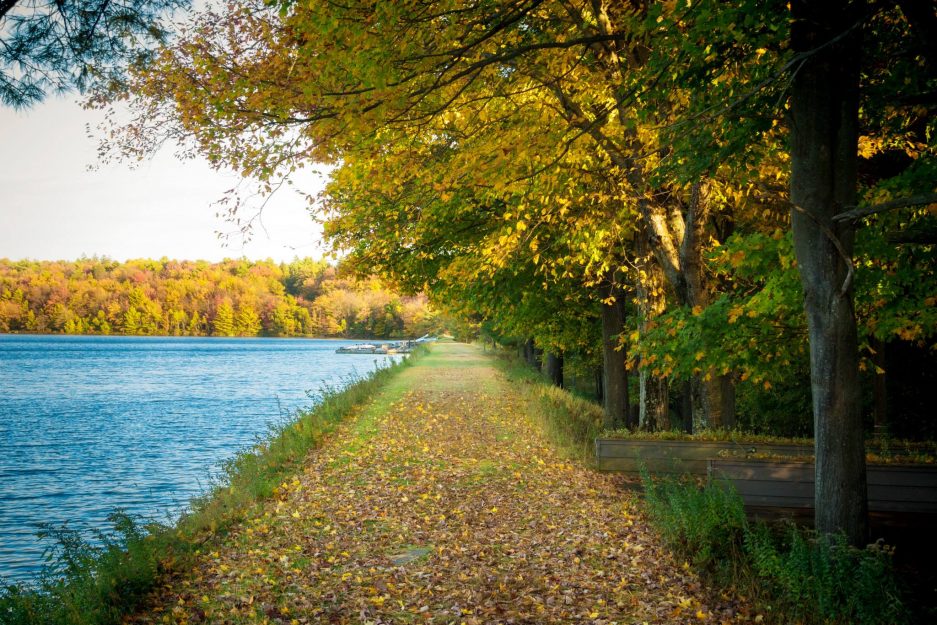 Mark Luethi Photography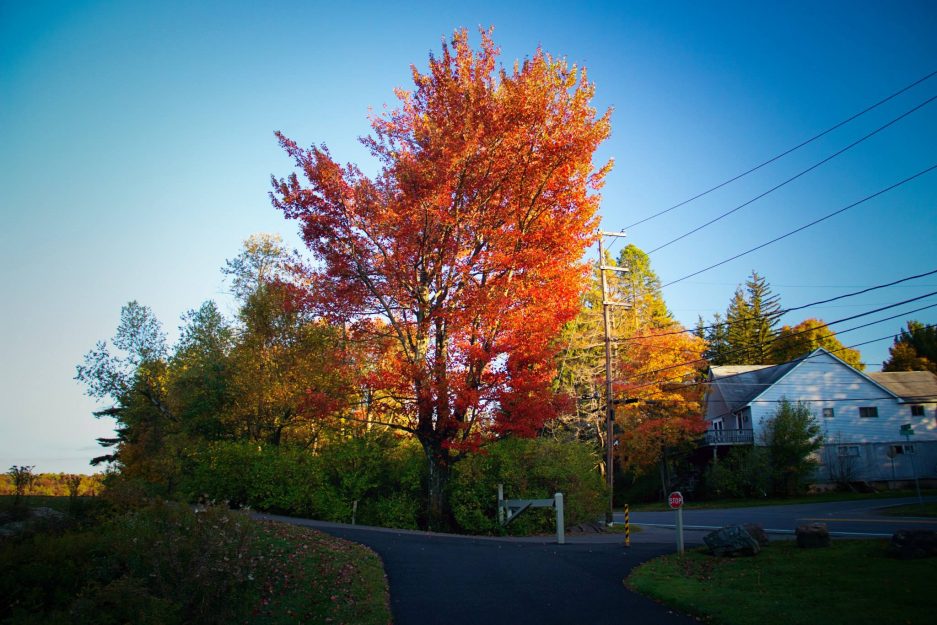 Mark Luethi Photography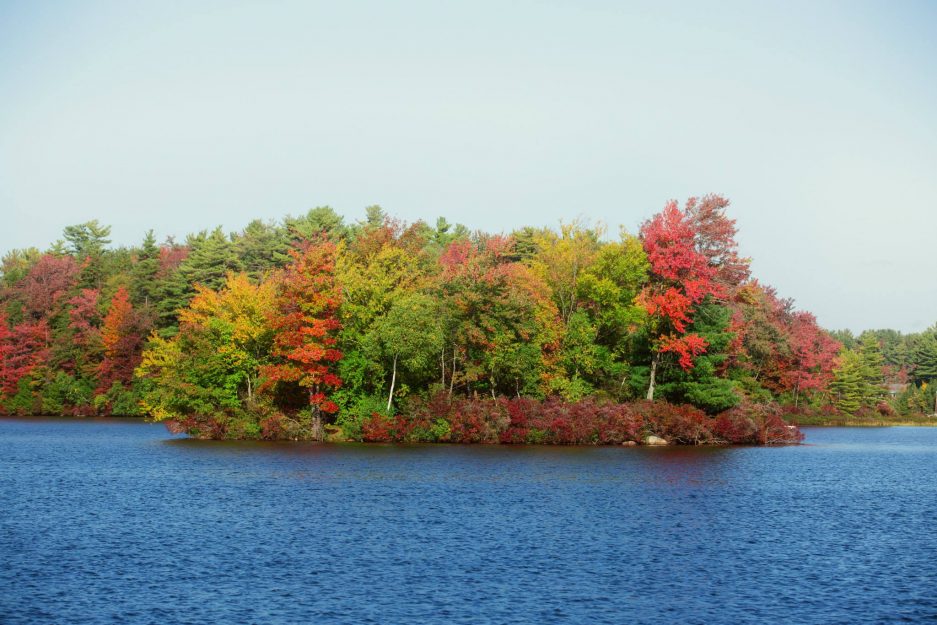 ---
Philadelphia offers much in the way of fall's best offerings: seasonal street festivals, your pick of ripe autumn veggies at any number of local farmers markets, and there's a pumpkin latte on just about every corner in town. But don't short-change yourself with a stroll through Rittenhouse park to get your annual viewing of the changing leaves. We've got whole forests of trees right at our doorstep. Take off early one Friday from now through November to embark on a long weekend in the Poconos, where gorgeous scenery and a much-needed reprieve from the hustle-bustle of city life abound.
WHERE TO STAY: Whether you're going with pals or your sweetie, a bed and breakfast or cabin rental is the way to go. We recommend something in the lush Lake Naomi community, where you can have the best of both worlds. There's an endless number of rentable homes around the 277-acre lake, or you can crash for the weekend at the quaint Mountaintop Lodge. There, you can enjoy plush rooms fitted with amenities like electric fireplaces and deep-soaking tubs, a delicious complimentary breakfast in the morning, and a café cranking out coffee and homemade pastries all day long. When reserving, ask for one of the rooms on the top floor. There are only two rooms up there, so you'll feel nice and isolated from other guests when it comes time to be alone. There are also separate cabins located behind the property if you're looking for that extra touch of privacy (or a jacuzzi.)
BY DAY: You'll find no shortage of activities in the Poconos. If you're staying at Lake Naomi, you'll have access to the community center, which houses an Olympic-sized heated pool, a workout facility (if you want to stay on top of your exercise game), and nightly activities like wine and cheese tastings. There's also golf, tennis and, if you're there during warmer weather, sailing on the lake. If you're in the mood to shop, the excellent Crossings Premium Outlets are a short drive away, or drive to nearby downtown Stroudsburg to browse through a variety of boutiques and antique shops, like the fantastic Olde Engine Works. For the outdoorsy adventurers, there's skiing at Cambelback Mountain Resort, and splashy shenanigans at Pocono Whitewater Rafting. Hikers will find plenty to drool over at The Delaware Water Gap National Recreation Area, which comprises a not-too-shabby 70,000 acres of forest and hiking trails to explore.
BY NIGHT: Shakespeare's A Midsummer Night's Dream is playing at the Shawnee Playhouse through November 16th, followed by Scrooge and A Christmas Peter Pan to lead you into the holiday months. For something a little more romantic, the Deer Head Inn hosts a jazz show nearly every evening. Check the itinerary to see what's coming up in the next few weeks, including Bill Goodwin, the Spencer Reed Quartet and the Grammy-winning Roseanna Vitro Trio.
WHAT TO EAT: The Mountaintop Lodge's coffee shop will keep you satiated throughout the day with a menu that runs the gamut from smoothies to muffins to scones. Save one evening and Sunday brunch for dinner at Lake Naomi's Clubhouse, which serves an appetizing selection of contemporary American fare—everything from pan-seared salmon filet and filet mignon to burgers—and a good selection of wines, cocktails and beer. The Sunday brunch is great, too, complete with an omelet bar and a serve-yourself spread of eggs, breakfast meats, fruits and cereals. Keep in mind, though, that you have to be staying at the Mountaintop Lodge or in a Lake Naomi rental to dine there. And be sure to spruce up to fit in with the well-dressed diners. For something more casual, the Jubilee Restaurant is a great choice for dinner and lunch. The menu is all-American and quite extensive, with appetizers, salads, and a hefty selection of entrees.
WHAT TO PACK: In the fall dress for a variety of temperatures, things that you can easily layer on or peel off to suit the day. Bring sweaters and scarves, cardigans and jeans. Anything to complement the bucolic landscape. If you're going in the winter, bring a heavy coat and boots that can withstand the snow if you plan to ski. Bring a dressier outfit if you plan to have dinner at the Lake Naomi Clubhouse—a button-down and tie with slacks for gentleman, and a nice cocktail dress for ladies.
BEST TIMES TO GO: The leaves are at their most colorful now through Thanksgiving. If you're looking to ski you'll want to head up any time in December through February. The summer's are particularly great, too, especially at Lake Naomi, where there are plenty of beaches, pools and any kind of warm-weather activity you could imagine.
For more information on Lake Naomi, go here. To make reservations at the Mountaintop Lodge: here.
---