PHOTOS: The Disco Biscuits and Giorgio Mordorer at City Bisco 2014
---
"We're the Disco Biscuits. We came all the way from a couple blocks away." That was the opening statement from tDB bassist Marc Brownstein at Saturday's finale set, in a playfully poignant reflection on the jam pioneers' near 20-year journey from house shows on Penn's campus, to the headlining stage at the Mann Center.
Brownstein's greeting would prove an apt encapsulation of the nostalgic attitude that drove all three nights of City Bisco 2014.
These days, the Biscuits may spend the bulk of their touring year highlighting festivals and concert runs in Denver, Chicago or New York. But remarks like Browstein's reveal they haven't forgotten where they came from, nor their very first gigs in University City bars and smaller venues across Philly.
---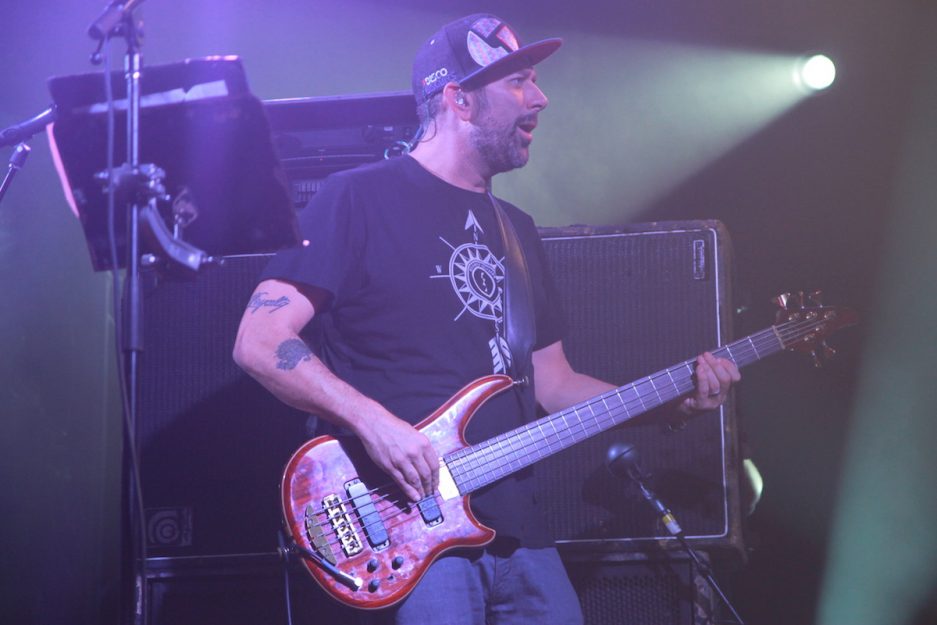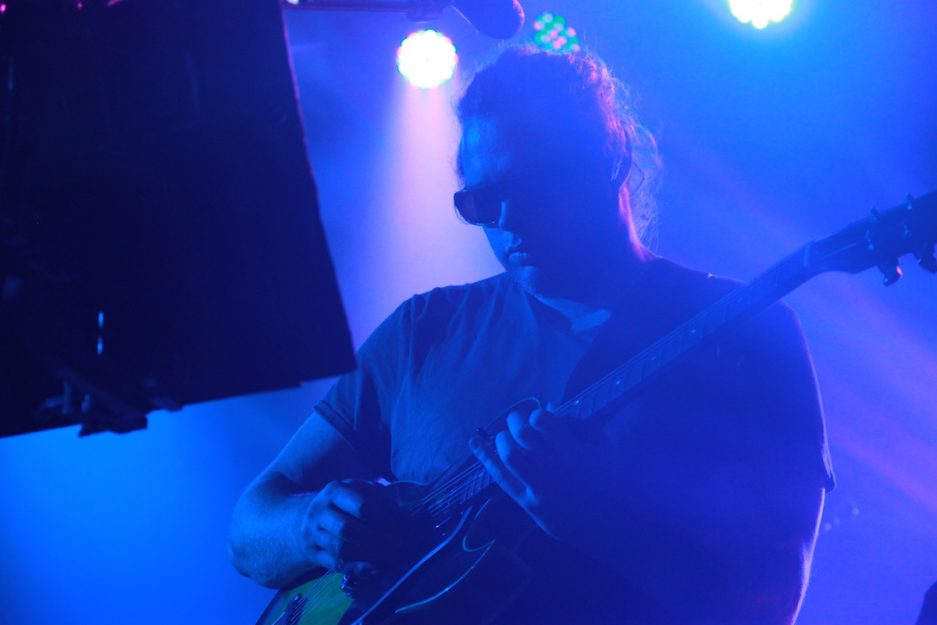 ---
Opening night kicked off with something of a pretty unabashed #ThrowbackThursday. The Biscuits started the weekend with a sold-out show at the comparatively modest Trocadero, exactly 14 years and two months from their last appearance at the venue.
If this alone weren't enough of a nostalgia trip for seasoned followers, the night's setlist bore a hardly subtle resemblance of Biscuits all-time most fan-beloved shows (a noteworthy superlative for a touring-centric band that's played 30 to 100-plus yearly gigs over their 19-year tenure). The flashback to this fan-favorite moment (also held at the Troc, once upon a time) felt like a clear love note to the loyals who've listened from the beginning.
Friday kept the energy and the memory-friendly attitude up. Sharing the stage with American Babies, a Philly project helmed by longtime jamtronica cohort and frequent Biscuits collaborator, Tommy Hamilton, the band hit the Electric Factory for a night that kept the party going strong.
Everything culminated on Saturday at the Mann Center, with a 6-hour evening that featured two openers, three full Biscuits sets and a very special guest in legendary Italian producer Giorgio Mordorer. The proclaimed "Godfather of Disco" boasted an hour-long DJ set, featuring retro, nostalgia-happy house mixes of a host of his iconic throwback hits (including Blondie's "Call Me," Donna Summer's "Hot Stuff" and what the hell, the Neverending Story theme too).
At the end of the night, Brownstein might have signed off by saying that this year's Biscuits New Year's Run concert series would split between Chicago and NYC, skipping over Philly for the fourth year. But if the past three years are any indication, Philly might always have a homecoming party to anticipate each summer's end in City Bisco. That's something to remember.
---