Winners Announced in Dog Days of Summer Cook-Off
---
On Saturday afternoon South Street hosted its third annual Dog Days of Summer Cook-Off, an afternoon of hot dog-eating and beer drinking under the historic Headhouse Market building. By all accounts it was the best-attended Dog Days of Summer event so far. Folks were standing in lines 20- to 30-deep to munch on wieners served up by local joints like Hot Diggity, Brauhaus Schmitz, Serrano, and more.
---
HughE Dillon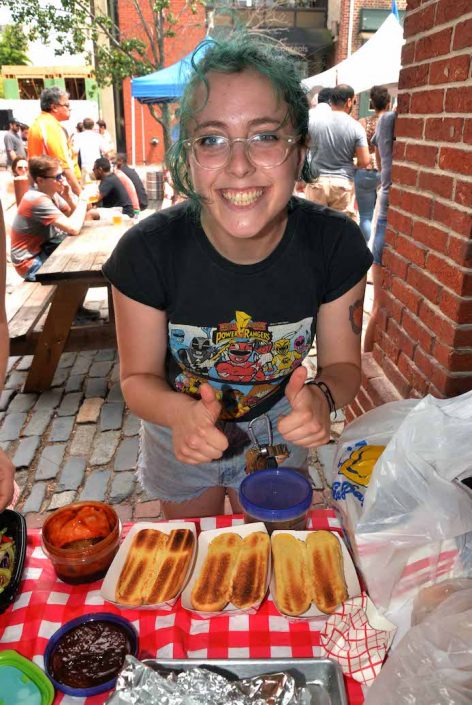 HughE Dillon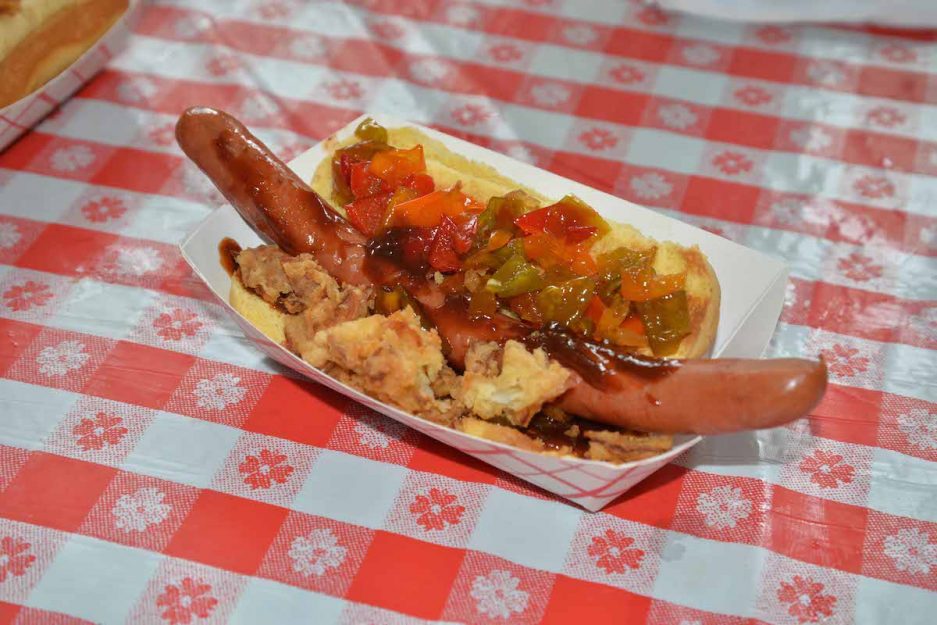 HughE Dillon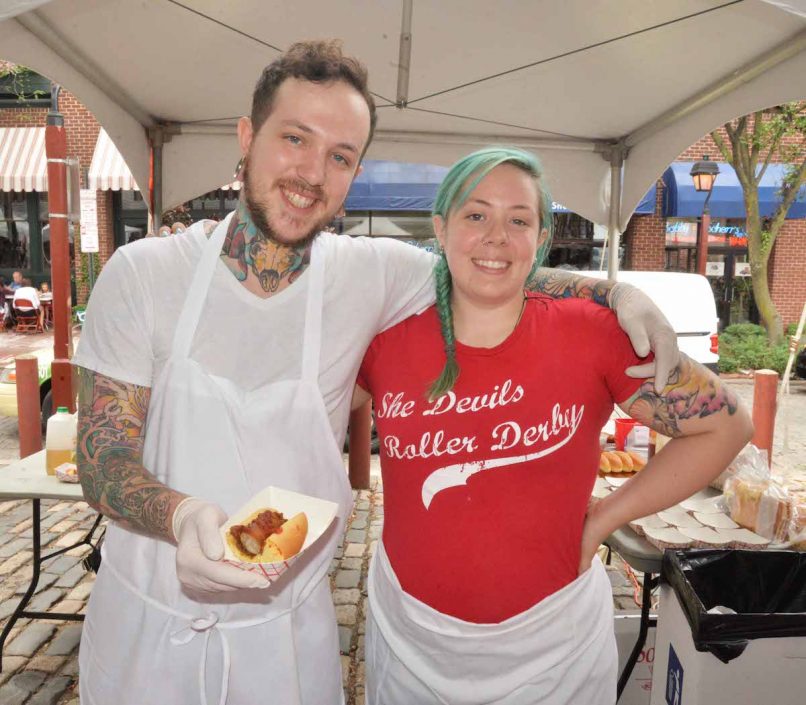 HughE Dillon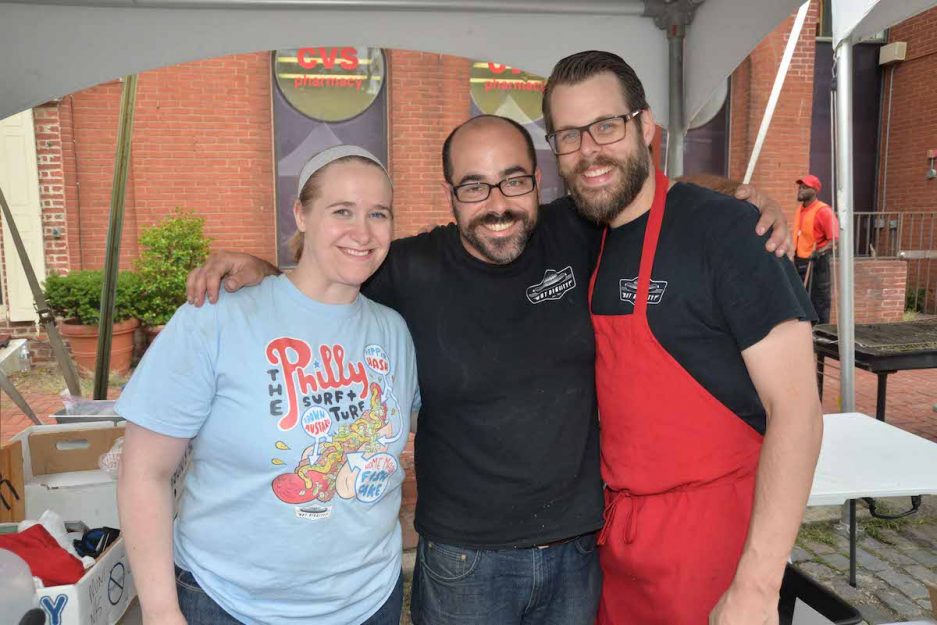 HughE Dillon

HughE Dillon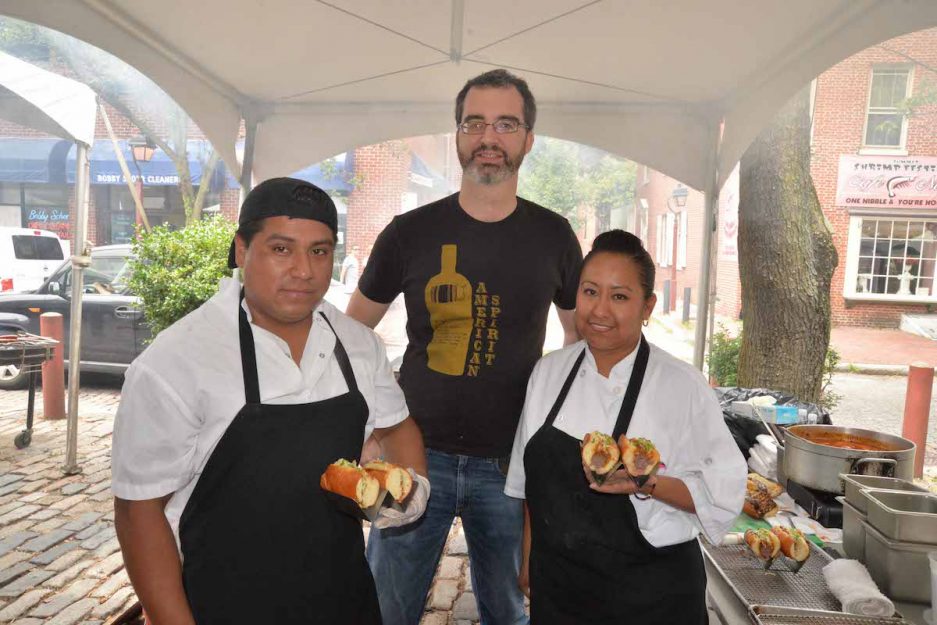 HughE Dillon

HughE Dillon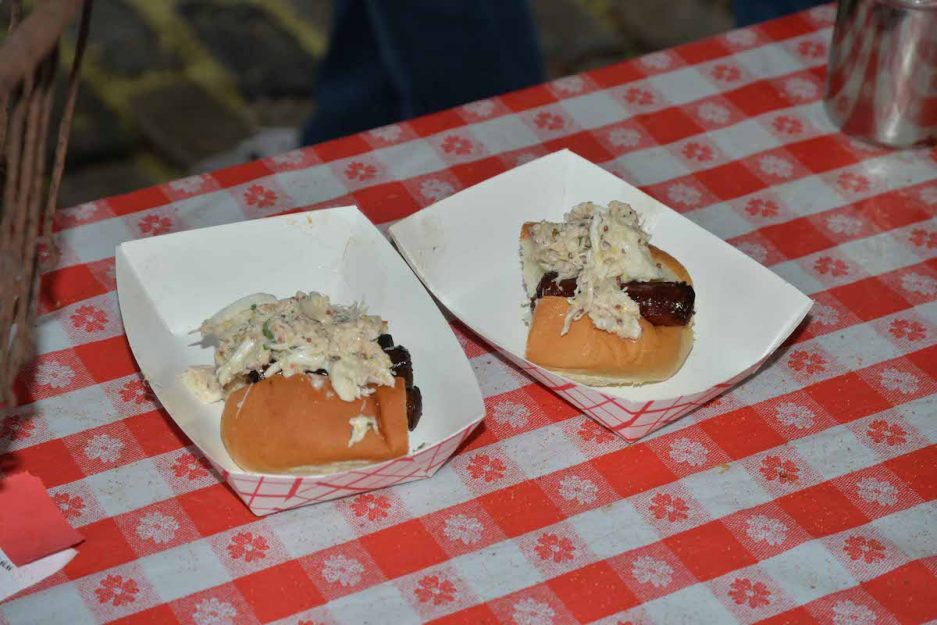 HughE Dillon
HughE Dillon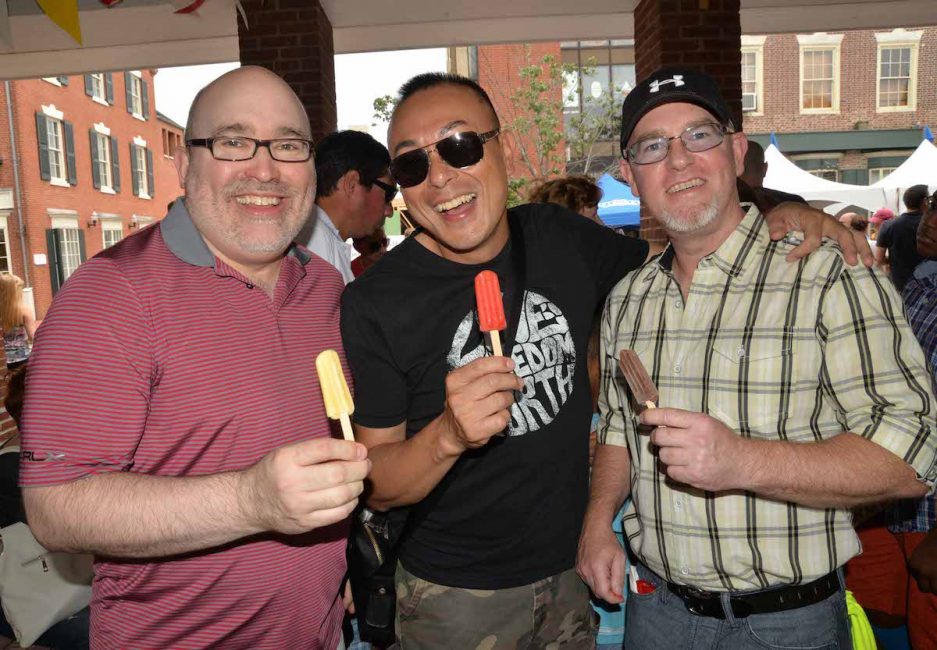 HughE Dillon
HughE Dillon

---
At the same time, there were a few contests going on—one for the local restaurants serving hot dogs that afternoon, and a topping contest for Philly amateur cooks. Here's the list of wieners, I mean winners:
Best Dogs
1st Place: Chef Michael Stollenwerk of Headhouse Crab & Oyster
Hot Dog: "The Sea Dog" with Sabrett's hot dog, spicy pepper relish, crab salad, split-top bun, and a splash of Old Bay.
2nd Place: Chef Nick Mezzina of Misconduct Tavern
Hot Dog: "Sriracha Pork Dog" with sweet Sichuan chilli.
3rd Place: Chef Keith Garabedien of Hot Diggity
Hot Dog: "Corn Salsa Dog" with fire-roasted corn, 1732 meats, paprika-bacon salsa, radish tortillas and cilantro.
Amateur Toppings Winners
1st Place: Lily Vamberi
Hot Dog: "Dickmom Dog" with Elixr Coffee BBQ sauce, Kenzinger battered onion strings, roasted long hot relish.
2nd Place: Brant Williams
Hot Dog: "Pho-natic Dog" with pho beef bullion paste, mung bean sprouts, cilantro, Thai basil, thinly sliced jalapenos, lime hoisin.
3rd Place: Gabrierl Raab
Hot Dog: "Tova Dog" with amba Sauce, pickled vegetables, falafel crunch
Peoples Choice
Chefs Ricardo Rodriguez & Anthony Santiti Jr of Bistro Romano
Hot Dog: "Scala Duck Ragu" with grilled romaine, shaved parmigiano-reggiano, pancetta.
---