Bradley Cooper Pranked at SAG Awards
---
Bradley Cooper's crotch got a little extra attention on the red carpet of the Screen Actors Guild on Sunday. when Ukrainian prankster Vitalli Sediuk fell on his knees and wrapped his arms around Cooper's waist. E! Online reports:
The 25-year-old Ukrainian journalist somehow made his way onto the red carpet at the 20th Annual Screen Actors Guild Awards in L.A. on Saturday, Jan. 18. Once there, he wrapped his arms around an unsuspecting Bradley Cooper and nestled his face in the Silver Linings Playbook star's crotch.

Cooper, 39, initially appeared to laugh off the gag as his American Hustle costar Michael Peña and actor Mandy Patinkin look on in disbelief. They then helped Cooper pry Sediuk from the actor's legs.
Check out the slideshow of Sediuk's prank. Go ahead, live vicariously.
Ethan Miller/Getty Images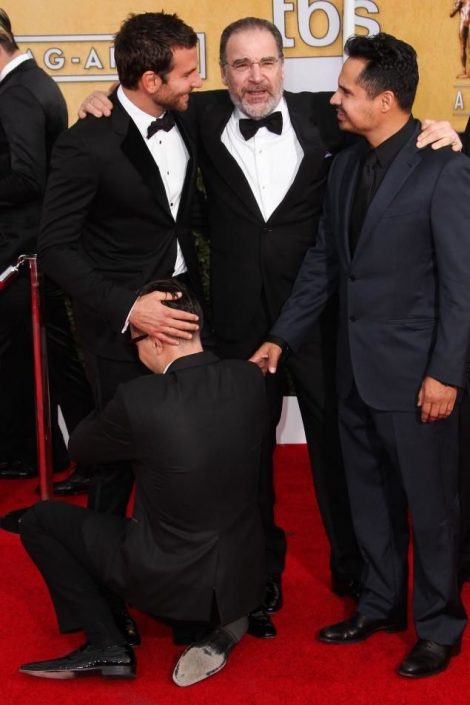 Ethan Miller/Getty Images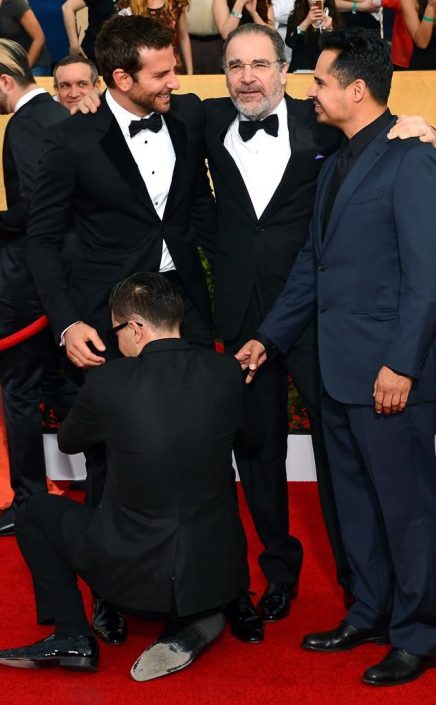 Ethan Miller/Getty Images
Ethan Miller/Getty Images

---