9 Action-Packed Ways to Celebrate Spring in Washington D.C.
'Tis the season to dust off your running shoes and break out your bike rack. Once the bleakness of winter has finally tapered off and the sun starts peeking through your office blinds, it's safe to say daydreaming about how you'll spend the weekend is your new 9-5 gig.
And there's no better way to cure your winter-induced cabin fever then heading to the nation's capital for cherry blossoms, blue skies and a just enough adventure you can squeeze it into one easy weekend. That's right, health-conscious wanderlusters, there is a place that blends delicious food and dozens of ways to work off the extra cals you'll be consuming this spring: Washington, DC.
Whether you're into biking, hiking, running or catching a baseball game with your spring fling, the nation's capital offers way more than the typical sightseeing or food-centric tour around town. Try one of these awesomely active ways to break out of the museum halls and catch history in the making or maybe just walk off that Michelin Star dinner you had the night before.
Stroll through town
From the White House to Dupont Circle, NOMA to the Lincoln Memorial, and everything in between, walking Washington, DC's historic spots is a great way to see the sites while walking off breakfast, lunch and dinner.
Go chasing waterfalls
When you need a break from the bustle, explore the 1,1754 acres of bliss at Rock Creek Park in the Northwest quadrant of the city. Or, stroll the Italian-inspired gardens at Meridian Hill Park, a 12-acre oasis in the heart of the capital, that feature the longest-running fountain in North America.
Run through Georgetown
Hit the road with the Georgetown Running Company and cruise through the college neighborhood home to senators, famous writers, and historic names in American politics. Head back after hours for a historically haunting ghost tour.
Paddle the Potomac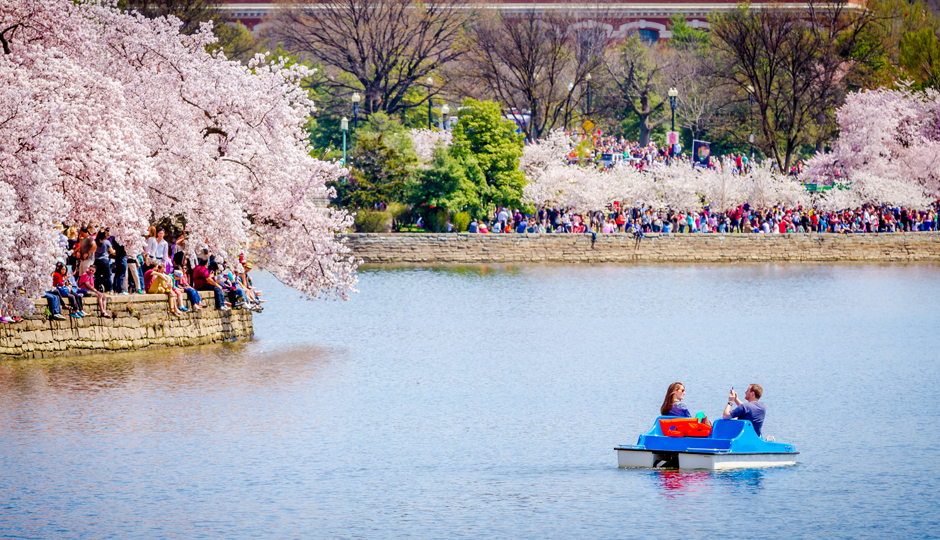 Forgo crowds along the National Mall and Tidal Basin by renting out a paddle boat, instead.
Take a kayak tour of the Anacostia
Sunset or sunup, there's nothing more serene than watching the sky change while you're on the river.
Test your wits on the trapeze
Have what it takes to swing from 23 feet in the air? Stop in The Trapeze School after visiting the U.S. Navy Museum and Washington Navy Yard for a high-flying class indoors or outdoors.
Hop on a hybrid
When you want to see it all—from the Smithsonian's National Zoo to Arlington National Cemetery—hop on an electric bike or Segway. You'll be able to cruise a cool 40 mph between locations if you're in a hurry and be able to find street parking in a cinch.
Cheer on the Nats
When you're done a busy day of sightseeing, biking and running through town, head to Nationals Park to watch the players (and the presidents) run the bases and indulge in a scoop of Ice Cream Jubilee after the Nats take home a win.
Bike through town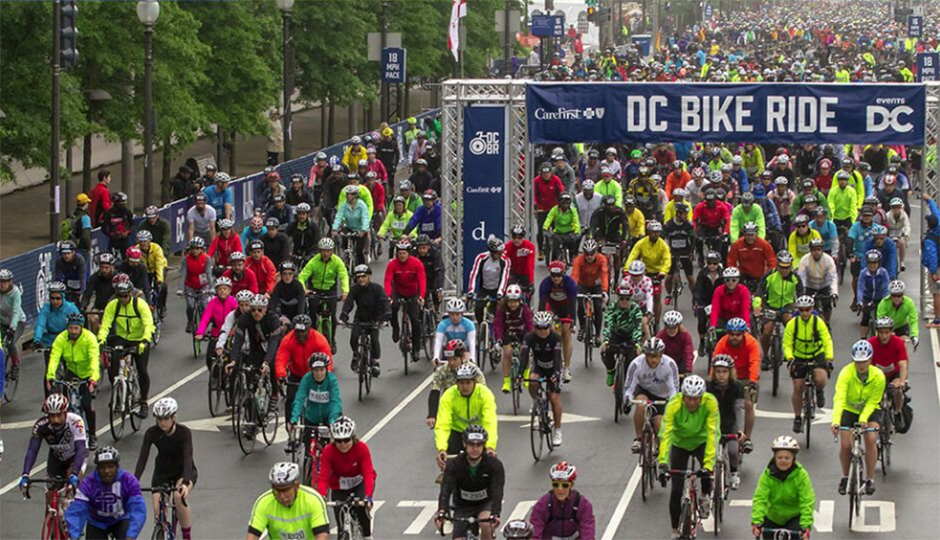 One of Washington, DC's biggest spring events is DC Bike Ride on Sunday, May 14. Sign up with the promo code "PHILLYMAG" (code valid through 3/20) at checkout for a discount on your entry and to land a prime way to see every gorgeous cherry blossom and other iconic sights DC has to offer. The 20-mile car-free and closed-road ride through scenic D.C. streets ends on the most epic of finish lines right in front of Capitol Hill on Pennsylvania Avenue.
For more information on planning an action-packed weekend this spring in Washington, DC, click here.
This is a paid partnership between Destination DC and Philadelphia Magazine's City/Studio
---