Boost Your Résumé in Less Than 3 Days at These 5 Local Bootcamps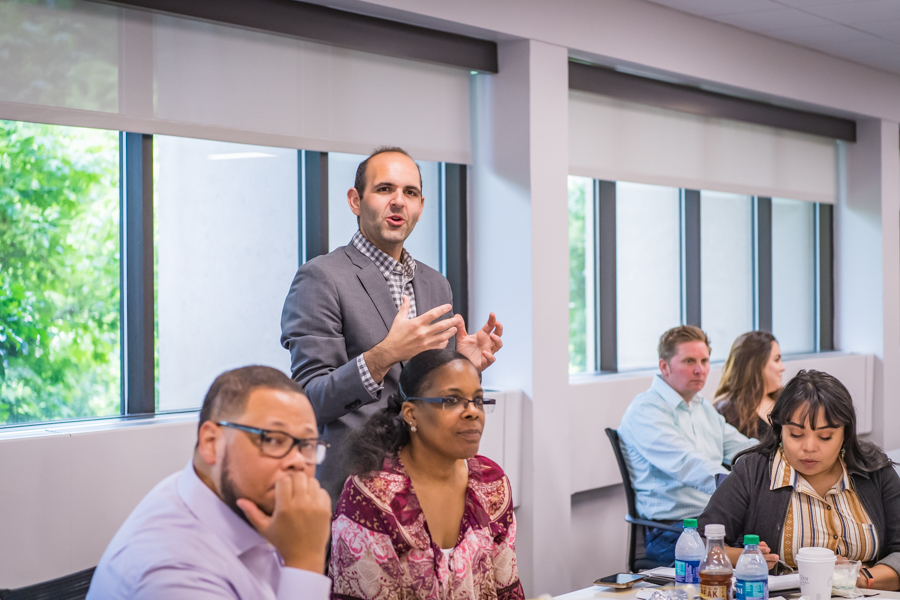 Reaching the next level at work doesn't require giving up a semester's worth of weeknights. For professionals ready to advance their skills but short on time, accelerated short courses can offer the flexibility that full-time workers increasingly need. After a successful introduction last year, Villanova University College of Professional Studies will offer more intensive learning experiences than ever this spring.
"In two days, you're gaining lots of great material, you're gaining access to a network of students who are in your class and you're meeting a faculty member who is an expert in the field," says Christine Palus, PhD, Dean of the College of Professional Studies. "Folks can dig right in, learn some new skills and then immediately apply them in the workplace."
Each boot camp will feature a mix of engaging lectures, discussions and hands-on activities. Most of the courses take place during the week, so students can attend on behalf of their employers as a professional development experience or team-building activity.
"Showing that you are committed to continued professional development and learning in your career can be really appealing to employers," Dr. Palus says. "Anyone who completes these courses earns a certificate of completion from Villanova and that's a wonderful résumé-builder."
Get the details on all five available courses below, with classes starting this February.
February 12-13
If you're new or interested in the HR field, consider this your "101 course." Developed by the Society for Human Resource Management (SHRM), the two-day program will help anyone with new HR responsibilities — including managers and small business owners — identify and resolve common workplace issues.
March 11-12
Many people manage work projects day-to-day but never learn the most effective methods in a formal setting. "This program provides a structured learning experience where you can learn about the discipline of project management and what it really takes to systematically and efficiently plan, oversee and execute a project," Dr. Palus says.
April 22-24
Ready to take your project management skills to the next level? This course preps more experienced personnel for the Project Management Professional (PMP) certification, a recognized industry standard. Those with PMP certification earn a 20% higher salary on average than those without, according to a 2018 Project Management Salary Survey of more than 33,000 professionals.
May 27-28
Congrats on the promotion! Now develop the skills you'll need as a new manager through this hands-on experience. Program participants will network and discuss foundational management and leadership strategies with their peers while learning communication and collaboration skills to take back to their teams.
June 26 – June 28
After an enthusiastic turnout last year, this education course returns for a second time, "The leadership symposium is focused on the topic of innovation and entrepreneurship," Dr. Palus says. "Anyone really interested in those skills and leading with a growth mindset, this would be a wonderful experience for them."
Take the next step in your career by registering for an intensive short course this spring at Villanova University's College of Professional Studies.
This is a paid partnership between Villanova University College of Professional Studies and Philadelphia Magazine
---