Never Mind the Debate. This Philly Start-Up May Have Solved Healthcare's Biggest Problem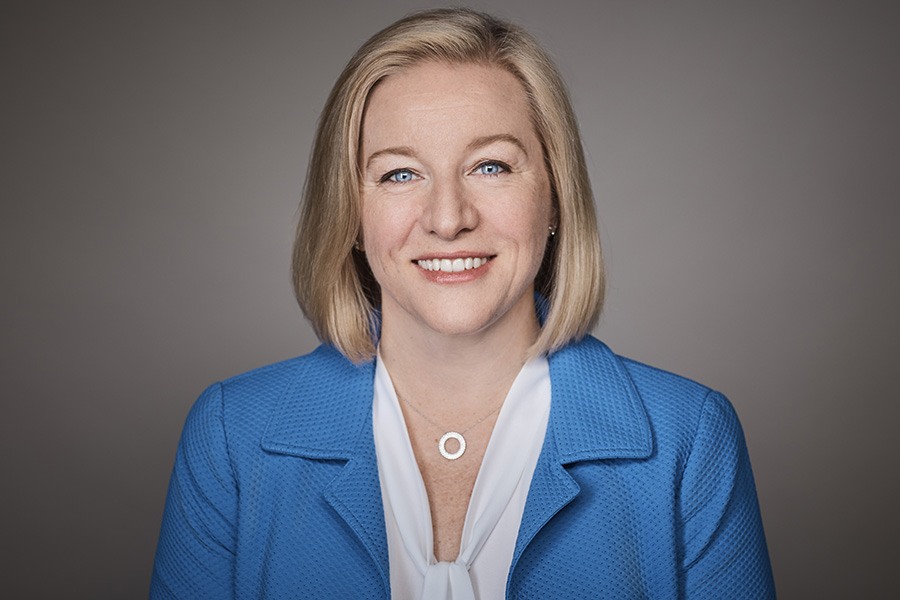 Carina Edwards, CEO of Quil, believes her company can tackle the biggest challenges in healthcare today. The digital health group began as a joint venture between Comcast NBCUniversal and Independence Blue Cross, and Edwards describes it as ambitious from the start.
"Independence is Comcast's insurance carrier, and as they were looking for ways to redesign their healthcare package, they realized: 'We have assets that, together, could really change the landscape of healthcare,'" Edwards says.
She is correct in noting the healthcare system could use a tune-up, to say the least. Per capita spending on healthcare in the U.S. is about twice that of most other major nations, and most estimates assign about 25 to 30 percent of that cost, a number totaling in the hundreds of billions, to unnecessary waste. The complexity of healthcare makes for a market where the consumer has little understanding or control over their care, leading to unnecessary treatments and testing, and frequent failures to comply with treatment regimens.
It all starts with a communication breakdown between patients and providers. Researchers estimate that patients forget about 80 percent of what they're told in their initial appointment.
"If you lose 80 percent of it, where do you go for that data? They hand you a big packet, and they say, 'Here's your surgery information. Good luck,'" Edwards says. "Now the patient goes home, and they don't know how to talk to their family, or how to think about their prep or post-op care." It's that failure in communication that Quil aims to correct. The new company brings together employees from NBCUniversal, Comcast and Independence to create a fully informed and guided healthcare experience.
"We give them tools, so right in that encounter, the doctor will say, 'This is a lot to take in. I'm going to prescribe Quil,'" Edwards says. Quil creates what Edwards calls "journeys" for both the patient and the provider based on guidelines customized in episodes of care ranging from pregnancy to heart surgery.
The patient uses the Quil platform on their phone, computer or even their TV. Through documents, surveys and videos, they engage with the platform that is right for them and ensure they and their family understand the demands of any necessary pre- and post-op care. After their diagnosis, instead of just receiving a packet, the patient can access a shared decision-making survey through their device that will help them decide and discuss with their doctor which treatment for their condition is right for them—a shared decision-making tool that studies suggest could help cut down on unnecessary procedures and make patients more committed to treatment.
Once they've decided on treatment, additional media, including video, keeps them informed on how to prepare for procedures and walks them through at-home physical therapy, which allows for better treatment and more efficient care, as rehospitalizations and long hospital stays can cost billions each year. Both patients and caregivers—including family and friends—can also receive alerts to notify them when to pick up their medication or attend an appointment.
"I can also invite my spouse that is going to be my ride to the doctors, who is going help me get home, who is going to make sure that all of my meds are picked up, make sure the home is prepared for my return," says Edwards.
All the while, tracking informs the provider on where the patient is in their journey, so they can adjust treatment according to how well the patient has progressed in their daily treatment. What you're seeing, says Edwards, is the natural next step in healthcare, one that could one day partner with hospitals globally.
"I think it's the right time in this country," says Edwards. "Today, consumers can do everything on demand through their phone and smart devices. You can't replace the patient-provider experience, but there are so many other things we can make more efficient and easier to navigate."
The program began in 2019, and Edwards has already seen promising results in their ability to reduce the length of hospital stays and readmissions.
"That's why we're in this," she says. "Better patient outcomes, and helping patients navigate their healthcare."
To learn more about new healthcare service solutions, go to quilhealth.com.
This is a paid partnership between Independence Blue Cross and Philadelphia Magazine's City/Studio
---