5 Habits That Can Change Your Heart Health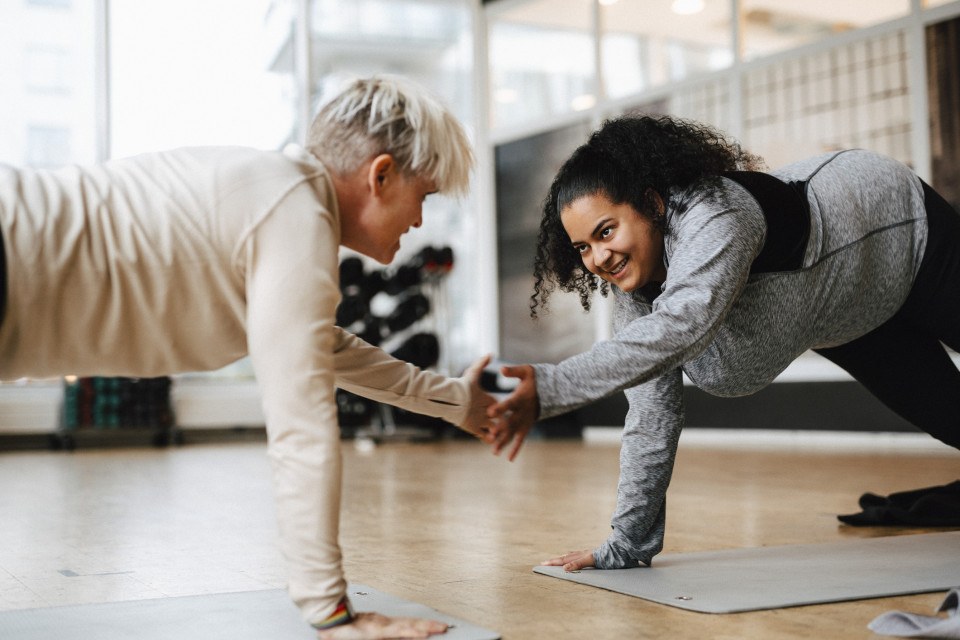 By practicing a heart-focused routine, you can make a real difference in one of the most critical aspects of your health.
Whether or not you're considered high risk for heart disease, it's never too late to start preventative cardiac health care. Lucky for you, there's a few simple lifestyle swaps you can make that will leave you looking and feeling better—and your heart will be thanking you, too. Here's our list of healthy habits that won't break the bank and that you can start right away.
Take a Daily Walk
Regular exercise is commonly associated with improving heart health—but did you know it's as easy as taking one more walk a day? You don't have to be dripping in sweat in a HIIT class or running a marathon to reap the huge health benefits of exercise. Start with a simple goal like taking a five to 10 minute brisk walk during your lunch break. You can level up gradually—and you'll be feeling fitter in no time!
Swap One Serving of Food
Creating healthy eating habits is another goal that may seem overwhelming, but it doesn't have to be. Start with one easy swap per meal. If you'd usually eat lunch with a side of french fries, opt for a side of steamed or roasted vegetables instead. If red meat is usually your go-to for dinner, try integrating a meatless Monday or a lean protein like fish or chicken one night a week instead. It's OK if it takes time to revamp your diet. Take it one step at a time!
Schedule Your Annual Physical
Many of us avoid the doctor unless we're sick, but having an annual physical with your primary care physician can reveal important information that will help you become the healthiest you. Don't be intimidated by your doctor's suggestion to get annual blood work—it is a quick, easy and safe process that can help you manage your cholesterol, blood sugar, vitamin levels and so much more.
Add One Glass of Water
It's easy to forget to hydrate, but drinking enough water per day is one of the easiest ways to reduce your long-term risk for heart failure, according to the National Institute of Health. If you're struggling to get your recommended 64 ounces in, start with just one extra glass per day.
Ditch Your Screens Before Bed
New studies show that sleeping more and sleeping better can reduce your risk for heart disease. If you are getting in bed early enough, but don't feel well rested in the morning, it may be a matter of your phone affecting your sleep quality. The blue light from our screens can cause our bodies to produce less melatonin, the hormone that controls our sleep cycles. To ensure a restful night's sleep, stop using screens at least 30 minutes before bed.
This is a paid partnership between Independence Blue Cross and Philadelphia Magazine's City/Studio
---