You Need These Window Treatments in Your Home
If they say that windows are the eyes to a house, then window treatments are the mascara that really makes them "pop." Adding well-thought-out window treatments to your home is an easy and inexpensive upgrade that can enhance the overall look and feel of your space. Window design guru and owner of Main Line Window Decor, Christina Price offers up her tips and tricks to make the most of your sightlines in each and every space.
Dramatic Floor-Length Drapes
Consider making a statement in the dining room. Price insists, "Nothing completes a dining room quite like floor-length draperies." Dining areas are increasingly becoming the most striking space in a home. Up the ante in your eating quarters by opting for a treatment that is luxe but livable. However, it's important to remember drama doesn't mean massive amounts of fabric. Gone are the trends of the 80s and 90s with flowing fabrics coating a window in shade. Today, Price suggest going for styles that are less full and use less fabric, enabling you to achieve the look you want without breaking the bank or barricading out all natural light.
Pattern Play
If you want to add an extra touch of personality to your space, try playing with patterns. Textured treatments can make a huge impact in a space, especially when there's no other focal point like a large-scale patterned rug or other dominant motifs throughout the room. An classic alternative is choosing curtains that are both solid and printed, at the same time. "Adding a touch of pattern on the inside edge of the drapery panels allows for a conservative approach to a more custom look," explains Price.
Mix & Match
Don't worry about keeping your curtains, blinds, and treatments uniform throughout the house, it's actually better if you don't! Price suggests mixing and matching for a personal and fashion forward finish. "We've done a bunch of spaces—particularly kitchens—with a shade above the sink and a second style, drapery panels, in the eating area," she says. Don't be afraid to divide up your room with simple styles like a shade or cornice paired with curtains or drapes.
Black-out Blinds
Black-out blinds aren't just for the restless sleeper—they're essential in spaces like guest rooms and children's rooms. Light blockage needs differ from person to person so black-out blinds are a considerate option for your overnight guests. Price explains, "It's a good decision based on the possibilities rather than the needs of the moment." Adding them to your home ensures a good night sleep for guests and little ones.
Timeless Taste
When in doubt, stick with a classic! Price recommends two favorites— "Most windows can be treated beautifully with a drapery panel or roman shades," she says. "They are so versatile." But any curated and well-crafted curtain can complete a space. Plus, it's never been easier to add custom treatments to your home thanks to Main Line Window Décor's partnership 275 program with Studio 882. You pick the pleating style, preferred lining, fabric and hardware, and each drape costs only $275. Give your home the spring refresh it needs.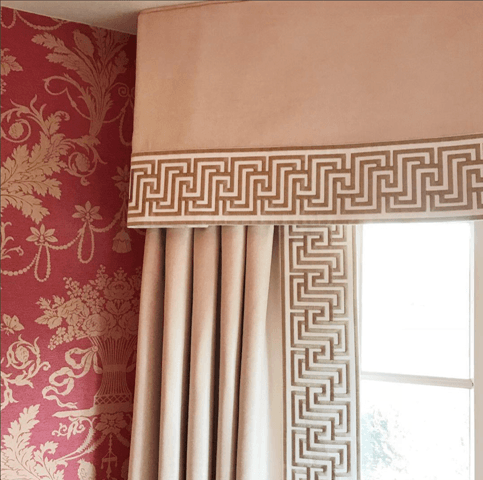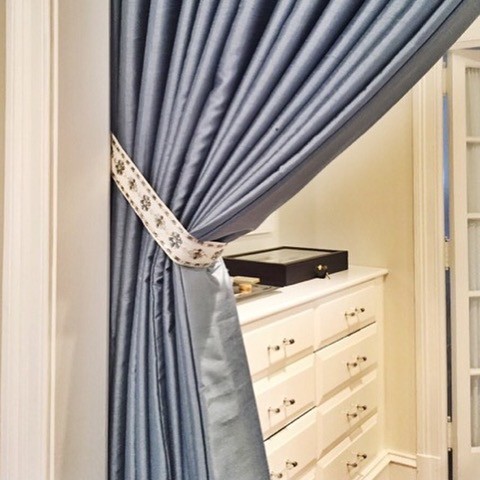 For more home inspiration, visit Studio 882 at 101 Applied Bank Blvd, in Glen Mills, or call 610-314-8820 for a design consultation.
This is a paid partnership between Studio 882 and Philadelphia Magazine's City/Studio
---