Meet the Builder of Design Home 2019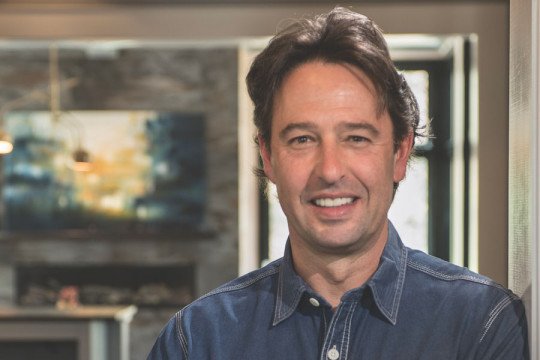 Mark K. Weiss knows the Main Line. He's both a Radnor native and the founder of Weiss & Associates, LLC, located in Wayne, PA. He's bringing more than two decades of experience building and developing dream homes to Philadelphia magazine's most exciting Design Home yet. He recently shared his vision for Design Home 2019's Modern Farmhouse Revival—which he says is unlike any previous Design Home—and how he was inspired by the history and architecture of the Main Line.
What inspires you about designing and building on the Main Line?
The Main Line is a lush oasis with stunning landscape and architectural beauty.
How does this home reflect the history of the area?
I studied the works of Architects such as Brognard Okie (1875-1945) and Walter Durham (1896-1978) and their revival of the colonial era Pennsylvania Farmhouse architecture—a style that helped create the "Main Line look." In tribute, I sought to reestablish many of these enduring principles such as well-proportioned massing, tall chimneys and long windows. But I reimagined the architecture with the insertion of a bold, signature two-story window wall for a dramatically fresh new look. I call it Farmhouse-Modern.
How would you describe your architectural approach for this Design Home?
The goal was to create a home with a formal elegance that respected the architectural past and that fit the neighborhood setting, but that had a decidedly modern appeal—a more modern style focused on comfort and function, rather than formality and grandeur.
What is your vision for the floor plan?
The floor plan is a function of the site's geometric shape, topography and position of the sun and is driven by my desire to create the proper elevation style, introduce maximum interior sunlight, and blend indoor and outdoor living. I wanted a floor plan that was relaxed but elegant, spacious but not cavernous, great for entertaining, and with great storage spaces and flexible space so that rooms could serve different functions over time.
What is your vision for the interior design?
I'm utilizing floor-to-ceiling black windows and blending warm neutral colors, materials and textures such as charred wood, stone, oak hardwood and glass, and then illuminating everything with bright, natural sunlight in the day and a warm glow with statement lighting at night.
This Design Home has a particularly unique kitchen. What can you tell us about it?
I wanted a new kitchen that had the vibe of a restaurant and functioned for two cooks to entertain and serve. I blended the dining room and kitchen, connected the kitchen to the outside, incorporated two islands for function and entertaining, and added a back kitchen. I call it the "social kitchen" because it combines cooking and entertaining.
How does this house fit in with your larger body of work?
It's my "next gen." I think it's the best work I've done.
Is there anything you
want Design Home visitors to know as they walk through the doors?
The region's best designers, suppliers and trades have worked long and hard to present their best in design and quality. They are excited to share these ideas and help you with your own new or existing home.
Learn more and purchase tickets for Design Home 2019 here.
---