Food Is One of the Most Cost-Effective Medicines: A Philly Nonprofit Is Out to Prove It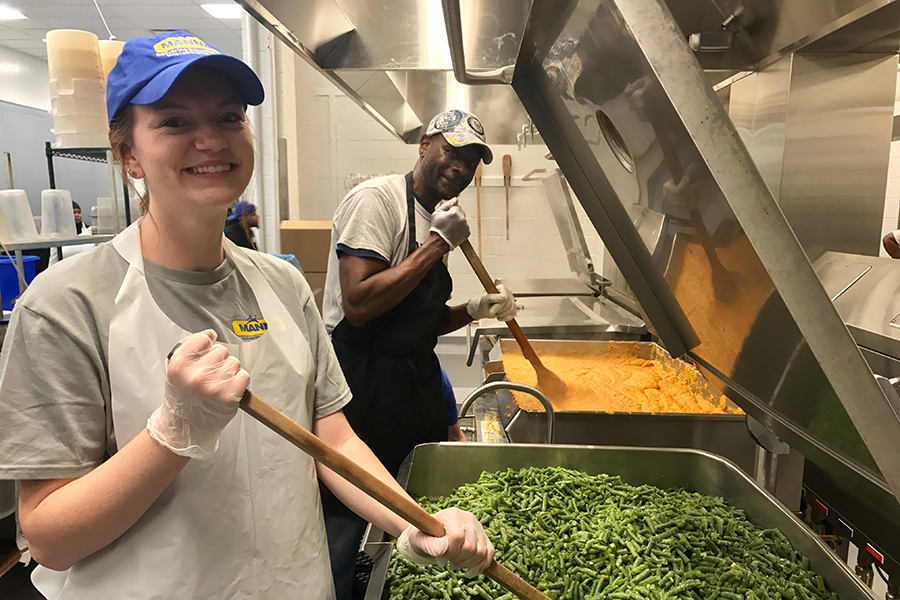 Since its start in 1990, Philadelphia-based nonprofit MANNA has provided dietitian-designed meals free of charge year-round to more than 29,000 clients in the surrounding area. The recipients grapple with serious illnesses such as HIV, cancer, heart disease, kidney failure and diabetes. While providing medically tailored meals offers emotional support, it also correlates with better health outcomes as well. Hence the group's mission statement: Food is medicine.
Impressive numbers back up that claim. Clients on the meal plan had 31% lower monthly healthcare costs compared to similar patients not receiving MANNA's services, a 2014 peer-reviewed study revealed. The number of hospital visits also went down and those stays didn't last as long. Receiving MANNA's assistance ultimately translated to an average healthcare savings of $13,000 per month. Those stats have spurred and strengthened pilot programs and impactful partnerships with companies like Independence Blue Cross.
Throughout the year employees from IBX's Blue Crew join MANNA's volunteer force. In 2019 alone, 250 Blue Crew volunteers donated nearly 1,000 hours at MANNA. The 11 different menus available to clients meet various dietary needs, like kidney-friendly, heart-healthy or easy-to-chew options. Blue Crew volunteers assist in the kitchen chopping vegetables, cooking and baking as well as preparing and packaging meals for MANNA clients.
"Our connection with IBX is such that if I have a last-minute or larger need, we're able to reach out to our contacts there, and they're more than likely going to be able to fulfill that," says JodyAnn McIntosh, MANNA's Senior Manager of Community Engagement.
Besides supplying helping hands, IBX is also working with MANNA on making nutritional assistance more accessible. In 2019, IBX started offering Medicare-eligible patients free, medically tailored meals through MANNA. As part of the pilot program, hospitalized individuals suffering from diabetes, congestive heart failure and advanced kidney disease could receive a month's worth of MANNA meals upon discharge, if they chose.
"Our strategy is to ask how we, as a health plan, can improve the health status of our community by partnering with programs that already have insight into problems such as food insecurity," says Heidi Syropoulos, MD, IBX's medical director for government markets. In this case, patients returning home from the hospital may find that any fresh food in their fridge has gone bad, or maybe they're alone and unable to cook for themselves. IBX hopes to address these types of challenges through its plans in the future.
"We know that there are social determinants of health," Dr. Syropoulos says. "These are separate from a patient's genetics and the medical care they receive." In 2020, IBX is expanding the nutritional assistance program to an even greater patient population as Medicare allows.
In the meantime, MANNA's volunteer force and the Blue Crew continues to fill in the gaps. And while the financial impact is undeniable, the personal difference is what stays top of mind. "I cried when I received my first delivery," says one client. "I am so relieved to have this food. I have never been able to afford balanced meals, and they have come at a perfect time in my life."
Get more information on how Independence Blue Cross can be a part of your plan for health and wellness.
This is a paid partnership between Independence Blue Cross and Philadelphia Magazine's City/Studio
---