How to Choose the Right Lighting for Your Home
The real key to making your space feel like home may surprise you – it's lighting! Often the most overlooked piece of furniture or fixture in most homes, lighting actually makes the biggest impact and can change the whole look and feel of a room. It's also one of the most inexpensive and effective ways to breathe new life into an area. We've teamed up with the experts at Studio 882 to encourage you to put a little more effort into your fixtures. And if you end up feeling extra inspired, you can purchase any of these pieces in their Glen Mills showroom.
Read on to enlighten yourself on ways to take each room from drab to fab with the simple flip of a switch.
Entryway
The entryway is your guests' first impression of your home – so you better step it up. Chandeliers or a statement-making pendant light are a great way to welcome guests in an elegant, but unimposing style.
Living room
It's important to have flexible lighting options in a living room since it's used for so many purposes – parties, reading, casual hangouts, family time, etc. Layered lighting – a variety of light sources (lamps, recessed, pendant) in one room — is the foundation to every well-lit space. First pick a focal point – it can be a painting, fireplace or piece of furniture and build your lighting plan around that. You'll need a chandelier or overhead recessed lighting to illuminate that chosen space and table lamps throughout the rest of the room to allow you to instantly change the mood. When in doubt, install dimmers to whatever light source you choose to give yourself and guest options.
Dining Room
Dining rooms are by far the easiest space to light, since the focal point is always the same – the dining table. A reliable choice is always a low-hanging chandelier set directly over the center of the table or a pendant light, placed in the same spot. For something truly different, try a lantern or super modern flushmount. Regardless of the style and shape, make sure it's both beautiful and functional.
Kitchen
Kitchens require complex lighting, since there isn't a focal point in the space. You'll need overhead lighting for basic tasks like food prep, as well as lighting over spaces like the island, stove or sink. Consider a series of simple and chic pendant lights for these spaces or opt for an industrial looking chandelier over the island for a more dramatic look.
Bathroom
The style of lighting you choose for your bathroom will heavily depend on your usage of the space. If you style your hair, shave or apply makeup in there, you'll want task lighting throughout the layout. That means bright sconces or vanity bulbs surrounding the mirror and recessed lighting in the rest of the room. The placement of these sconces is especially important to ensure the most flattering illumination. You'll want them placed at face height. If you use your space for a more spa-like experience, consider installing a chandelier or dramatic pendant light over the bathtub for a luxe but livable look.
Bedroom
Bedroom lights should be both fun and functional. Since this space serves as your sanctuary, you'll want the option to dim or lower the lights and create an oasis-like ambiance easily. A fuss-free overhead or recessed light with table lamps is the most practical way to achieve all of your lighting goals for this room. If you want to enhance the space a little more, you can trade the table lamps for matching pendant lights over each bedside table. It makes for a more modern and sleek look without compromising lighting capabilities.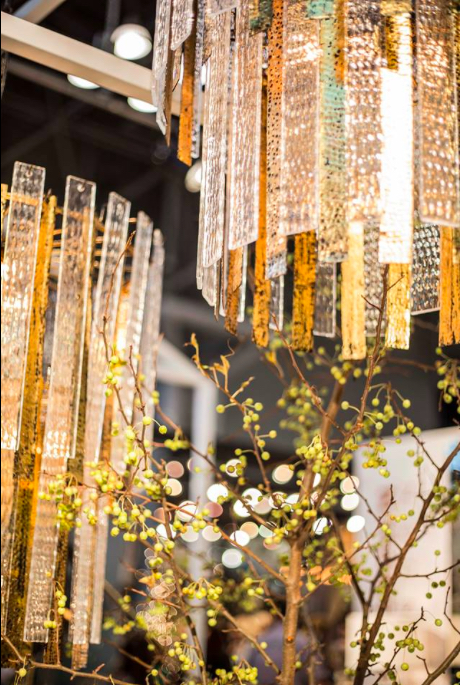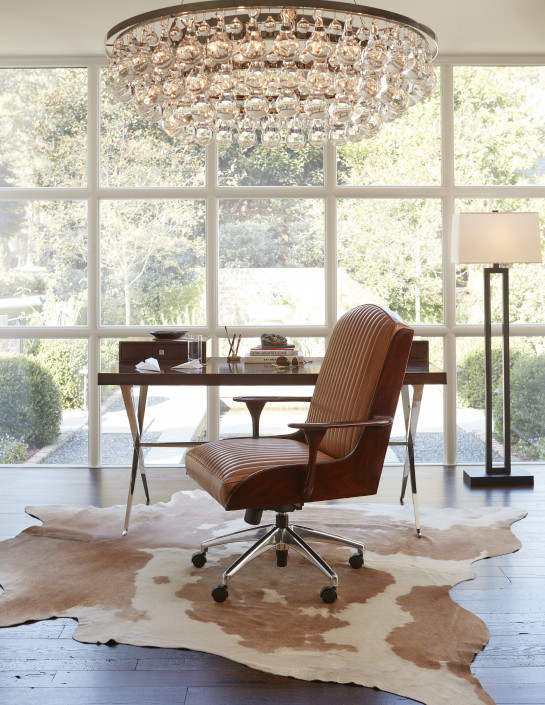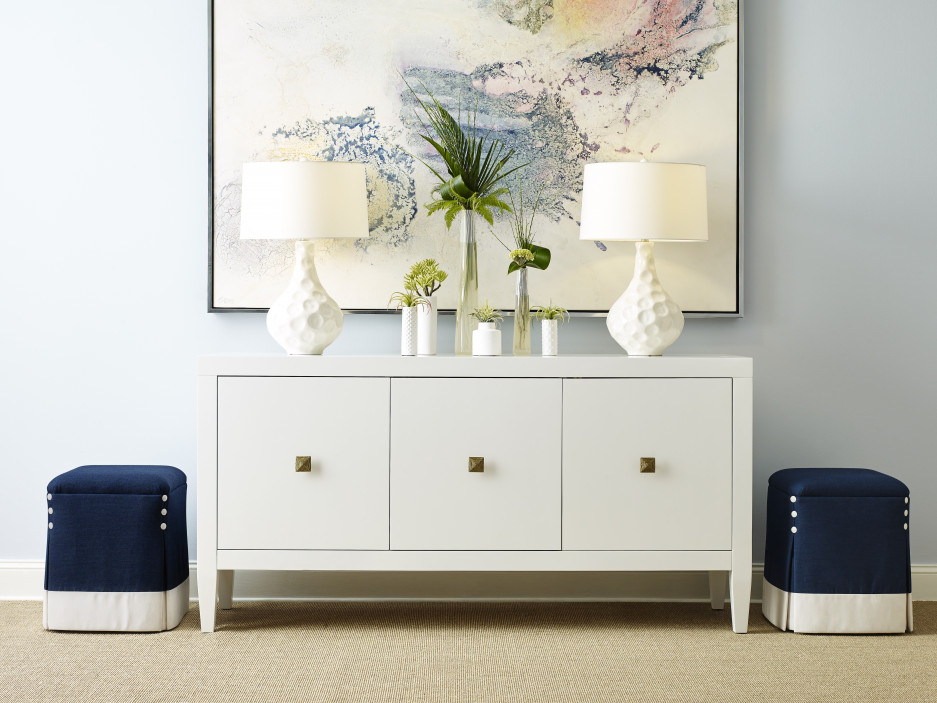 For more inspiring ideas, visit Studio 882 at 101 Applied Bank Blvd, in Glen Mills, or call 610-314-8820 for a design consultation.
This is a paid partnership between Studio 882 and Philadelphia Magazine's City/Studio
---