The 5 Decor Trends You'll See Everywhere Next Year
With so much more time being spent at home, it's only natural to feel the urge to redecorate to change up your surroundings. Skip the fads that have passed their prime and go for an ultra-modern refresh with these five trends poised to take over the design world. With their versatile applications, these looks will bring any room up-to-date and still stand the test of time.
Recycled Materials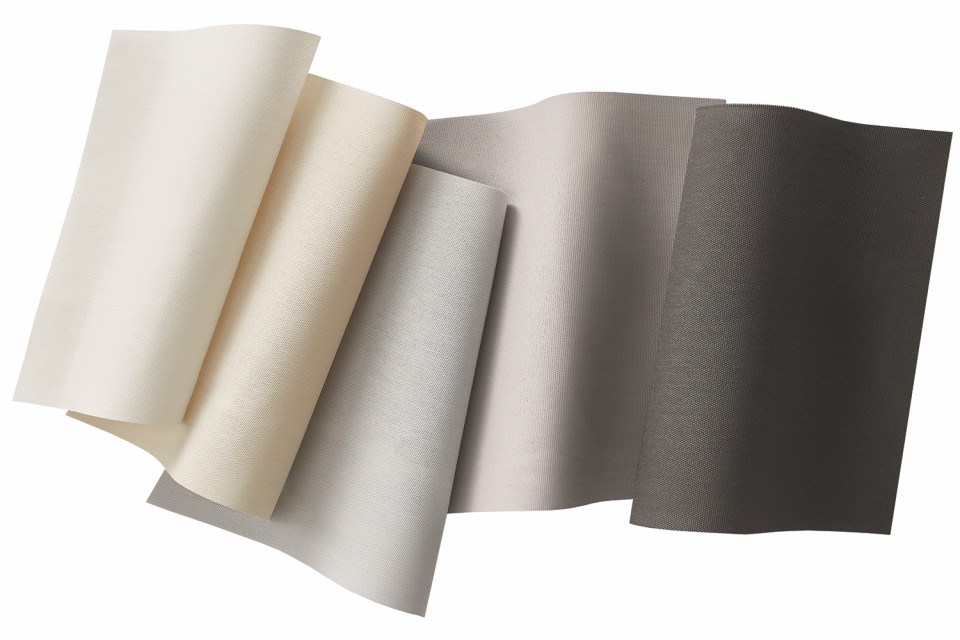 Instead of generating waste, some popular home improvements like reclaimed wood and LED lighting actually reduce it. The latest example: GreenScreen Sea-Tex Fabric from Hunter Douglas. The innovative material is made from washed-ashore waste that would otherwise potentially harm innocent marine life whose existence is critical to the eco-system. The plastic litter is transformed into sturdy yarn, which in turn is woven into chic and sustainable fabric for select Hunter Douglas window shades.
Soothing Blues
Move over, millennial pink. Cool blues have taken over as the decorators' color of choice. In fact, color leaders Pantone, Sherwin-Williams and PPG all chose variations on rich navy and cobalt as the top hues for the year. Vivid yet neutral, these rich tones can appear on everything from upholstery to cabinets to window treatments.
Textured Surfaces
Between rattan chairs and bamboo baskets, natural materials make up much of the decor du jour on Instagram. The eco-friendly choices, whether it's a cane headboard or woven wooden shades, balance out more formal elements for a more nuanced result. "The added texture adds tension to a room with polished cotton and silk," says Lisa Mende, an interior designer from Charlotte, North Carolina. "This is a very popular look."
Smart Features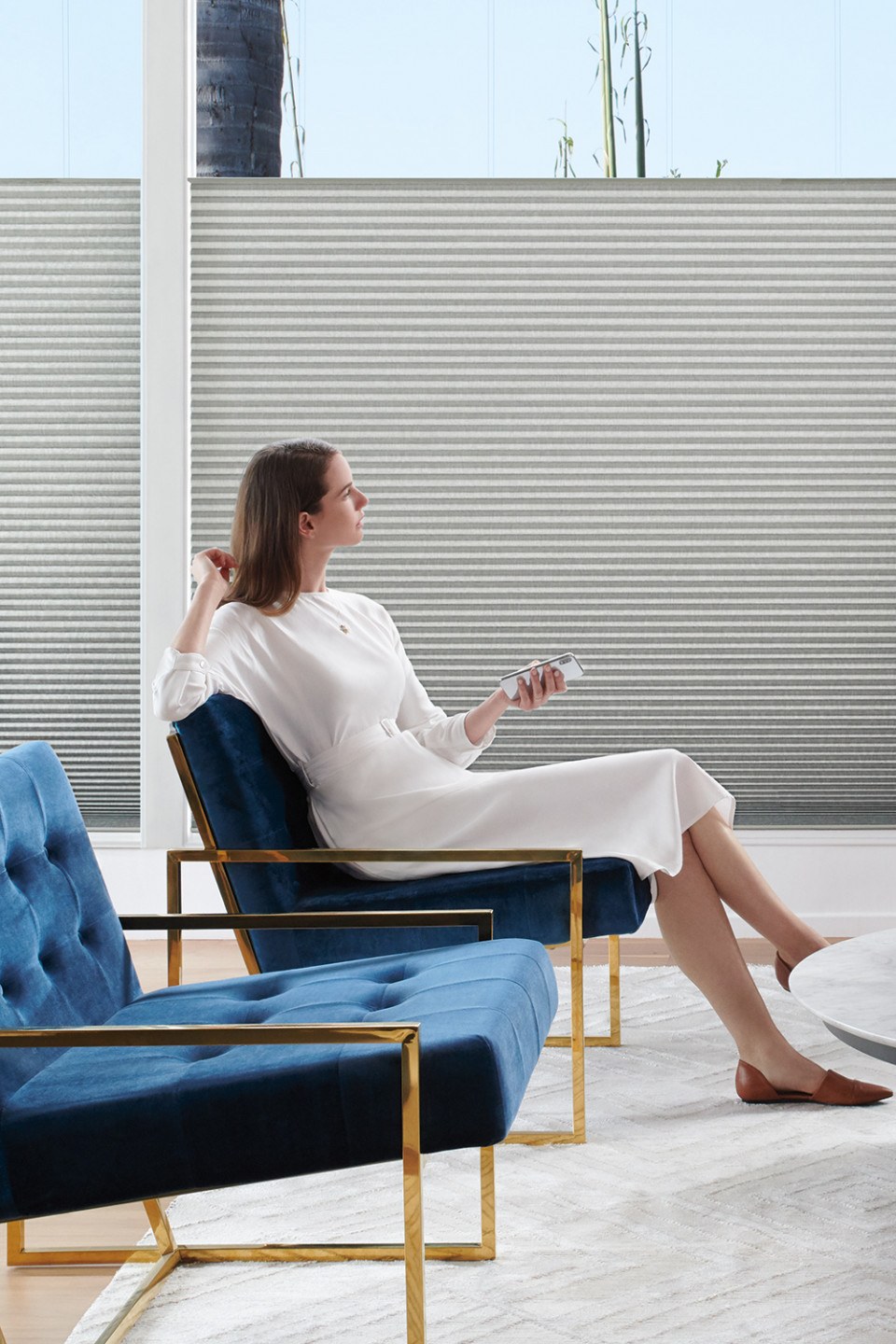 From fridges with built-in cameras to Alexa-compatible ovens, internet-connected devices have made managing a home as simple as tapping an app or voicing a command. These new innovations go beyond the kitchen, though. PowerView Automation allows homeowners to schedule their window treatments to reposition automatically throughout the day so the bedroom can remain dark at bedtime and then receive morning sun when it's time to wake up.
Botanical Patterns
For the freshest patterns, look no further than the outdoors for inspiration. Renowned designer Rebecca Atwood drew on botanical shapes like fruit trees, leaves, stems and grass for her new Design Studio drapery and shades collection for Hunter Douglas. For one fabric, Atwood used a potato printing technique, cutting the spuds into floral shapes and using them to stamp the motif into a distinctive pattern. "I love that the resulting shapes are imperfect, yet beautiful, and textural," she says. "They don't feel too sweet, but soft—like when you come across petals scattered along the sidewalk in the spring."
Upgrade your home with Hunter Douglas, the leading specialist in premier window treatments and systems.
This is a paid partnership between Hunter Douglas and Philadelphia Magazine's City/Studio
---