A World-Leading HIV Research Powerhouse Is Right Here in Philly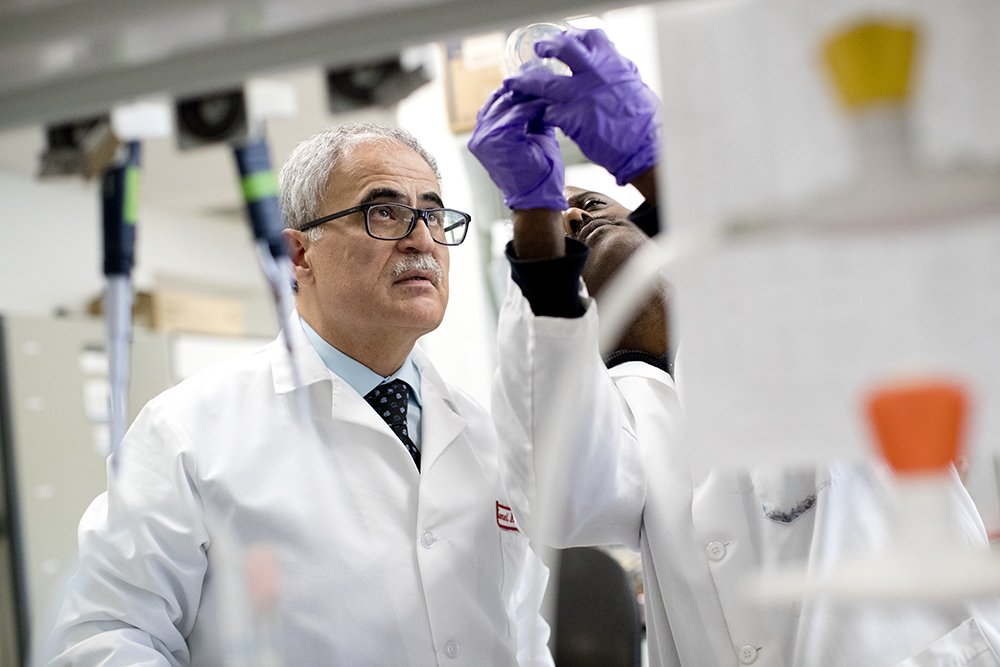 Although HIV treatments exist, there is no true cure for this disease affecting some 37.9 million people worldwide. HIV infection not only harms the immune system by destroying white blood cells, but the virus also writes itself into a person's DNA, making permanent elimination much more difficult.
"Current antiretroviral treatment does not eliminate the incorporated viral genome," explains Kamel Khalili, PhD, director of the Comprehensive NeuroAIDS Center at Temple University. "What it does is suppress the expression of the viral protein and its replication."
To find a real HIV cure, Khalili and a team of researchers are testing the use of a precise gene-editing tool known as CRISPR-Cas9. This recently developed technology removes specific, harmful sequences in a genome without affecting vital genetic information.
Research starting seven years ago led to a breakthrough in 2019 when the scientists successfully eliminated HIV from living beings for the first time. While suppressing viral replication with a long-acting, slow-effective release antiretroviral therapy (LASER ART), the scientists employed CRISPR technology to excise HIV from the genomes of infected mice. At the end of the treatment period, test results revealed the complete elimination of HIV DNA in one-third of the affected mice.
"The importance of that observation was that this disease is curable," Khalili says. "For the first time, we showed that curing HIV infection and AIDS is possible and that this can happen only if you can eliminate the viral DNA from the host genome."
After the success of the trial, Khalili's team has since tested the same technology on primates and hopes to begin working with humans in the near future. They are currently seeking FDA approval to begin a phase I clinical trial—starting as soon as the end of the summer.
Gene-editing research is just one area of study for Temple's Comprehensive NeuroAIDS Center. The hub also investigates the public health impact of HIV and associated neurological diseases, such as the link between the virus and opioid abuse. "They can synergistically amplify each other's effects in the stopping of brain functions," Khalili explains.
Ultimately, the lab hopes to develop a comprehensive solution to HIV. Whereas current treatment plans require patients to take antiretroviral drugs for life, Khalili hopes that the prospective CRISPR-Cas9 and LASER ART could work in as little as a single inoculation—potentially making it much easier to roll out on a global level.
"The goal is not just to suppress or delay a rebound in the body of the patient," Khalili says. "Our goal is to make a world that is HIV free."
Tackle the world's complex problems at Temple University, an R1 research institution dedicated to making a real, positive impact.
This is a paid partnership between Temple University and Philadelphia Magazine's City/Studio
---