Your Guide to Philly Festivals, Concerts and More This Summer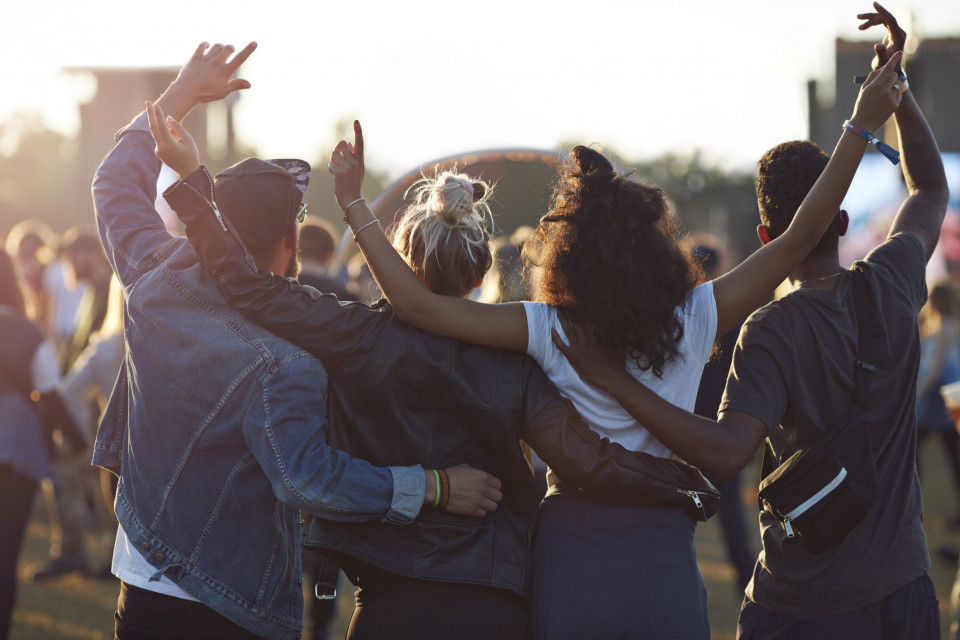 The City of Philadelphia has announced it will lift all restrictions, except for the mask mandate, by June 11. While that's amazing news, the question of what it will look like when we can all safely gather together is anything but settled.
"We're not getting back to the old normal. We're getting back to the new normal. So with some of these events, we're going to have to wait and see how they'll fit into that new normal," says Christine Cleaver, M.Ed. and assistant professor in the School of Sport, Tourism and Hospitality Management at Temple University. Cleaver has worked with the biggest players in the Philadelphia events industry, and her students have gone on to work with the Flower Show, Live Nation, Welcome America and the Philadelphia Chamber of Commerce.
Cleaver and the classes she teaches are intensely focused on how to adapt to the evolving events scene, so she was the perfect person to consult with on what it might look like as it returns in person. While she cautions that there will be a lot of changes, she's optimistic that those changes could be for the better.
"I don't think there's going to be a lot of stepping back," she says. "I think there's going to be a lot of stepping forward."
Getting to the New Normal
So, the first question on many of our minds is, when will it be ok to go to a festival again? The answer isn't completely cut and dry.
"Many in the industry are saying Labor Day is going to be the events industry's New Years. I think it's going to be sooner," she says. In the process of creating the new Bachelor of Science in Event and Entertainment Management at Temple, Cleaver polled her top sources for internships and employment across Philadelphia, and continually revises her courses to keep them relevant for the current events world—so she's gained a deep insight into the current state of events in Philly.
Cleaver points to the Philadelphia Flower Show, beginning on June 6, as the big jumping off point and test case for events returning.
As vaccinations reach their peak over the summer, Cleaver thinks smaller, community festivals will return—outdoor events that occur fairly organically. As for concerts, they'll primarily be outdoors, with the Mann Center leading the way in Philadelphia with an outdoor concert series already announced.
By fall, Cleaver thinks we'll be back to attending 85 percent of the kinds of events we flocked to pre-pandemic. But that good news comes with a price.
"I'll be honest—that remaining 15 percent is the grey area of, 'Where are they actually going to end up?'" Cleaver says. The 15 percent Cleaver refers to are truly massive events that used to pack stadiums and vast concert halls. Whether they ever return, Cleaver says, may be a matter of just how innovative a new generation of event planners can get.
Changing the Tech
Even smaller events could look very different from pre-pandemic. But that's not just a matter of necessity—Cleaver points out that many of the innovations necessary to make people feel safe and comfortable post-COVID also simply make for an intrinsically better event.
Cleaver has seen firsthand how technology can improve an event. In her events program at Temple, Cleaver leads her students through the process of putting on an event themselves as a final project. Even through the pandemic, the students were able to put on global events involving thousands—all thanks to a custom-built app which allowed attendees to interact over their own social network.
"It's hard to do an international conference due to the time zones and distance, so this was actually an improvement," Cleaver says.
As in-person returns, it's innovations like these that will increase the importance of the hybrid event. Virtual components will increase access and accessibility, offer events new sources of revenue and offer attendees exclusive experiences.
"This was something we looked at prior to the pandemic—could the hybrid event be an additional revenue source?" Cleaver says. "So, if someone buys a virtual ticket, maybe they're getting a backstage tour and a Q&A with the artist."
Shaping the New Event Experience
The days of walking into a concert hall, sitting down for several hours and calling it a day might be over. Cleaver thinks the industry is moving toward more of a zone format for events. Even if the performance remains the main attraction, events will be more spread out, with particular activities relegated to different areas—dining in one corner, merchandise in another, etc.
The goal will be not only space, but to make sure each aspect of the event is given the attention it deserves and nothing is overwhelming. Especially after an isolating and stressful pandemic, attendees will need that space, as well as designated "neutral zones," to feel comfortable and calm. Since Cleaver's courses are driven by experiential learning, that conscious design is something fundamental to the sensory-based approach she teaches to her students as they work on designing events.
"I have my students close their eyes and walk through the event," she says. "Use your five senses and make sure nothing's too overwhelming."
Getting the Timing Right
Touch-less tickets could be a key technological development heading into the future—an approach that has attendees use a phone to scan into an event instead of a paper ticket. The industry was already moving toward this model pre-COVID, and now, that development has accelerated for the better.
Cleaver points out that it will likely become standard that when you buy entrance into the event, not only will you receive your QR code, but you'll also receive instructions on how, where and when to enter the event—to limit crowds bottlenecking at one time and place. Not only does this cut down on exposure to COVID and other seasonal illnesses like the flu—it also cuts down on your wait time. Once inside, QR codes can also cut down on wait time for things like concessions.
The new normal might be different, but that doesn't have to be a bad thing. Cleaver is hopeful about what the new generation of event planner she's training could accomplish.
"Through every challenge there is innovation that is born," Cleaver says. "It'll make us a stronger industry because if something like this were to happen again, hopefully it'll enable us to not shut down completely."
Prepare for a career in the evolving events industry with Temple University. Learn about their programs in event and entertainment management.
This is a paid partnership between Temple University and Philadelphia Magazine's City/Studio
---