Send Mom Your Love With These Meaningful Mother's Day Gifts
This Mother's Day, celebrate Mom at home while also celebrating women around the world. Make an impact with Ten Thousand Villages, which supports female artisans in developing countries across the globe through its fair trade mission. The handcrafted wares mean more to both the makers and the recipients, so show your support with a gift that says "thank you."
The Green Thumb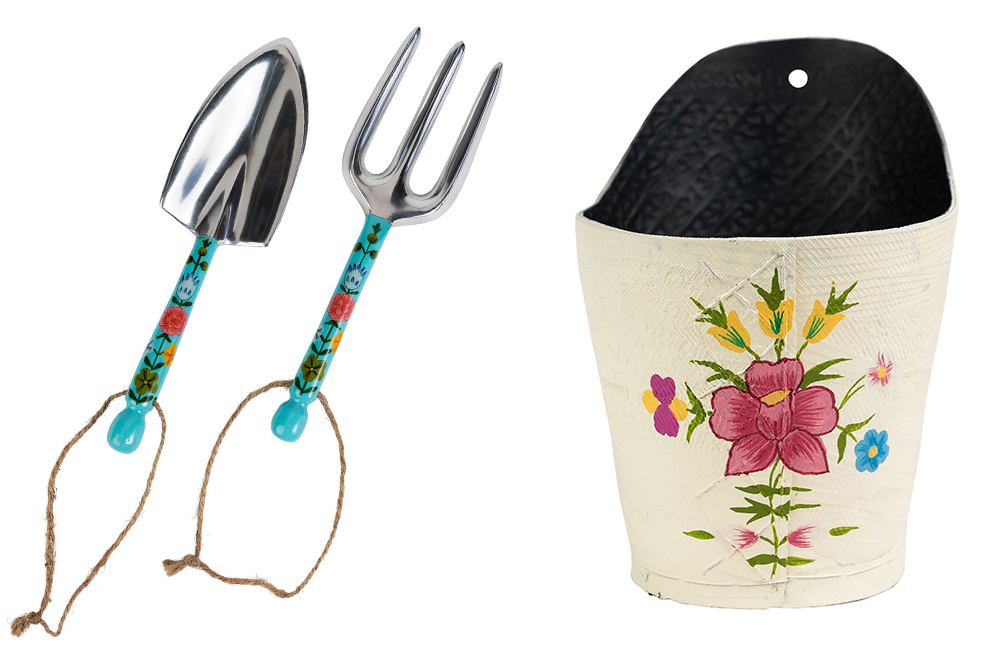 Floral Garden Tools Set: Add some cheerfulness to weekend yard work with a colorfully painted trowel and cultivator. The artisans belonging to the Noah's Ark collective in India handcraft these tools at home, benefiting from the fact they can work and spend time with their children.
Tire Wall Planter: This sturdy planter—also made by Noah's Ark—repurposes recycled tires into a beautiful decoration for her patio. It can also double as storage for her garden tools.
The Sustainable Style Maven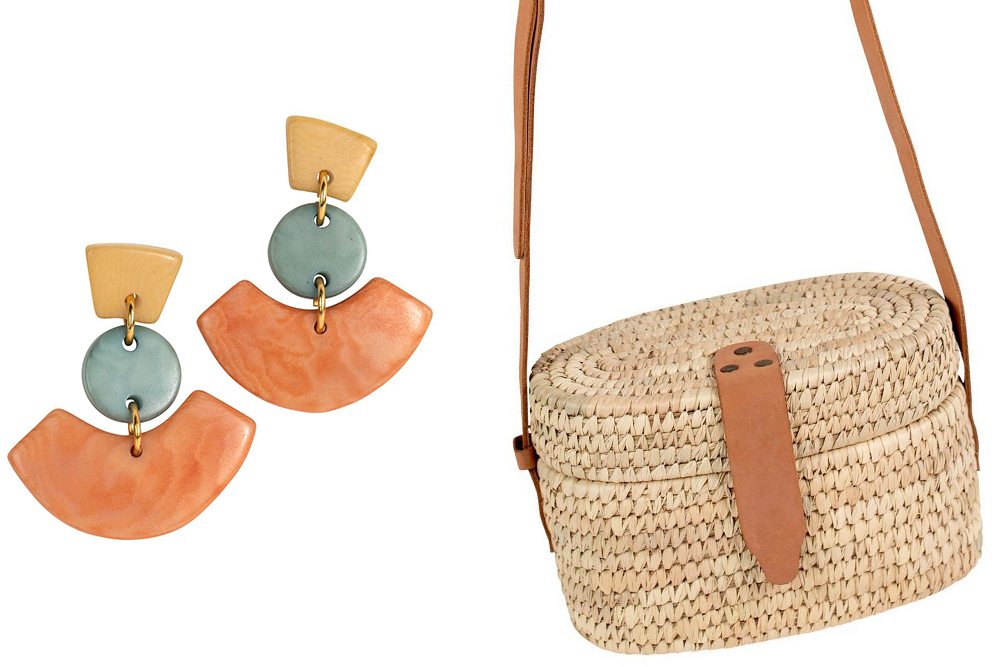 Blossom Earrings: These vibrant earrings come from partners in Ecuador who receive paid vacation and maternity leave in addition to fair trade wages. They're handmade with sustainably sourced tagua nuts, also known as "vegan ivory."
Crossbody Woven Purse: Women artisans in Bangladesh use traditional weaving techniques and locally sourced, sustainable materials when crafting these crossbody bags. There's a lined pocket inside for her keys, plus an adjustable leather strap for when it's time to head out.
The Hostess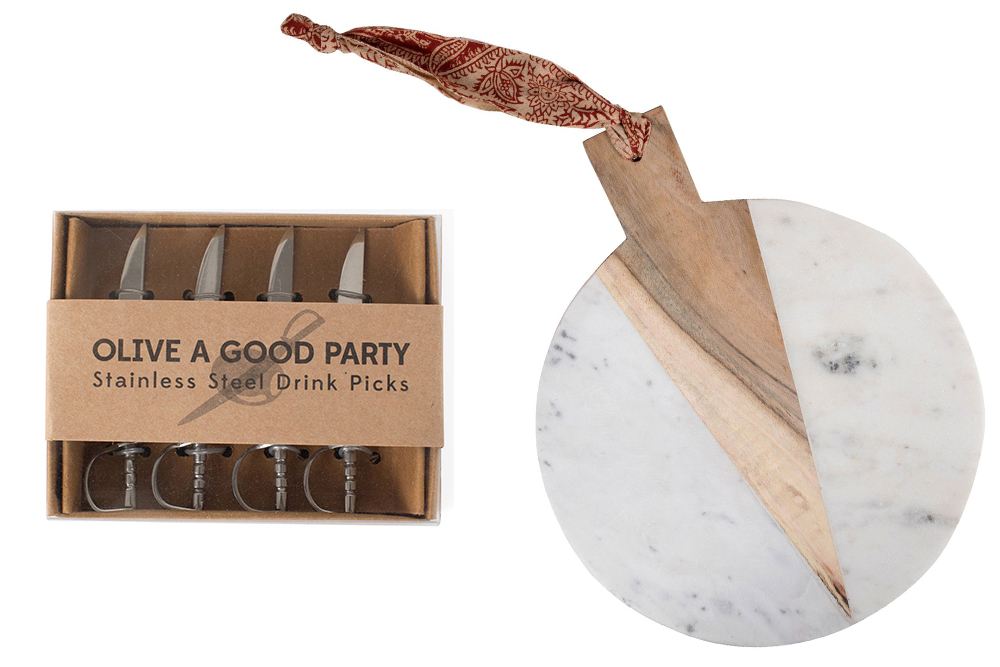 Olive a Good Party Picks: Handmade metal picks dress up any drink or appetizer, even for a virtual cocktail party from home. Cheers to that!
Marble & Wood Cutting Board: Artisan partners in and around Mumbai create these chic cutting boards as part of a handicraft association. The organization's name Asha means "hope" in Sanskrit.
The Master Relaxer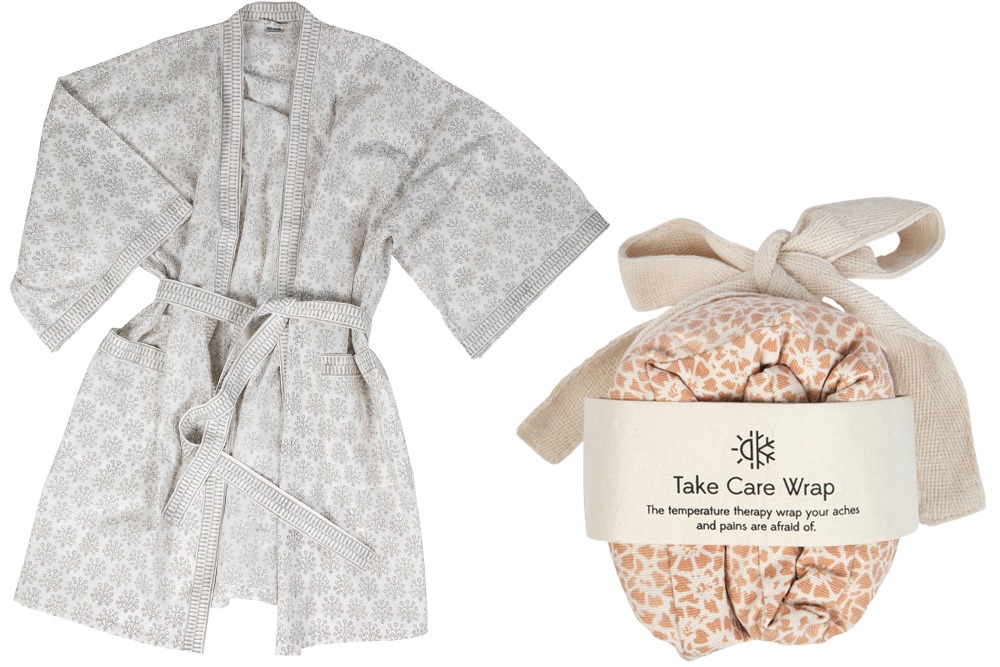 Rainy Day Robe: A light and soft cotton robe is perfect for cozy days spent indoors. Indian artisans practice traditional craft skills when block-printing the pattern by hand.
Take Care Wrap: Handmade by Nepali women, this all-natural warming wrap is easily heated in the microwave and provides soothing comfort for aches and pains.
The New Mom or Mom-to-Be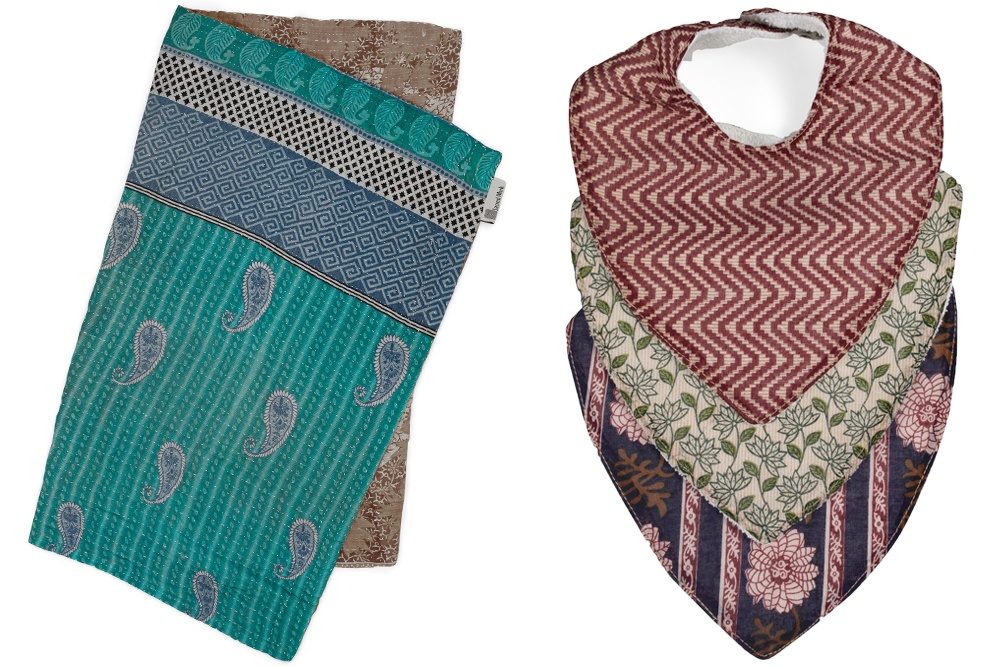 Sari Baby Blanket: Women artisans in Bangladesh lovingly stitch together recycled sari textiles in the traditional kantha style when sewing these one-of-a-kind baby blankets.
Upcycled Sari Baby Bibs: The same artisans also use recycled fabric to handcraft adjustable, terry cloth-backed bibs. Their group, Prokritee, employs women who wouldn't otherwise have access to dignified and fair employment.
The Yoga Lover
Mindful Yoga Pillow: Support her practice by gifting this beautiful patchwork yoga pillow perfect for mindful meditation. Women artisans in Vietnam hand-sew the cushions, so no two are exactly alike.
Phoenician Glass Candleholder: Recycled bottles find a new life as swirling masterpieces. Glassblowers smash the cast-offs into pieces and then reshape the shards as tea light holders, which glow beautifully when lit.
The Mom Who Has Everything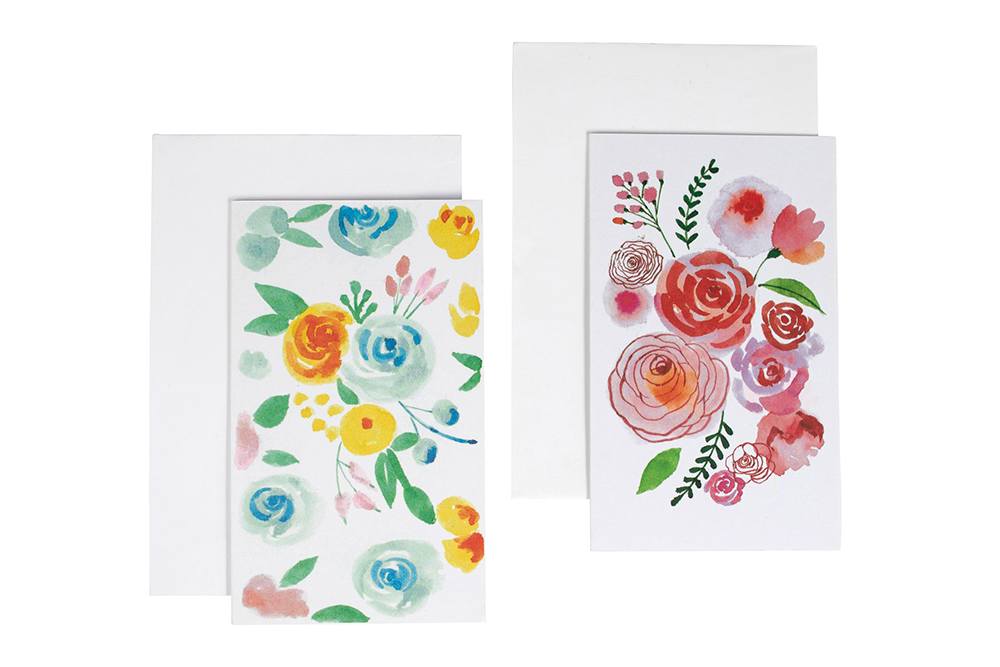 A Donation in Mom's Honor: Honor your mom by donating to empower women and others excluded from the global economy. The wages a woman earns through fair trade are often the family's most reliable source of income. Having access to fair and steady employment promotes gender equality and stronger communities because research shows that when women are empowered, sustainable economies develop.
Bouquet Card Set: Tell her how much she means to you from afar, and let her know why you made a donation to empower moms around the world with a hand-painted card, made by artisan partners in India.
Shop for Mom and support more than 20,000 artisans worldwide with Ten Thousand Villages. Now through April 26, buy one gift and get one 50% off, plus free shipping on orders over $50.
This is a paid partnership between Ten Thousand Villages and Philadelphia Magazine's City/Studio
---