What It's Really Like Driving an Electric Car in Philly
Driving in Philly has its perks (a scenic cruise along Kelly Drive, anyone?) and its challenges (finding cheap gas, just to start). Switching to an electric car offers advantages like a reduced carbon footprint, a quieter engine, and no more oil changes, but how does it really stack up in practice? Get every question that you have about owning an EV answered below.
What's it like to drive one?
While these cars may not run on gasoline, that definitely doesn't mean they aren't powerful. The Audi e-tron, a sporty SUV, can go from 0 to 60 miles per hour in 5.5 seconds, can reach up to 124 miles per hour and tow 2 tons worth of cargo — but best of all it has nearly instantaneous torque. The Audi e-tron sportback, a crossover coupé SUV with roomy seating for five passengers and their luggage, boasts similarly impressive stats.
What kinds of tax credits can you get in the state of Pennsylvania?
Purchasing an electric vehicle can come with some pretty sweet financial perks. Right now, Pennsylvania drivers can take advantage of a $750 state rebate for purchasing a battery electric vehicle like the e-tron as well as a federal tax credit worth up to $7,500.
Where do you charge an electric car?
Many owners will charge their electric vehicles at home using a 240-volt outlet (the same as an electric clothes dryer), which will replenish a battery overnight. Amazon home services is a partner equipped to make the installation process as seamless as possible. To upgrade your outlet, simply click a button and a vetted pro will come to your house at a convenient time and outfit the garage with what you need.
Audi e-tron owners also receive 1,000 kWh of complimentary charging on the nationwide Electrify America charging network, including nearby locations in King of Prussia and Cherry Hill. Just 30 minutes at a high-speed public charger can get you another 160 miles on the road.
Can it handle the traffic on the Vine Street Expressway?
The stop-and-go traffic on I-676 has met its match thanks to new intelligent programs on EVs, like Audi's adaptive cruise assist and pre sense. The e-tron will automatically adapt its speed to the traffic situation and help keep the vehicle within its lane, even bringing the car to a complete stop if necessary. If hard braking is detected, the driver and front passenger seat belts will tighten, the hazard lights will switch on and the side windows and sunroof will close to keep you safe.
Can an electric car handle icy, snowy Northeastern weather?
Audi EVs are just as rugged when it comes to winter snow and storms. The Audi e-tron is standard equipped with quattro all-wheel drive, meaning it will help monitor traction, stability control and movement of the wheels when you're in slippery situations.
Can you make it to the Poconos or the Shore on a single charge?
Yes! In addition to zipping through your daily commute, an electric vehicle can function as the perfect road trip car, too. Audi e-tron models have long-range capability, topping 200 miles on a single charge. The only reason you'd have to stop at Wawa on the way is for a hoagie.
Want to try one for yourself? Get the Audi e-tron delivered directly to your driveway for an eight-hour test drive. Register for your test drive here.
---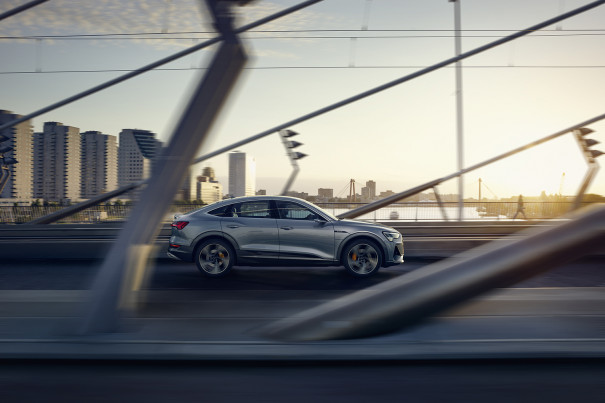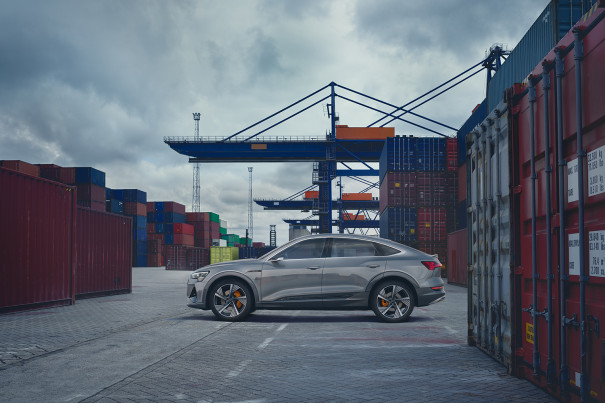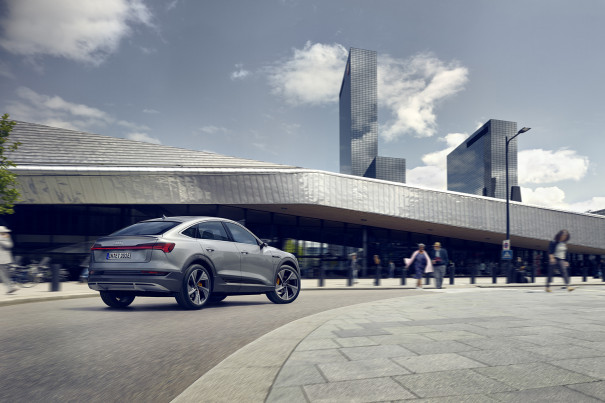 ---
This is a paid partnership between Audi and Philadelphia Magazine's City/Studio
---