From Air Quality to Noise Pollution, Here's How New Green Transportation Options are Changing Life in Philly—For the Better
In the current climate crisis, it has become paramount that we change some of the ways we live in order to protect our planet. But it's not just a matter of obligation. Innovative, sustainable transportation options like electric vehicles are making everyday life in the Philadelphia region better every day, from improving our air quality to making travel more efficient.
And fortunately, with new luxury EV options reshaping our idea of what sustainable transportation can be, it's easier (and more fun) than ever to use these options to get around. Here's how our adoption of green transportation is changing everyday life in Greater Philly.
Noise Pollution Is Reduced
As more people take advantage of green transportation options, noise pollution levels actually drop as well. Electric vehicles are particularly transformative in this sense because, without a combustion engine, they replace the typical engine and exhaust sound with near-silence or a controlled sound designed with pedestrian safety in mind.
The best examples of this clean transportation trend, like the Audi e-tron, even take this into account when considering the driver's experience: the e-tron has been aerodynamically engineered to maintain that quiet inside the vehicle, so the driver isn't suffering from noise pollution even as they help reduce it.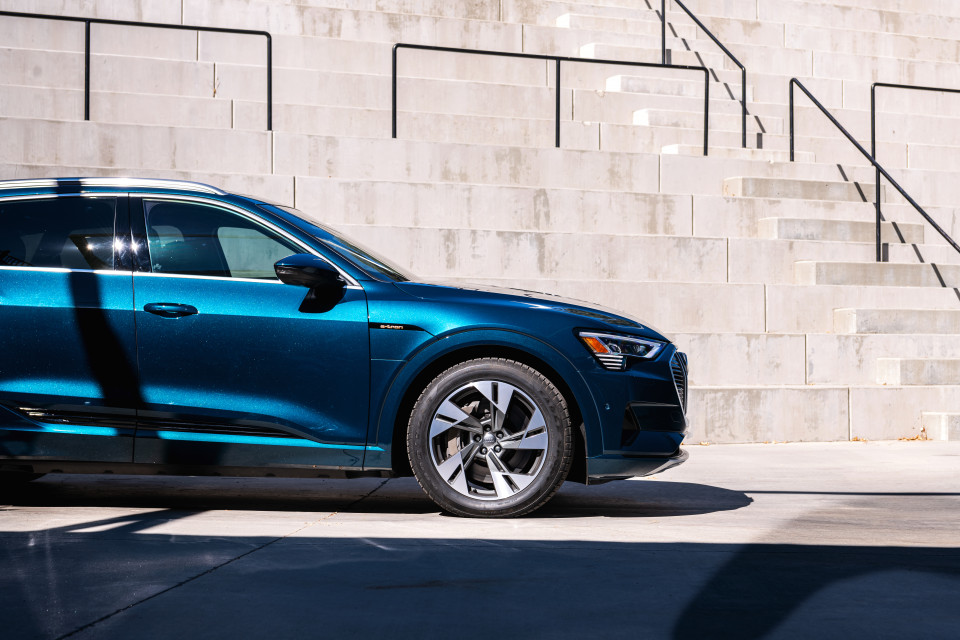 Air Quality Is Improved
Thanks to green transportation options, you and your natural surroundings can breathe easier. Companies like Audi have committed to promising plans aimed at reducing harmful emissions. Audi plans to drastically reduce CO2 emissions over the next decade, and are hoping to achieve net CO2 neutrality by 2050. It doesn't stop at a few electric cars; not only will they create more sustainable factory production, but their goal is to transform the auto landscape by 2025, by making one-third of U.S. Audi models fully or partially electric.
Travel Is More Efficient
You don't have to worry about the charge—luxury electric vehicles are now increasingly efficient for travelers. For example, the e-tron's high-voltage battery can store up to 95 kWh of energy for extended travel (an EPA-estimated driving range of 222 miles) and can be ready for the trip in less than half an hour at a high-speed charger. With more than 19,000 charging outlets nationwide, that means saying goodbye to pulling off the street and hello to the open road.
For the biggest impact (and the smallest footprint) consider powering your vehicle using wind or solar energy with a renewable energy provider. For their vehicles, Audi has partnered with Arcadia, which matches utility users with renewable energy without requiring any new equipment at your home.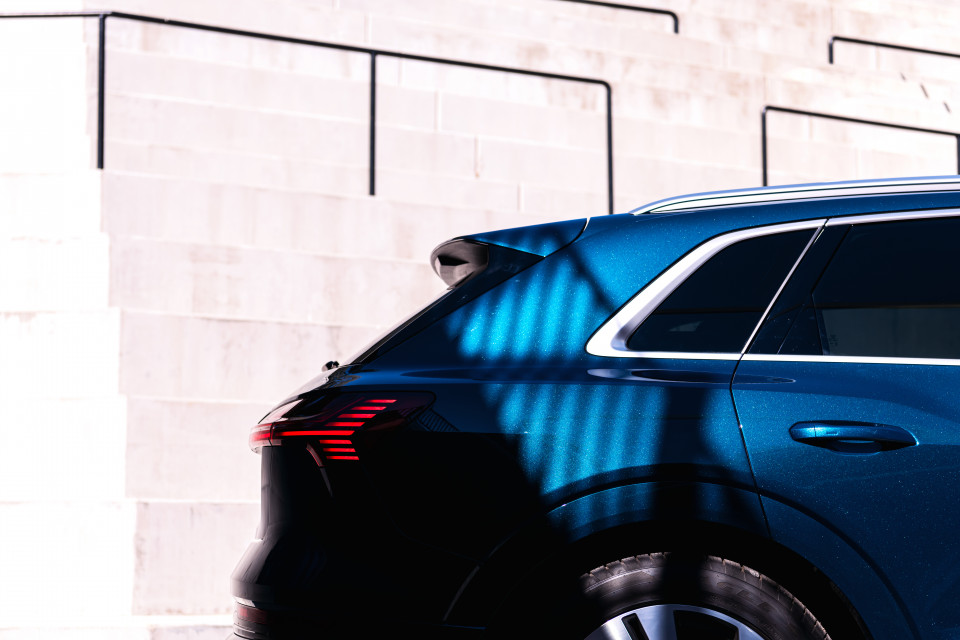 People Are Saving Money
Saving money is one of the major ways green transportation is making a positive impact. A Consumer Reports study shows that an electric vehicle owner can save an average of $800 to $1,000 per year on fueling costs compared to a standard, gas-powered vehicle when they primarily charge up at home.
The study also showed that electric vehicles require far less maintenance—$4,600 less maintenance per year, to be exact. Consumer Report also says that newer electric vehicles hold their value either just as well as or better than gas-powered models. You could even save money upfront—buyers may be eligible for federal and possibly local tax credits just for buying an electric vehicle.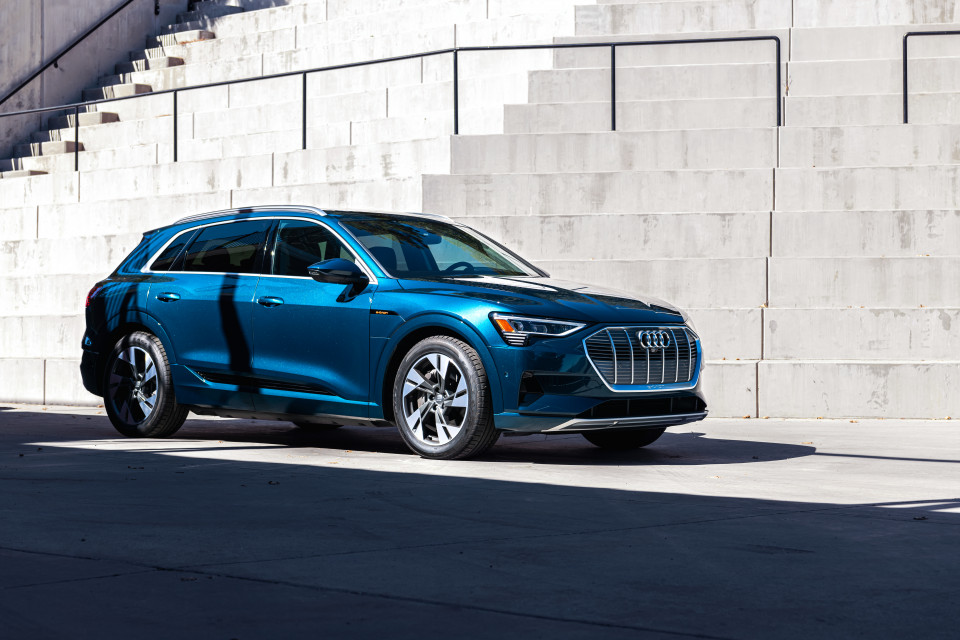 The Driving Experience Is Better
Ultimately, high-end EVs make watching out for the environment just plain fun. Owning an electric luxury SUV like the Audi e-tron means you can watch out for the environment, without having to sacrifice your dream driving experience–in any condition.
A beautifully designed and meticulously engineered vehicle, the e-tron offers the best of Audi's quattro all-wheel drive experience, for superior handling. With smart safety features and a towing rating of up to 4,000 lbs., you're all set for an outdoor adventure—so you can go out and enjoy the natural world you're helping to protect.
Even as you explore the rugged outdoors, you'll be experiencing a new level of luxury. The interior of the e-tron includes Valcona leather appointments and wood inlays, remote climate control, and optional air ionizer and heated and ventilated front seats. The all-in-one infotainment system allows you to control navigation, entertainment (including the car's 16 speakers) and even ride dynamics with a tap of the touchscreen or through hands-free voice commands.
Plus, the Audi now offers a function-on-demand option on some of its models (including the entry e-tron) so that whenever you're ready to upgrade a few of your features, it could be available at a click of a button. All-told, the Audi e-tron leaves you no excuse not to join in the transition to clean energy and green transportation.
Test drive an Audi e-tron vehicle at your local Delaware Valley Audi dealer today.
This is a paid partnership between Audi and Philadelphia Magazine's City/Studio
---