How Data Science Is Keeping Your Cell Phone Info Safe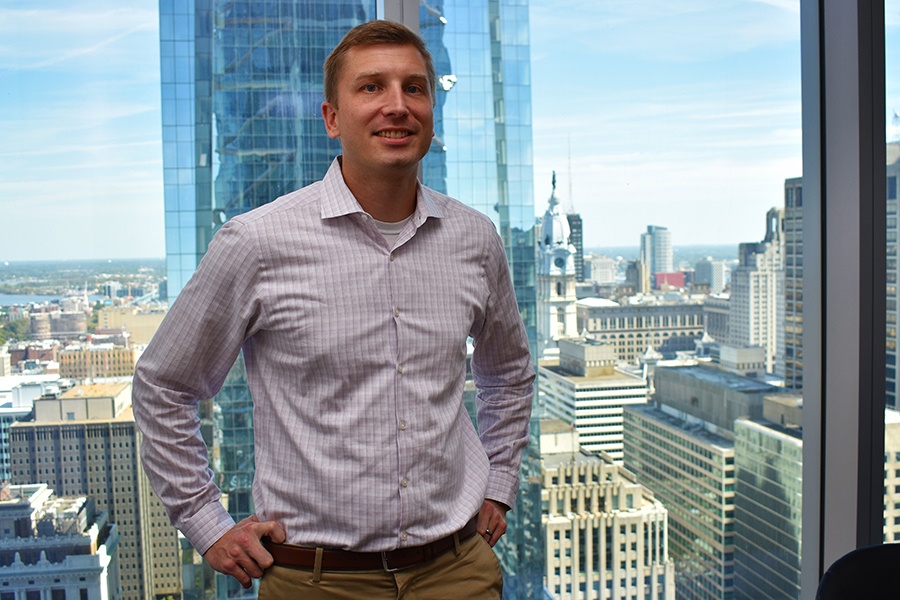 When bad actors attempt to buy new phones online to sell on the secondary market, they'll use stolen account credentials and credit card information. It's Jacob Rozran's job to weed these fraudulent orders out. As the Manager of Data Analytics for Xfinity Mobile Fraud Risk Management, he uses advanced analytics and data science to recognize red flags — protecting the company's bottom line and preventing phony charges from popping up on its customers' bills.
"With every order that comes through at Xfinity Mobile, we're evaluating, 'Is this person who they say they are?'" Rozran explains.
The former project manager jumped into his current role without much prior technical experience, but with the support of his supervisor, he completed Villanova University's Master of Science in Applied Statistics program to gain the skills to succeed in his new position.
"Data science is a very exciting field," Rozran says. "I wanted to know as much about it as I possibly could. After doing some research on the universities in the area, I picked Villanova. The program was designed in a way that I could both work full-time and attend classes, which was very important to me."
Rozran's coursework helped him boost Xfinity's antifraud measures right away, improving the department's ability to identify jeopardized accounts. "You can use email behavior to detect whether an account is being used appropriately or not," he says. "I learned how to build a statistical model in order to detect compromised user accounts. We were able to get much more efficient in how we were handling that detection."
Being able to bring real work projects into his studies at Villanova was a major plus for Rozran. Throughout his studies, he presented ongoing projects from his job at Xfinity to faculty and peers. "I was learning key statistical concepts and also getting critical feedback on my work projects from experts."
In addition to fraud protection, Rozran uses data analytics to help the business make credit decisions by better predicting potential debts. "We have so many dollars of loans out at any given time," he explains. "So we try to forecast out our debts and collections as best as possible. We can have an expectation from a financial perspective of how bad or well we're doing." Using a gamma distribution —a statistical distribution useful for modeling data that aren't symmetric — Rozran's team was able to improve these estimates further.
As data science continues to evolve, there will be more opportunities to leverage it for customers' and companies' benefits, he predicts. In fact, U.S. News ranked "Statistician" as the second-best job overall and the best business job for 2019.
"Many people think that analytics is all about the numbers and statistics only," Rozran says. "However, it is much more than that. The best analysis comes from understanding the data and understanding the business needs. A good analyst will know both and be able to weigh the pure analytics with business acumen."
Interested in how studying data science can help advance your career? Learn more about Villanova's Master of Science in Applied Statistics program.
This is a paid partnership between Villanova University College of Liberal Arts and Sciences and Philadelphia Magazine
---