The Best Real Philly Delis: Suburbs Edition
Philadelphia is a hoagie town—and, man, are we proud of it. That's why Dietz & Watson is asking you to cast your votes for the best Real Philly Deli this summer. Delis from all over Philadelphia, and the tri-state area have submitted their very best hoagies and are asking you to pick your favorite. Go here to make your selection (and receive a special coupon as thanks!).
Admit it: if you live in the suburbs, you've likely fallen into a deli rut, eating the same go-to hoagie week after week. We all have favorites, to be sure, but there's something to be said for sampling what else is out there. Here, four standout suburban delis to visit in conjunction with the Real Philly Deli contest (plus, the destinations to hit along the way).
What to Eat & Where to Eat It
Serving Phoenixville since 1934, Foresta's Market is a longstanding, family-owned joint that makes one of the most delicious hoagies in town. Their submission for the Real Philly Deli contest? The Rustic Italian Hoagie, a kicked-up classic made with Dietz & Watson sopressata, prosciutto, hot capocolla, fresh mozzarella, roasted red peppers and hoagie dressing.
"A customer was looking for an Italian with a little more heat," explains Scott Foresta.
Try to plan a visit to the Phoenixville deli during First Friday so you can enjoy your hoagie amidst local festivities. The charming town hosts fun-filled First Friday programming every month from 6pm to 10pm, and it includes live music, theatrical performances, talented artists and sweet surprises. If you can't visit then, don't fret: Phoenixville is also home to Reservoir Dogs Park, where pups are welcome too.
Afterward, make your way to West Point Deli in Lansdale, where you'll find the delectable Cranberry Pepper Turkey Hoagie, which combines pepper turkey, muenster cheese and cranberry sauce topped with chopped romaine lettuce, tomatoes, thinly sliced red onion, dried cranberries and cranberry honey mustard.
Sandwich creator Dottie DeStefano thinks the popular sandwich is a no-brainer: "When Dietz & Watson Pepper Turkey came on the market, it was an instant favorite [for] our customers."
Order your Cranberry Pepper Turkey Hoagie to-go, and squeeze in some outdoor time at nearby Stony Creek Park and Hancock Street Park. Both Lansdale parks are kid-friendly and ideal for soaking in the sun's rays.
Next up on your deli crawl: Bethlehem. Swing by The Goosemen for The BandSaw, which has amassed legions of devotees who regularly frequent the deli.
The creation, we're told by Chef Tony Silvoy, relies on the expert execution of both sandwich slices. On side one: thinly sliced Dietz & Watson Santa Fe turkey topped with melted pepper jack cheese and fat-sliced pepperoni. On side two: thinly sliced Dietz & Watson Buffalo-Style Chicken topped with pepper jack cheese and four strips of bacon—also melted. Both sides are then layered with a slather of barbecue sauce and sliced lettuce.
Once you've procured your sandwich, visit Saucon Park. There are play areas for little ones and with picnic tables and pavilions to enjoy your feast. There's also plenty of green space to indulge in a round of Frisbee afterward.
As a final stop on your deli crawl, head to Sangillo Farm Fresh Produce & Deli in Drexel Hill for the Original Italian, that is deemed "by far the most popular hoagie," from owner, Thomas Sangillo. The Original Italian Hoagie includes Dietz & Watson ham encrusted with pepper, spicy capicolla and creamy provolone. Sangillo's then generously adds a layer of prosciutto, coteghino, and genoa salami to the hoagie and tops it with lettuce, tomato, onions and drool-worthy homemade sweet roasted peppers and long hots.
Eat your sandwich at Cobbs Creek Park, which is only three miles east of Drexel Hill. It contains three playgrounds and loads of hiking and running trails for some post-deli-crawl recreation.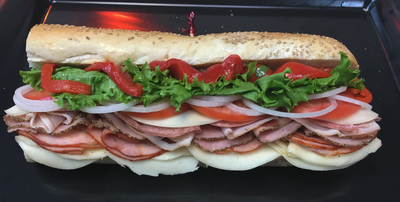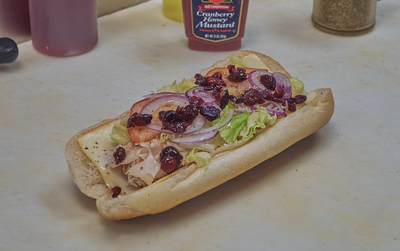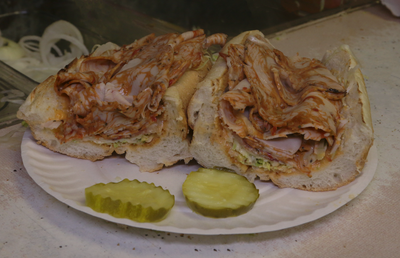 Hungry yet? Don't forget to vote for your favorite Real Philly Deli!
Remember: you have until June 30th to cast your ballot.
This is a paid partnership between Dietz & Watson and Philadelphia Magazine's City/Studio
---