Feminism Wins in Today's Workplace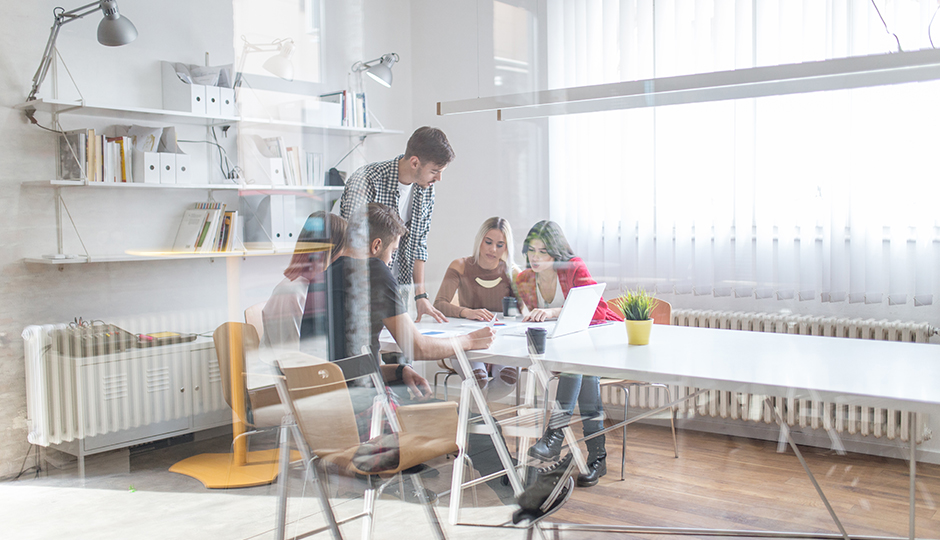 A recent feature by The New York Times notes that skills typically deemed "feminine" — think empathy, diligence and cooperation — are becoming increasingly important in today's workplace.
So what does that mean? It seems that while technology continues to grow and evolve, there are some inherent human traits that are growing in importance when considering today's collaborative environment. Now, more and more careers are people-centric. According to CNN, some of the fastest growing jobs are in the fields of personnel management and therapy. What that means is an increased need for employees with the ability to effectively communicate, care, and consider other perspectives. What it also means is that we need to bridge the gap between how we think about these "male" and "female" traits in the workplace. If we want to get ahead in today's innovative space, we need to stop compartmentalizing and start appreciating fluidity and emotional differences.
So, how can companies in Philadelphia bridge the gap and break the stereotypes? First, as Children's Hospital of Philadelphia CEO Madeline Bell discussed in an interview last month, we need to look up. "As a woman CEO in Philadelphia, there are not many of us, and I feel responsible to do whatever I can to help bring other women along," she says. "I care deeply about the next generation having more opportunities than even I had," she explained.
When more women hold C-suite leadership positions, we can approach the issue of gender equality from a more even playing field. This can't happen overnight, but as women like Bell continue to push forward in major leadership roles, they will make big decisions for their employees, they will launch programs that encourage diversity in the workplace, and we will grow as a city.
Of course, it would be incorrect to say that women are the only group who benefit from breaking these rather archaic standards and stereotypes. We have local leaders like Stephen Tang, president and CEO of The University City Science Center, championing equal rights for entrepreneurs of all backgrounds. It's Otis Bullock Jr.'s responsibility, as the Executive Director of Diversified Community Services, to help generations of families gain equal rights to education, housing, and basic needs, despite their low income. Then there are women like Kathryn Ott Lovell, Commissioner of Philadelphia Parks and Recreation, whose goal is to provide all neighborhoods and communities with equal opportunities for green space and safety.
Additionally, we have our future leaders to consider. It's important that we hold our schools and educators responsible for helping our kids to grow up untethered by gender boundaries in the workplace and beyond. According to some economists, the traditional school structure does not focus on increasingly important social skills. It's clear that no matter how you identify, these people-focused traits are invaluable in life and working relationships. And it's important to focus on how practicing compassion, empathy and understanding can help us grow as a society, not stifle our opportunities as individuals.
Innovation starts by serving the community, and the people, who inspire you to chase your passion. That's why UnitedHealthcare is proud to shine a spotlight on Philadelphia's forward thinkers and their outside the box ideas through the Inspiring Innovation Series. To find out more about UnitedHealthcare, visit uhc.com/phillyinnovation
This is a paid partnership between UnitedHealthcare and Philadelphia Magazine's City/Studio
---