The Perfect Cocktail Hour Is Actually 90 Minutes Long
Since you were a little girl, you dreamed of your wedding. You knew what kind of dress you'd wear — the off-the-shoulder gown with the lace — and you memorized the moves to your first dance. As you grew up, the details became more and more clear. You'll have hand-stamped RSVPs, billowy bouquets at every table and your father/daughter dance (to the tune of Nancy Sinatra, of course) will elicit a crowd's worth of tears.
And outside of a few happily tearful moments, your guests will be there, smiling, with full hearts, full plates and full champagne glasses.­­­
While the main event at your wedding is undoubtedly you, the cocktail hour presentation should be high on your list of priorities, too. If you've ever been to a wedding with a lackluster spread, where the chilled seafood cocktail disappeared quicker than a runaway bride, or the bar shut down before you could clink glasses with the newlyweds, you know not to overlook your cocktail hour.
At Talamore Country Club, you can have your cocktail hour — and a half. By taking your guest's favorite 60 minutes and giving it more shelf life, Talamore fixed the problem of too many people to talk to and not enough time to eat and drink. With butlered Abbondanza hors-d'oeuvres (think truffled deviled eggs, avocado shrimp, and crab galettes) you won't even need to find a way to sneak out of the conversation you're in to grab a much-needed bite.
Seriously. Choose between more than 50 options of the chilled, hot and premium variety, and pick from hand-delivered treats like marinated bocconcini mozzarella, salmon tartare, sesame fried chicken, filet basil grilled cheese and Kobe beef sliders. The mouth-watering list of hors-d'oeuvres goes on and on.
On top of this, you'll have a choice between chef attended or unattended buffet stations piled high with crab cakes, five different pasta options (penne, tortellini, fusilli, gnocchi and rigatoni), a flatbread station with wild mushroom, pistachio and short rib pizzas, and a "Tailgate Station" with enough buffalo wings, ribs, and bourbon fried shrimp to feed a football team. For dessert, you'll have your handcrafted wedding cake and dessert bars, too (waffles, gelato and the Viennese table are three great options), coupled with fresh brewed Colombian coffee, decaf and a selection of teas.
Oh, and let's not forget about the "cocktail" part of the cocktail hour. With Talamore's full premium open bar, you and your guests will not go thirsty. Choose between brews including Stella Artois, seasonal drafts and Talamore's own lager, red and white wines of the cabernet sauvignon, merlot, chardonnay and, of course, champagne variety, and premium cocktails — think old fashions, mojitos, cosmopolitans and tequila sours — all made from a selection of premium spirits.
Since you were a little girl, you dreamed of your wedding. Now, you can stop dreaming and start planning your perfect wedding day — and a half.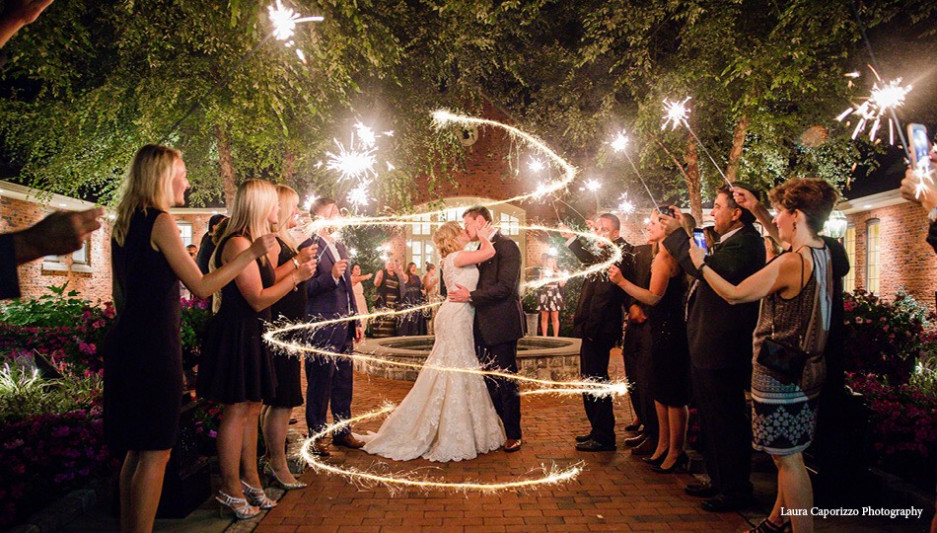 To learn more about Talamore Country Club's wedding packages perfect for your big day, visit talamorepa.com.
This is a paid partnership between Talamore Country Club and Philadelphia Magazine's City/Studio
---