1-900-ICE-CREAM Founder Ryan Fitzgerald Is Making Possibilities a Reality
Ryan Fitzgerald once relied on hundreds of spreadsheets for his ice cream recipes. Now the owner of 1-900-ICE-CREAM takes a simpler but tried-and-true approach to crafting the gourmet pints sought out by thousands of Instagram followers.
"It always starts with a familiar base, and then a bunch of mix-ins," he says. "It always has to have a crunch, and it always has to have a swirl." The seemingly straightforward formula lends itself to some pretty fantastic flavors like Mintadelphia Eagles (green mint ice cream, dark fudge swirl, minty white chocolate-covered sourdough pretzel clusters) and Cinnamon Pop-Tart (salted graham cracker ice cream, toasted pie crumb coated in cinnamon royal icing, brown sugar cinnamon goo), to name a few recent creations.
The Philly entrepreneur made the leap into frozen treats after running an underground restaurant out of his apartment called Boku Supper Club. The ice cream sandwich dessert course began out of convenience, but the make-ahead confections soon developed enough of a following that made Fitzgerald think twice about ice cream. "I never was afraid to stop something or roll that thing into the next," he says. "Still same me, still the same attention to detail, very similar experience, with a different product."
After landing on a nostalgic, '90s-inspired brand, Fitzgerald launched with a very of-the-moment mobile business model. An Instagram story prompts customers to place online orders by Sunday. Fitzgerald then crafts the precise number of pints during the week and designates a Wednesday pick-up spot. The process keeps overhead low and minimizes waste — meaning the business can invest in high-quality ingredients like local, grass-fed dairy and gourmet mix-ins from Flying Monkey Bakery.
The nonstop schedule crisscrossing Philadelphia also comes with its own pros. "When you're running a business in these early stages, you are doing everything," he says. "For me, time is a luxury. I'm standing on my feet all day, making ice cream by hand or dealing with people over DM. I have this time between leaving the studio and going back in the city, that is the real luxury."
As 1-900-ICE-CREAM plans to expand to more pick-up points across Philly, Fitzgerald is working on a personal mission of his own: turning the Wendy's fries-and-Frosty experience into a sweet-and-salty pint à la 1-900. "Those possibilities that are out there," he says. "It's my business to go find them and make them a reality."
---
Behind the Scenes with 1-900-ICE-CREAM
Leigh Photography
Leigh Photography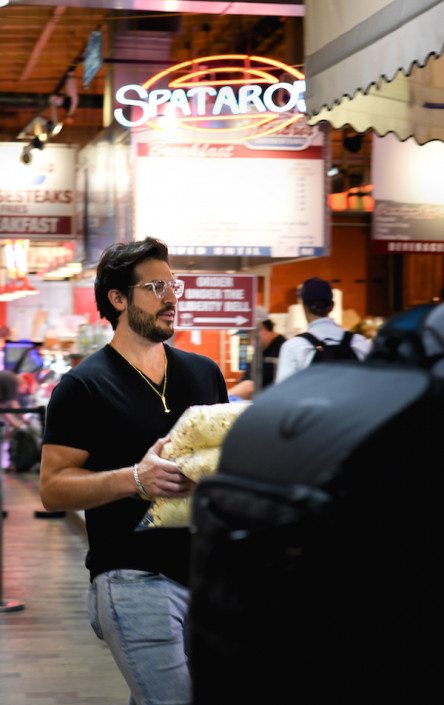 Leigh Photography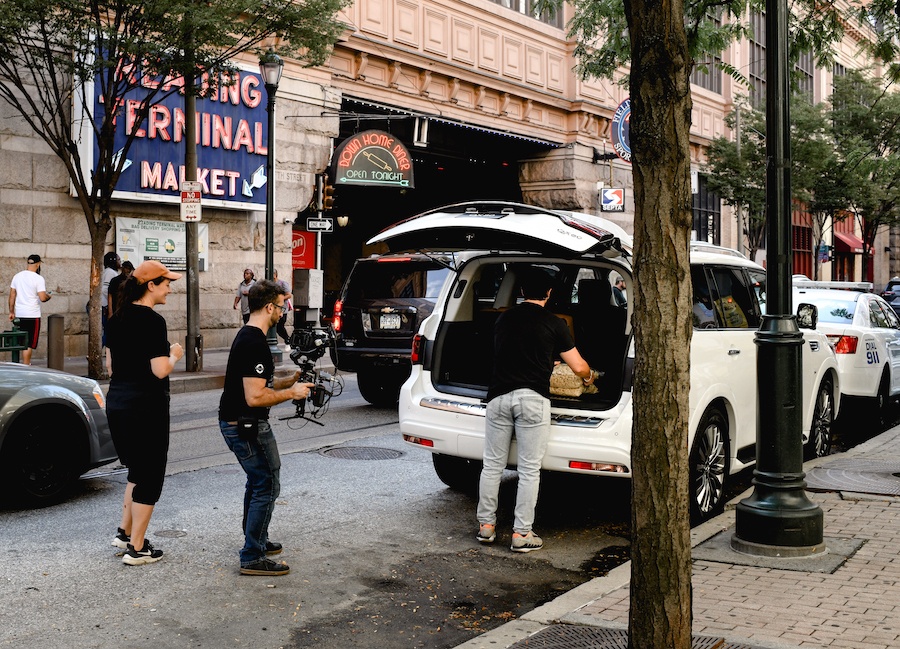 Leigh Photography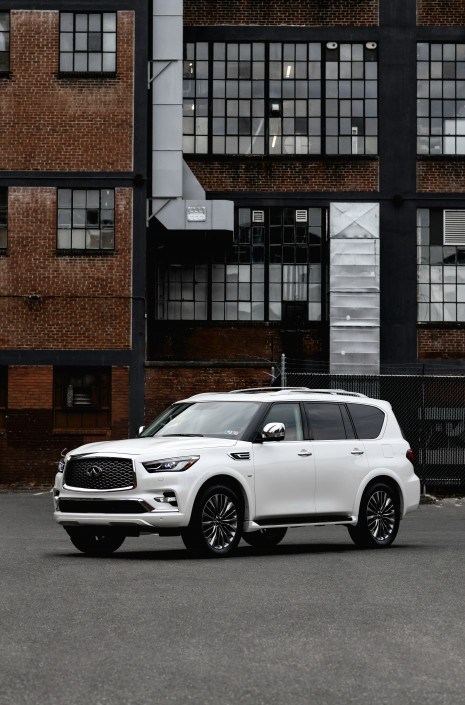 Leigh Photography

Leigh Photography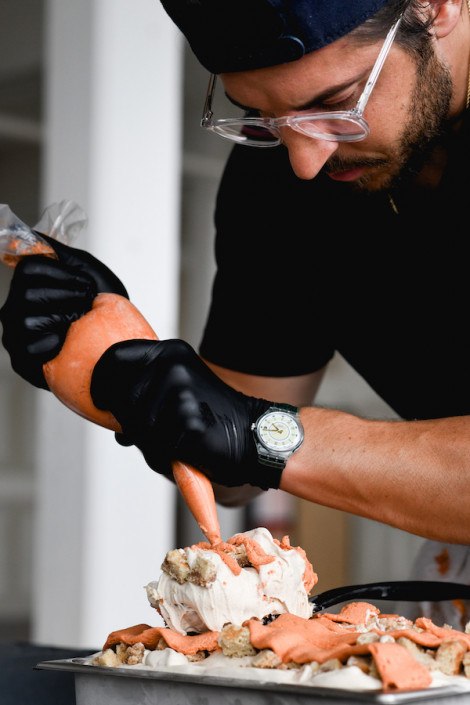 Leigh Photography

Leigh Photography
Leigh Photography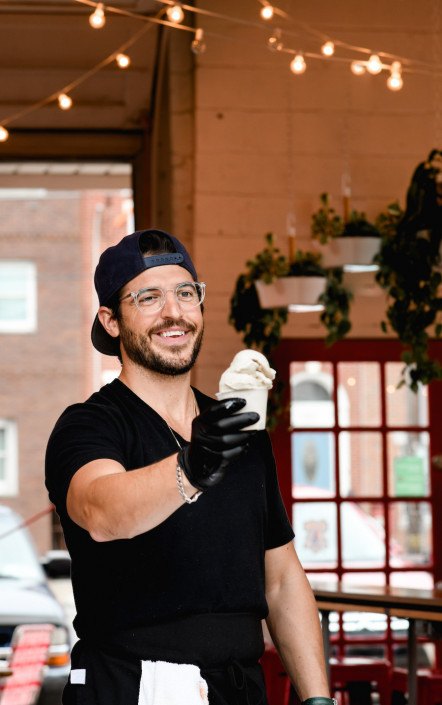 Leigh Photography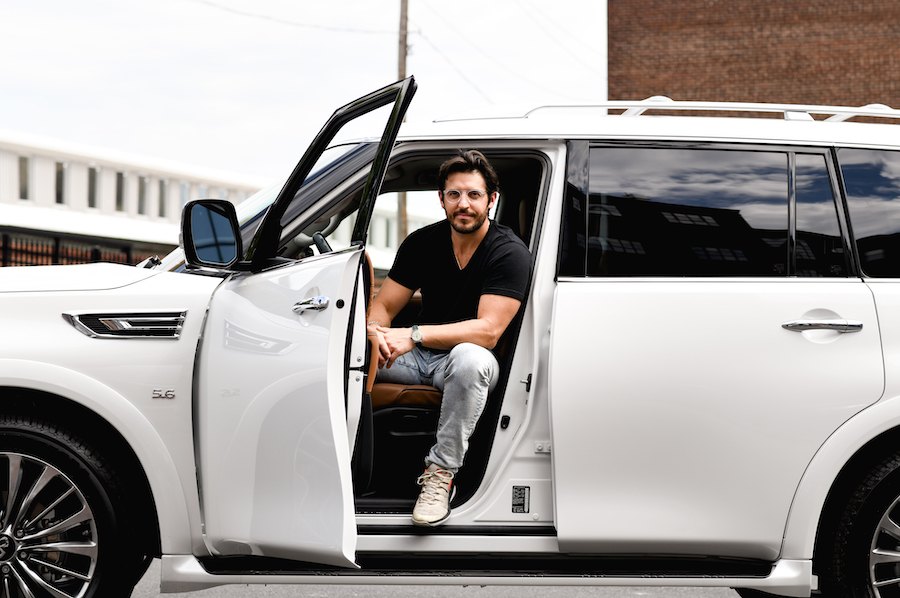 Leigh Photography

---
For more information about the INFINITI QX80 and their entire line up of luxury vehicles, visit your Philadelphia area INFINITI retailer or find them online here.
This is a paid partnership between INFINITI and Philadelphia Magazine's City/Studio
---